Sarah Thomas
The day the earth danced
"The day the earth danced" is a narrative based on the true story of sea lion family off the coast of Kaikoura who lost their home to the recent earthquake. They embark on an adventure to find a new home. My book seeks to rebuild resilience in young people after a natural disaster by encouraging them to stay connected. The protagonist, Toa, shows them how to be brave and embrace every situation.

As a designer, i have learnt a lot about how important it is to understand exactly who you're designing for. I have explored and researched experience design, play theory, illustration and editorial design. My practice reflects my passion for people's well being and the New Zealand environment.
Bachelor of Design
Visual Communication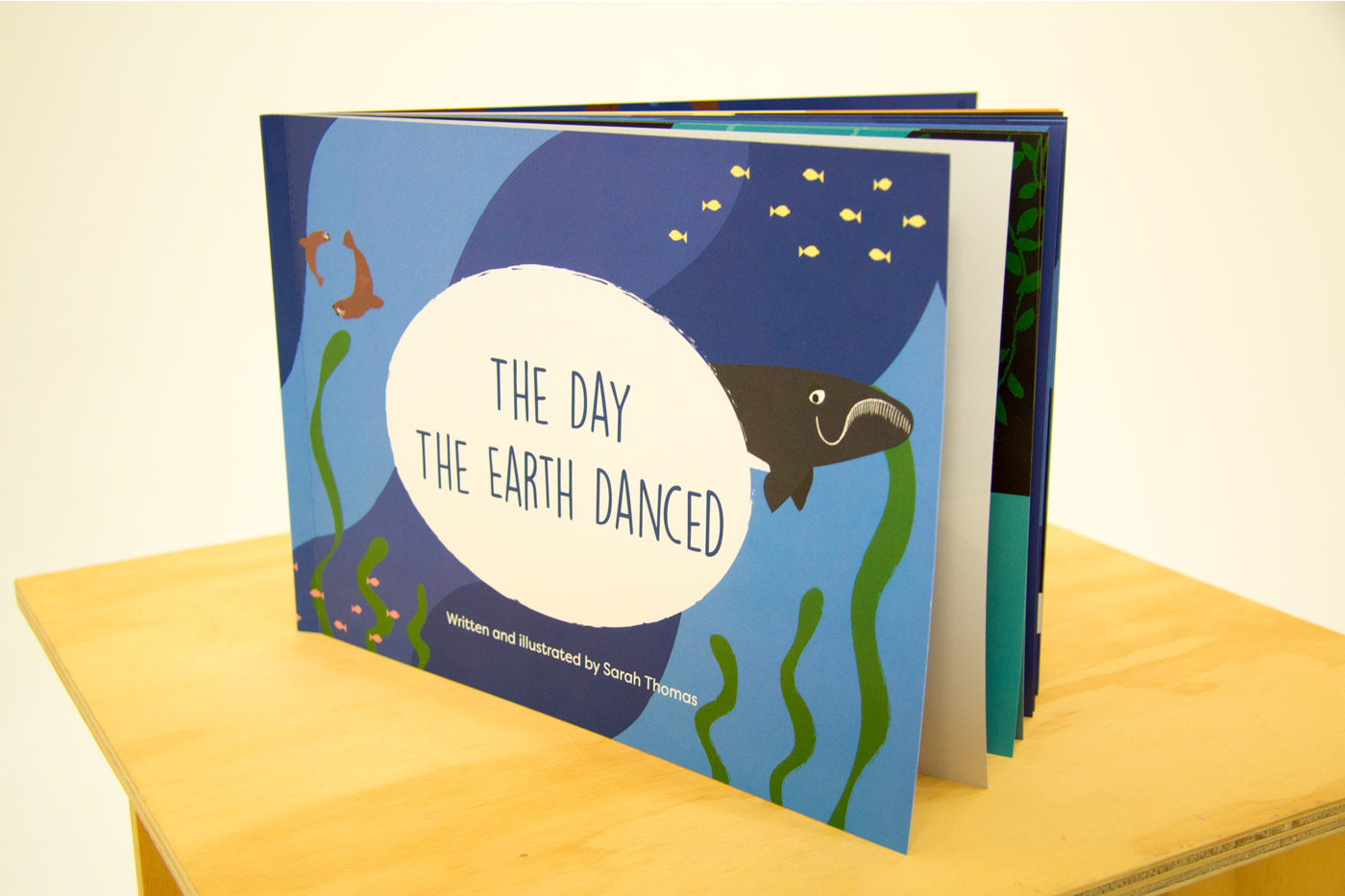 Young children and natural disasters.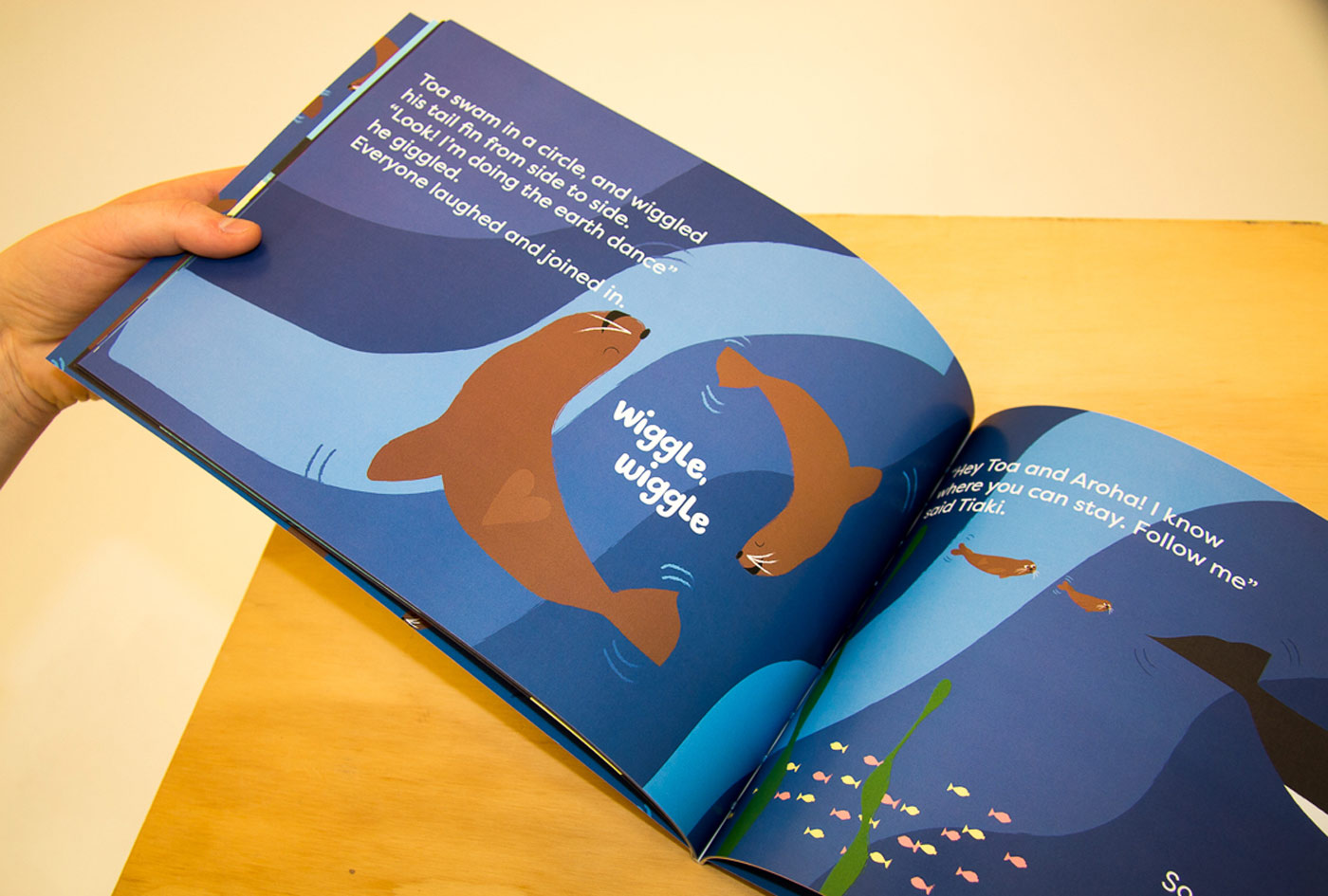 Illustrations from book.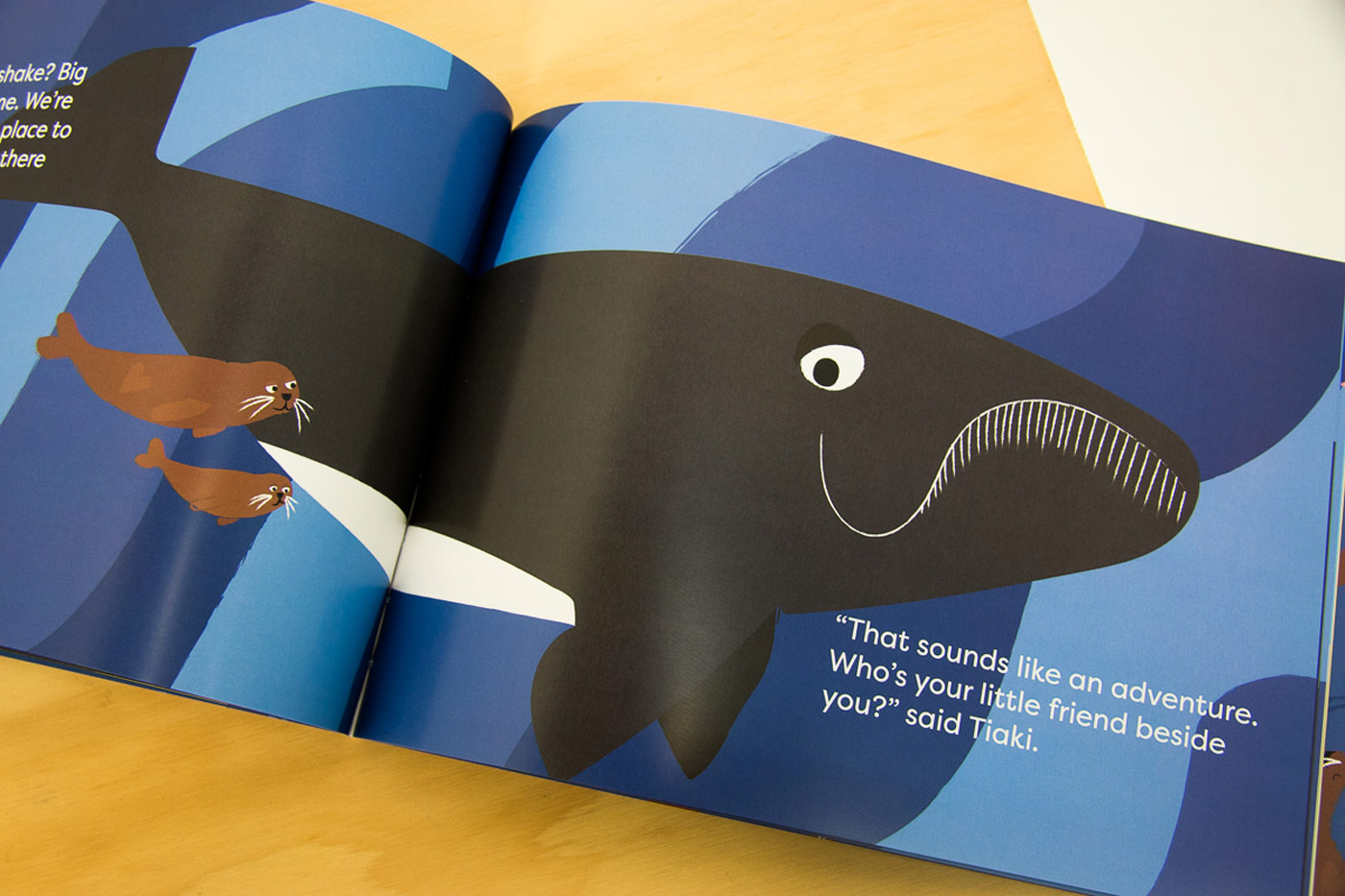 Illustrations from book.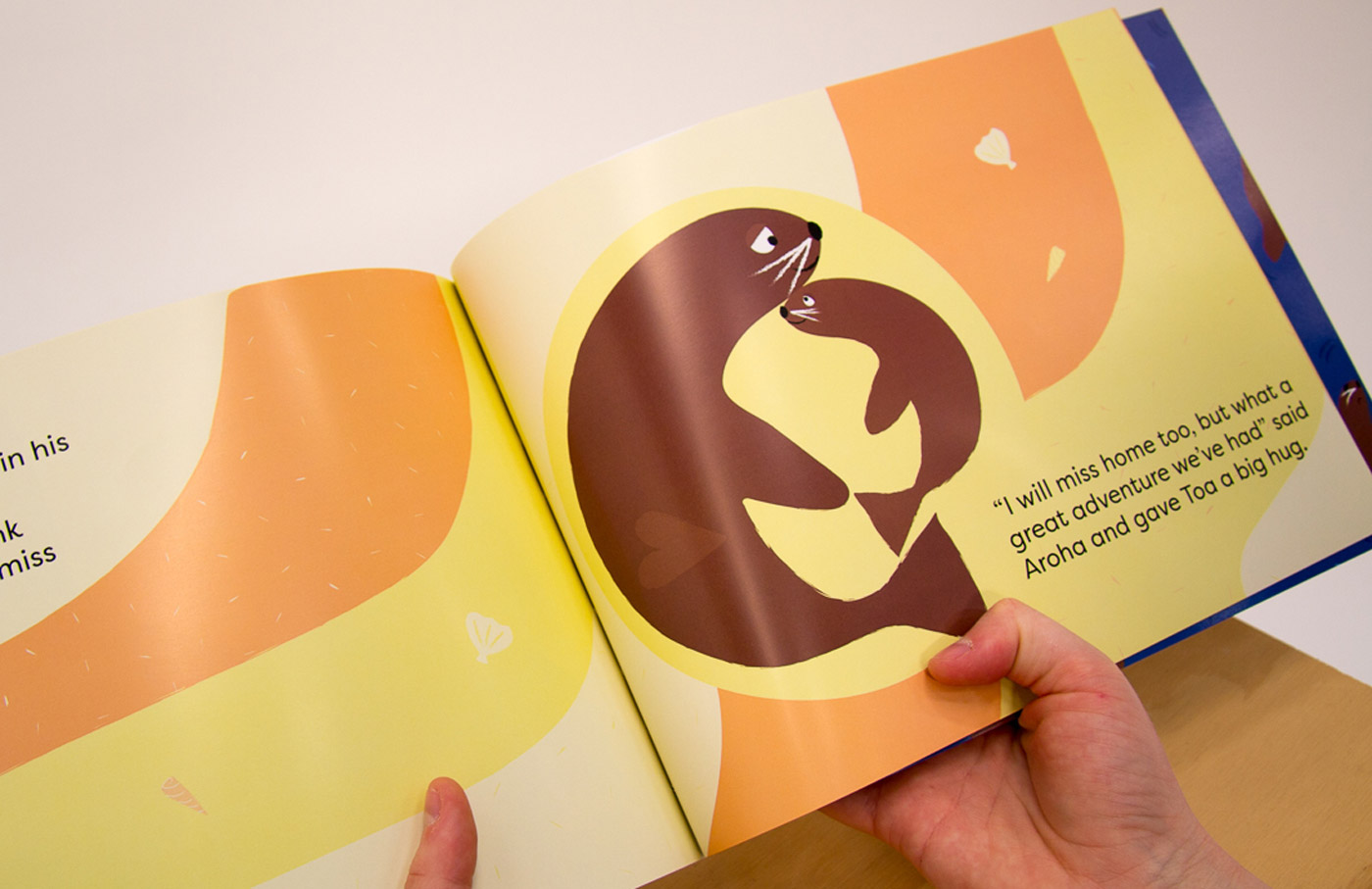 Illustrations from book.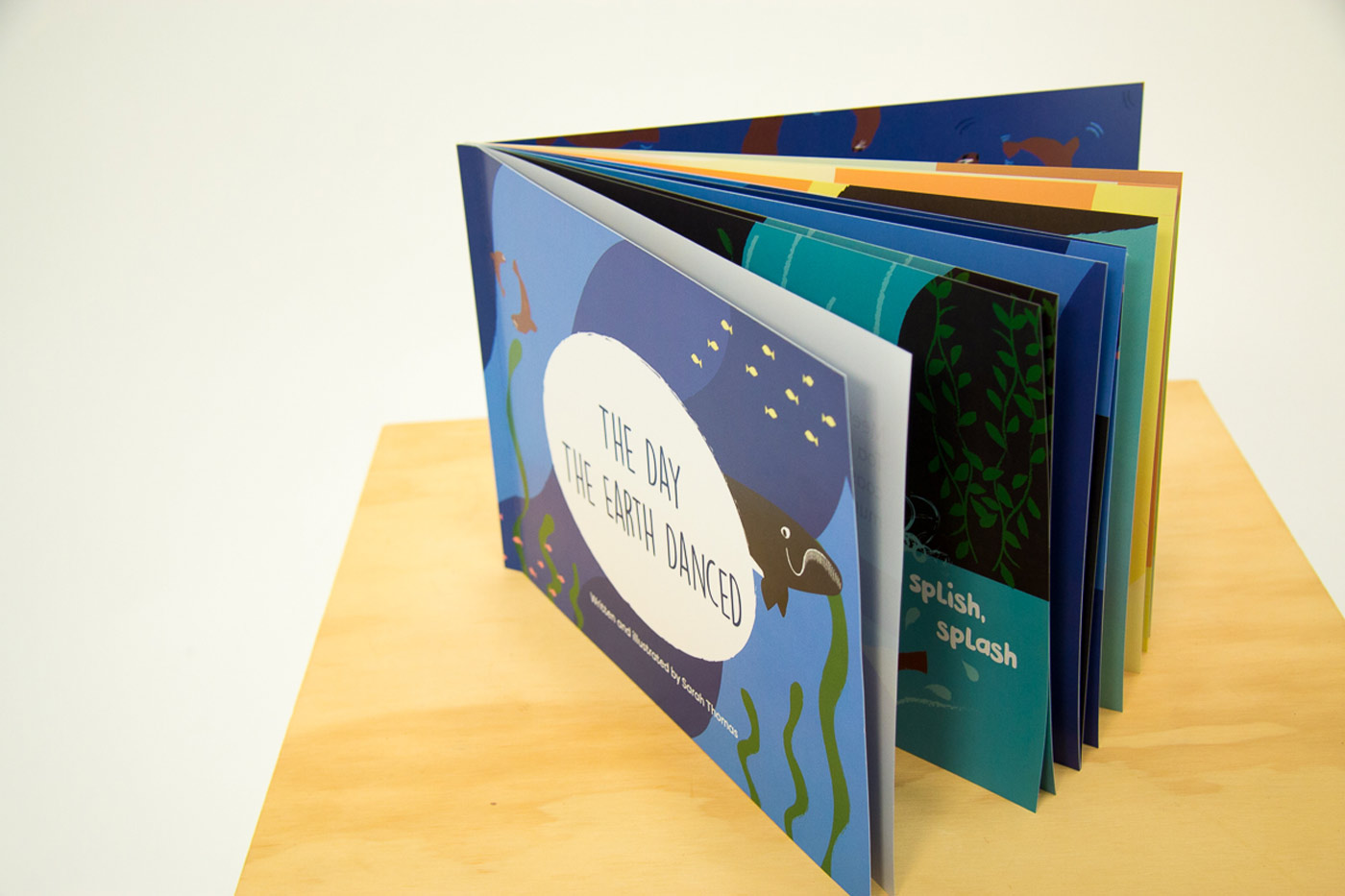 Angle view of book standing up.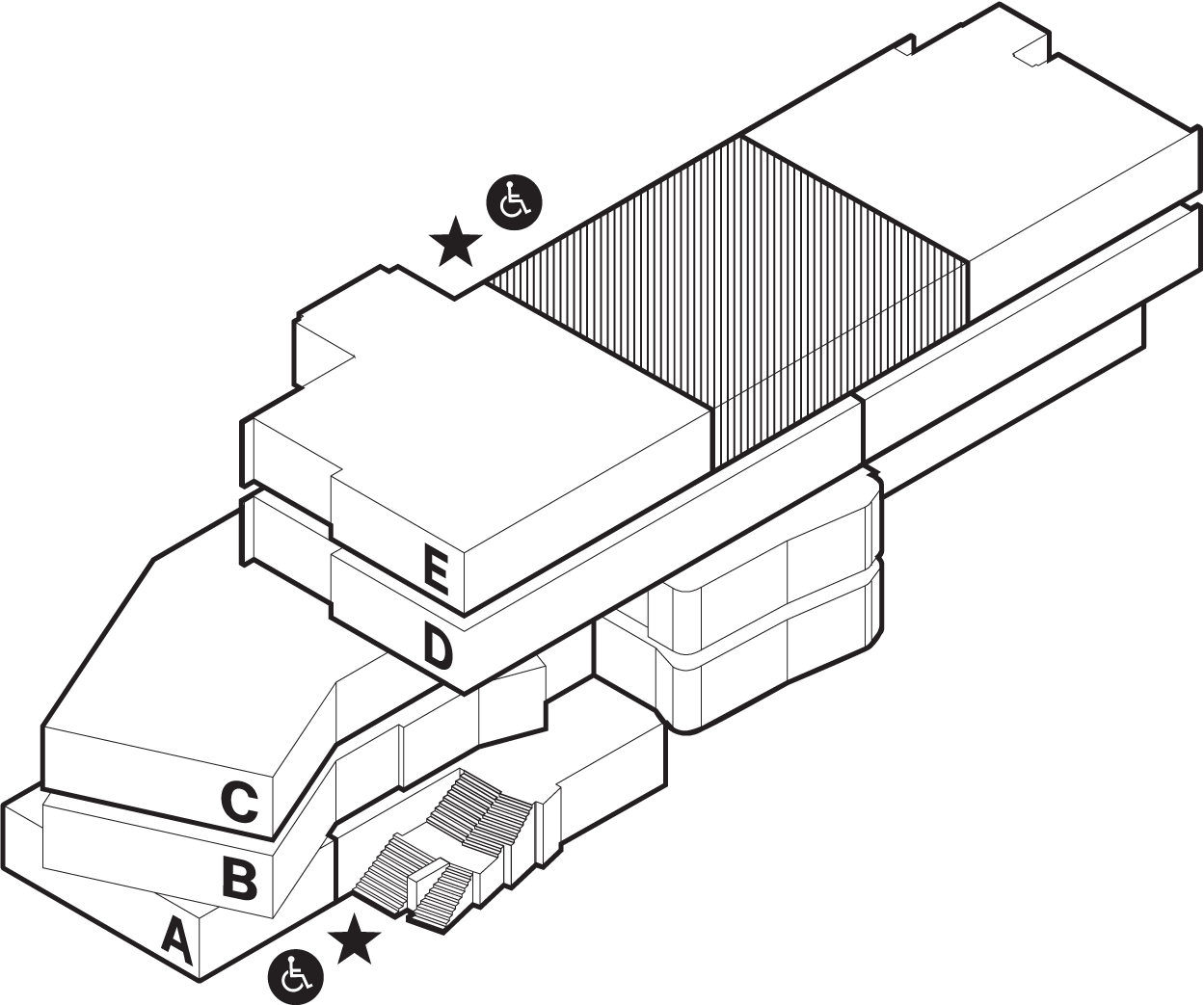 Location