Sam Wadsworth
Collide
Collide aims to take the inane obsession with celebrity culture and utilise it to facilitate deeper conversations on important yet neglected topics. Through an analysis of their filter bubble, this desktop plug-in pairs two people with completely contrasting values & opinions, who share a common passion for celebrity culture. By encouraging these conversations, Collide widens perspectives & bursts a previously indestructible filter bubble.
My passion in design lies heavily in designing for a positive change for our world. I naturally take a human-centred approach to all of my work, building empathy to create meaningful solutions and experiences with my users at the forefront of the entire design process.
Bachelor of Design (Hons)
Visual Communication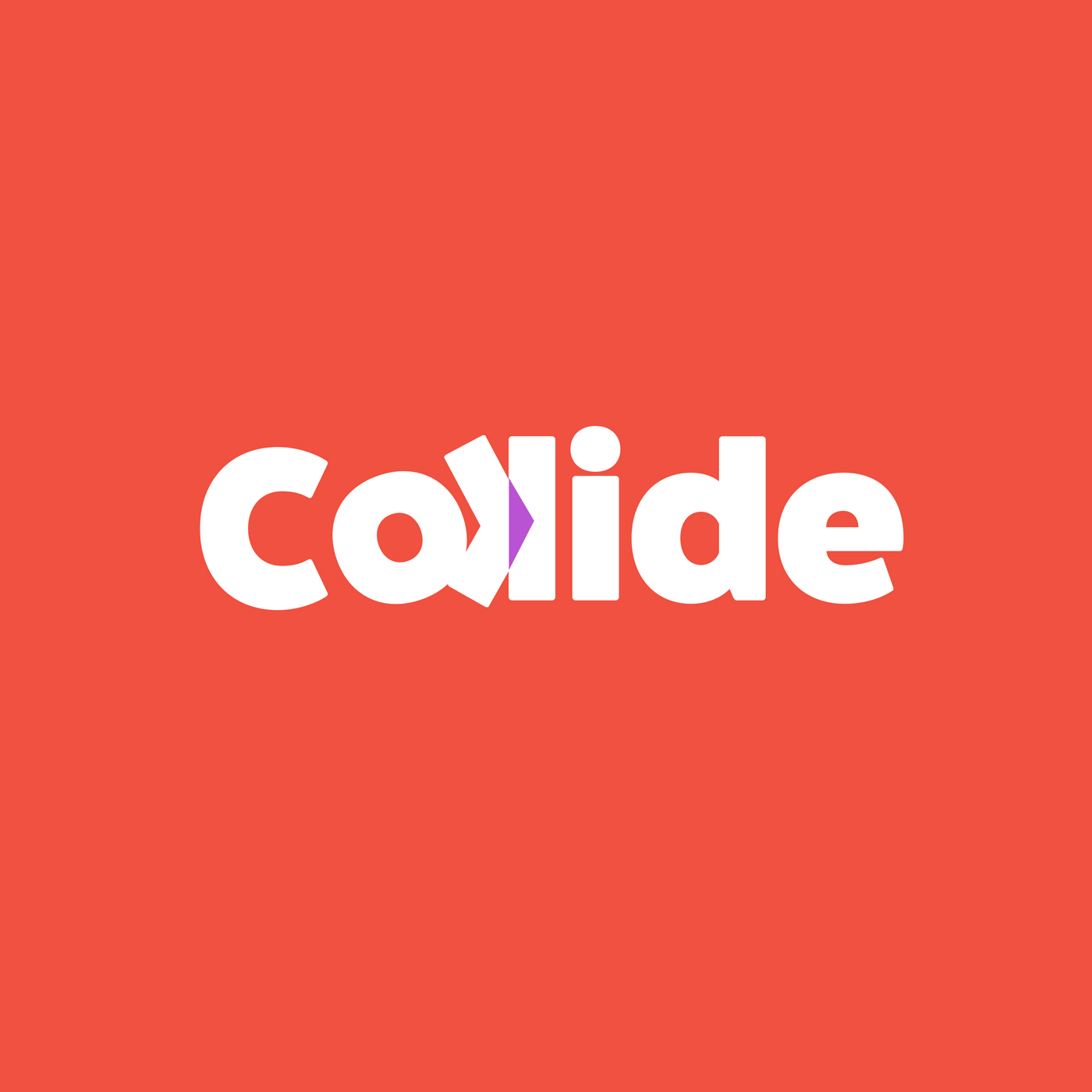 Collide's logo.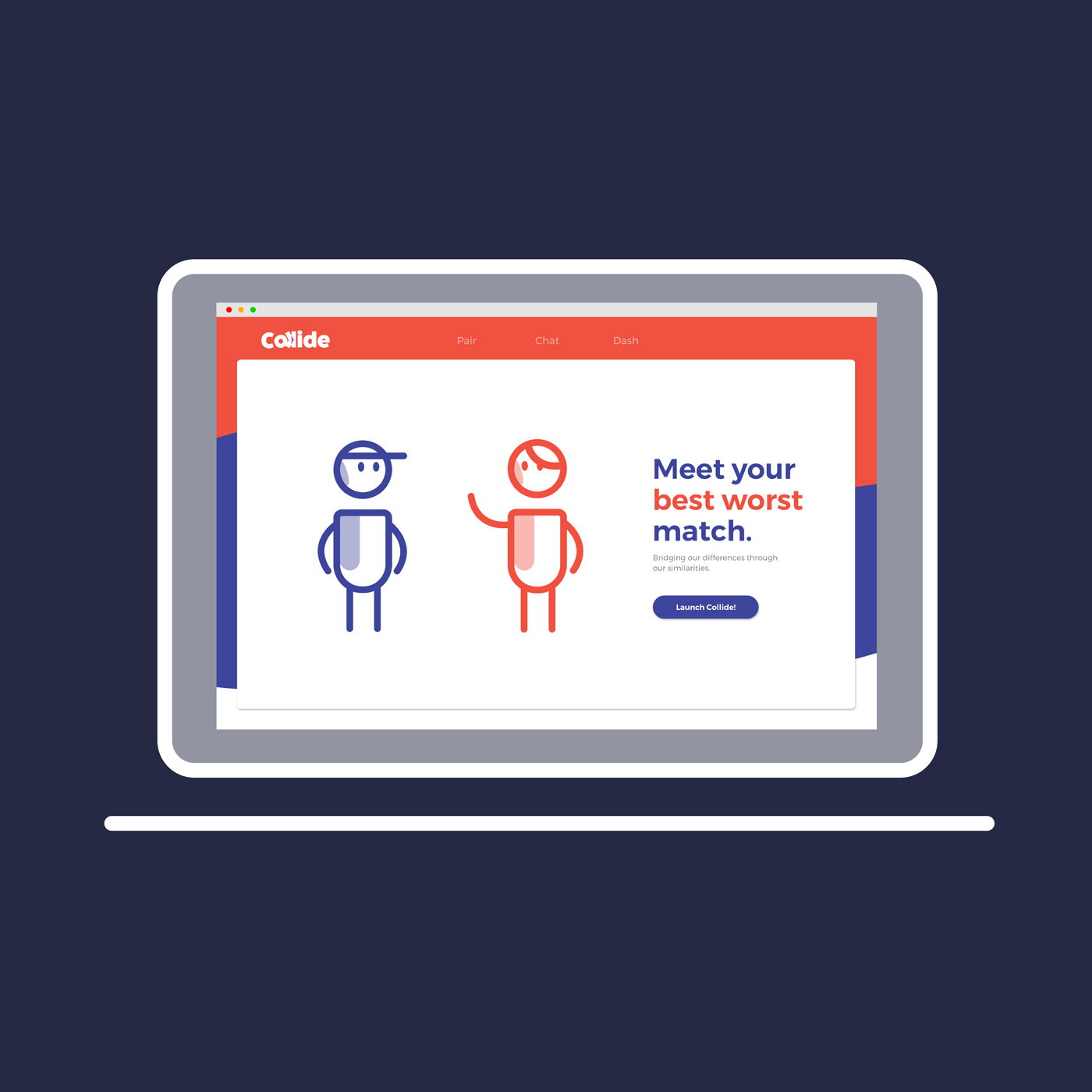 Collide's first touchpoint: a non-committed website to inform the user.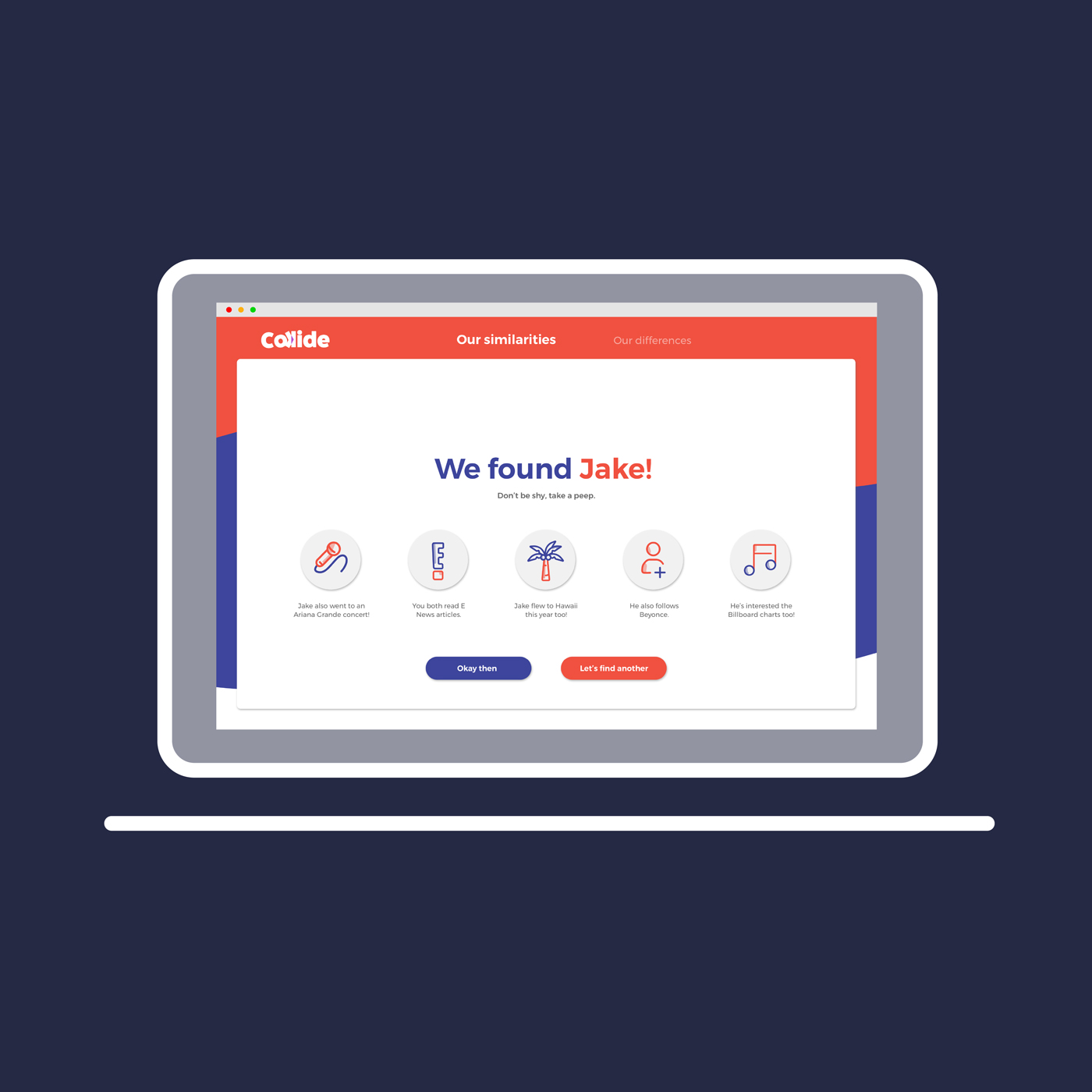 Pairing with people of opposite values and opinions.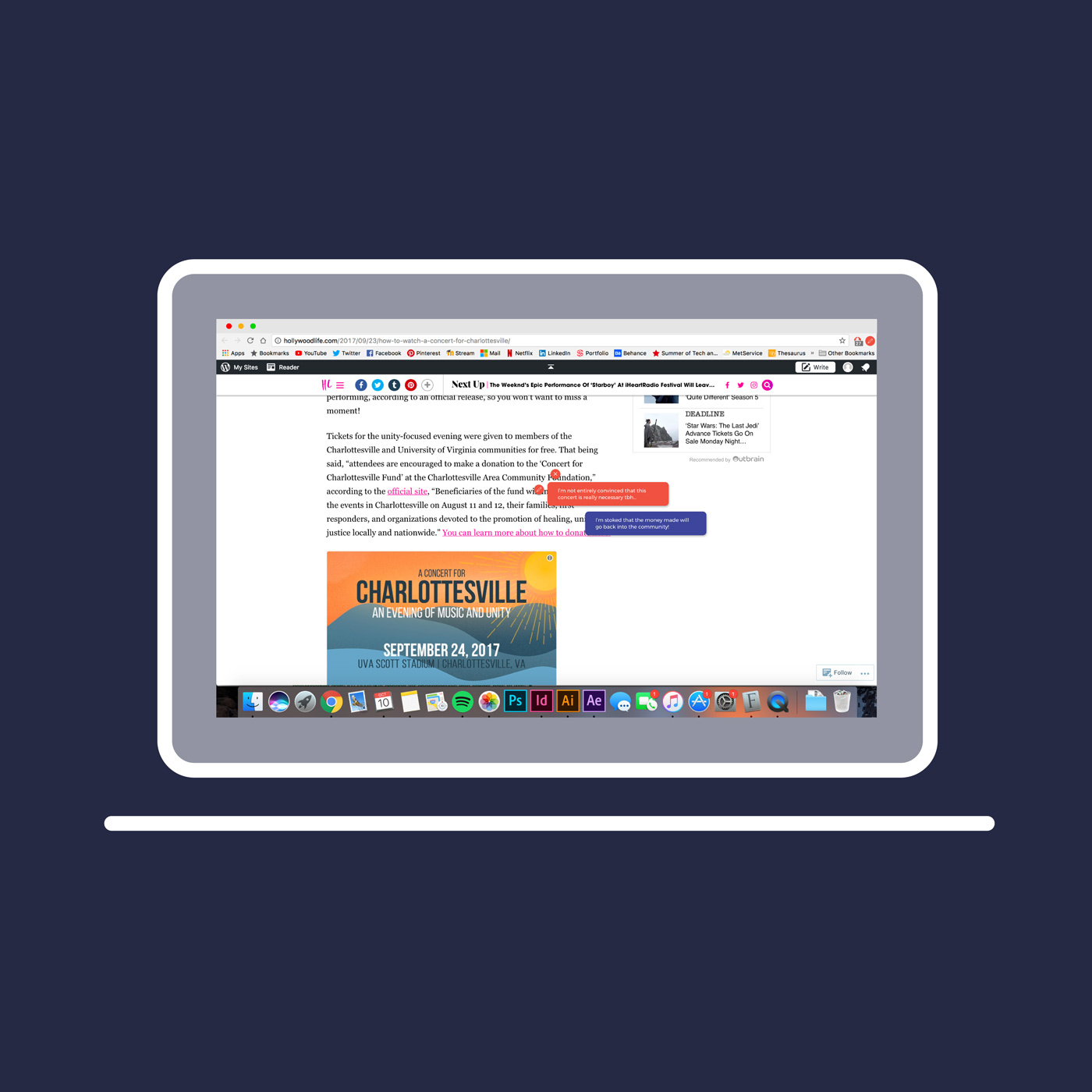 Chat anywhere online by dragging the bubble down to begin the convo.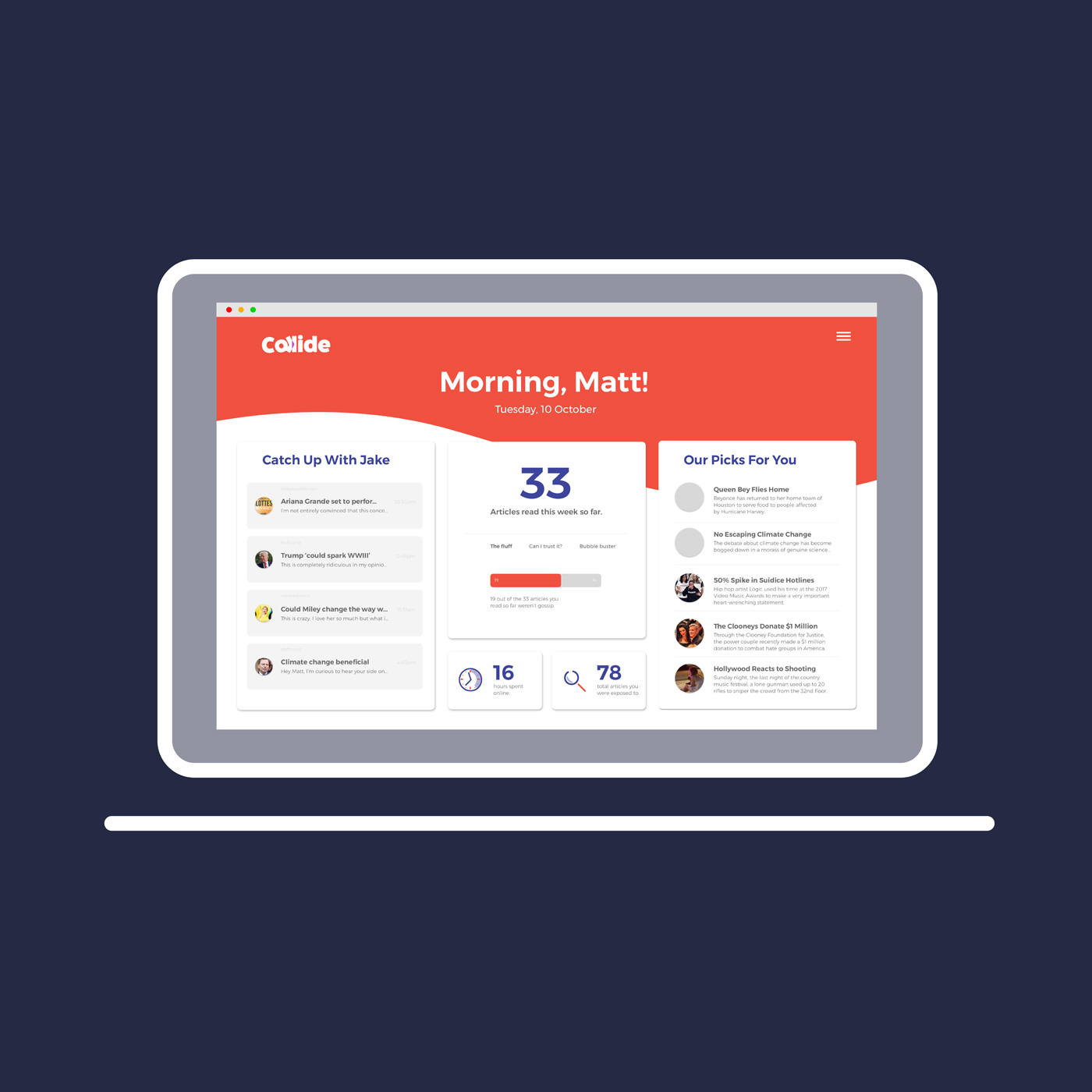 Collide becomes the users dashboard where they can see their conversations, media activity and our top picks.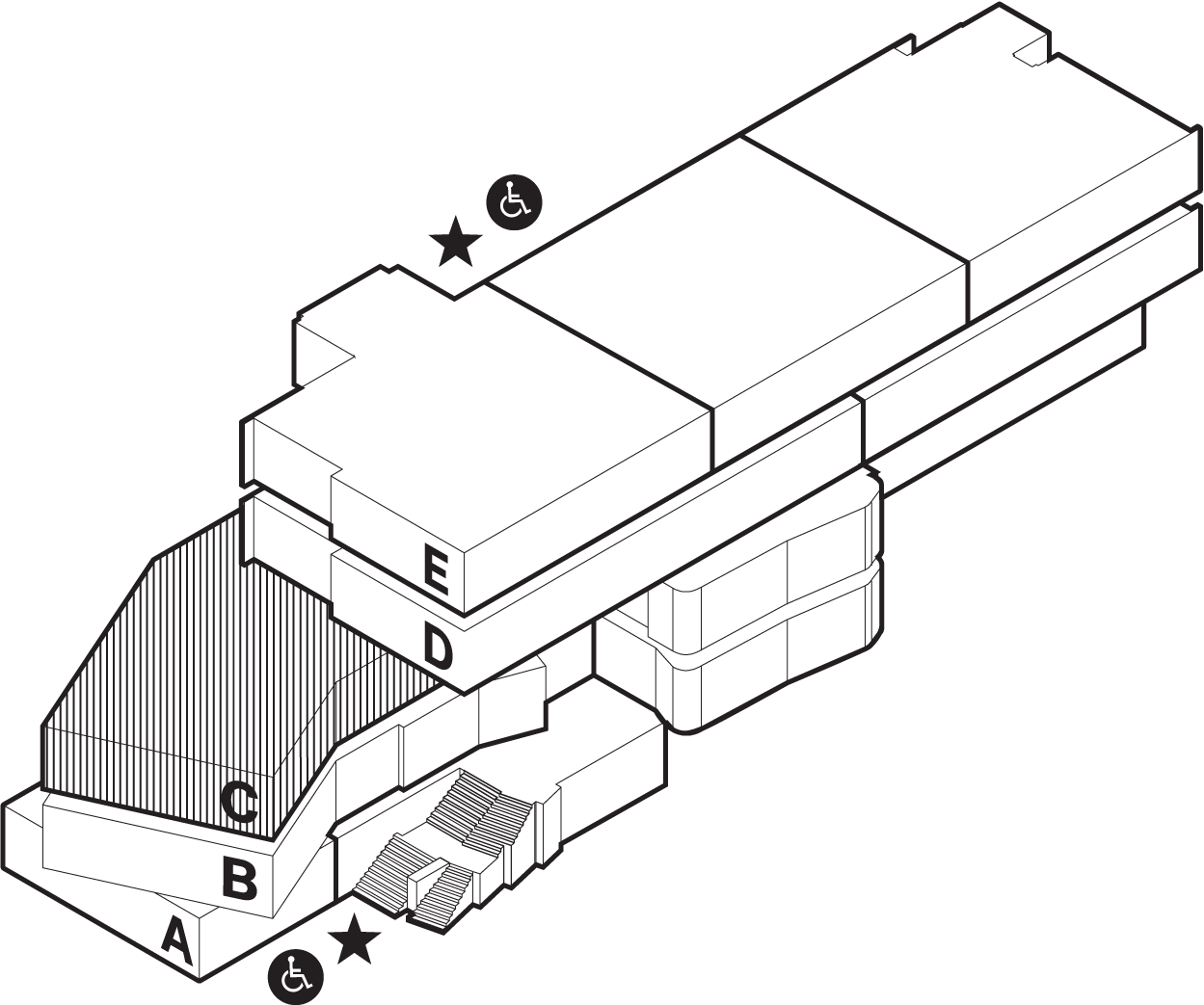 Location