Raphael Roake
All design is a political act.
An online publication investigating the nature of ethics and politics within design and the wider industry. This was done through a series of discussions with people involved in different parts of the industry and collated on a website.
I am a designer who works across multiple disciplines and mediums.
Bachelor of Design (Hons)
Visual Communication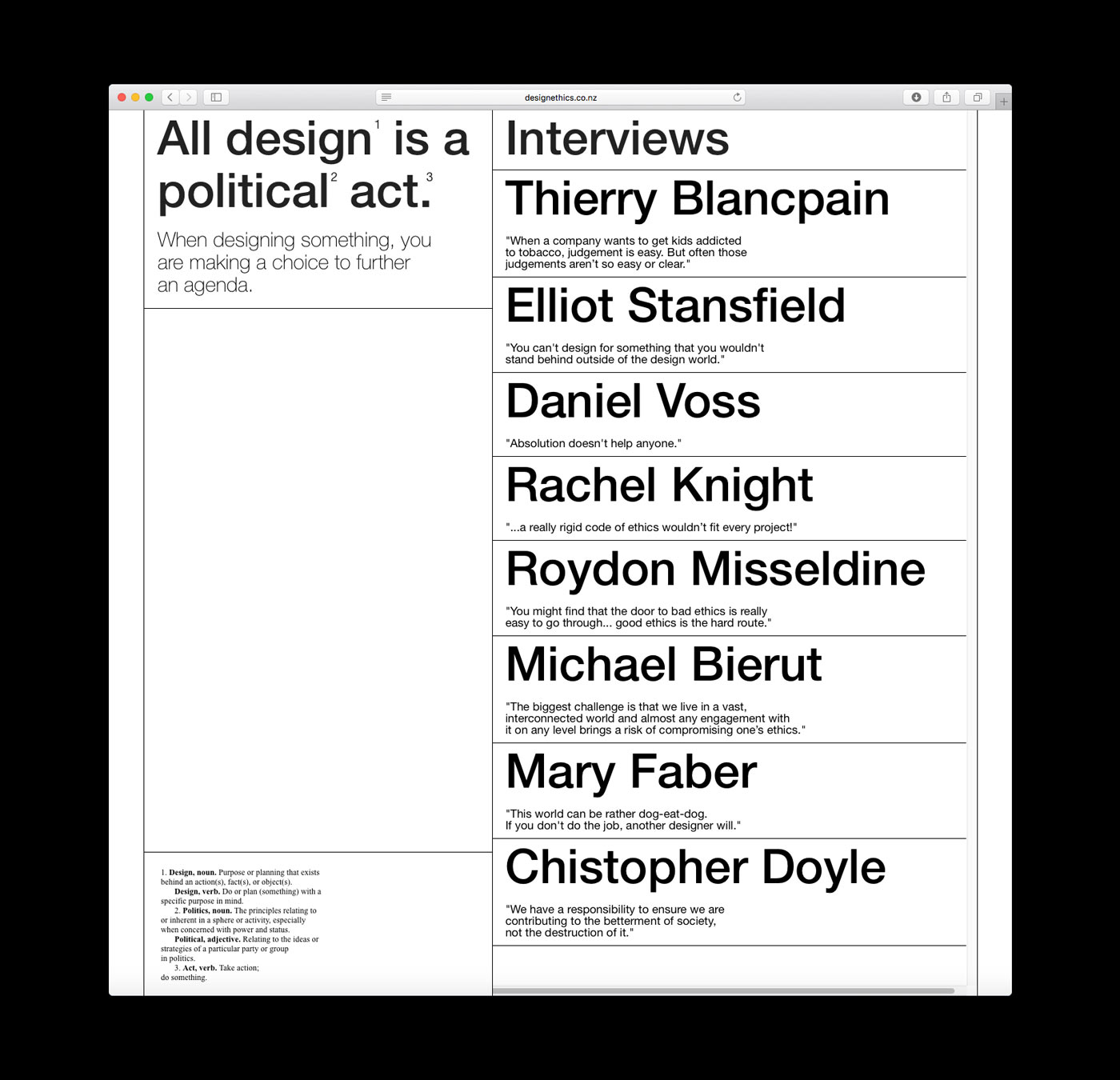 The home page of the online publication.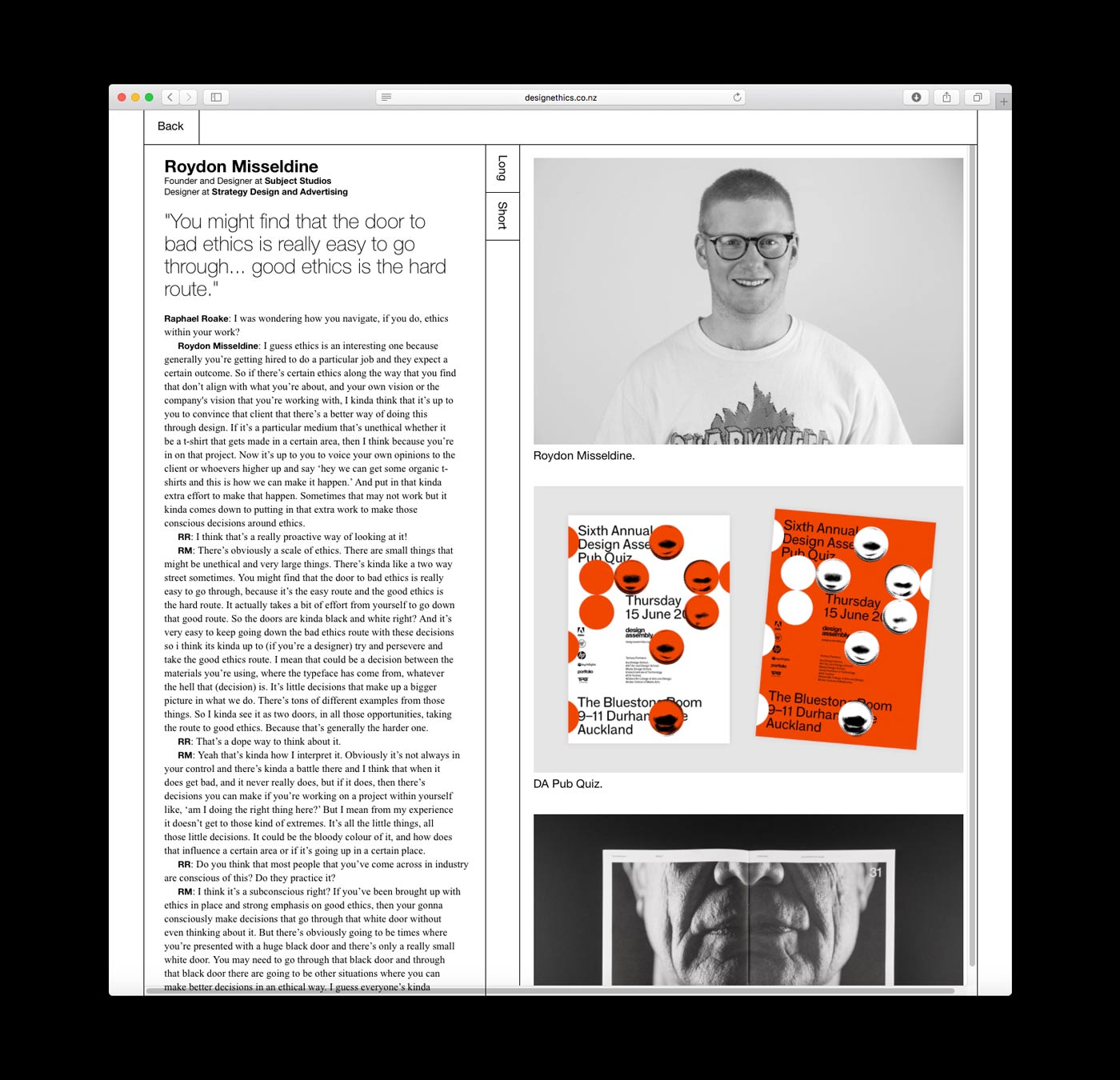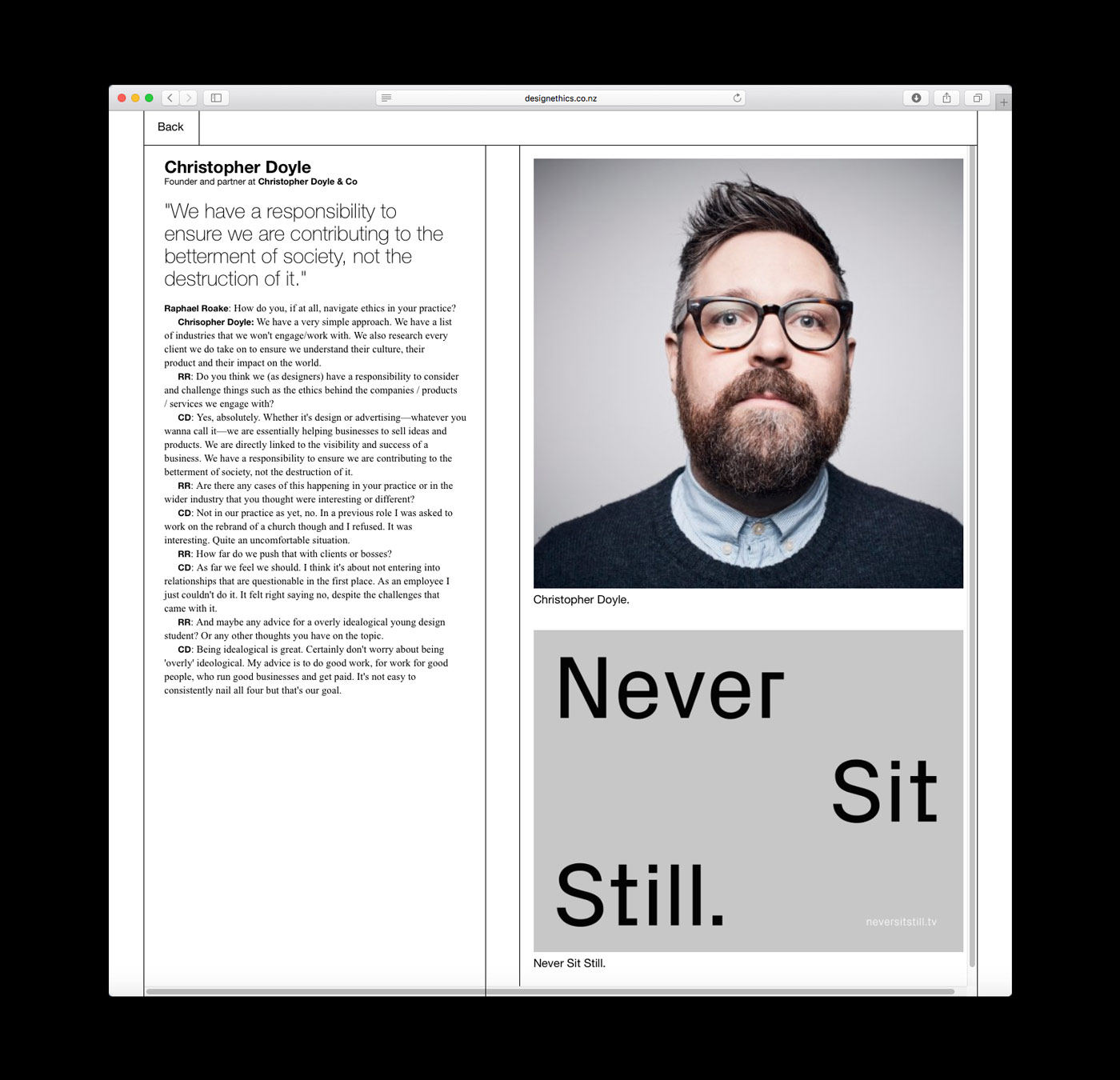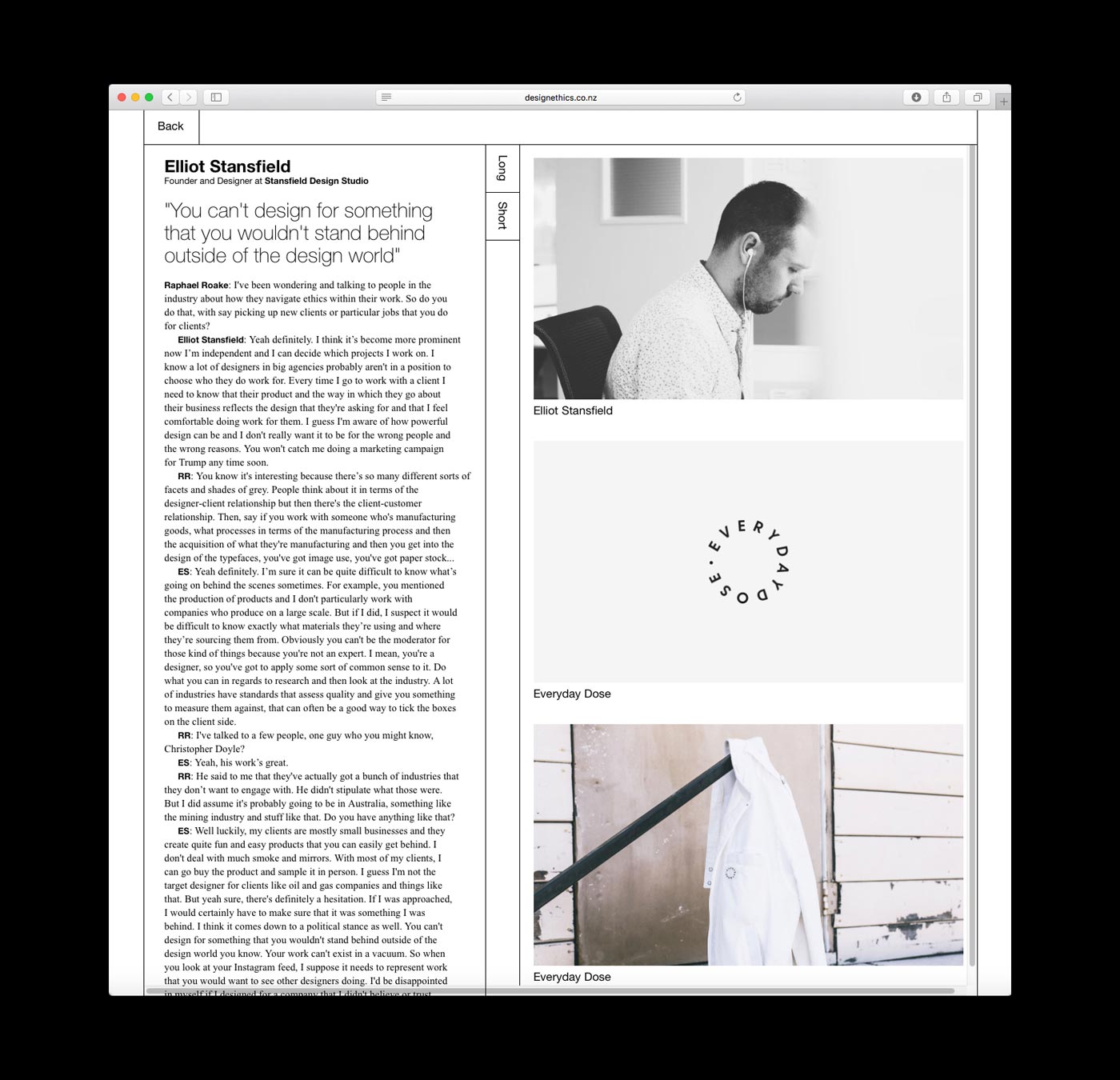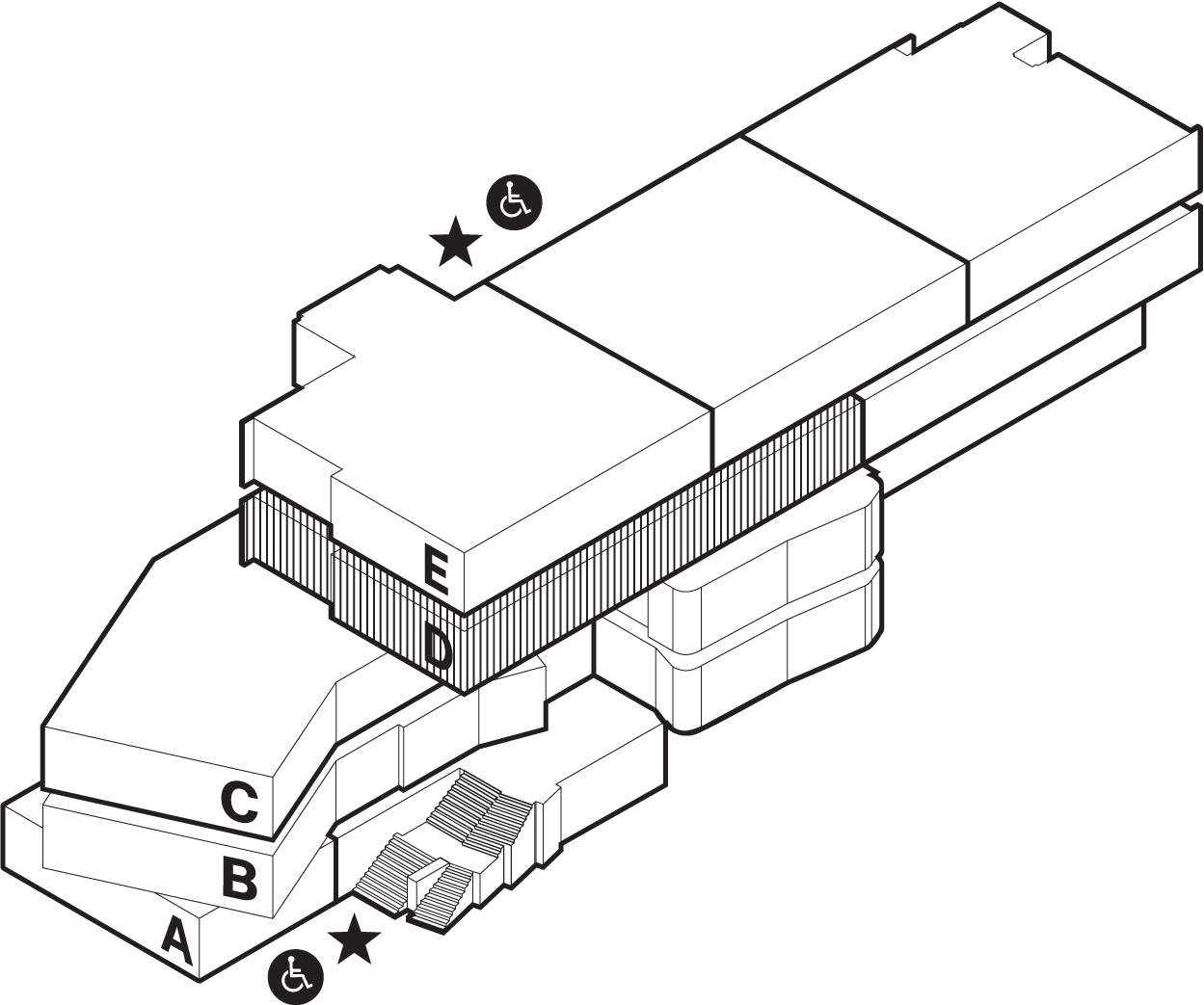 Location