Minjoo Bai
Donuts & Sausages
Donuts & Sausages uses comedic design make young people aware of the dangers of the Human Papillomavirus (HPV). The design takes users on a journey through everyday spaces where the affects of HPV is presented as having the ability to impact on their everyday lives. The tangible campaign supported by an online component including a comic strip and further information about HPV and how they can act against it.
Minjoo is a visual communication designer who is interested in user-centric design, and the value of the design process. Minjoo has developed good time management skills, and how to facilitate and work with the clients and team members. She loves the challenge of experimental projects.
Bachelor of Design (Hons)
Visual Communication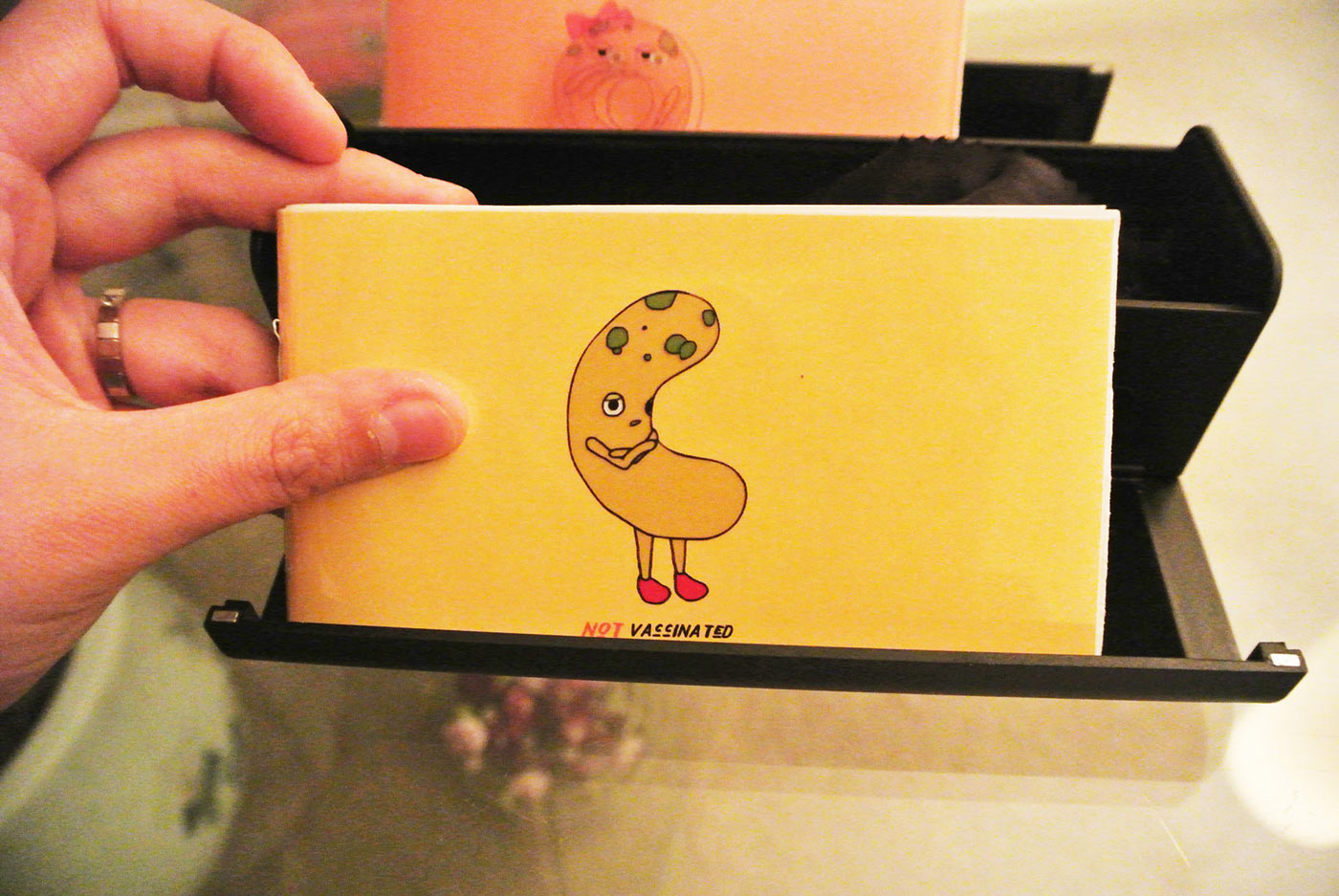 Comic book designed for young audience to understand complex mechanism of HPV.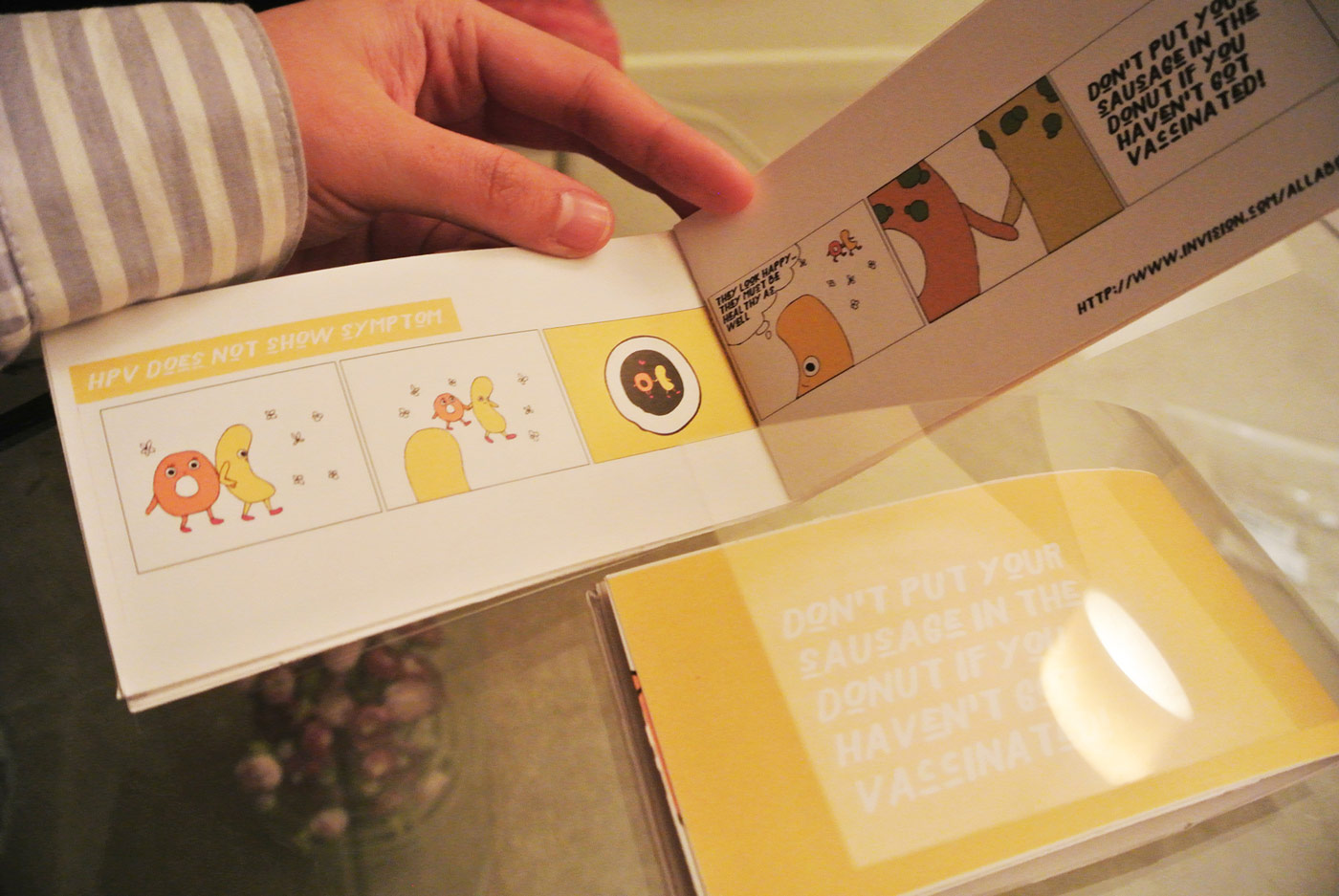 The comic book has been made picture based so that it is easier for young audience to understand about what HPV is.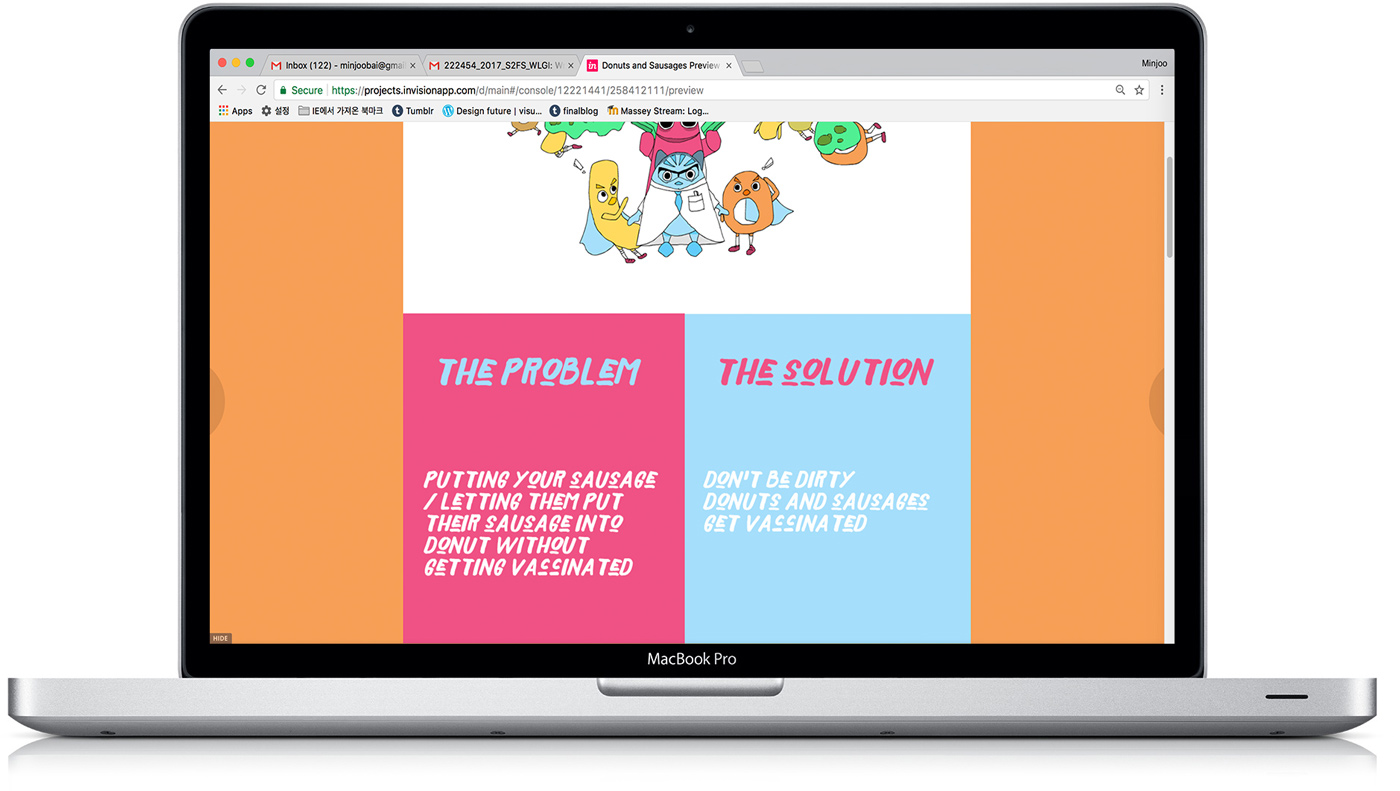 The website has been made so young audience could share their experience and information about HPV with their parents so they can act against HPV.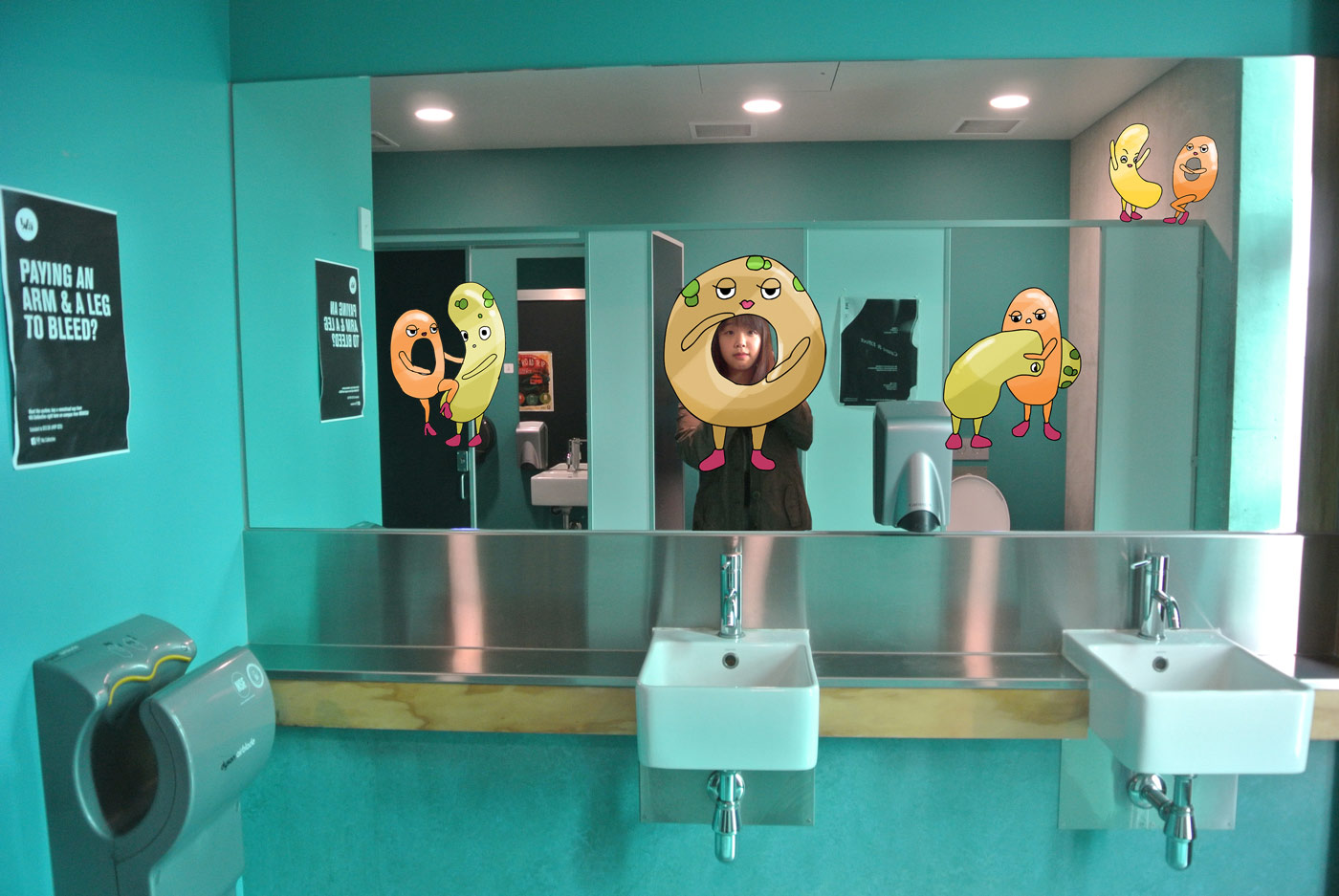 This is almost like a teaser where it has been made so audience could interact with the character stickers and gain interest beforehand.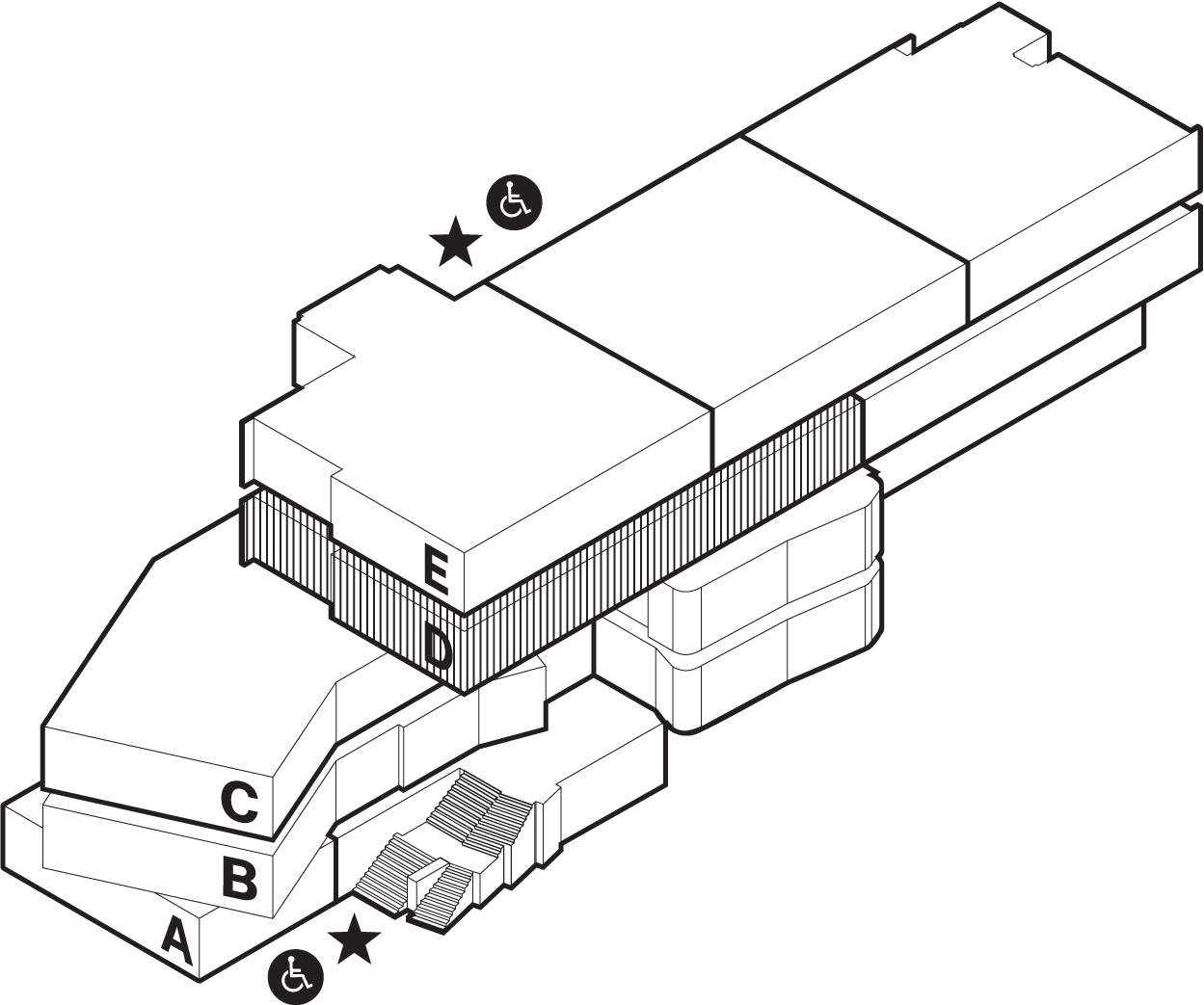 Location