Maggie Meiklejohn
fifty fifty
The clothing industry is the second-highest polluting industry after oil, yet the alternative of sustainable fashion is often expensive, confusing and unsuitable for everyday wear. In fifty fifty I made 50 garments in 50 days, using either opshopped, end-of-roll, NZ-made or gifted fabric. My project seeks to celebrate resourcefulness and rebrand sustainable fashion from being synonymous with high fashion to something more enjoyable and personal.
I'm a designer from a visual communication background who is interested in the communication of sustainability messages, worried about the state of the planet and in love with making clothes. My honours project is a synthesis of these things and I hope to keep making things that people love.

Bachelor of Design (Hons)
Visual Communication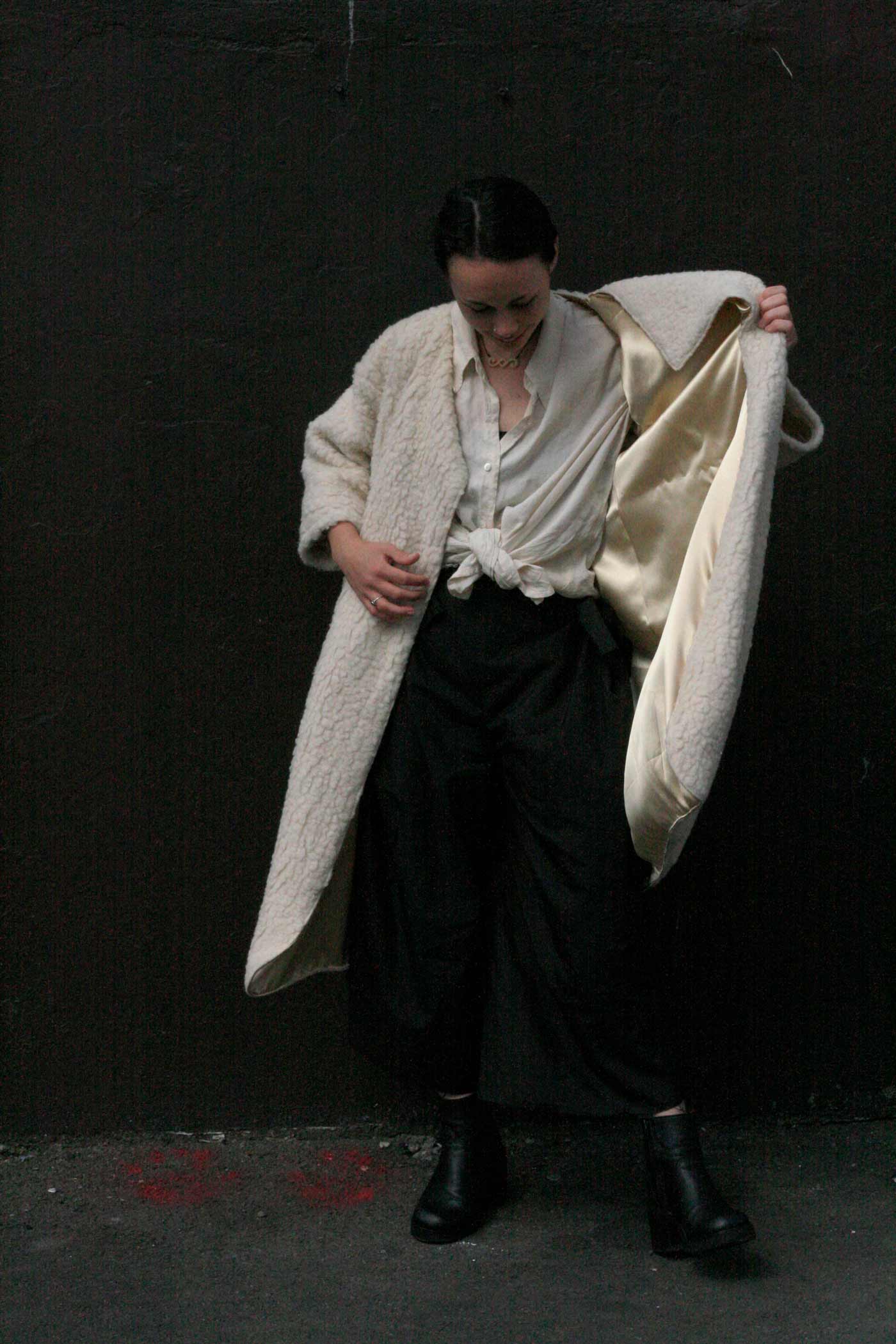 Day 11. This coat is made from an opshopped woolen underlay from the Miramar Saint Vincent de Paul opshop and some opshopped gold lining.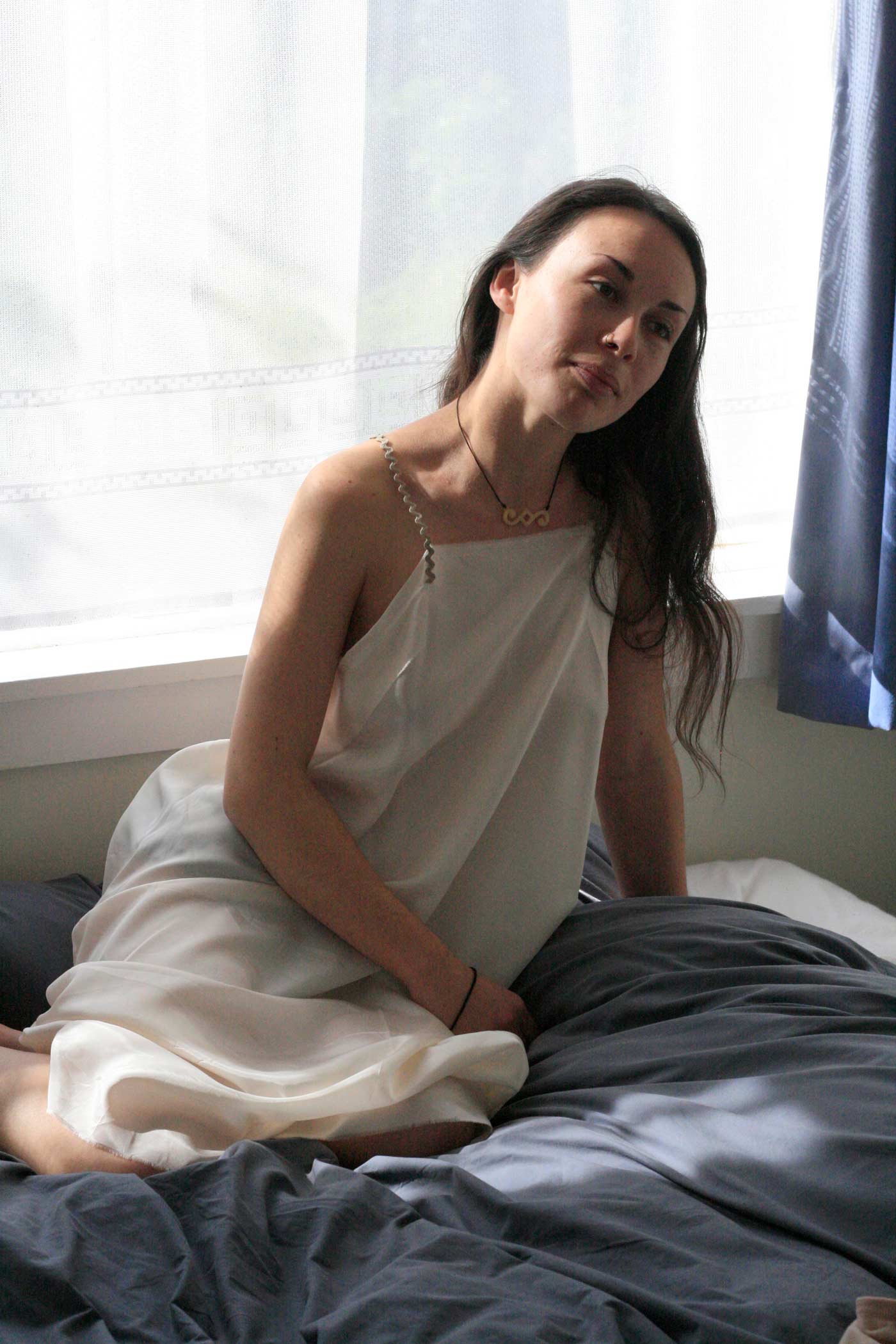 Day 14. This fabric was $2 from an opshop. Sustainable romantic sleepwear. Dreamy!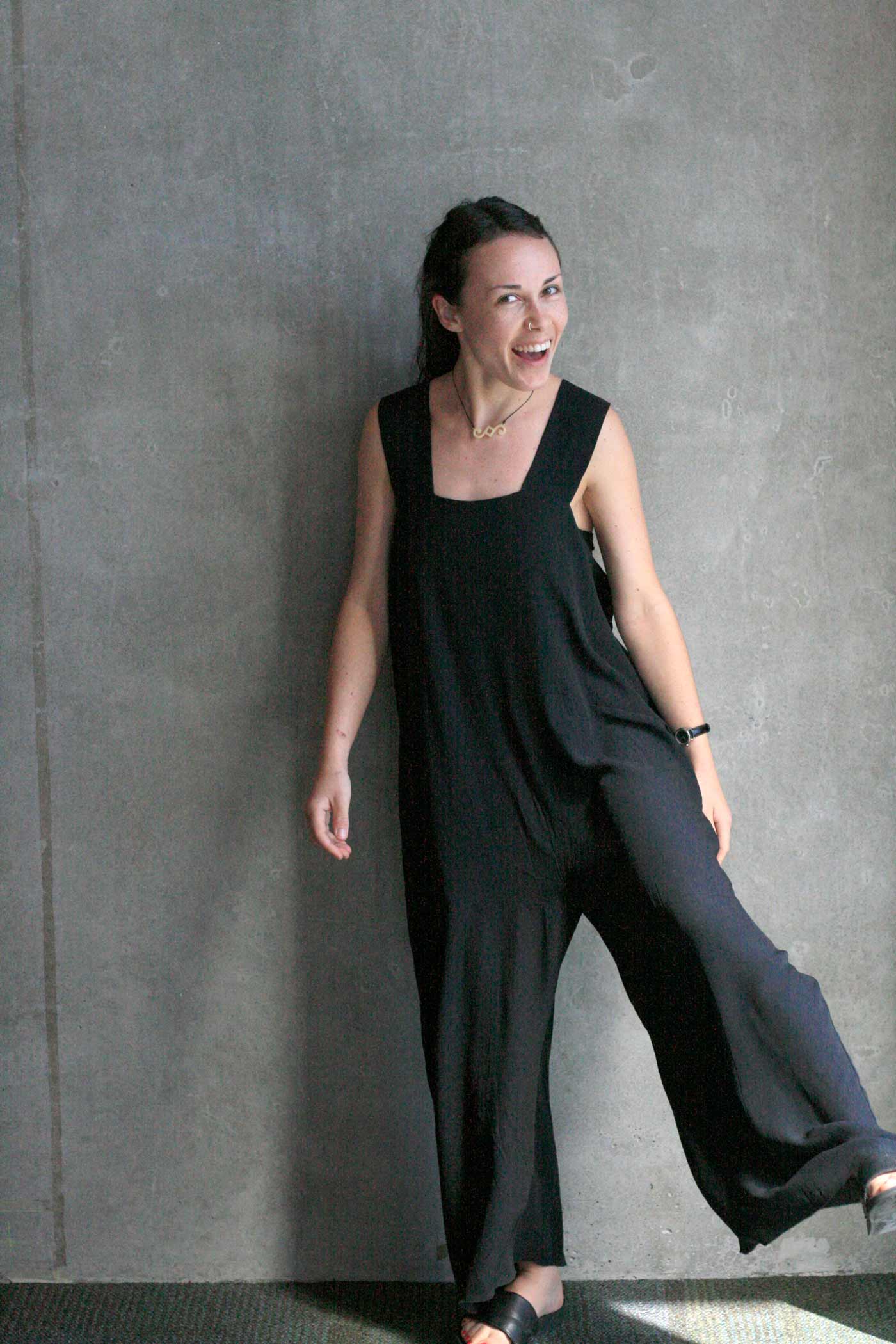 Day 36. I bought this fabric at the Mary Potter Hospice shop in Tawa with my friend, Eden. Practical, stylish AND eco-friendly.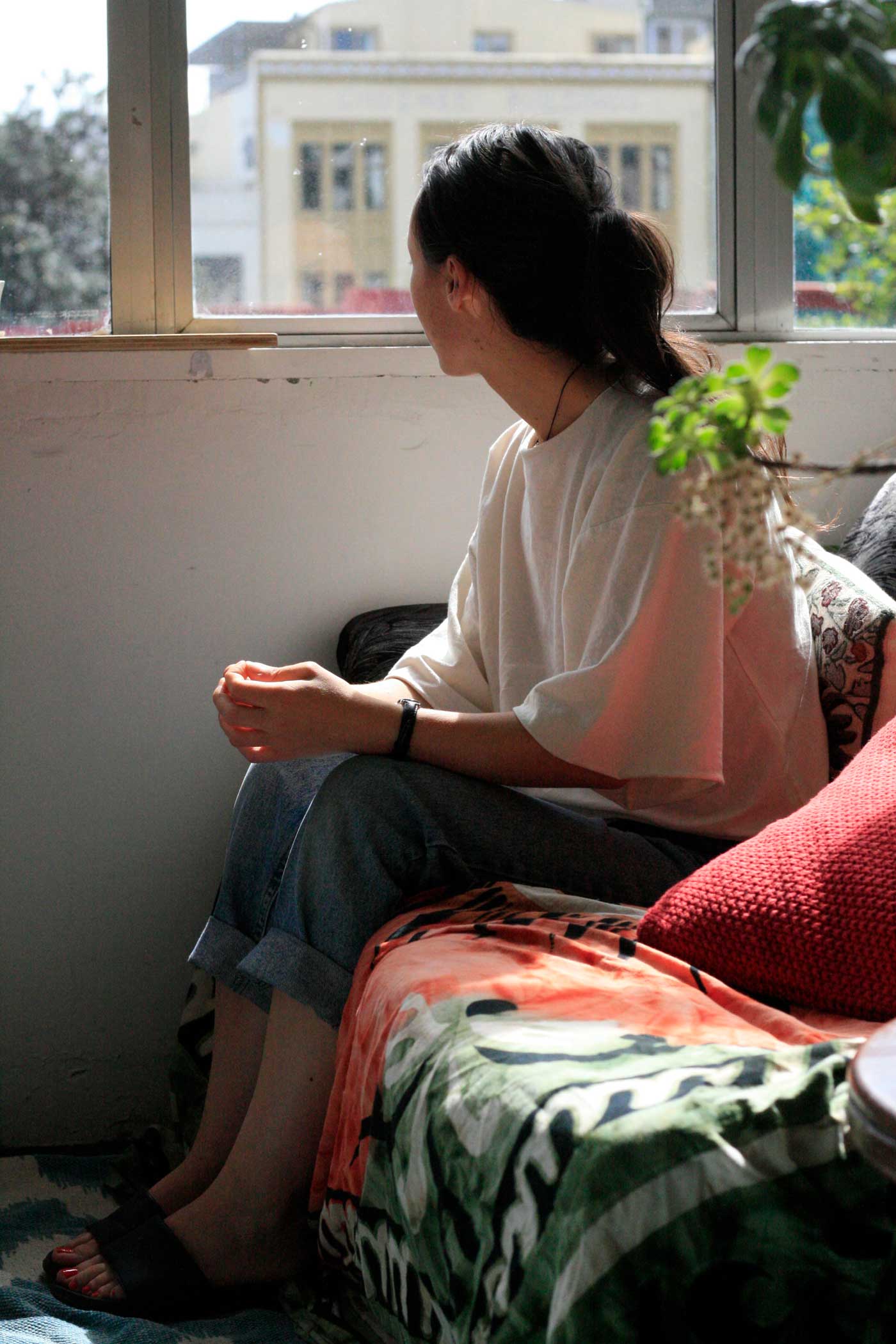 Day 40. This fabric was made in the Levana textiles factory in Levin - one of the only places still manufacturing fabric in New Zealand.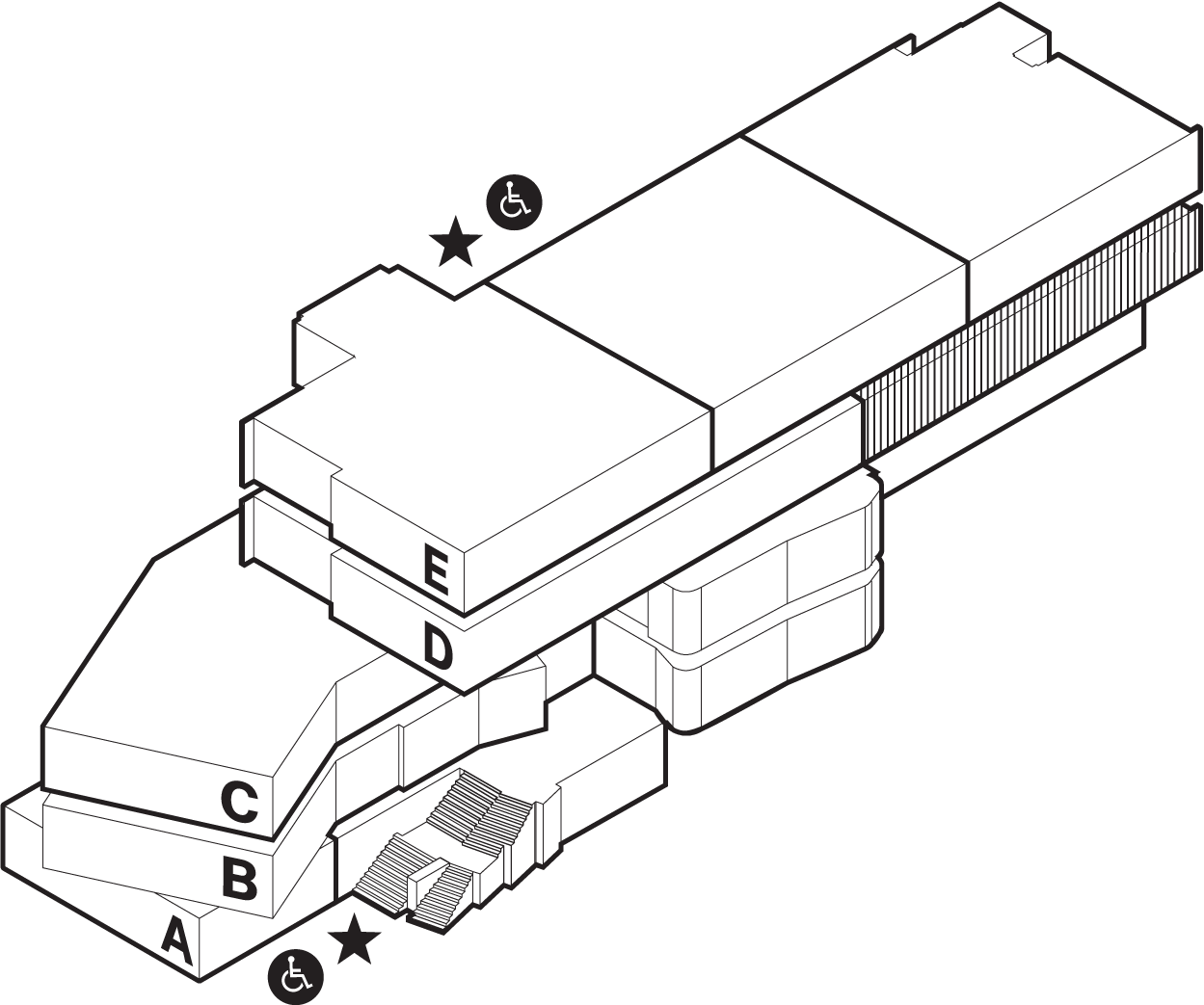 Location