Jane Owen
TaDa!
TaDa! is an all you can make beading service that brings creativity to young girls, giving them a range of beading projects to do. My branding solution highlights the key points of difference for the business while looking contemporary and fun. Vehicles and bags become portable billboards, badges and stickers are collectable fun. Whether it's for a birthday party, or a weekend of inside fun, they are there to make them say TaDa!
I'm a graphic designer with a focus on brand communication and a huge love for arts and crafts.
Bachelor of Design (Hons)
Visual Communication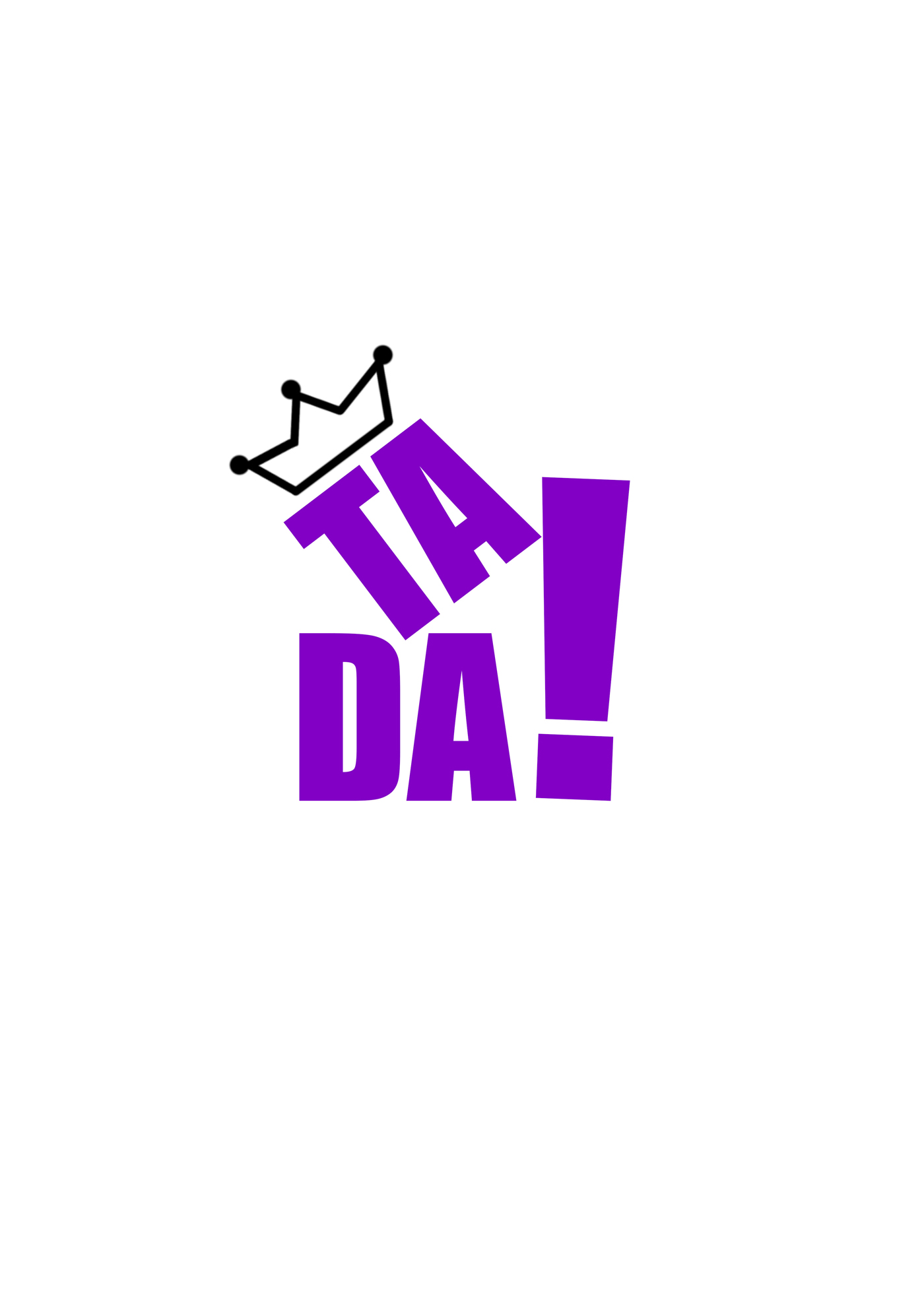 The all you can make craft class on wheels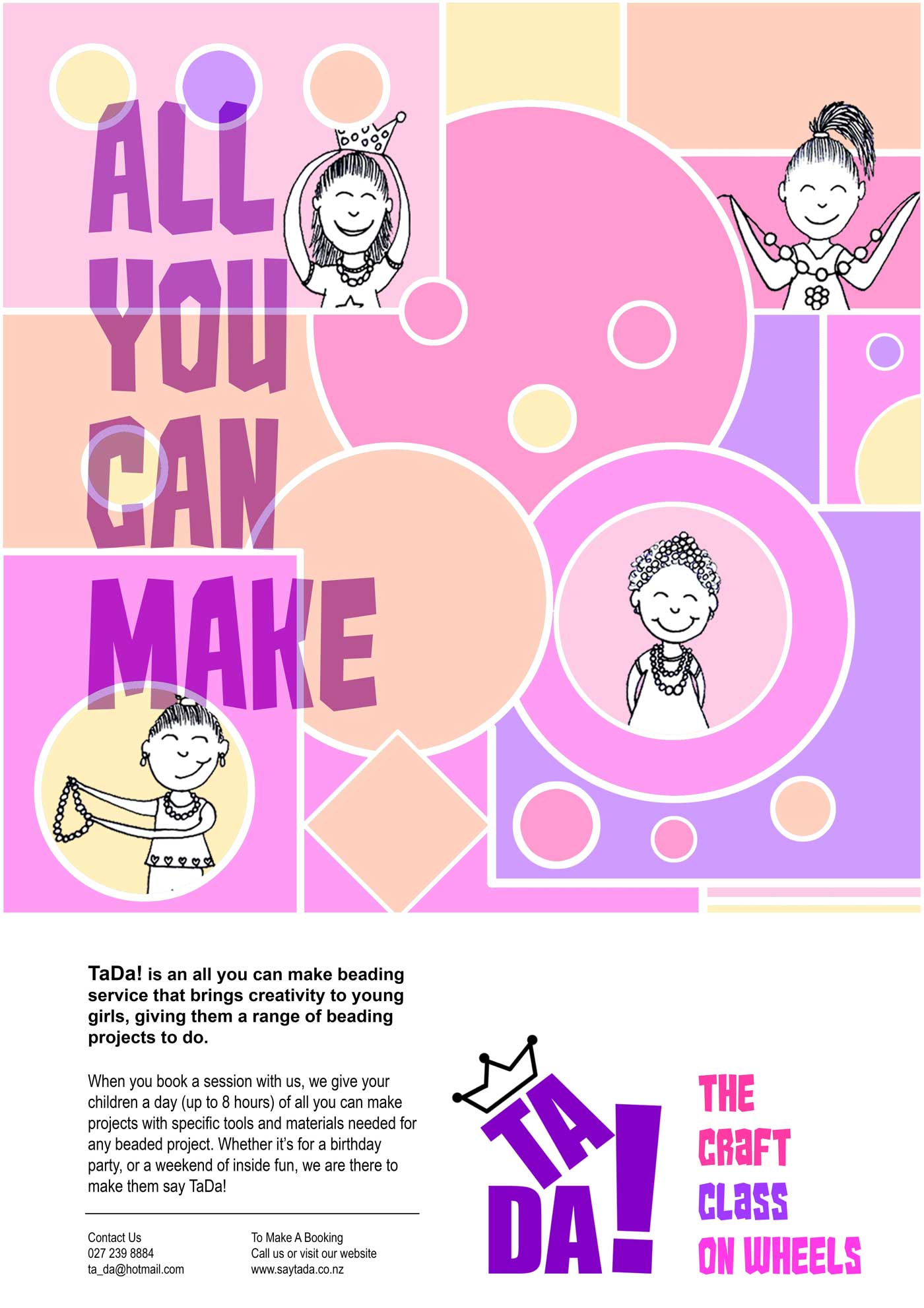 A poster for the all you can make beading service. To encourage parents and young girls aged 6-12 to interact more with creative play. Ta Da!!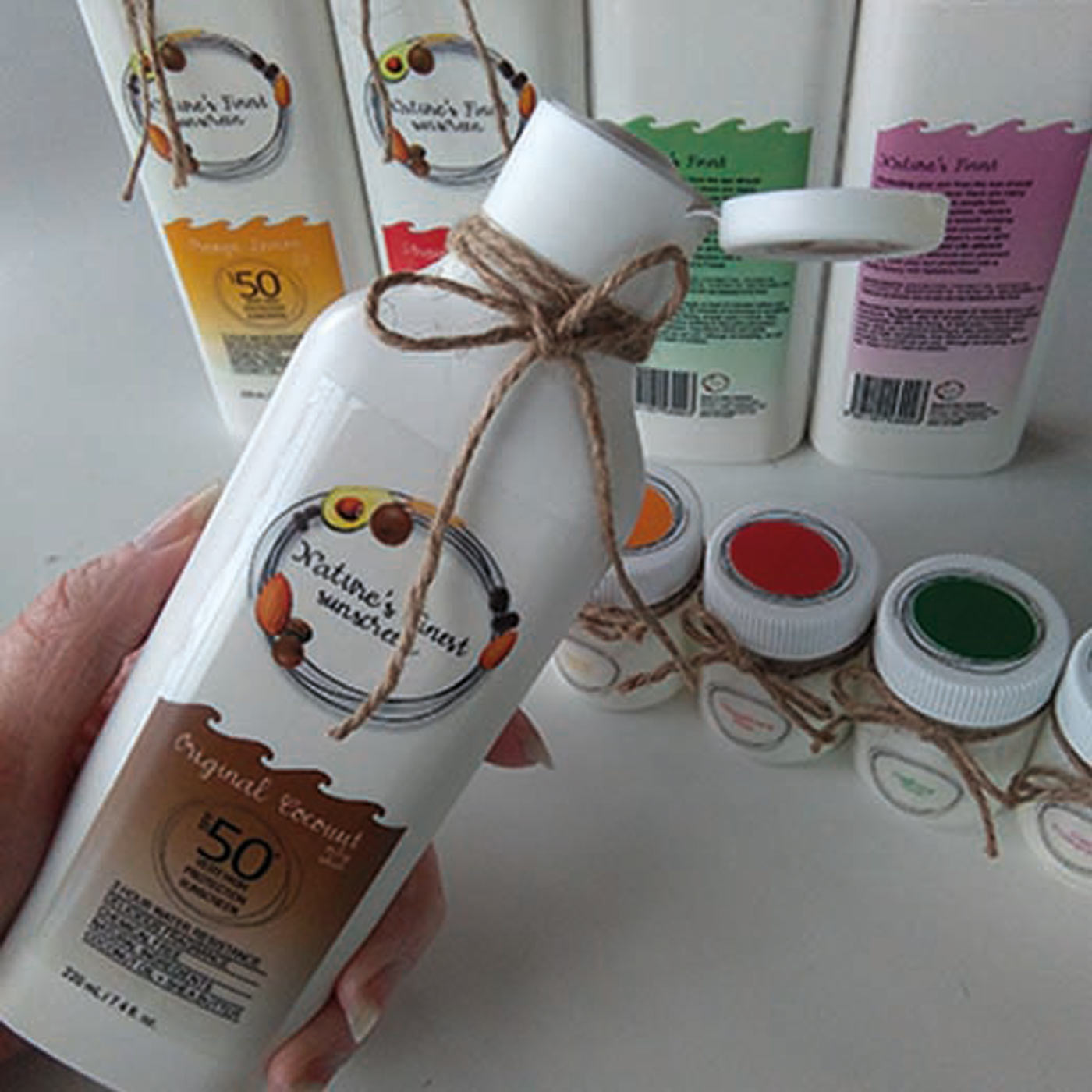 Nature's Finest was a project based on a natural sunscreen without the nonsense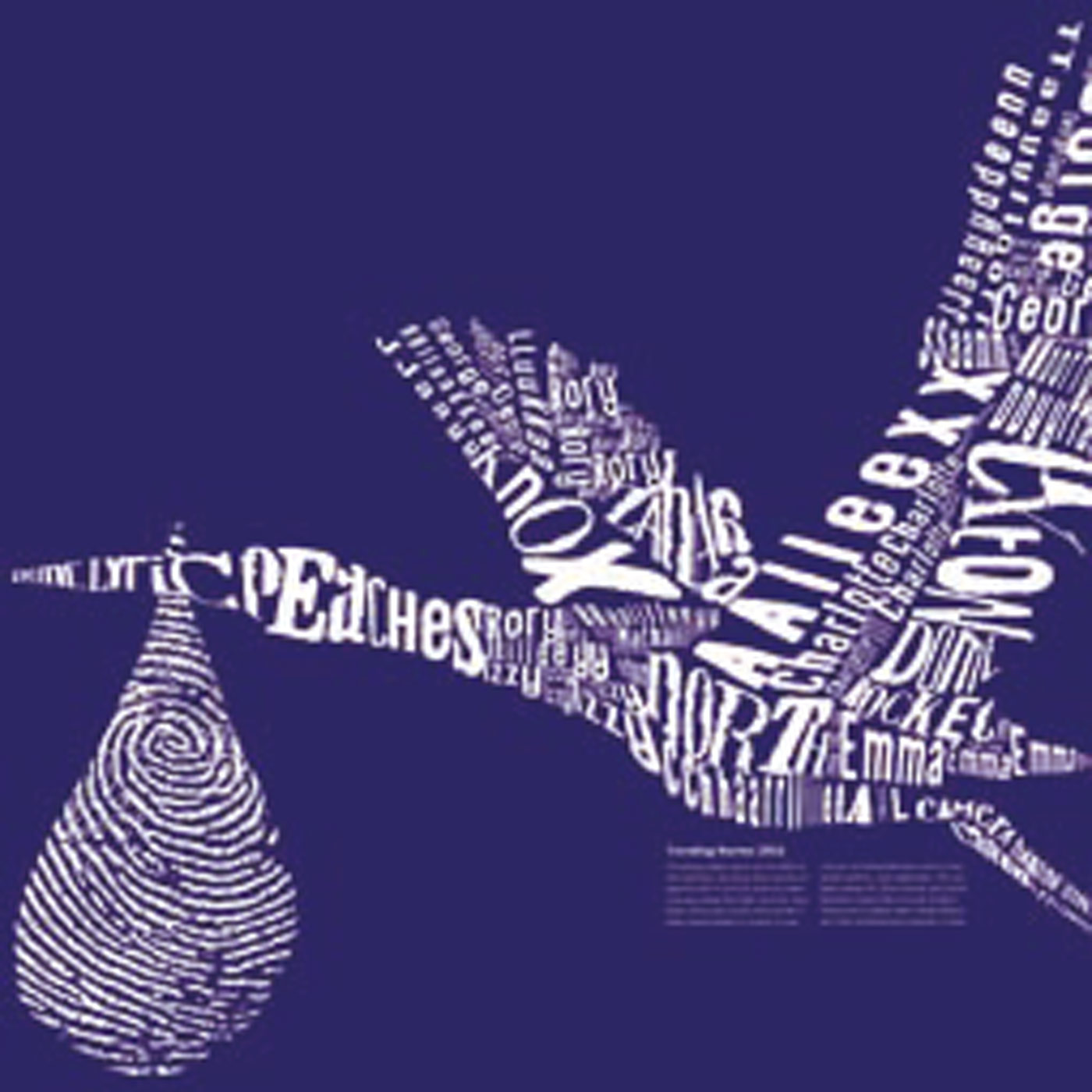 A project based on the most popular, strange and mixed-gender baby names in 2016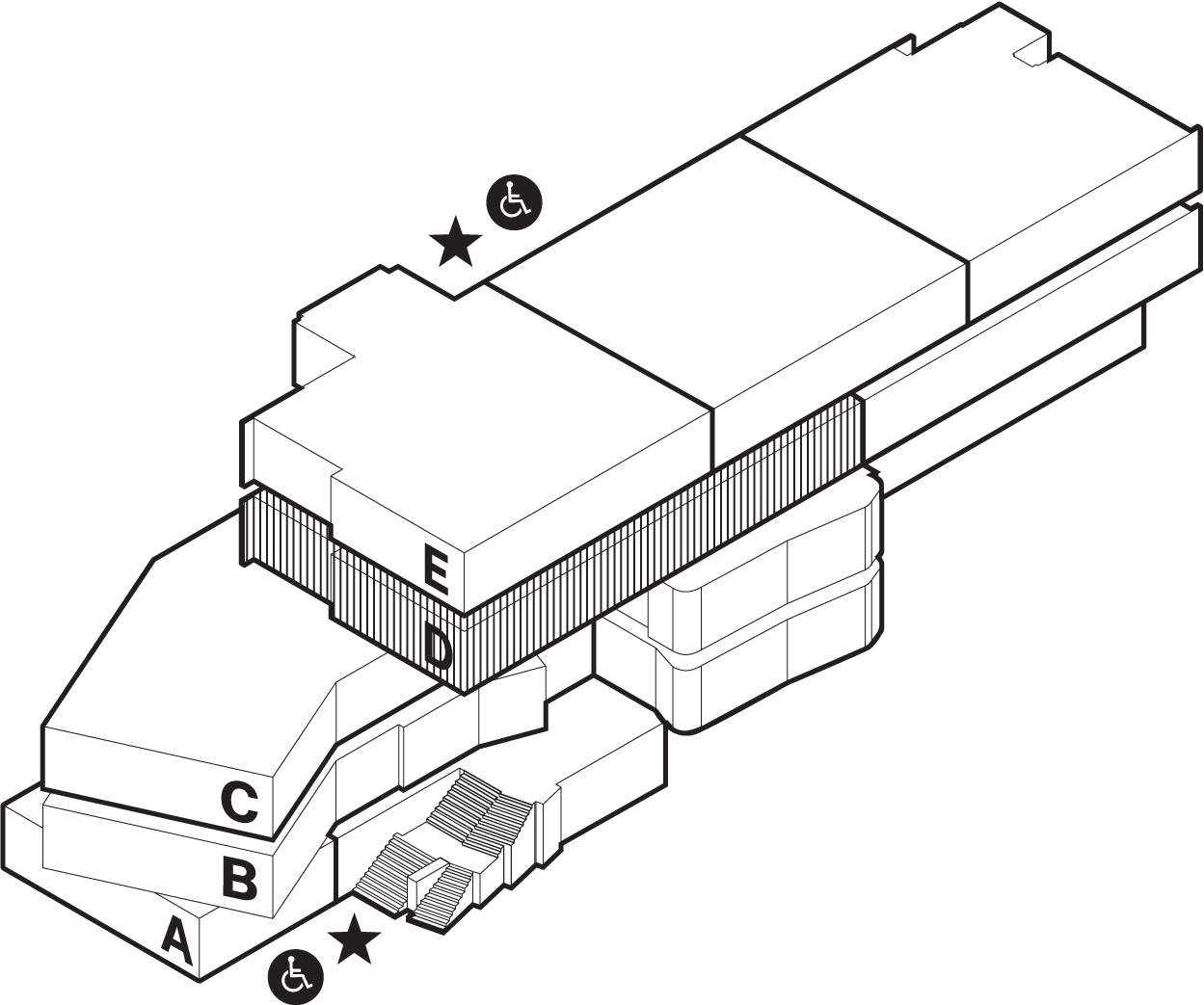 Location