Hannah Hageraats
Wild Fern: Picture book
Wild Fern is the story of young girl who lives in the New Zealand bush with a community of native birds. When the Kōkako family comes under attack from a gang of predators, Fern has to step up as a leader and protect her whānau.
My aim was to write and illustrate a children's story with a strong, clever, brave and adventurous female protagonist who will help provide positive female role models in young children's literature.

As an illustrator my aim is to convey the atmosphere and emotion of a narrative to accentuate messages contained within it. I use light, colour, movement and expression to elicit an emotional response from the viewer, to add depth and breadth to their reading experience.
Bachelor of Design (Hons)
Visual Communication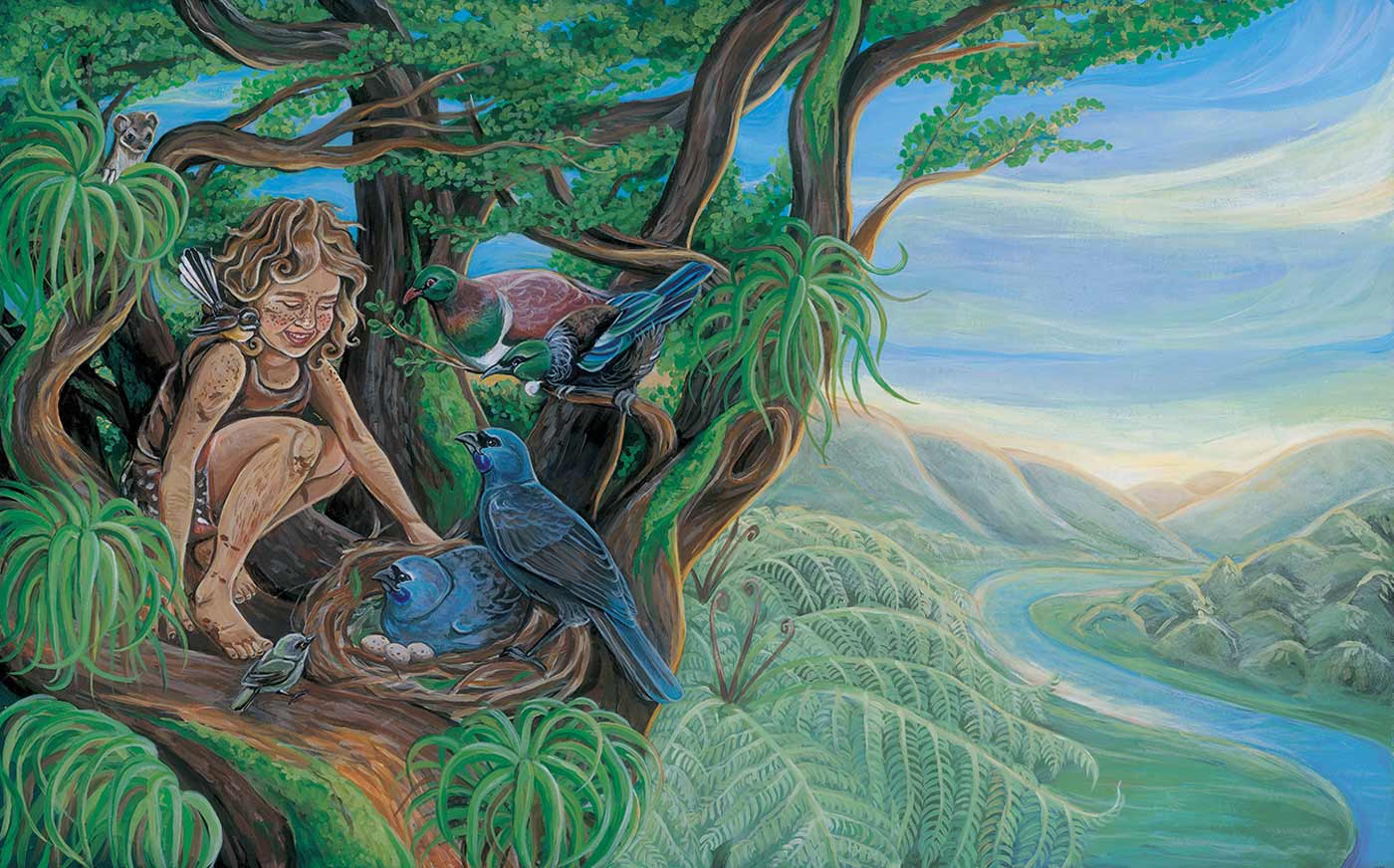 Wild Fern: Children's Picture Book, Illustration from the Story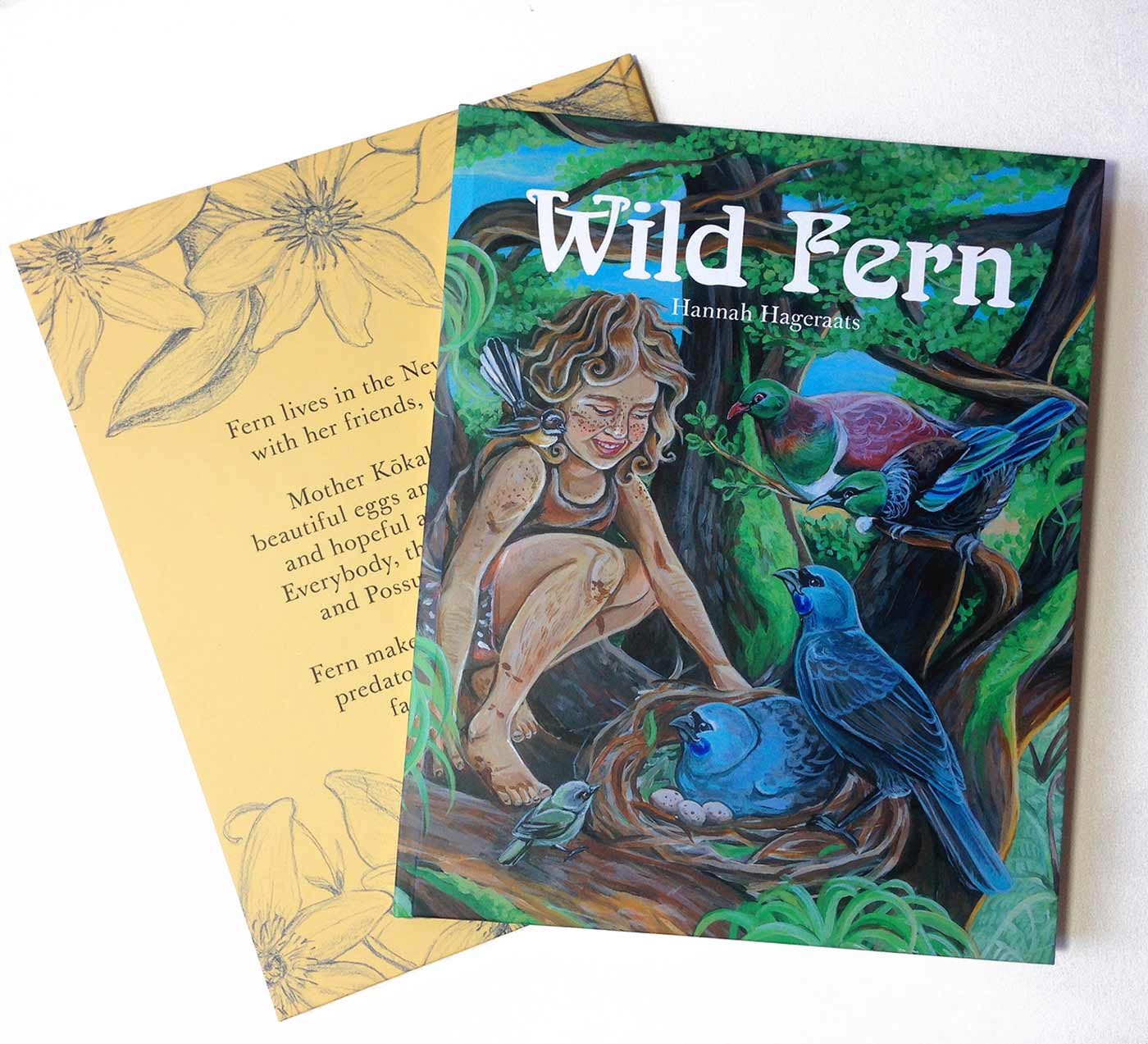 Wild Fern: Front and back covers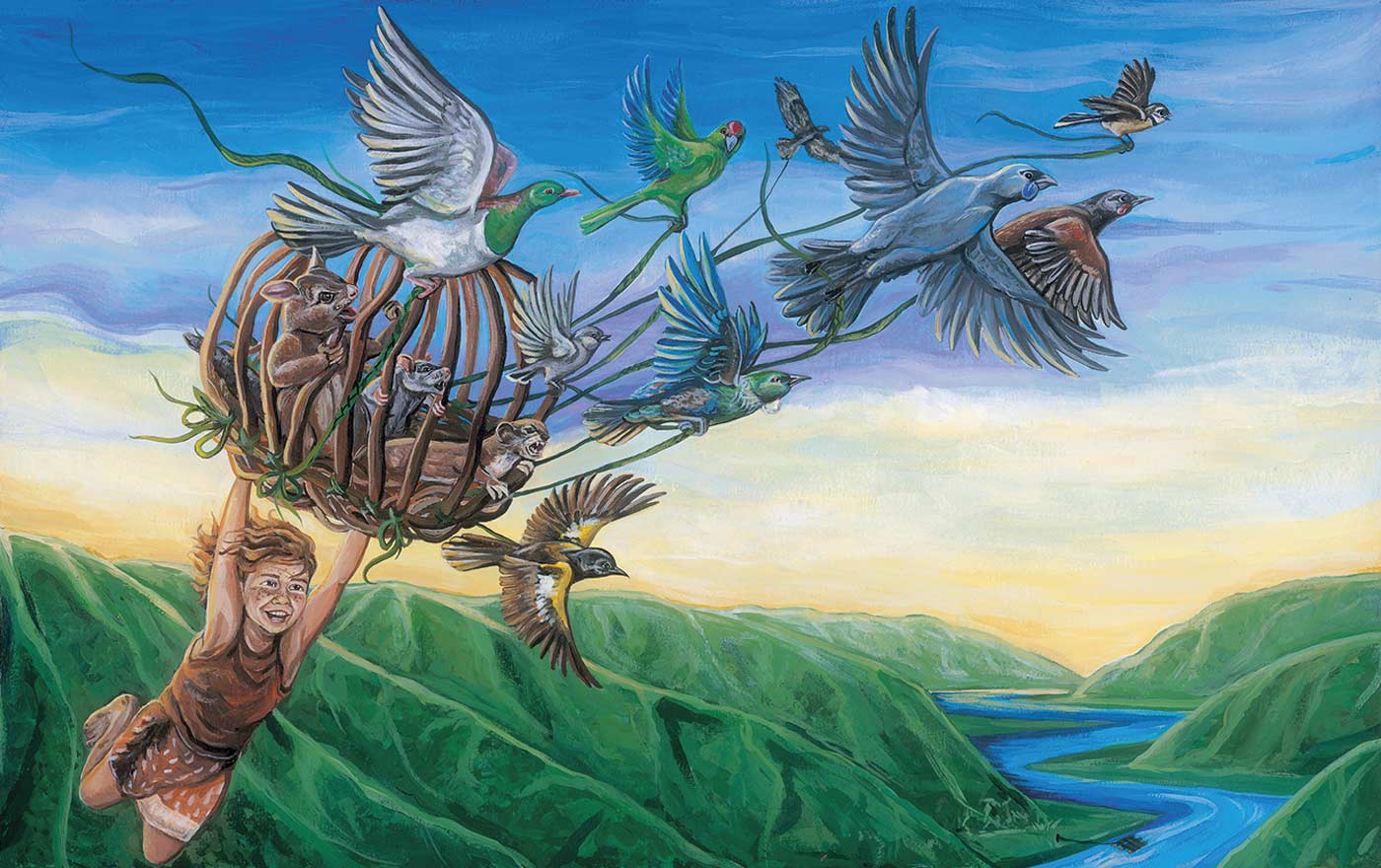 Illustration from the Story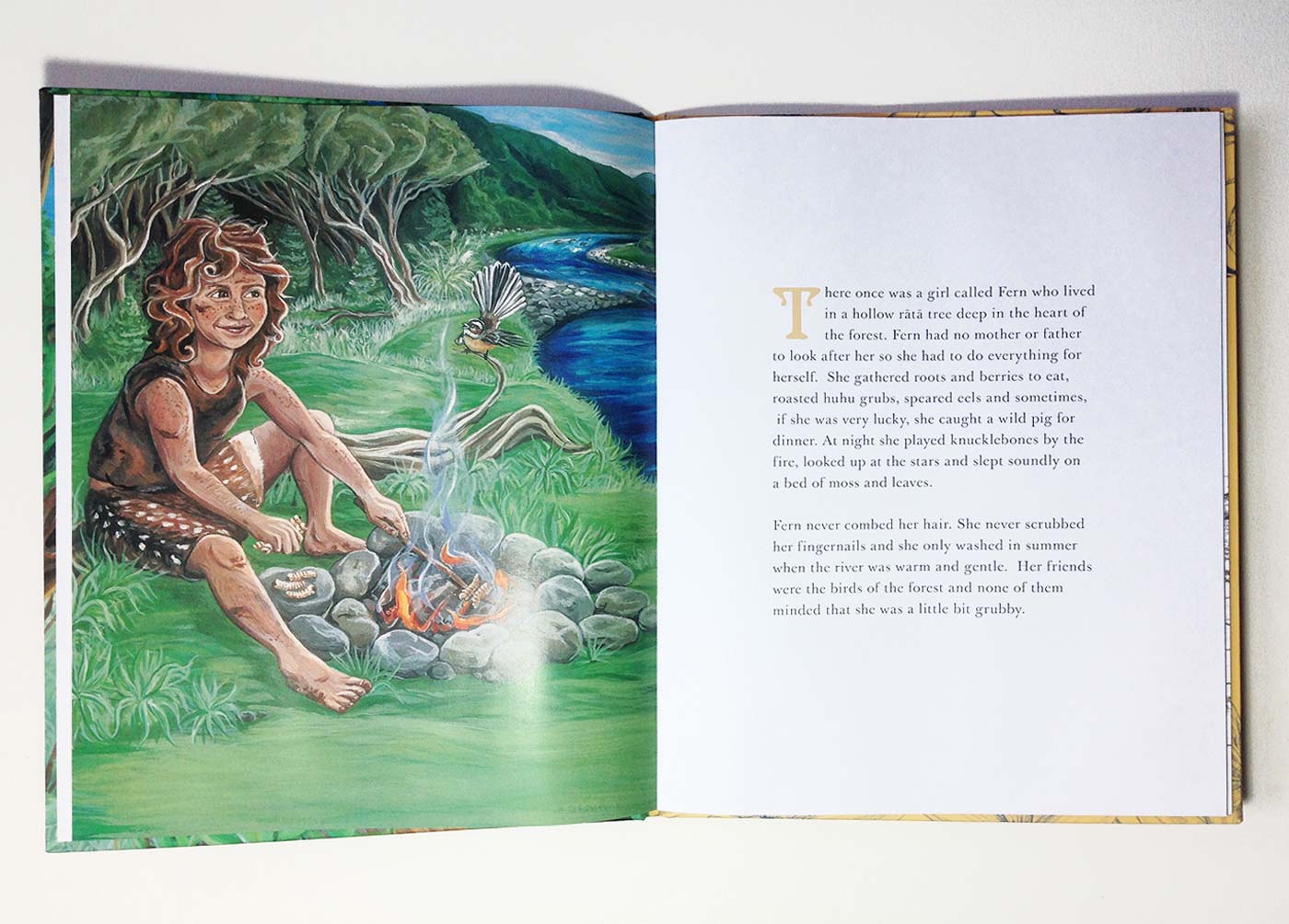 Open book, front page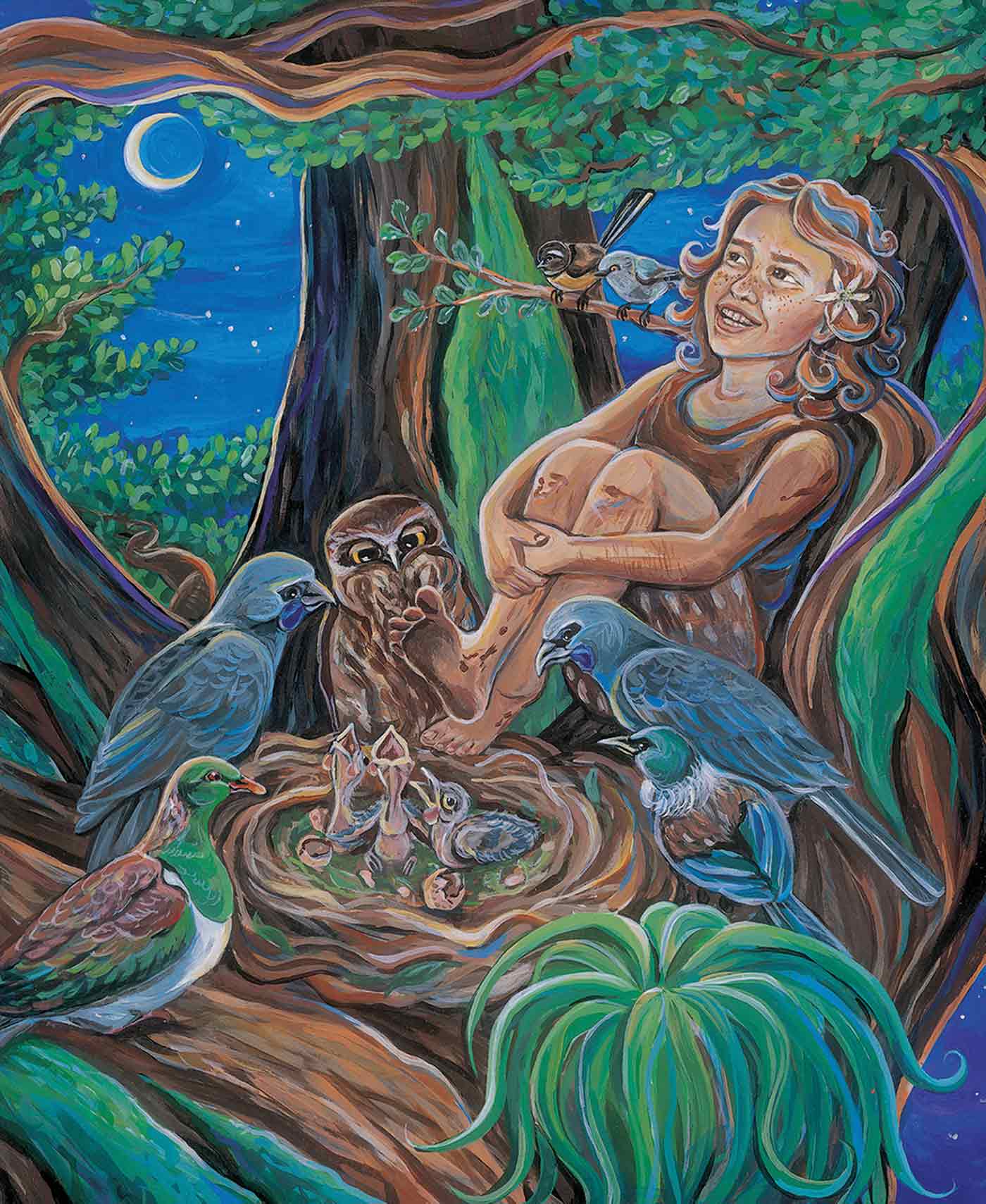 Illustration from the Story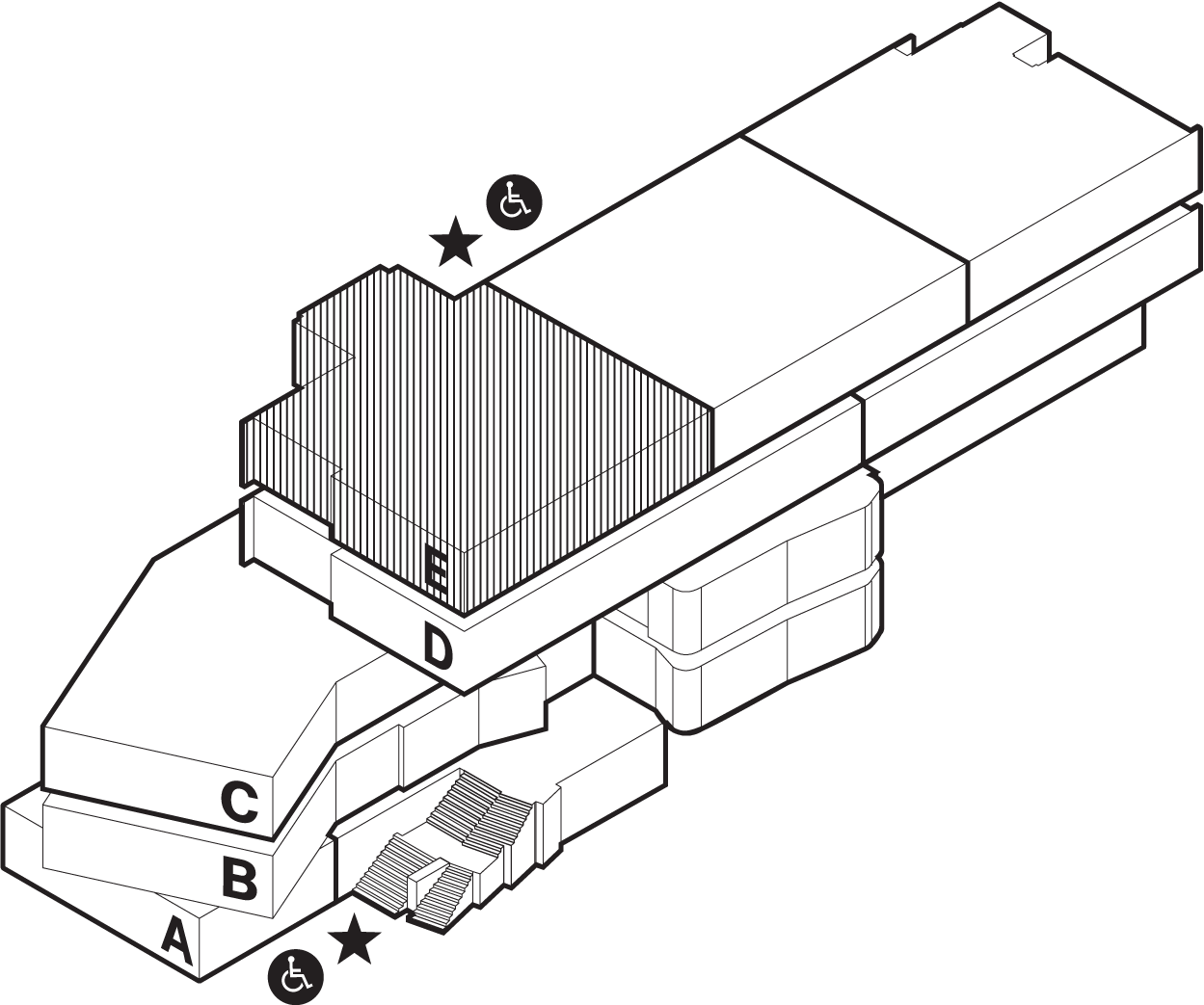 Location