Hannah Fortune
Clarify Please!!
I am using fashion trends and a Twitter based co-design system to help young people to become more aware of and expose fake news in their surroundings, think critically about what they do hear or read, hold meaningful discussions around news topics of interest and become educated, empathetic critical thinkers who accept differences in others.
I love designing to help people, with a particular interest in experience design and play theory, and how they can transform people's perceptions on mundane topics to make them fun and engaging again.
Bachelor of Design (Hons)
Visual Communication

Users become walking posters for the issue that the shirt represents with the questions they display.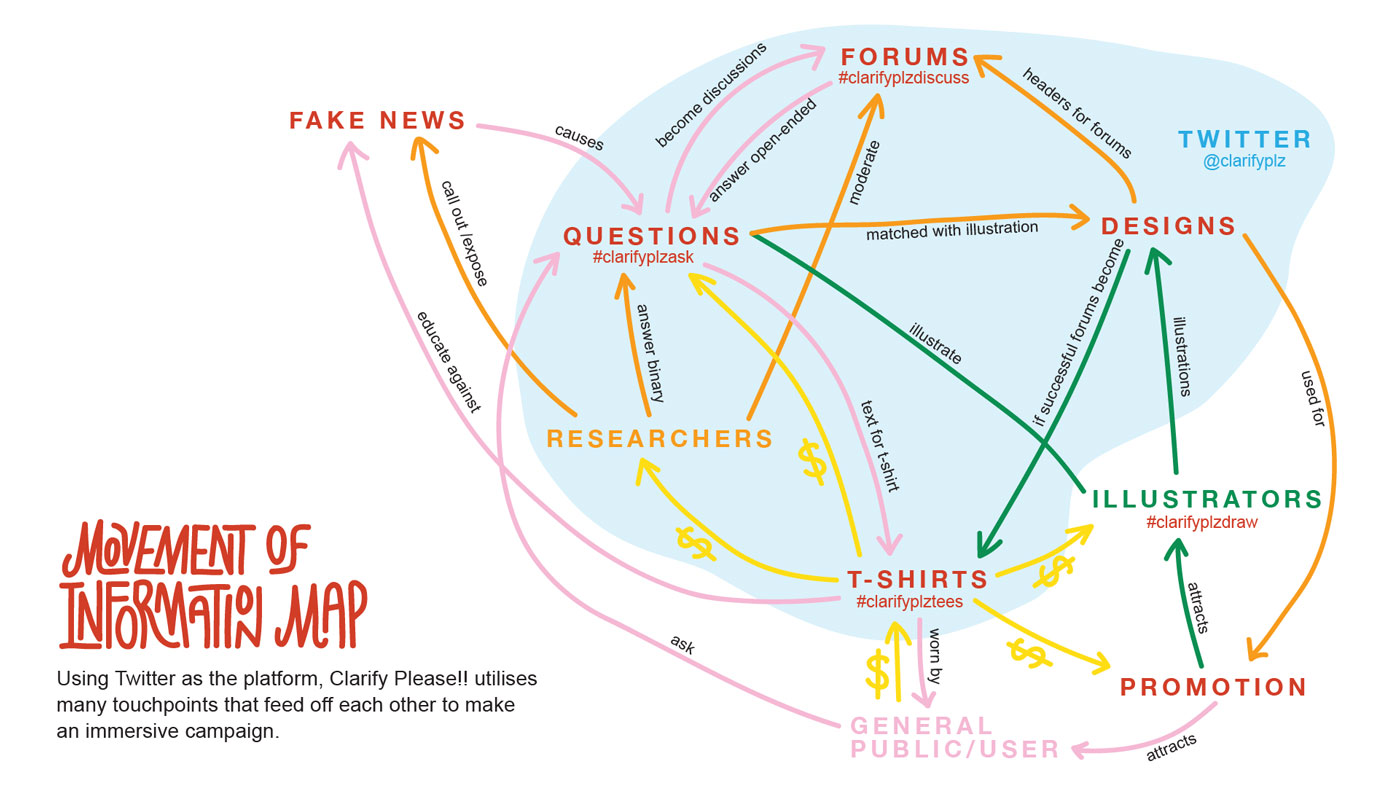 Using Twitter as the platform, Clarify Please!! utilises many touchpoints that feed off each other to make an immersive campaign.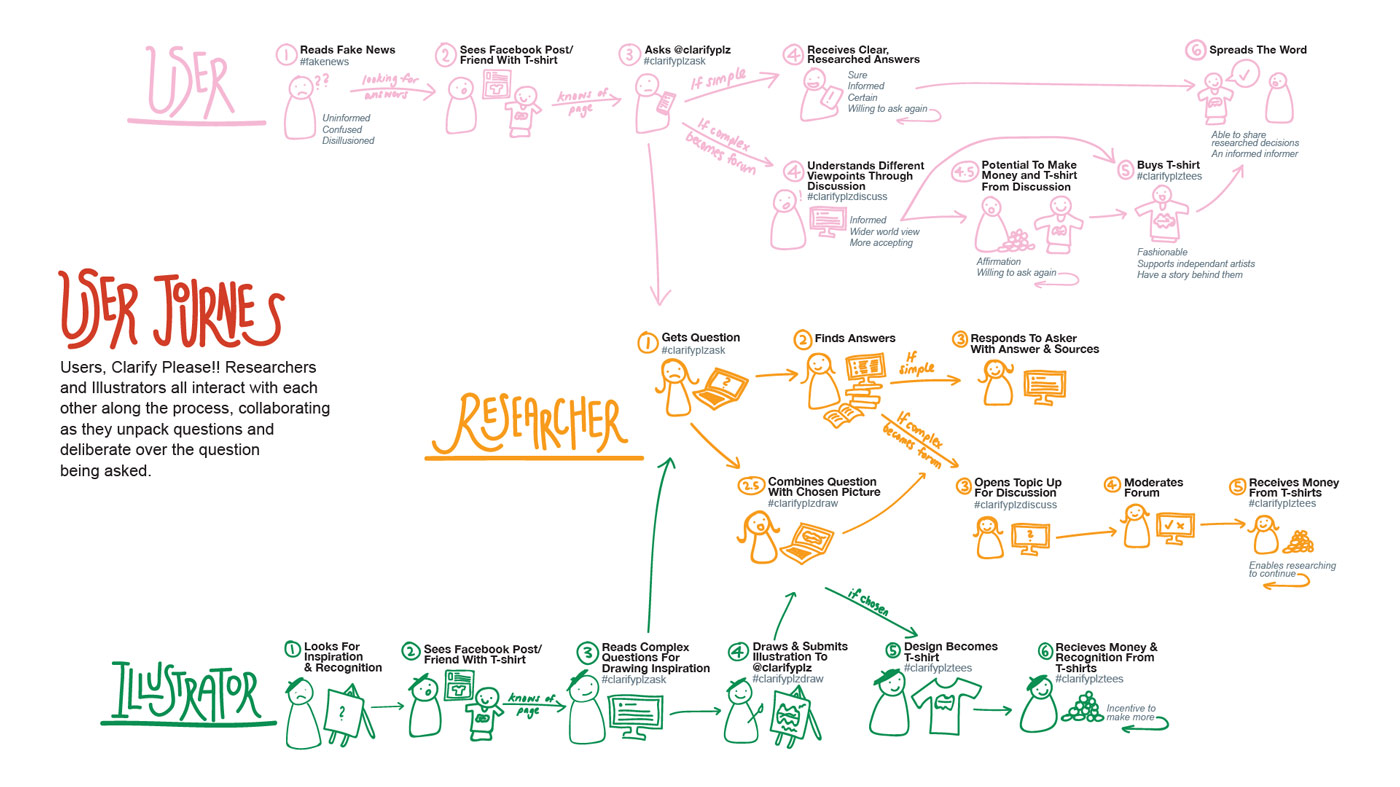 Users, Clarify Please!! Researchers and Illustrators all interact with each other along the process, collaborating as they unpack questions.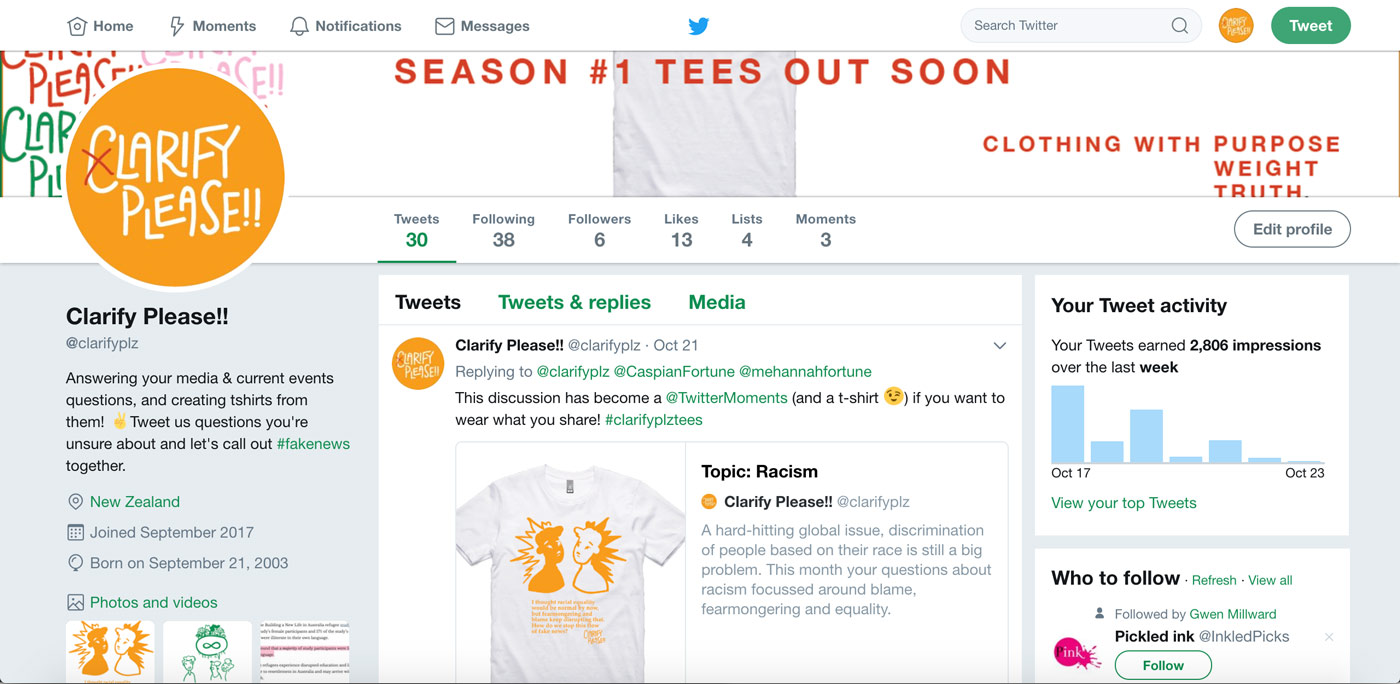 The Twitter page in action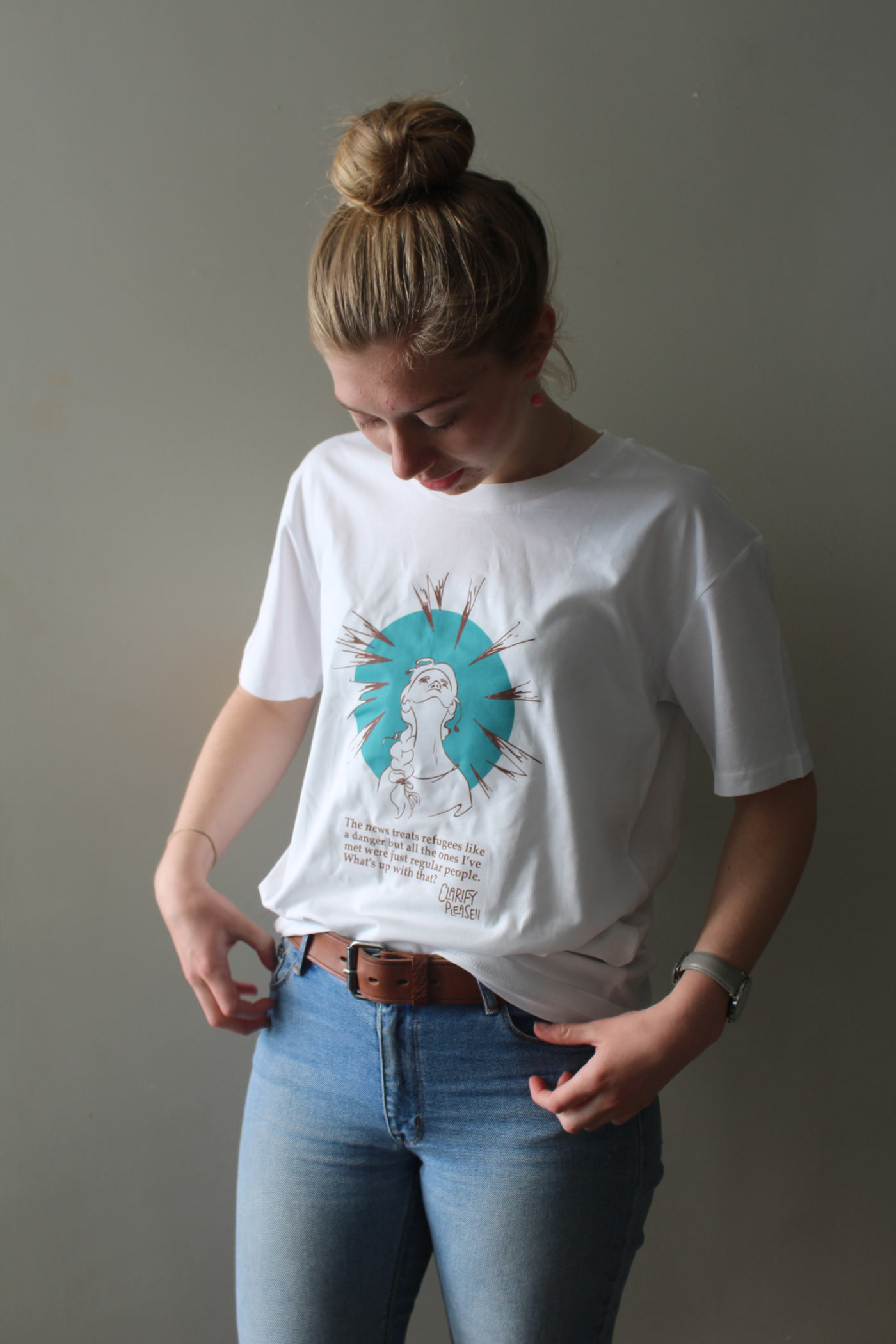 The t-shirts tackle difficult news issues and start discussions with their prompting questions and designs.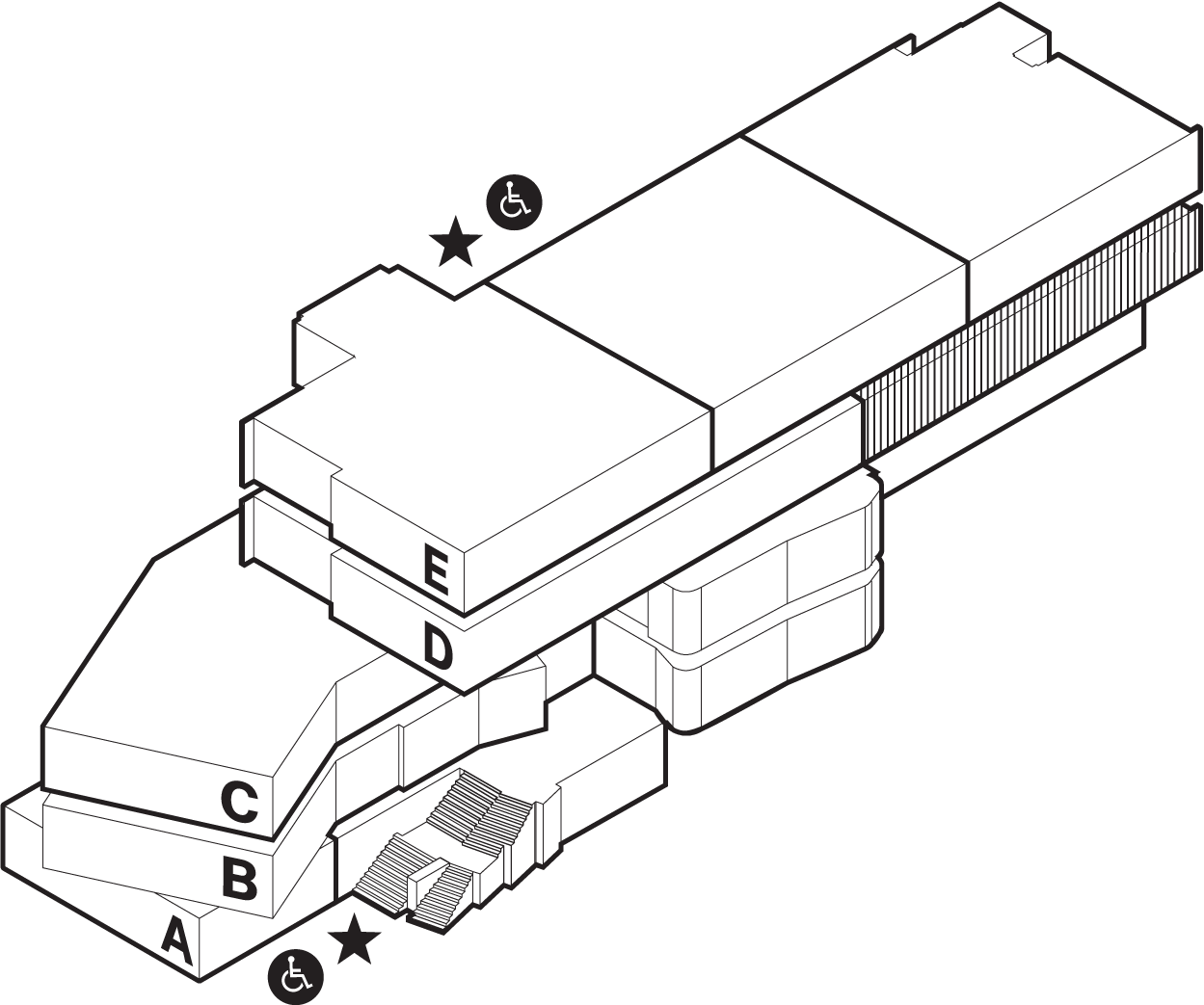 Location