Farren Gunn
Hair Me Out
I'm a redhead and like many other redheads, have faced years of torment and ridicule simply because of a genetic mutation. Gingerism is one of the last socially acceptable forms of prejudice. 'Hair Me Out' explores a range of real redheads' experiences told through the life of a single redheaded character. The aim is to bring the effects of discrimination of redheads to light and create empathy through photography and type.
I am a visual communicator with a passion for print based design. Most of my time has been spent as an illustrator but in my final year I have added editorial design and typography to my skill set. I enjoy focusing on human centred design and addressing social issues.
Bachelor of Design (Hons)
Visual Communication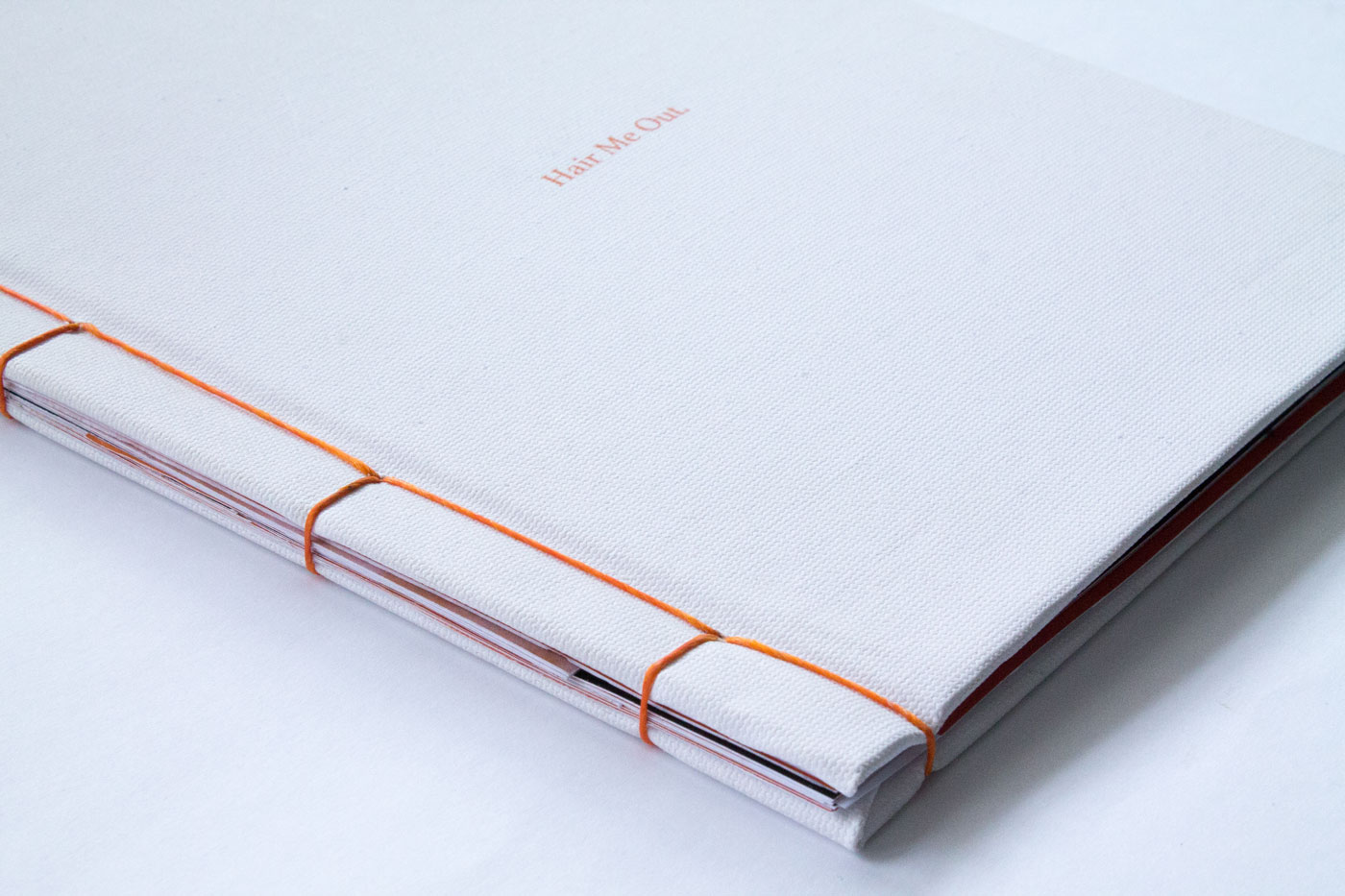 Canvas hard cover with orange binding thread to embody a redhead's pale complexion, thick skin and orange hair.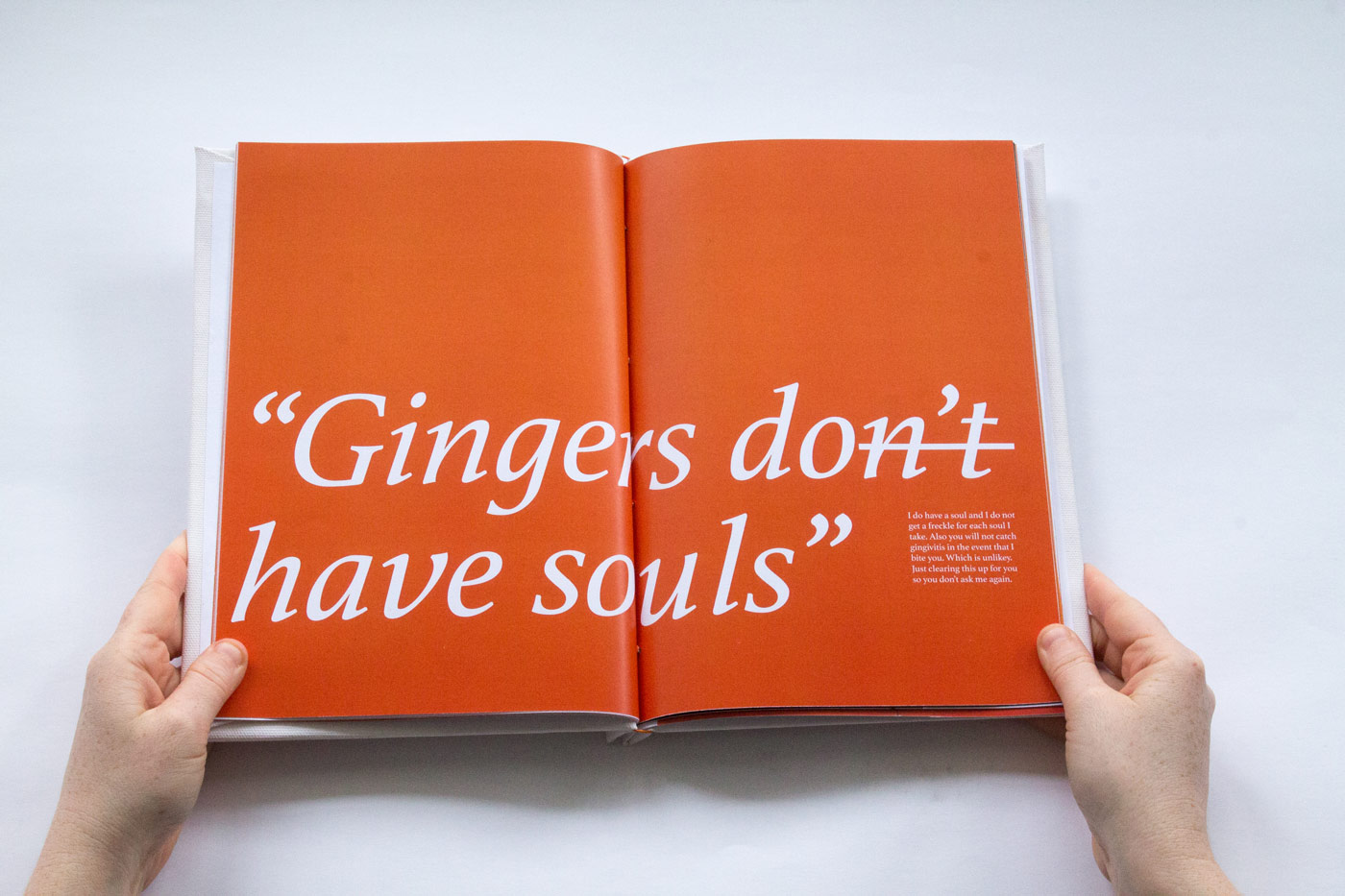 Addressing the myth that 'gingers don't have souls'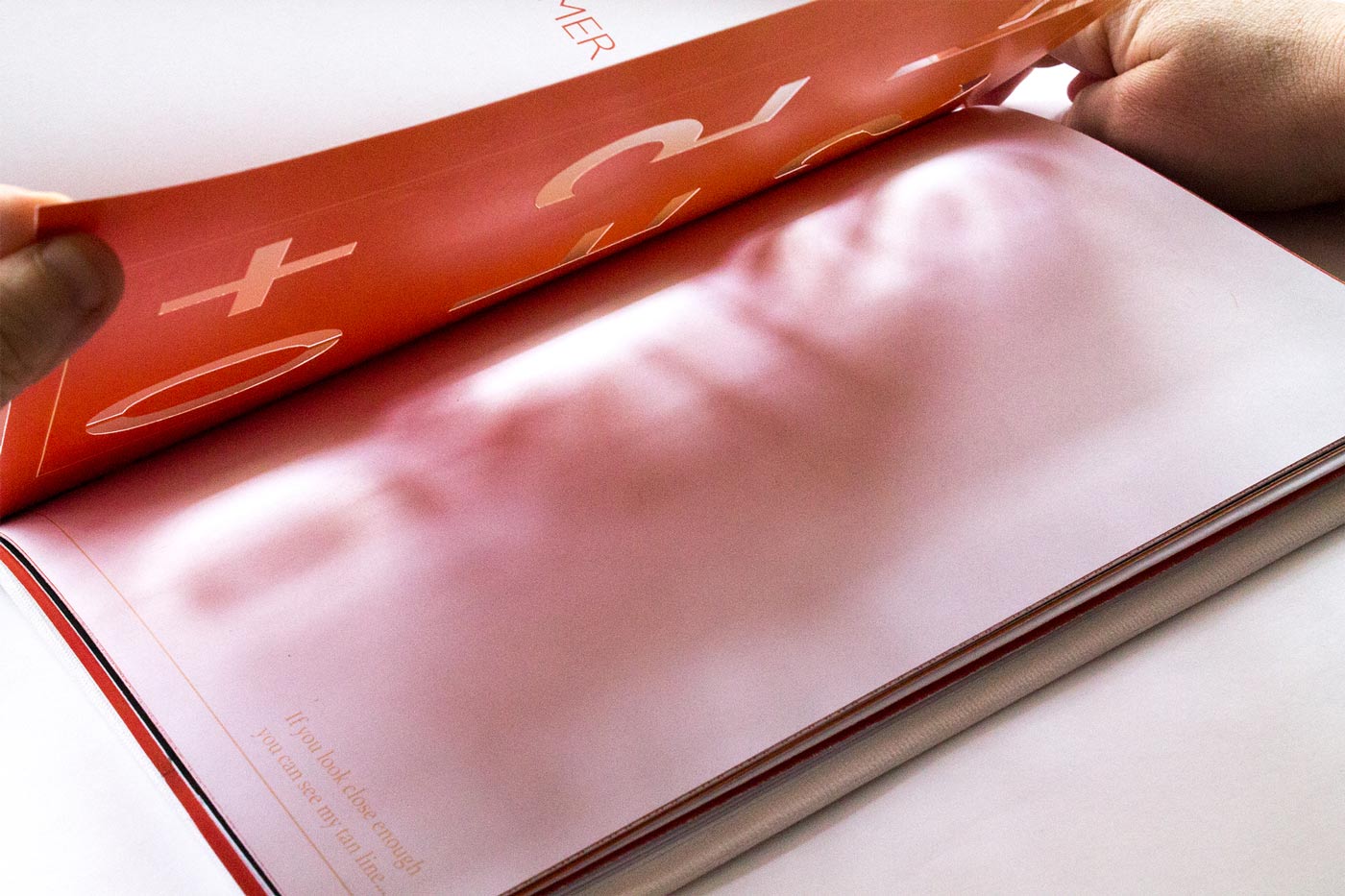 SPF 50+ cut out page to show the sun coming through to sunburn the white page.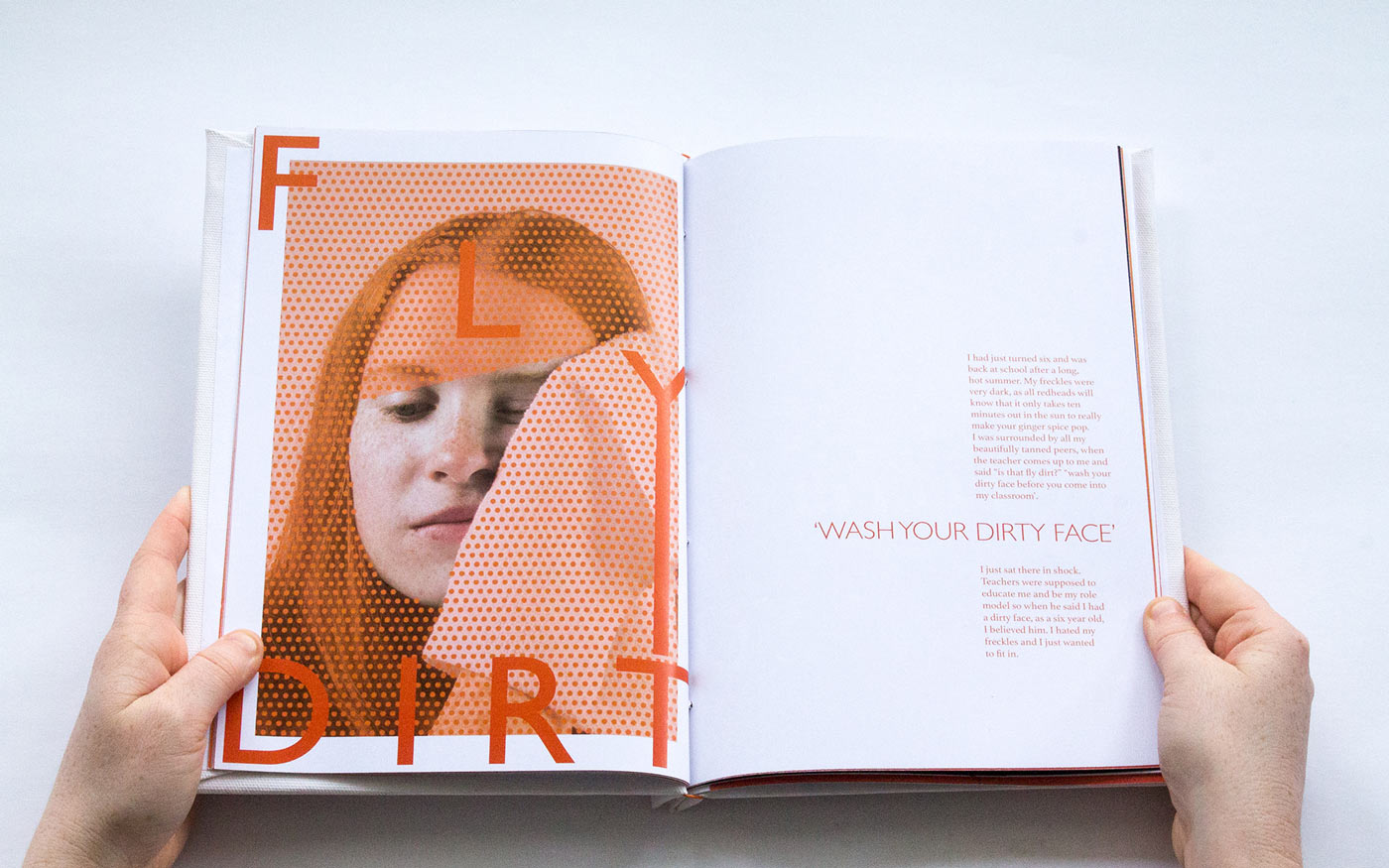 Wash your dirty face' - redheads being discriminated for having freckles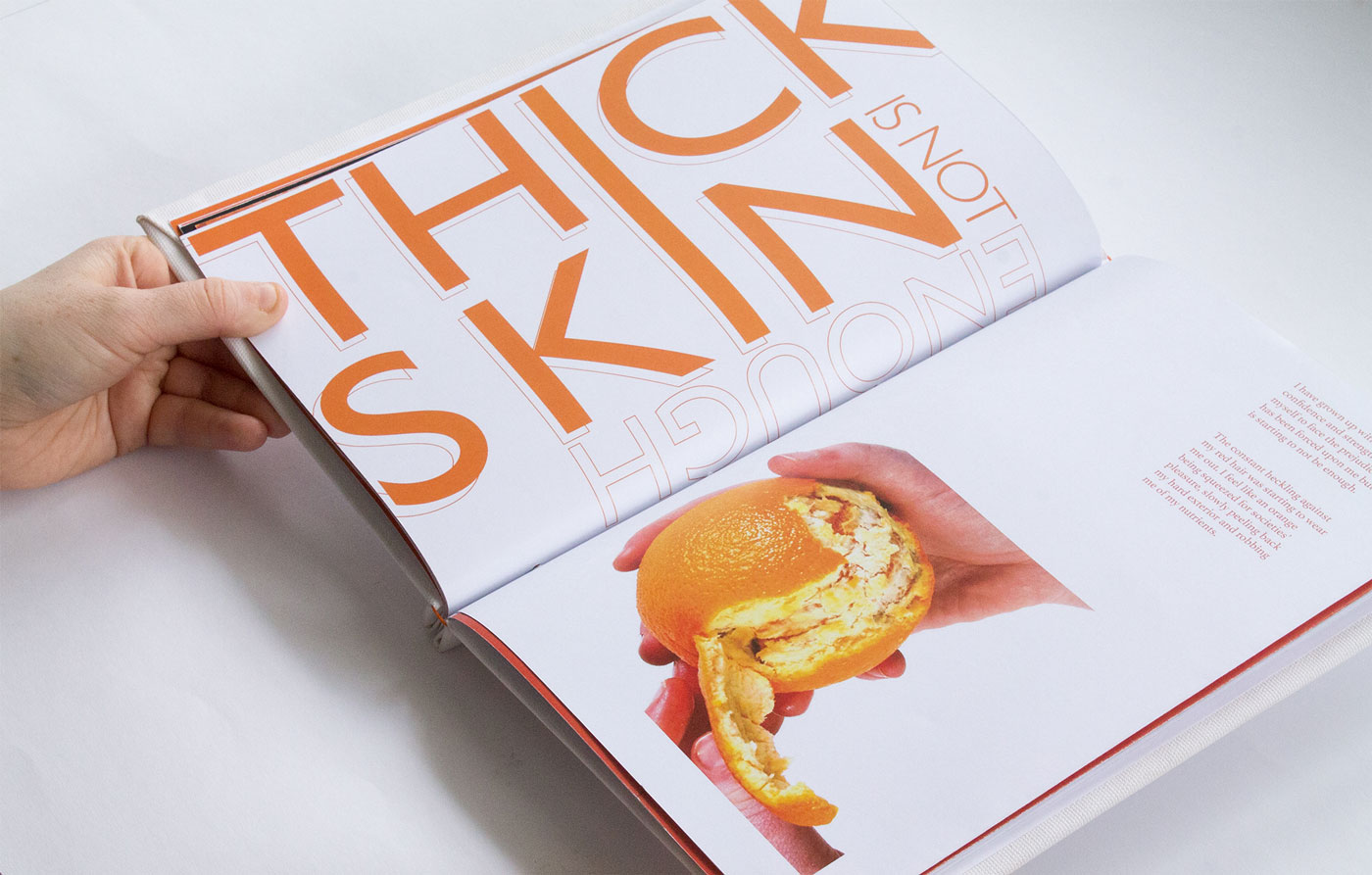 Redheads having thick skin is not enough anymore as the constant torment becomes too much.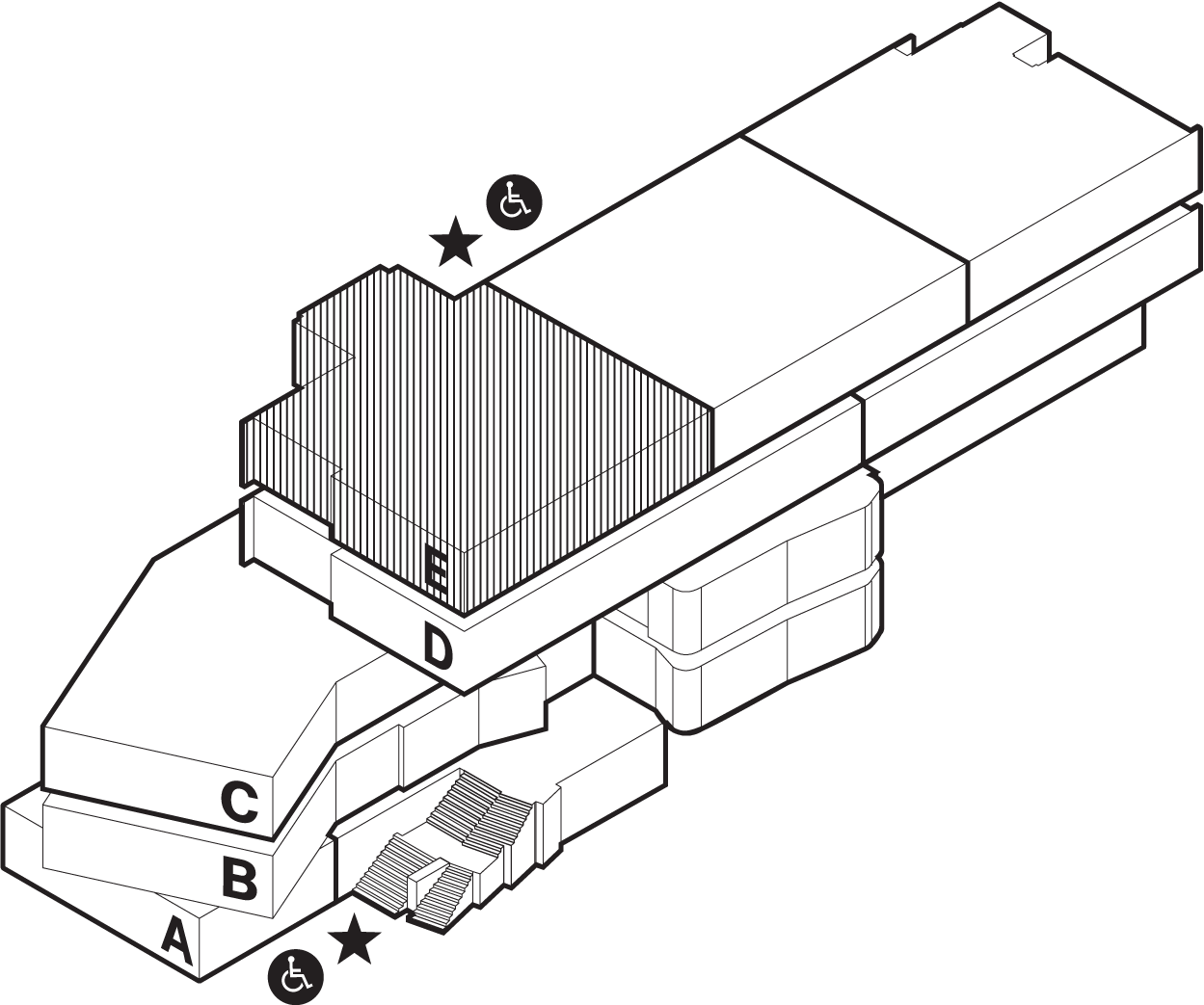 Location