Erin Lennon
IEP; Involve, Engage, Play.
IEP stands for Individual Education Plans, but what if it could stand for Involve, Engage, Play. My design seeks to enhance the educational experience of primary school students with special education needs, by creating a visual interface that identifies with both teacher and student. Students are able to achieve academic goals through gamification delivered as an online mechanism.
Erin Lennon is a visual communication designer who loves all things creative. For Erin, design was an easy choice as she has always been a creator, even from a young age. She enjoys human-centred design and creating an experience that tells a story.
Bachelor of Design (Hons)
Visual Communication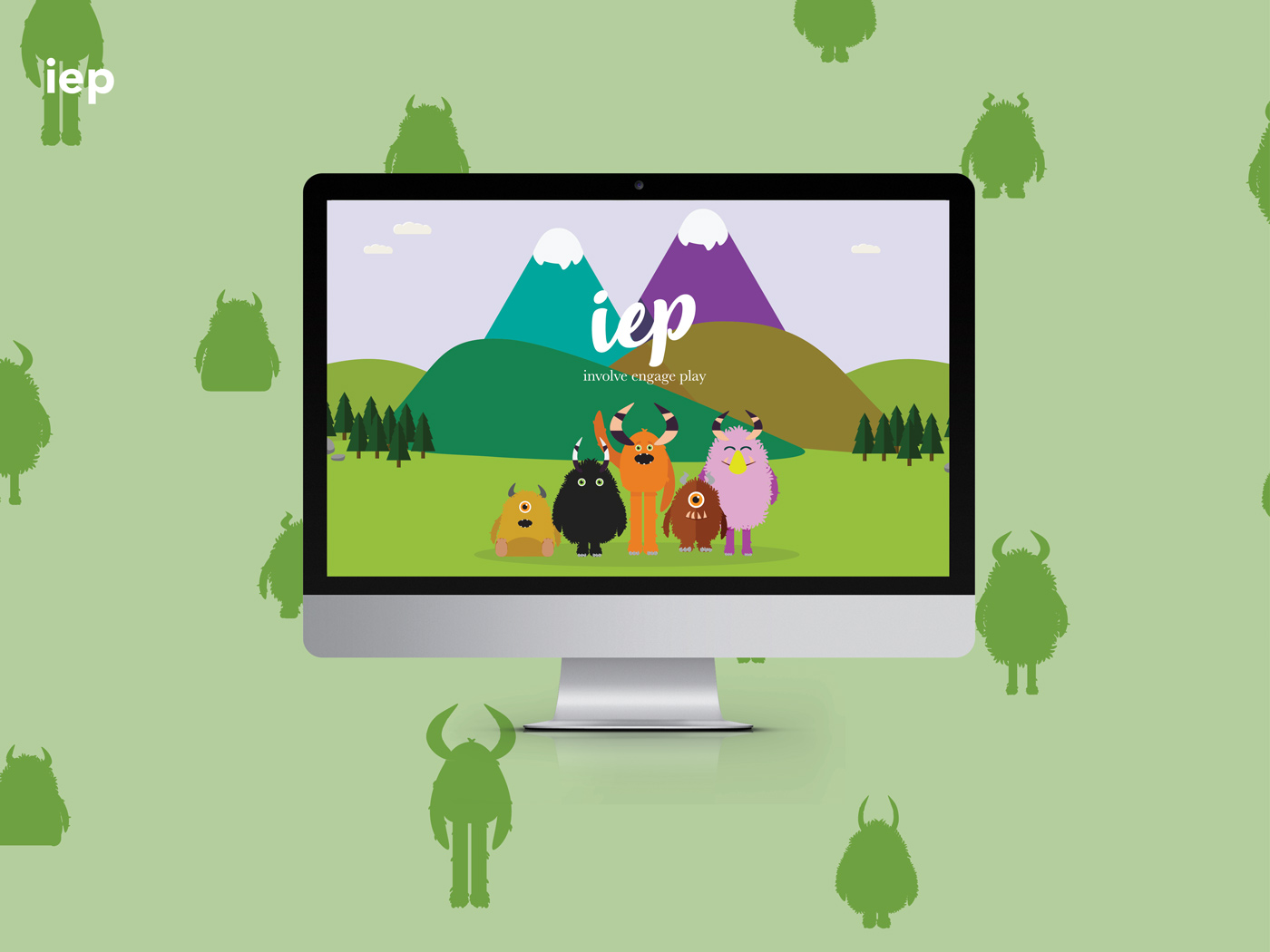 The digital platform for IEP.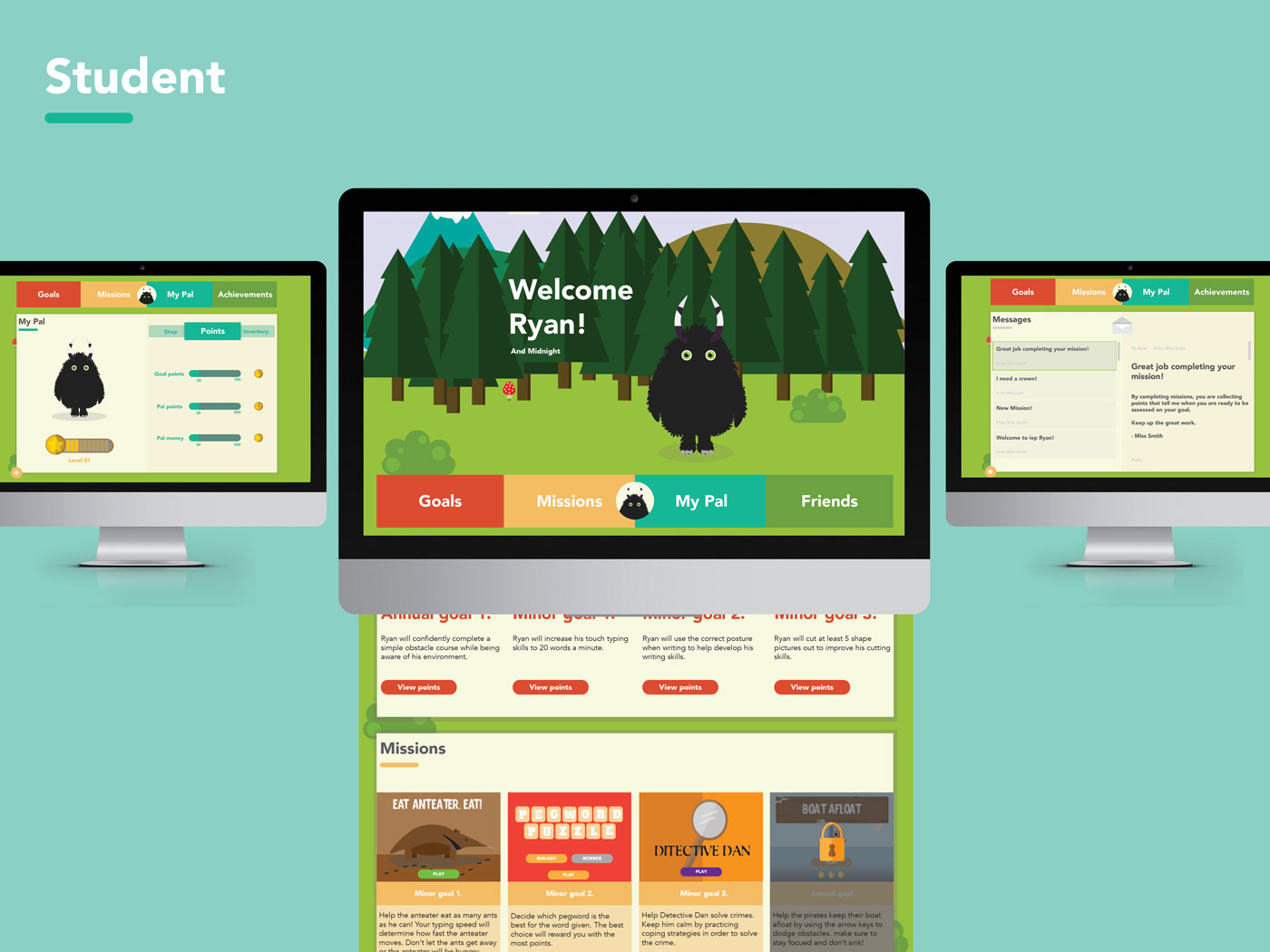 Monster characters add a playful element to learning.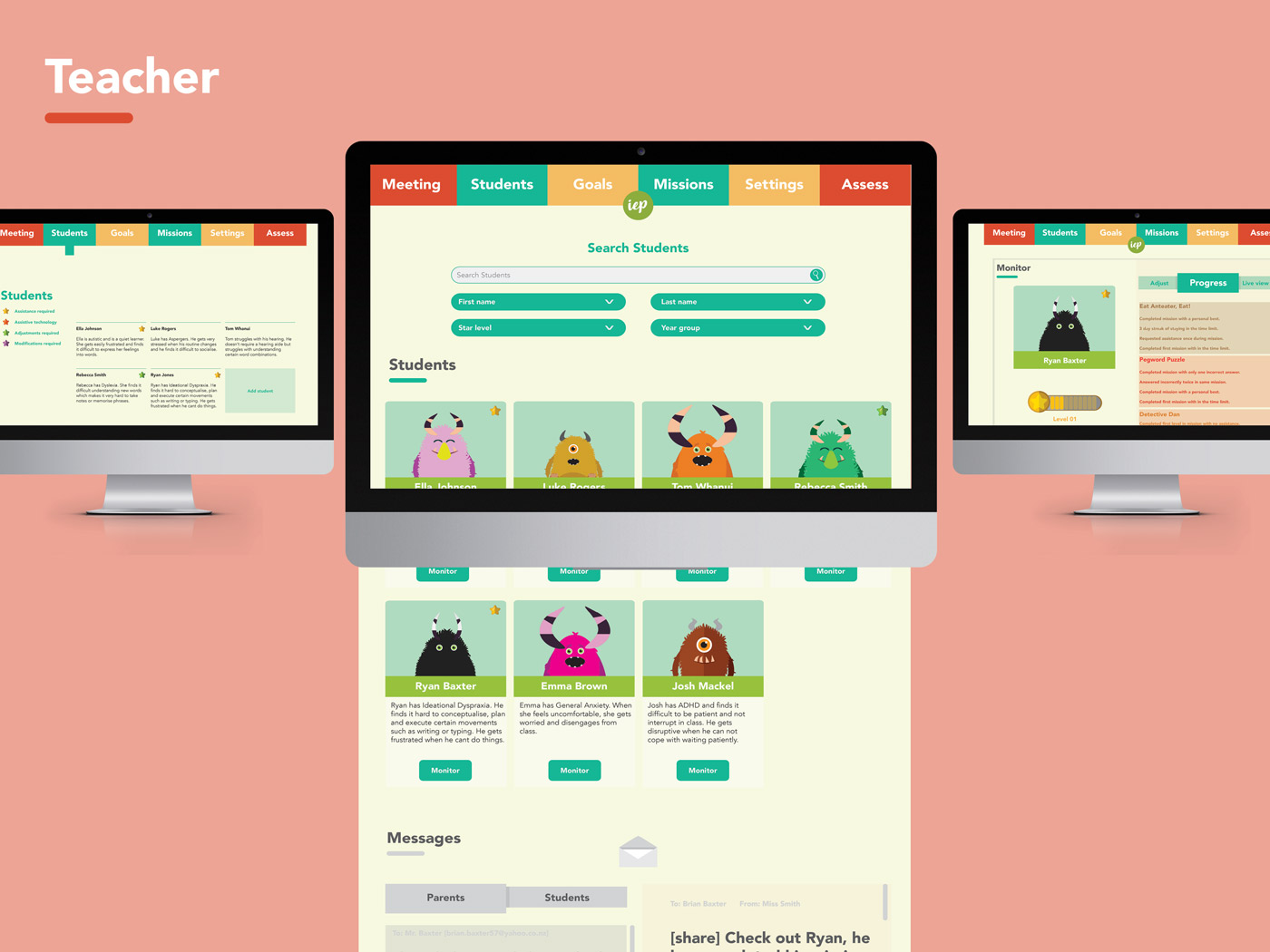 Teacher's website interface.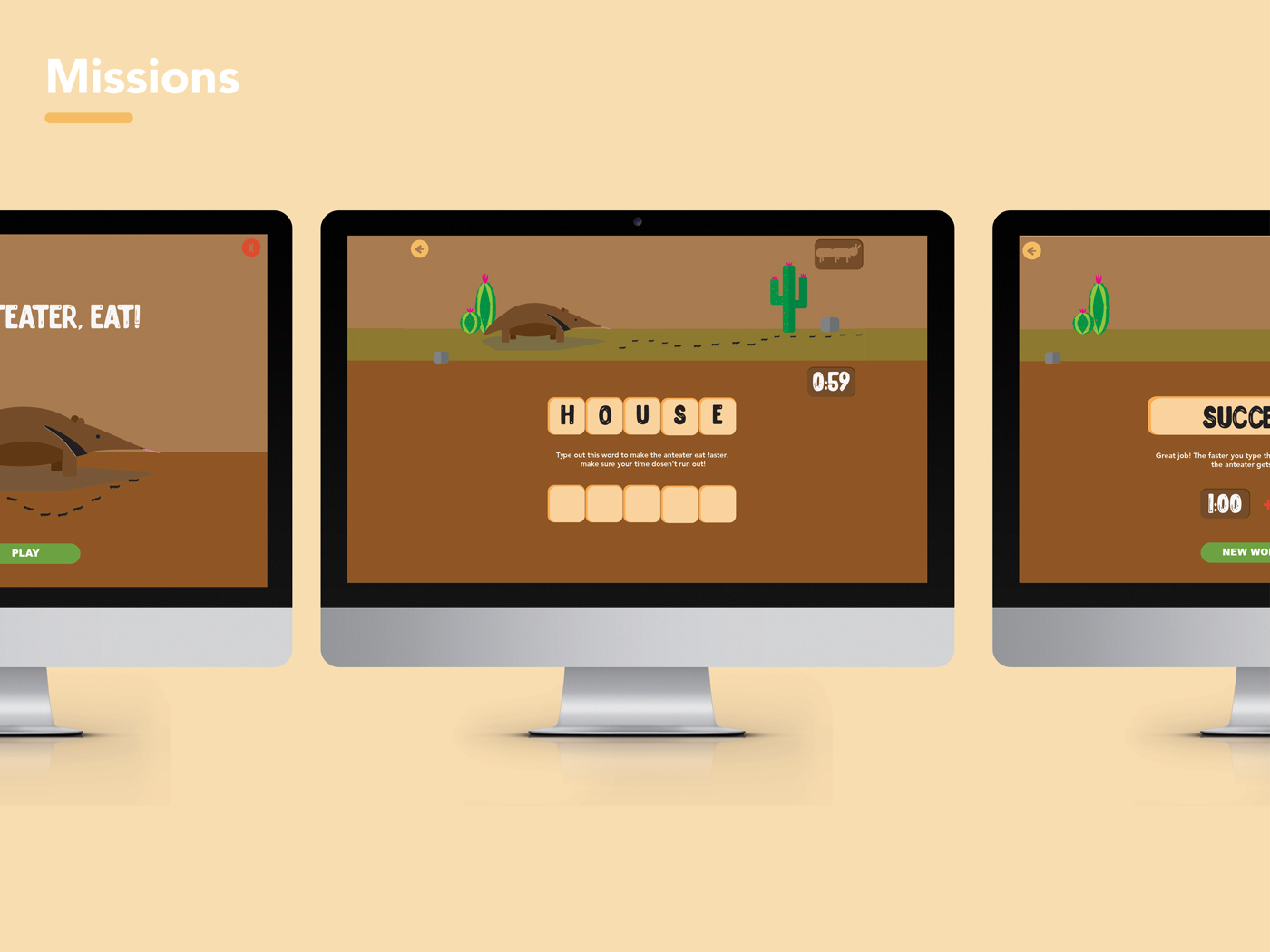 Mission's interface (Eat Anteater, Eat!)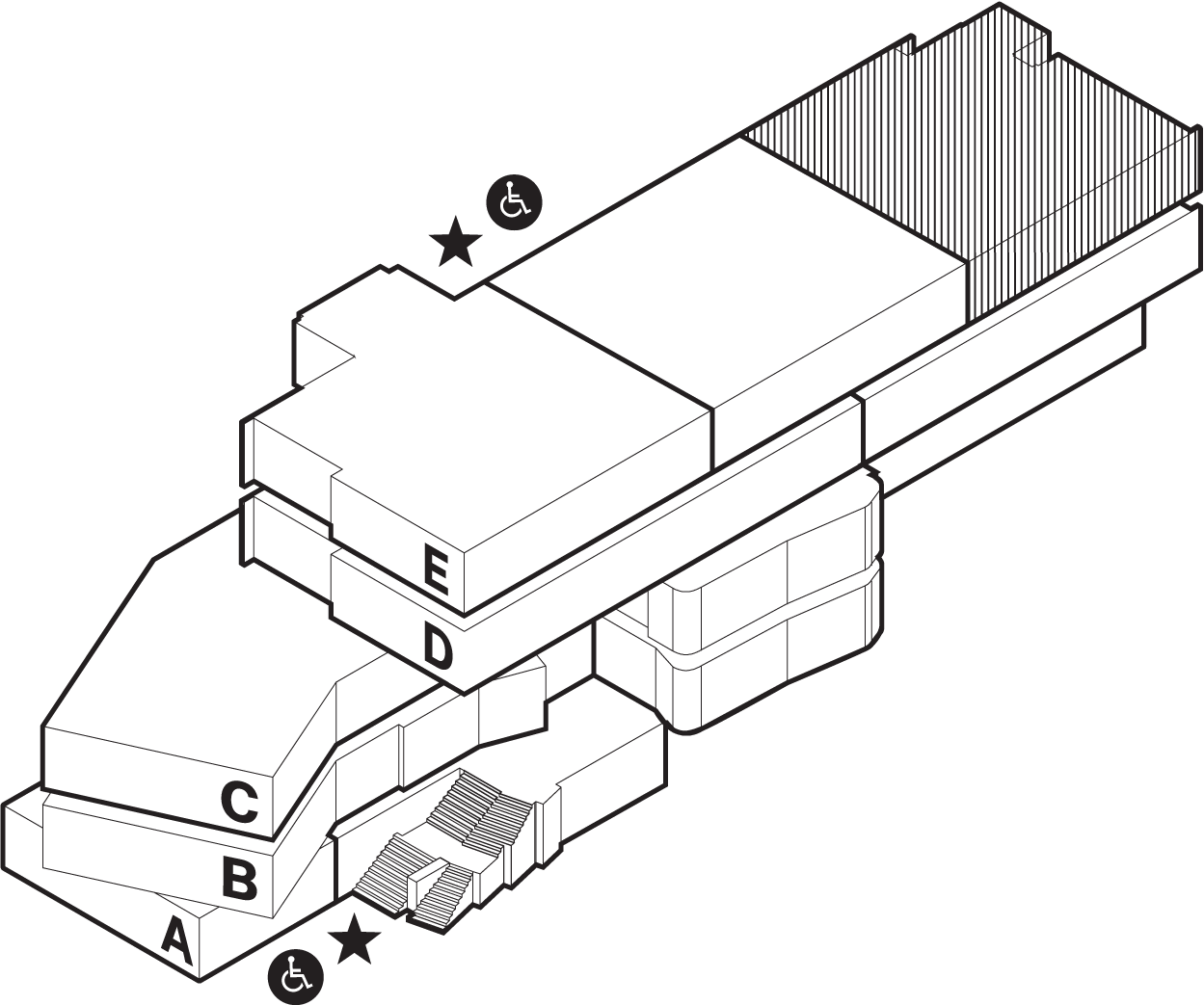 Location