Claudia Lee
30/20
30/20 proposes a behavioural change for New Zealand women who currently enjoy spending excessive time in the sun. Glorifying shade, 30/20 aims to promote sun safe behaviours and attitudes. The over arching campaign creates awareness, the umbrella product creates action, and they app creates habit.
Claudia is a vibrant creative designer with a particular interest in graphics, editorial and experience design. Currently a Capital Magazine intern, Claudia hopes to pursue a career in the magazine industry or head down the path of advertising.
Bachelor of Design (Hons)
Visual Communication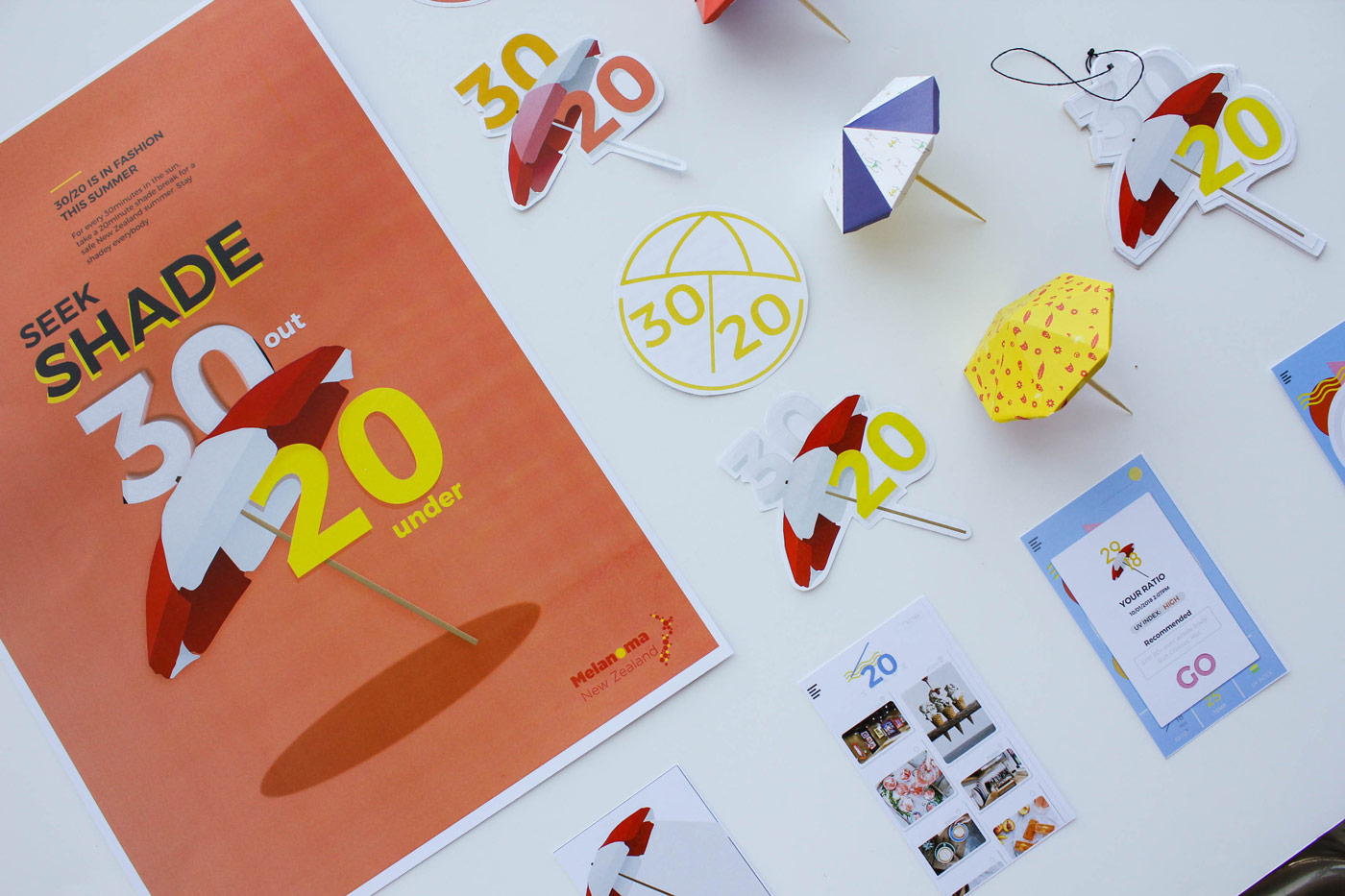 30/20 combines several touch points including an app, posters, umbrellas, stickers, cocktail umbrellas.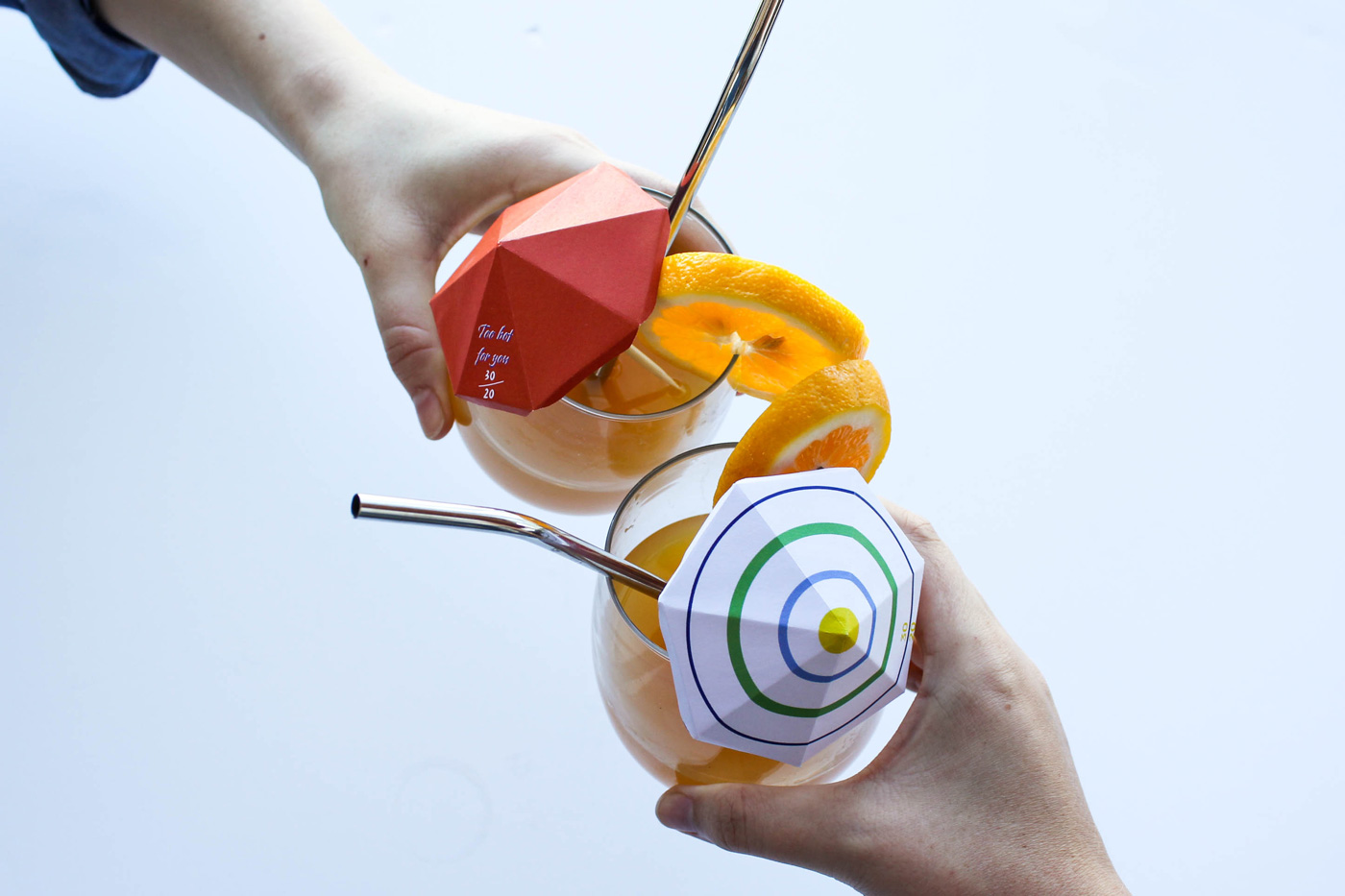 The umbrella is used as the hero within this campaign. 30/20 aims to make being in the shade fashionable with umbrellas designed by NZ designers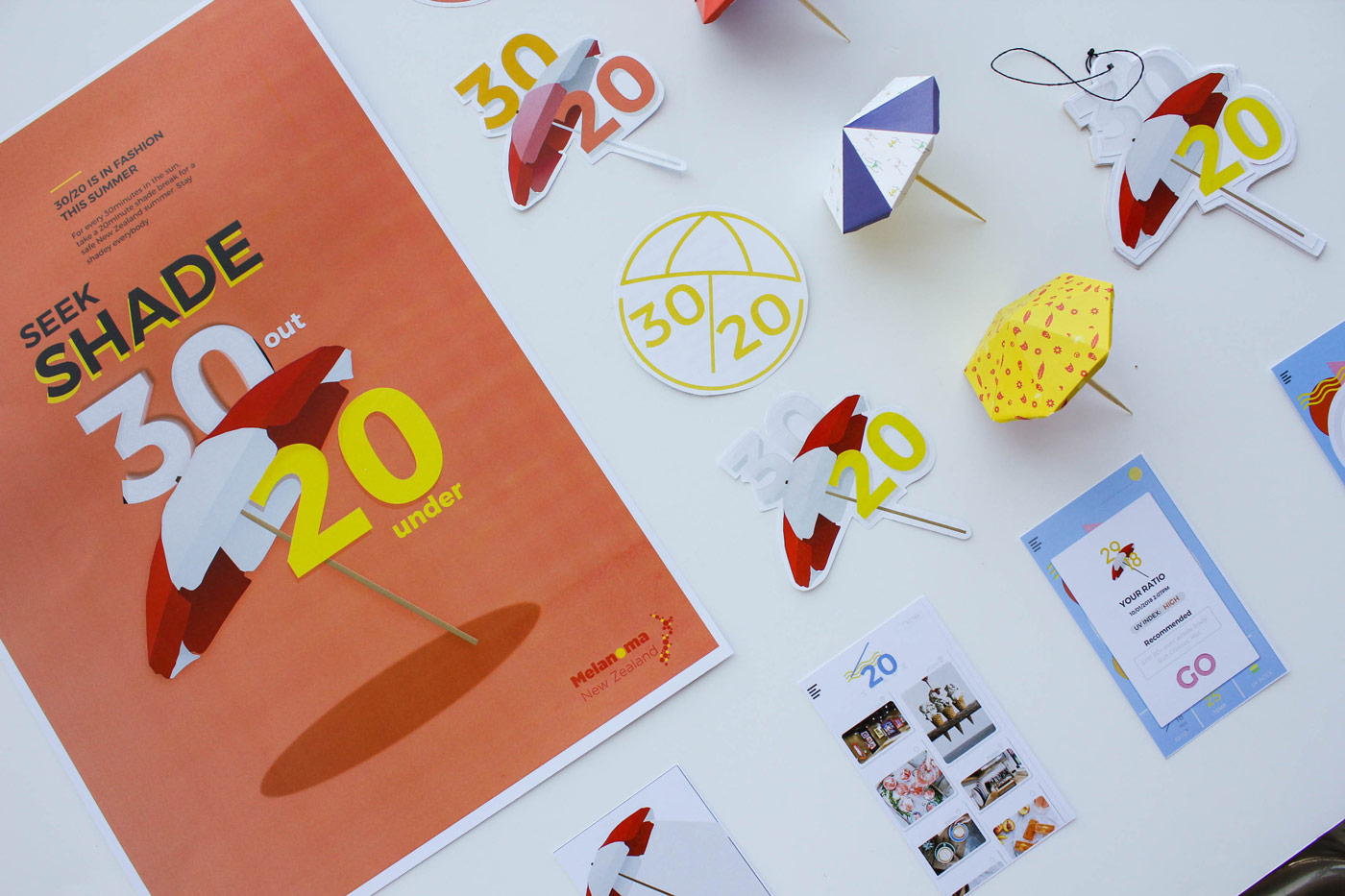 -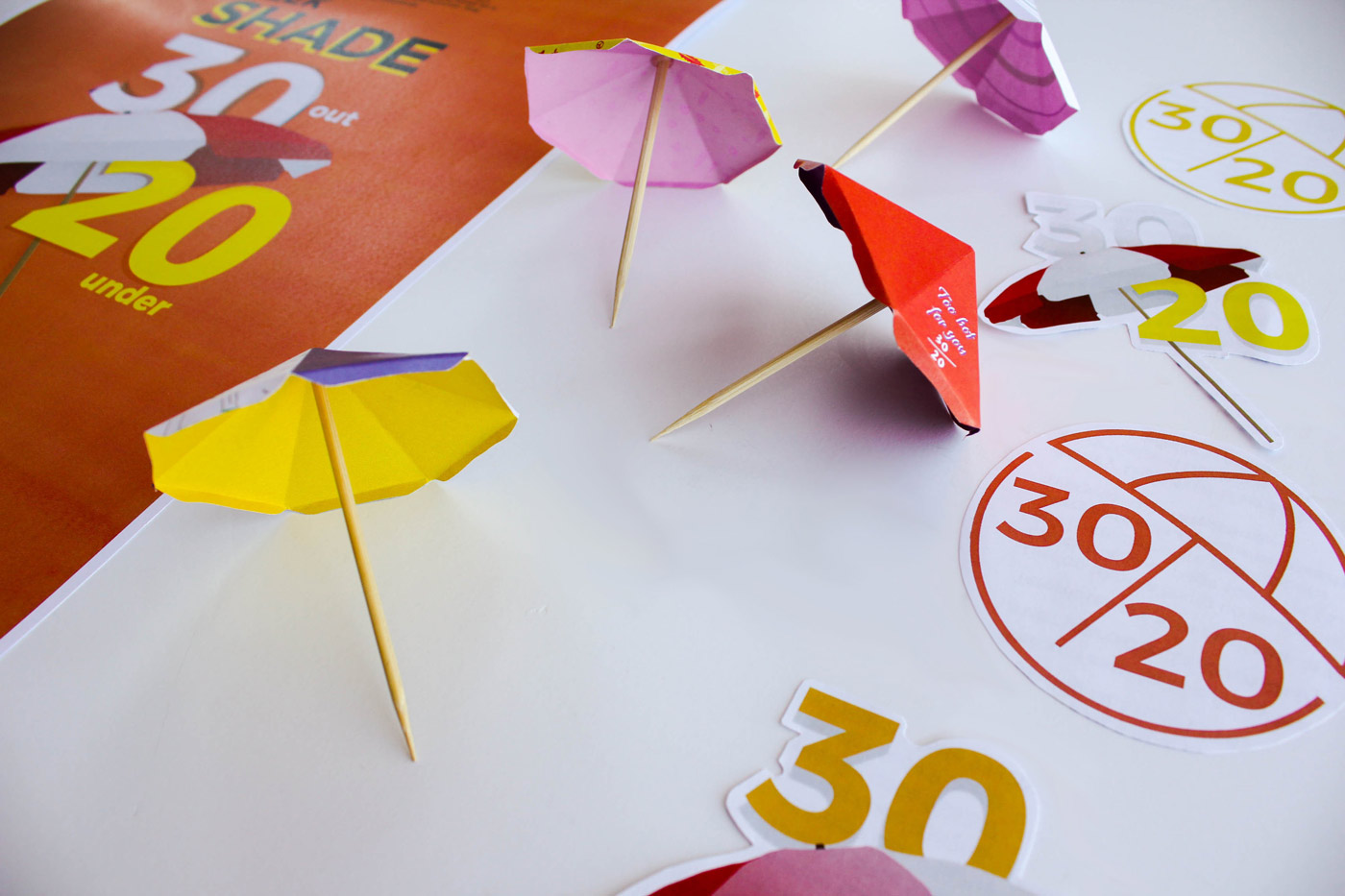 Taking shade breaks from the sun will reduce UV intensity and your sunburn risk, and means your tan will be healthier and longer-lasting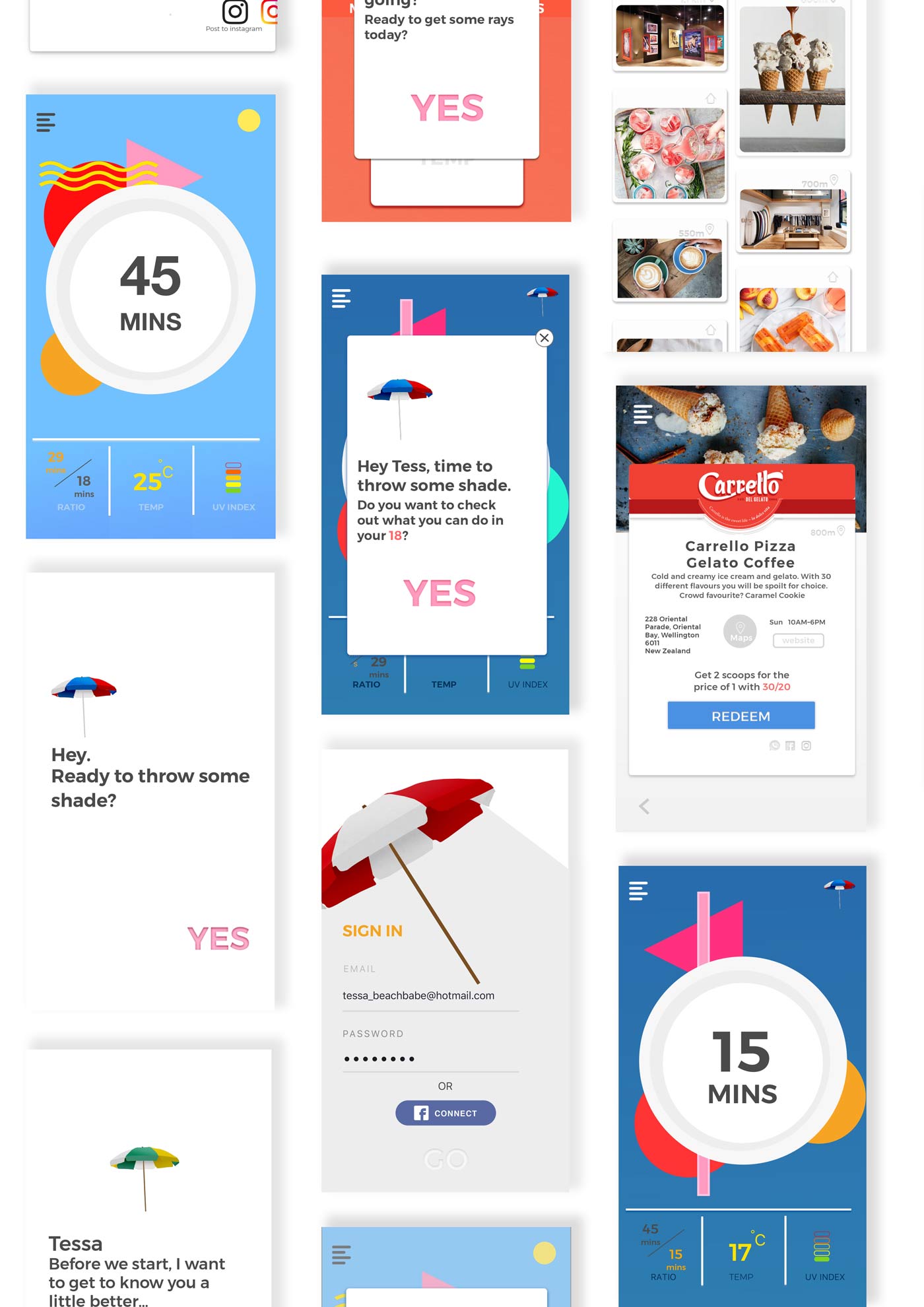 This app allows you to individualise your own sun time, to avoid over exposure and sun damage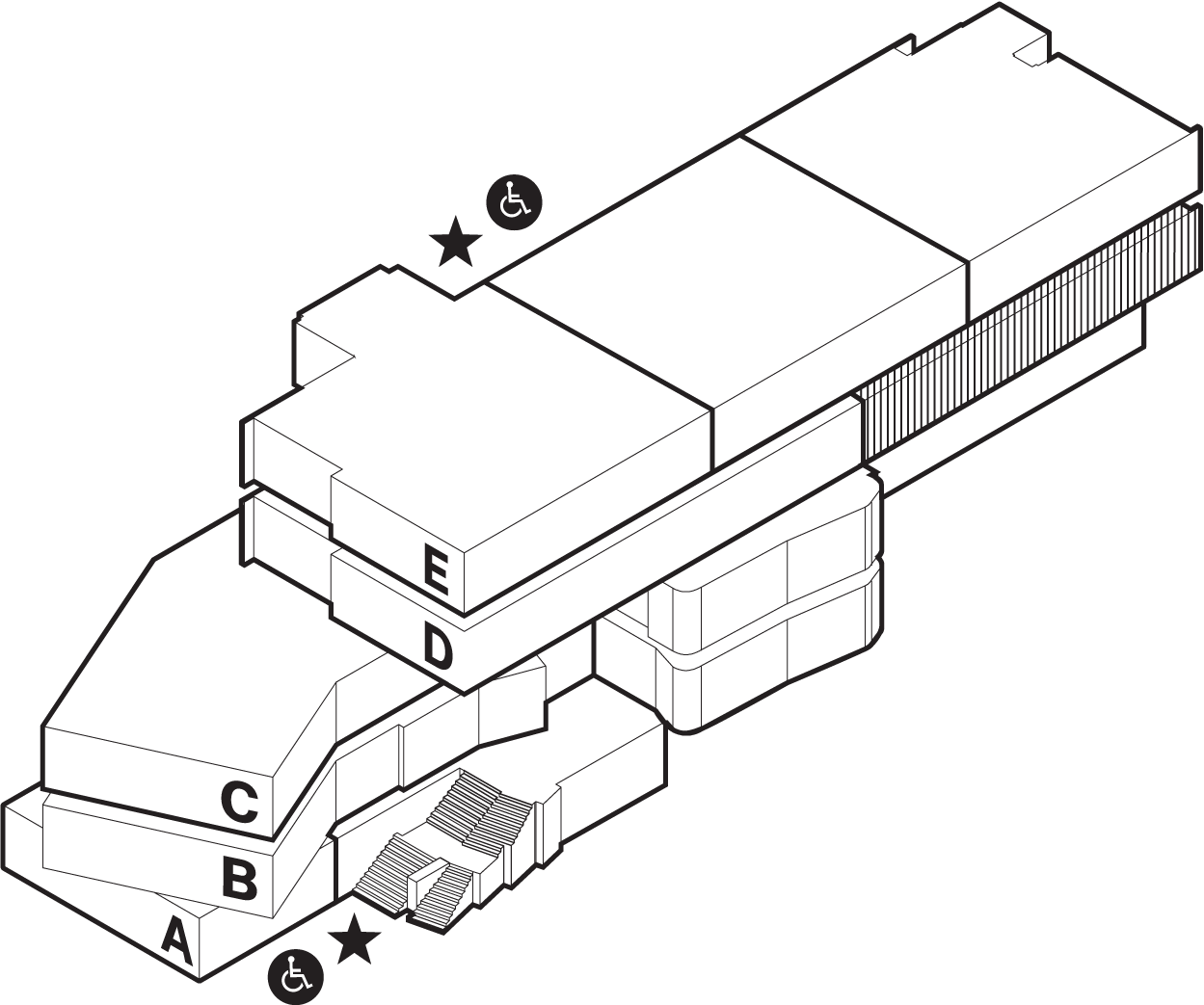 Location