Alex Brummer
How to Get a Shit Tattoo
My aim is to create a meaningful tattoo experience for potential clients and tattoo artists resulting in a positive exchange and the highest quality tattoo possible for the client. I have designed a booklet that comments on some of the miscommunications and offers insight from the tattoo industry's point of view.
I am a designer and illustrator with a passion for tattoo art. I plan to apprentice next year in Wellington. My art style is heavily focused on blackwork illustration and line work, influenced by Junji Ito and various lithographic artists.
Bachelor of Design (Hons)
Visual Communication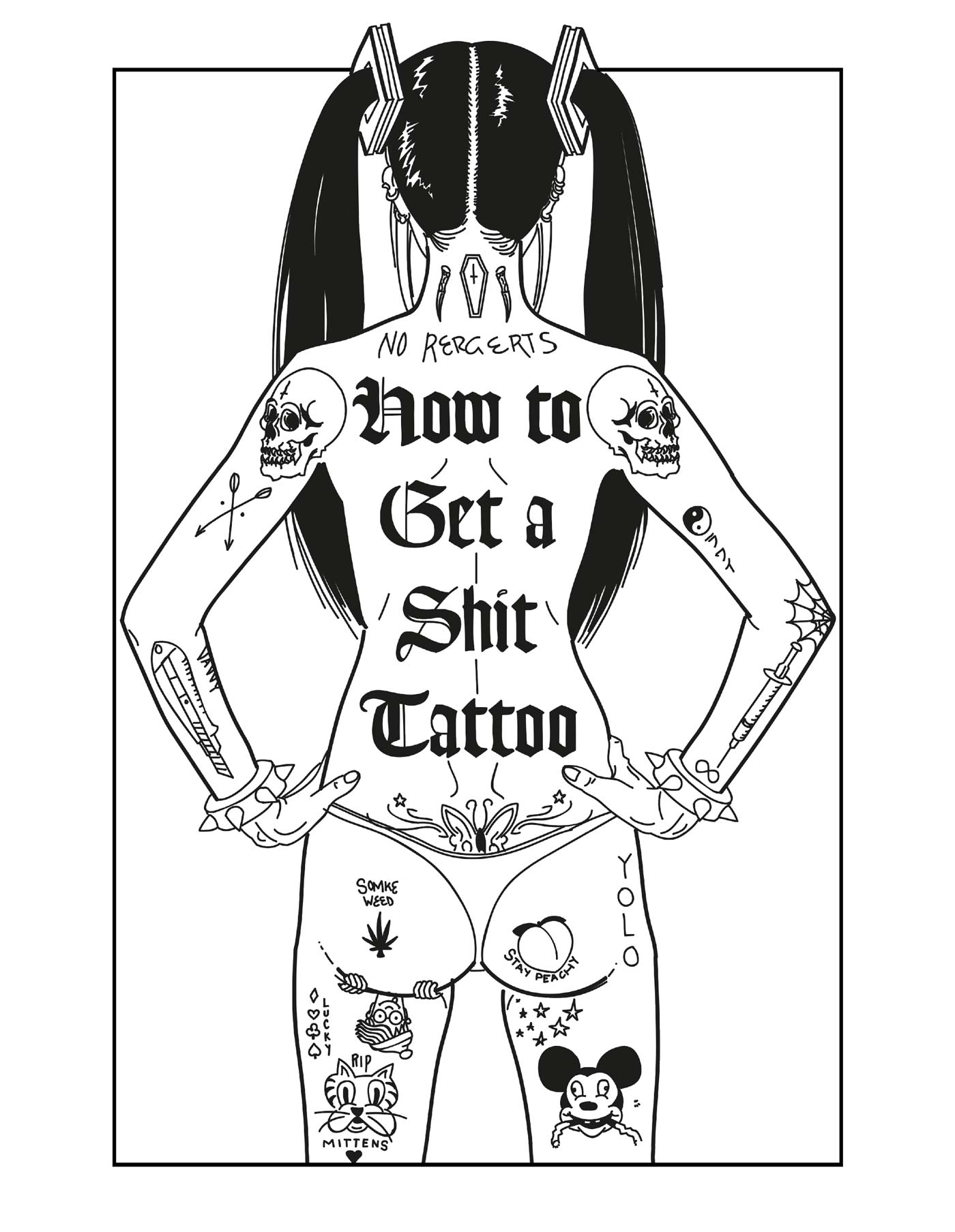 Image for cover page.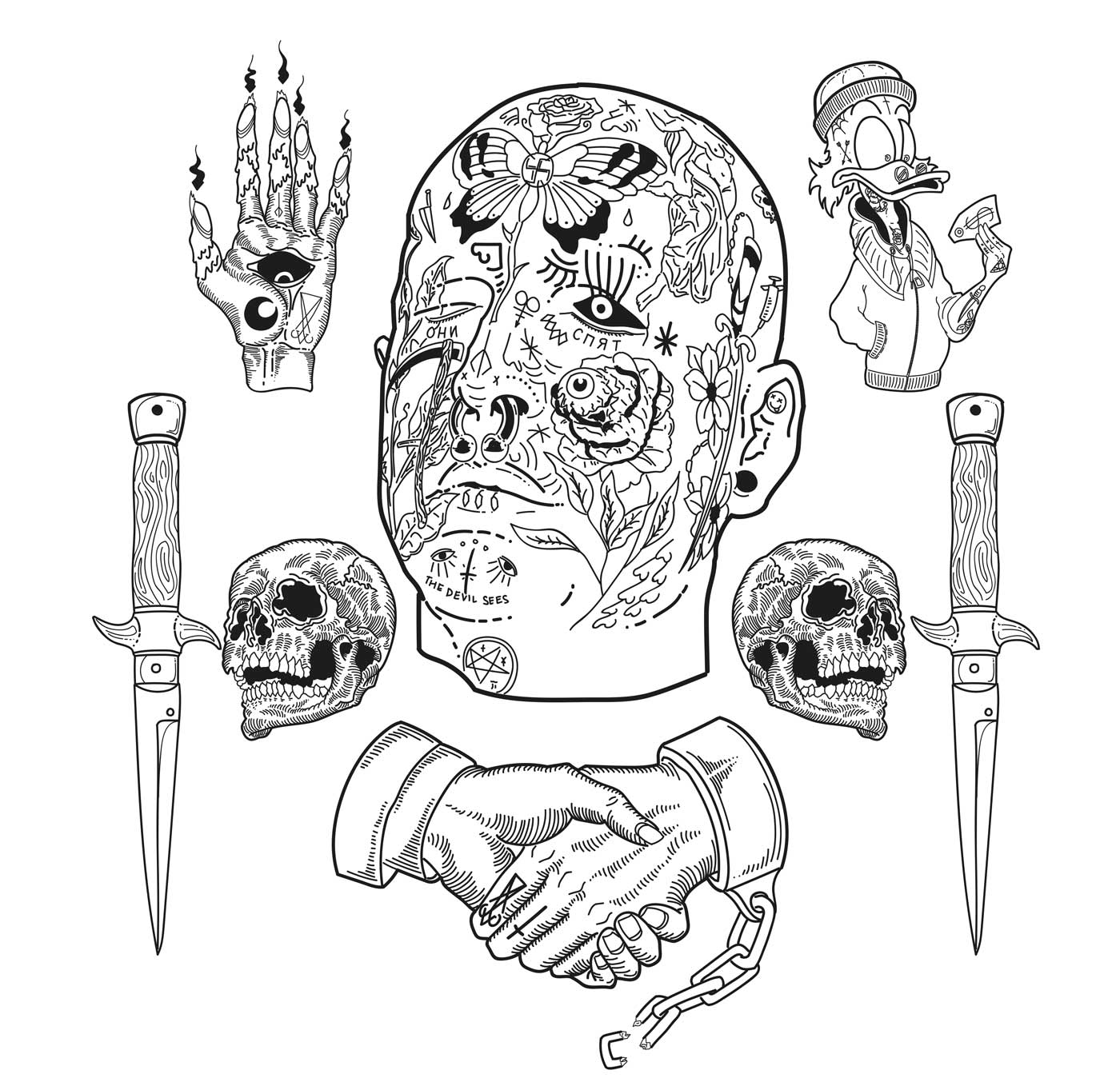 Illustrations from the booklet.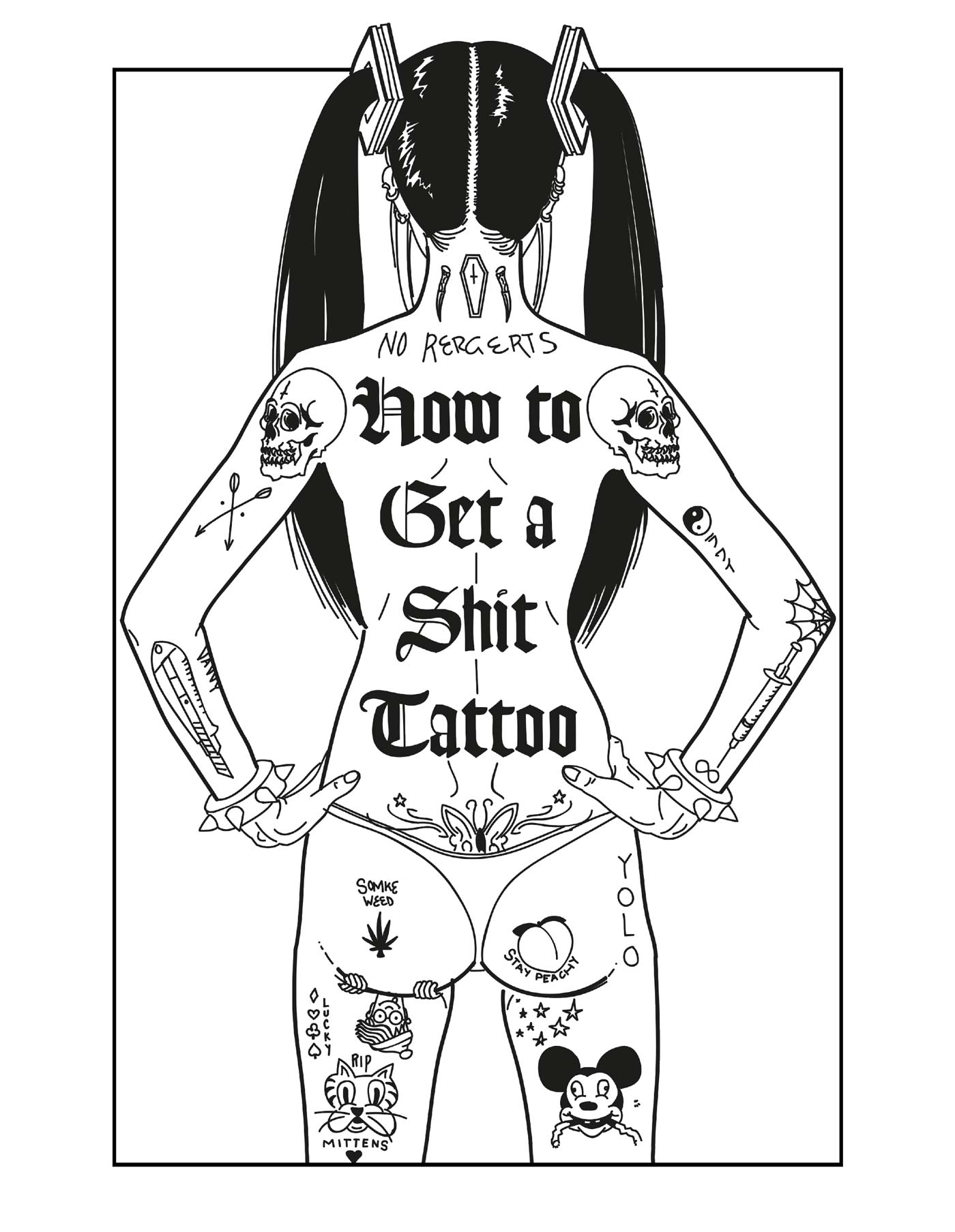 Physical, "How to get a Shit Tattoo" booklet.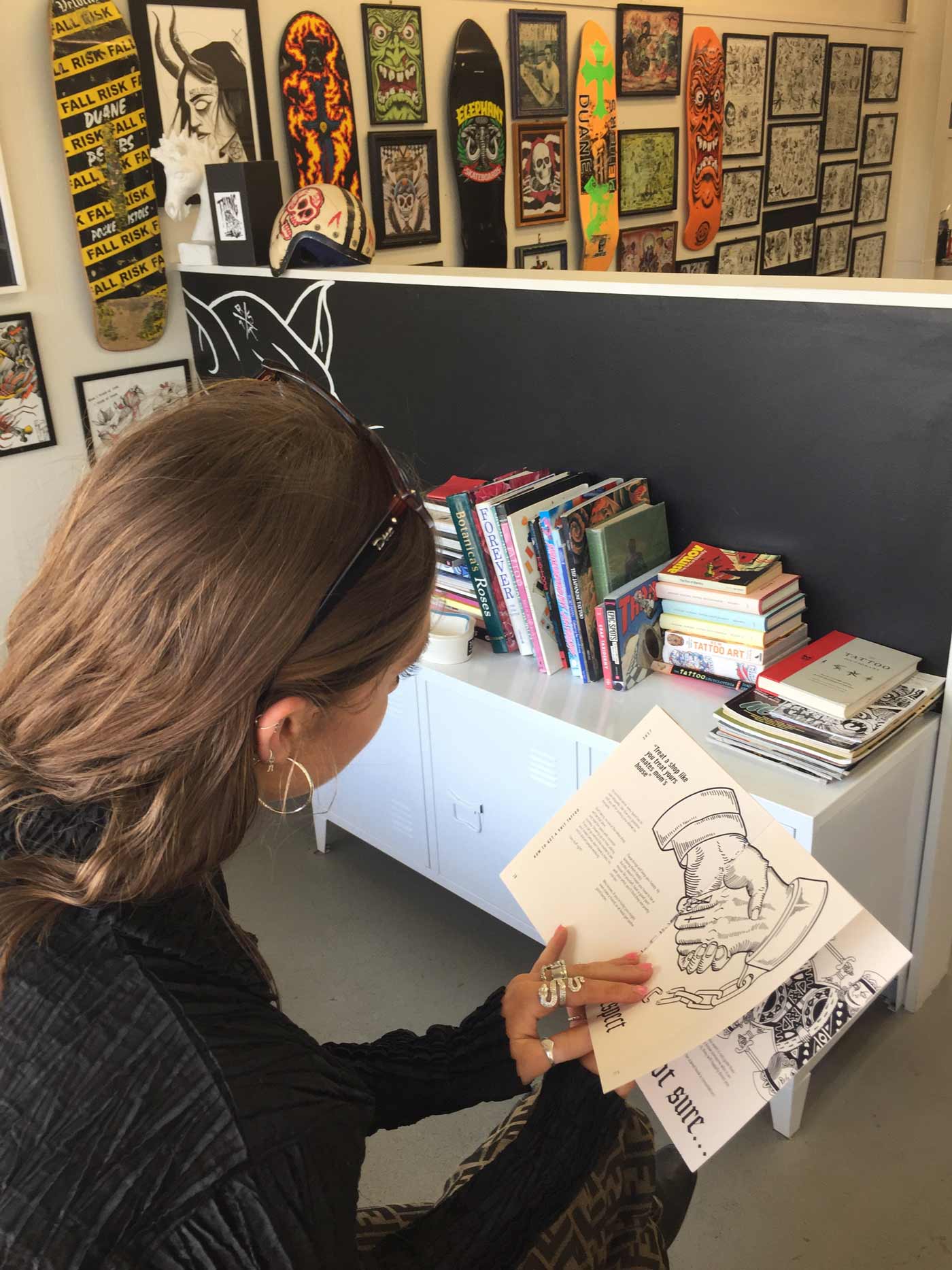 Booklet in context.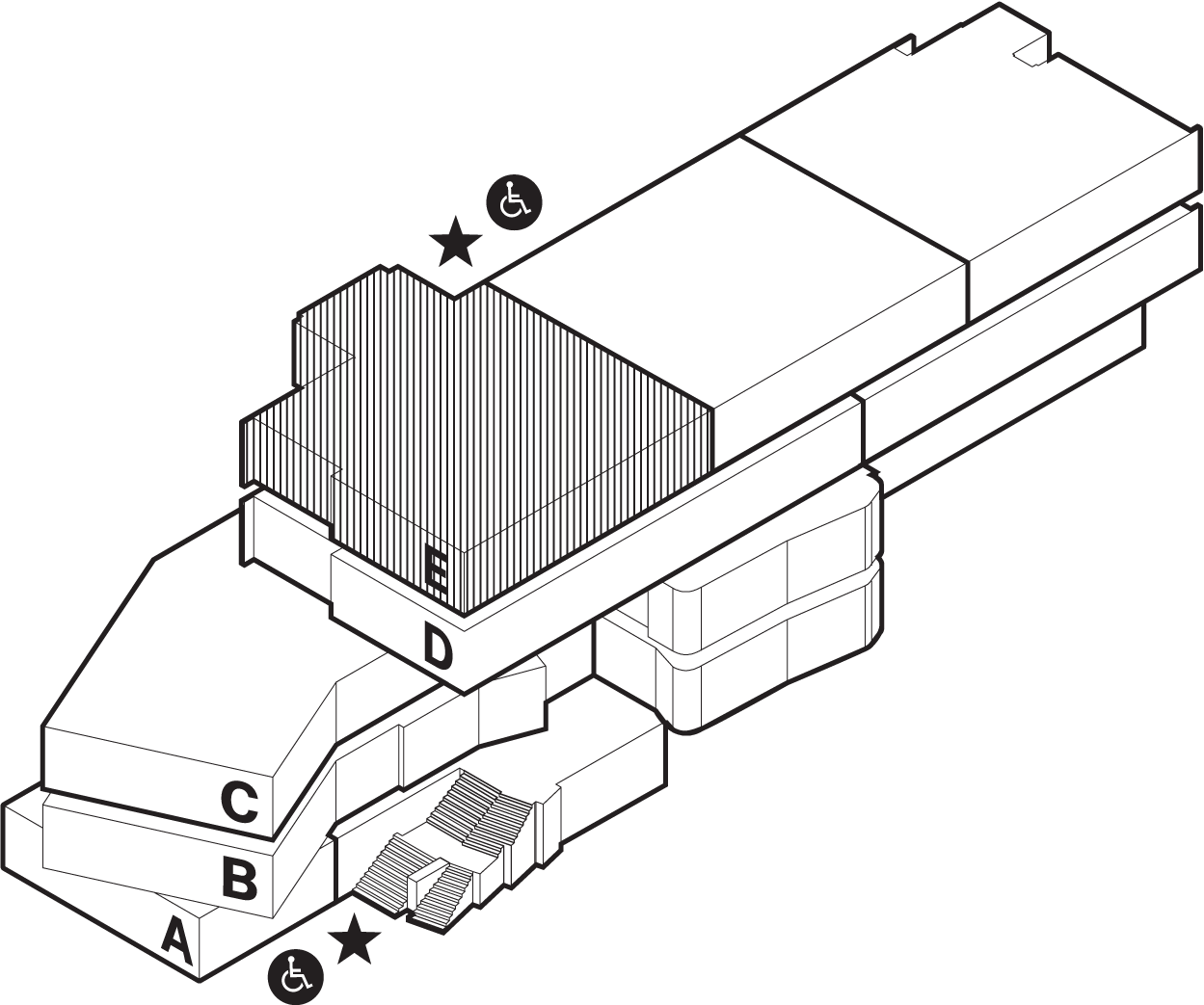 Location