Caroline Caldwell
Hair and Hound
Hair and Hound is a research-led luxury dog lifestyle brand that aims to bring humans and canines together. Inspired by historical Coast Salish weaving and associated aesthetic, the collection utilises the use of dog hair that has shredded through grooming, to offer a service for dog lovers. Their pets hair is hand spun and woven into a contemporary bed for the dog. The collection also features fashionable and practical products for dog owners.

I have a strong passion for designing interior product applications. I combine different skills from textiles, photography and printmaking, specialising in both weave and printing techniques such as woodblock and screen printing. My honours project has stemmed from a love of working alongside dogs.
Bachelor of Design (Hons)
Textiles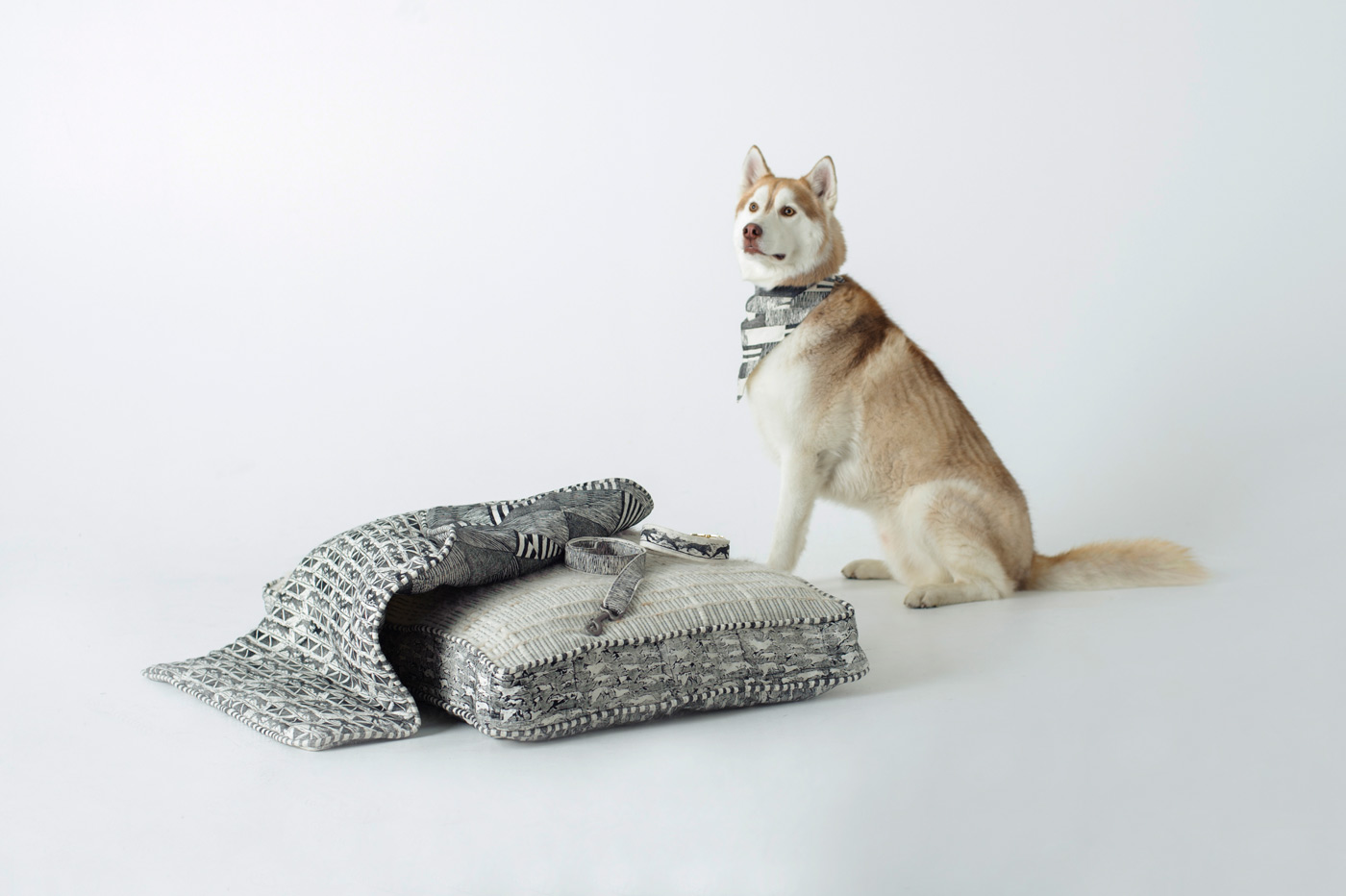 Hair and Hound collection. Featuring woven Siberian Husky hair and wool bed and woodblock printed designs.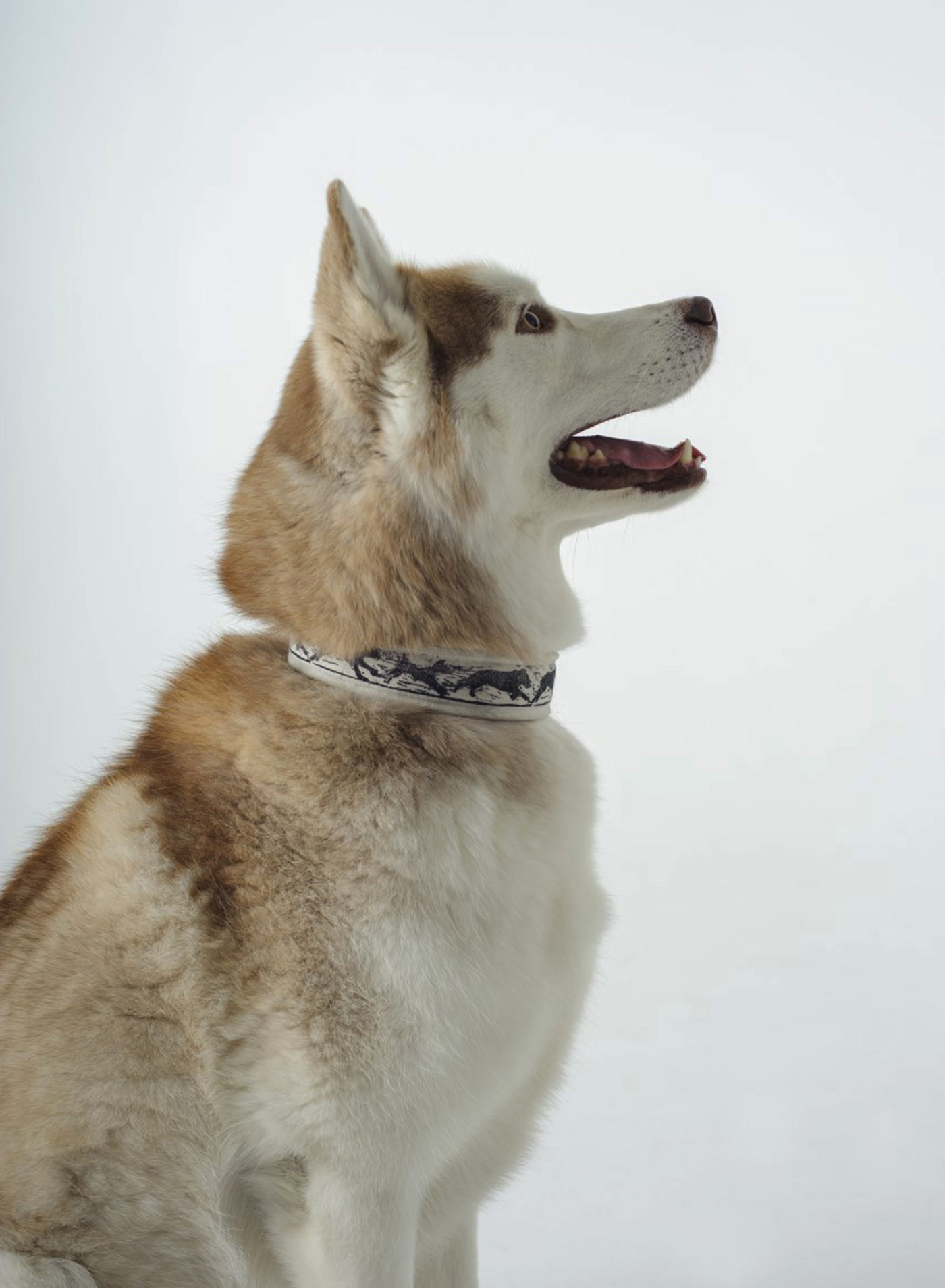 Woodblock printed collar.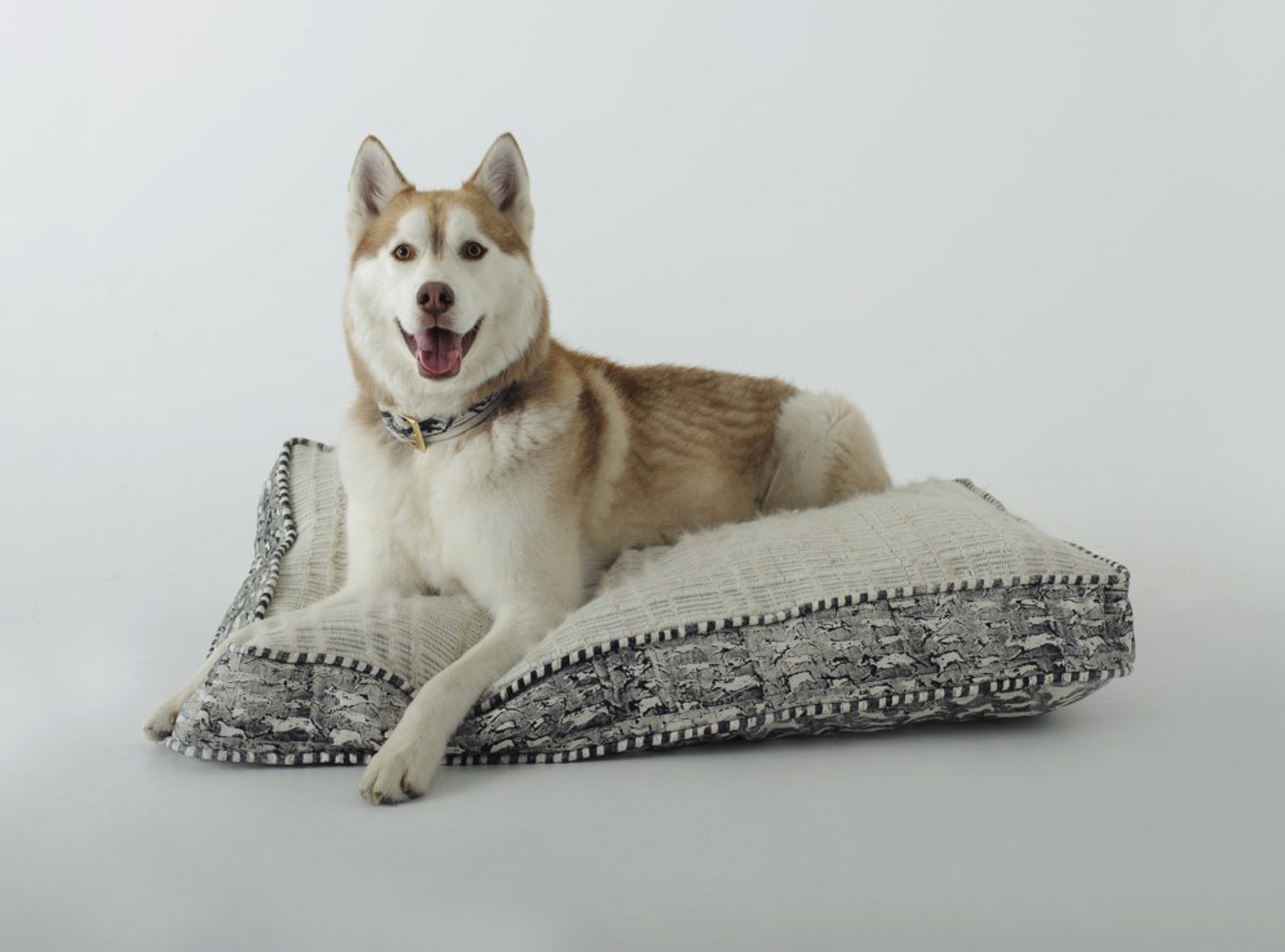 Dog bed made from woven Siberian Husky hair and wool top and woodblock printed sides, bottom and piping.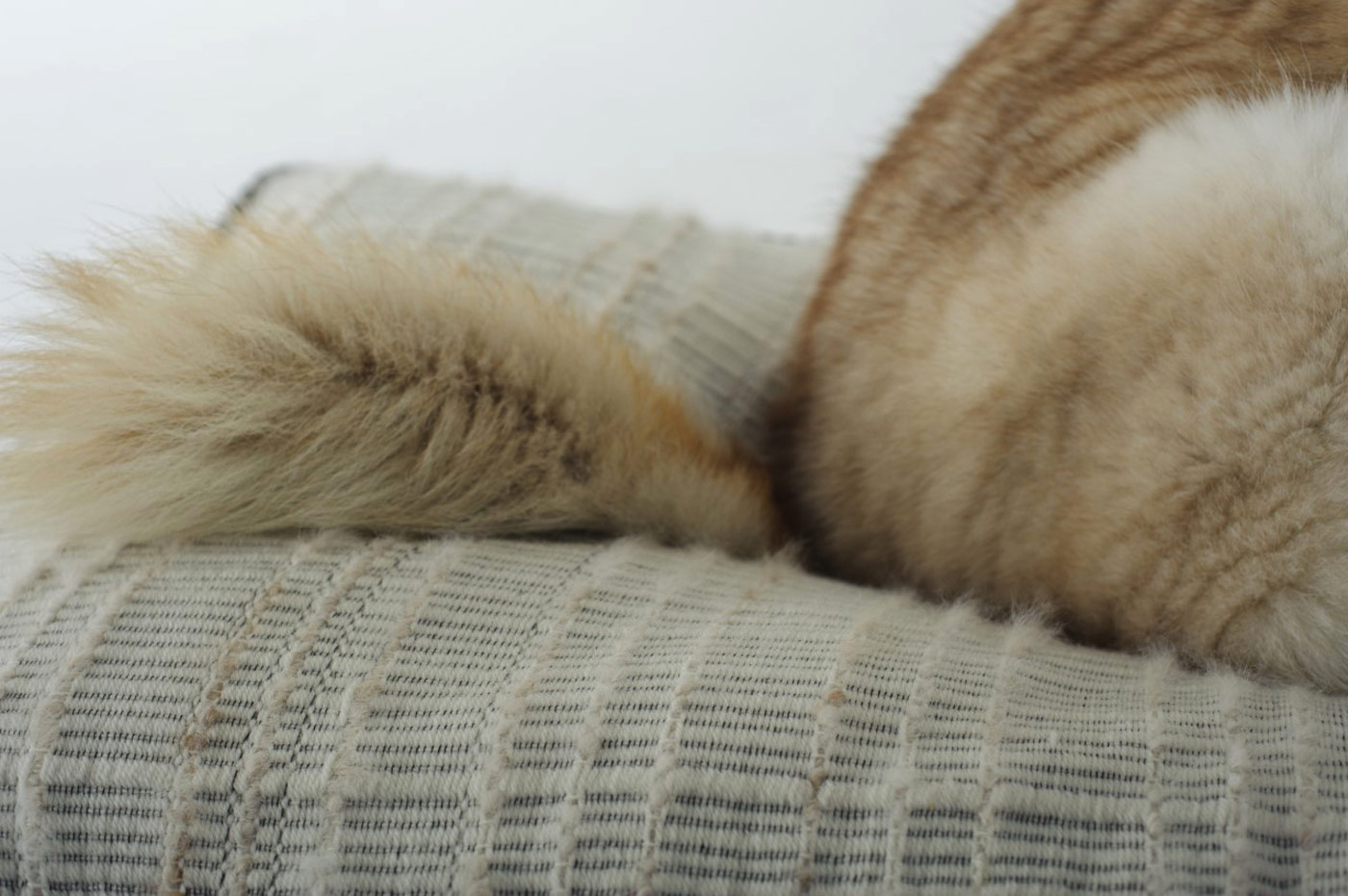 Close up shot showing the connection between the dog's hair on the body and in the bed.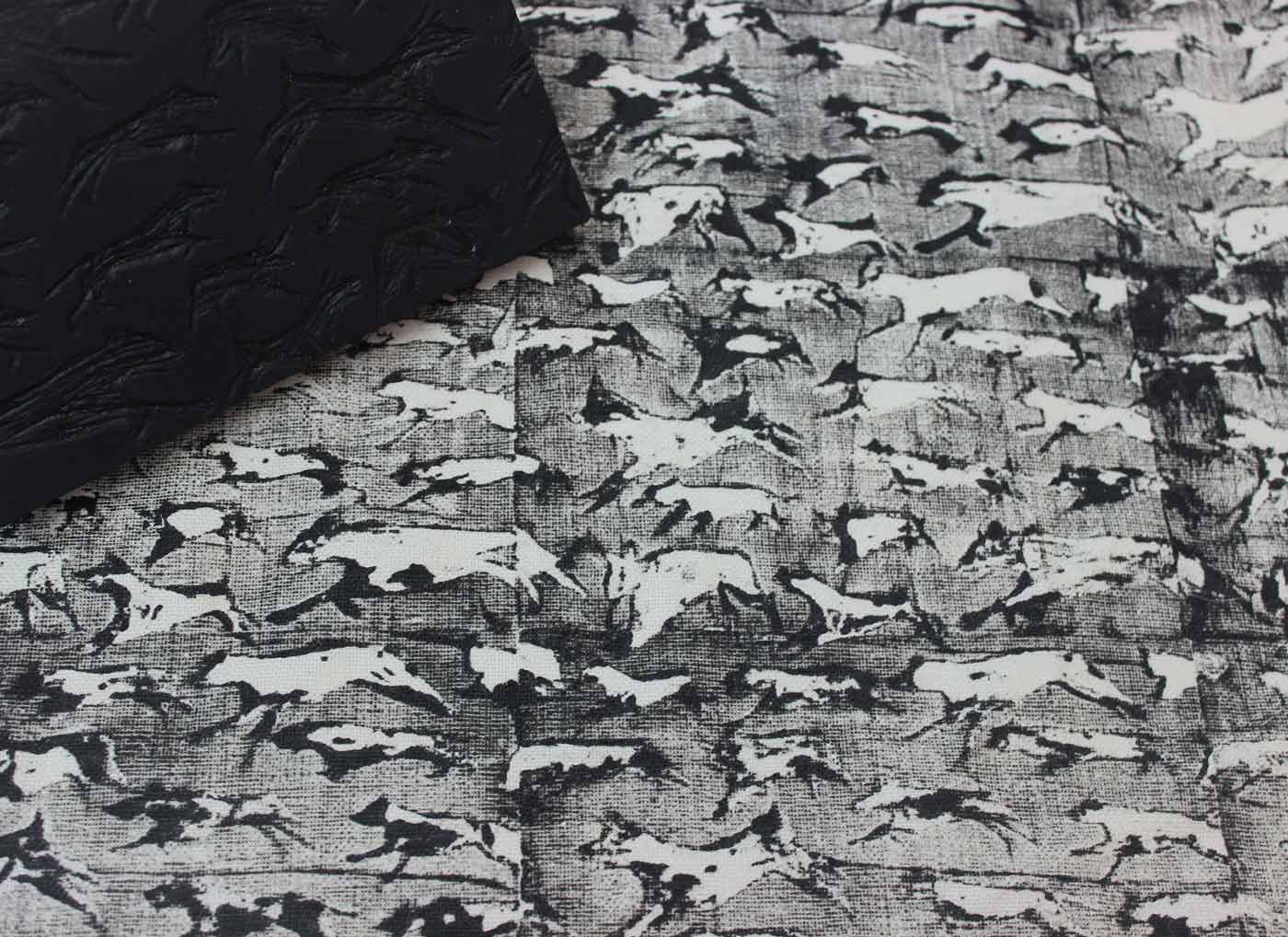 Close up shot of woodblock and print on bed.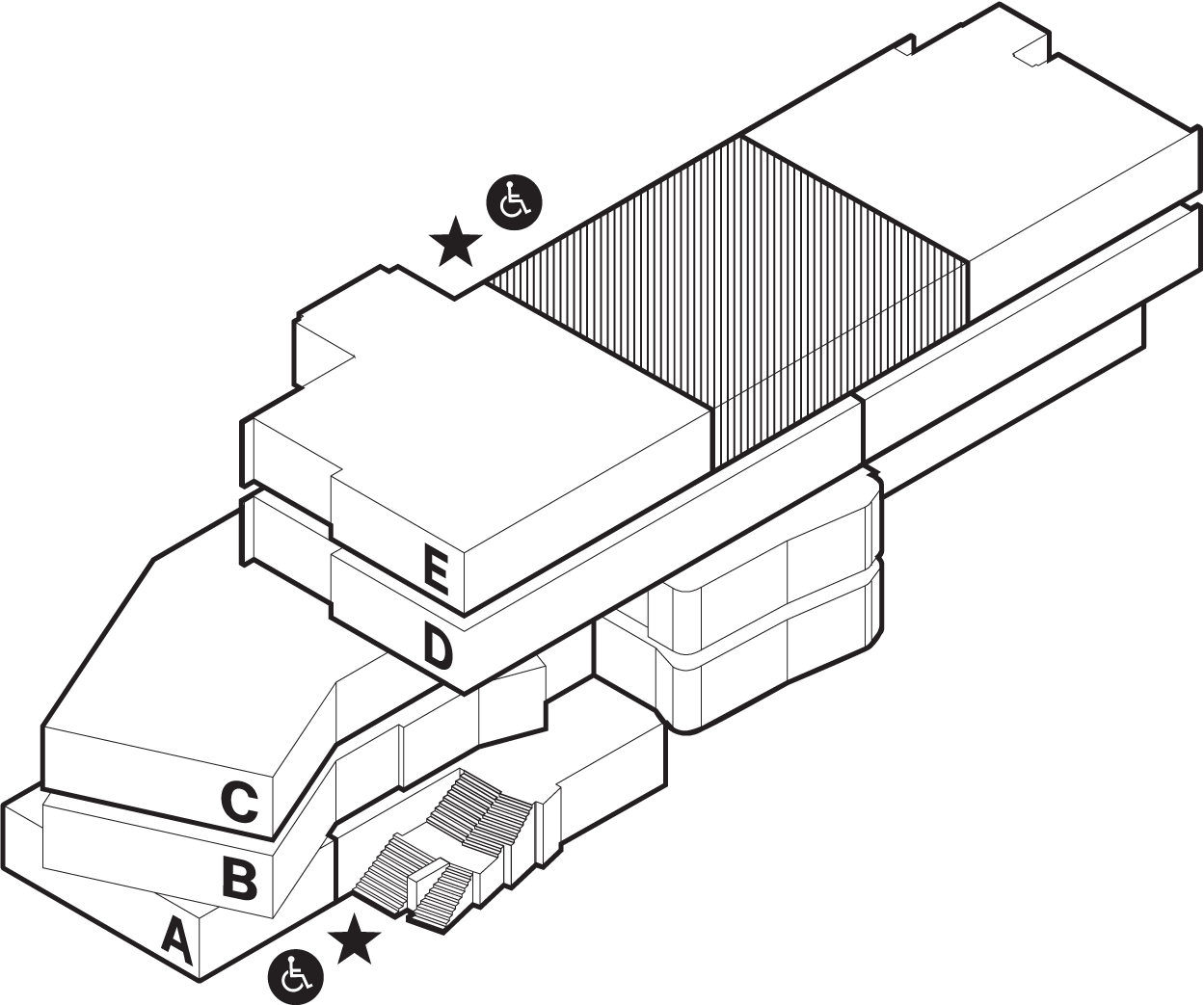 Location