Ashley Oswin
Kinesis
Personalisation of objects can create emotional connections between consumers and things, preventing premature disposal of objects. There's considerable research linking music and movement of the body to identity and emotions. I have created a digital interface that uses imagery of people dancing to music they love to generate textiles. By doing this I hope to create textiles that have personal and emotional meaning to the consumer.
I'm a Textile Designer with a love for meaning, critical design theory, technical innovation and repeat patterns. I'm interested in behavioural approaches to sustainable design and am interested in exploring how digital interfaces and technical innovations can make bespoke design more accessible.
Bachelor of Design (Hons)
Textiles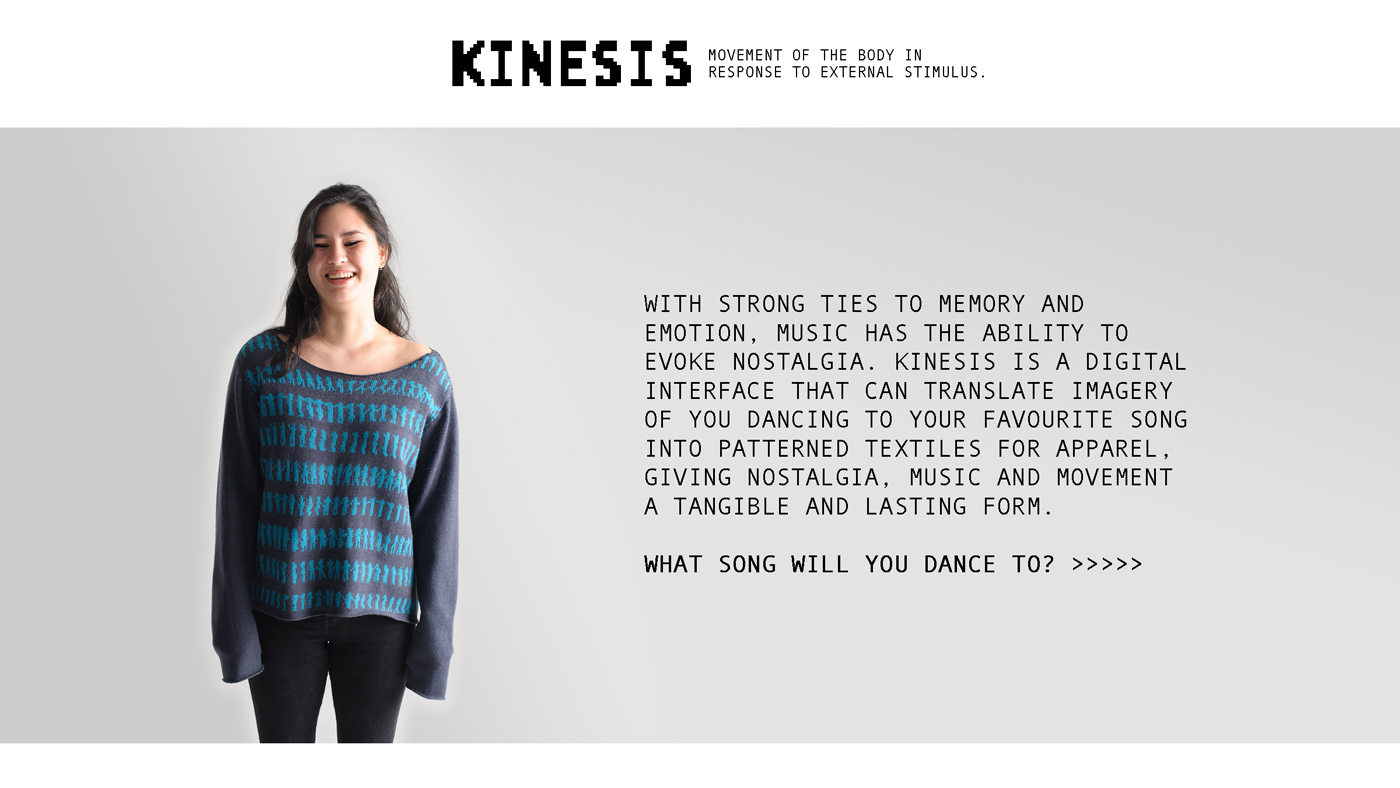 Home page of personalisation website.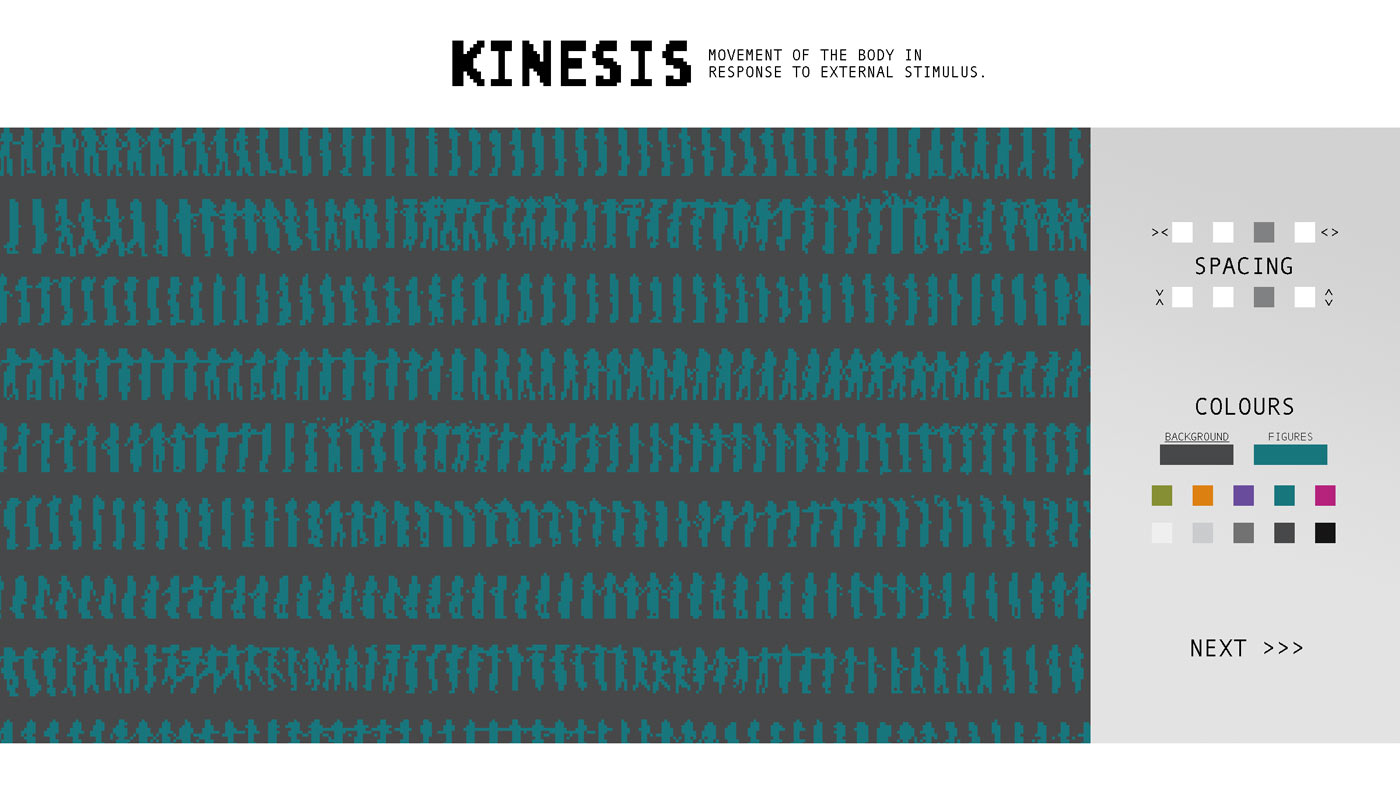 Customisation panel on website.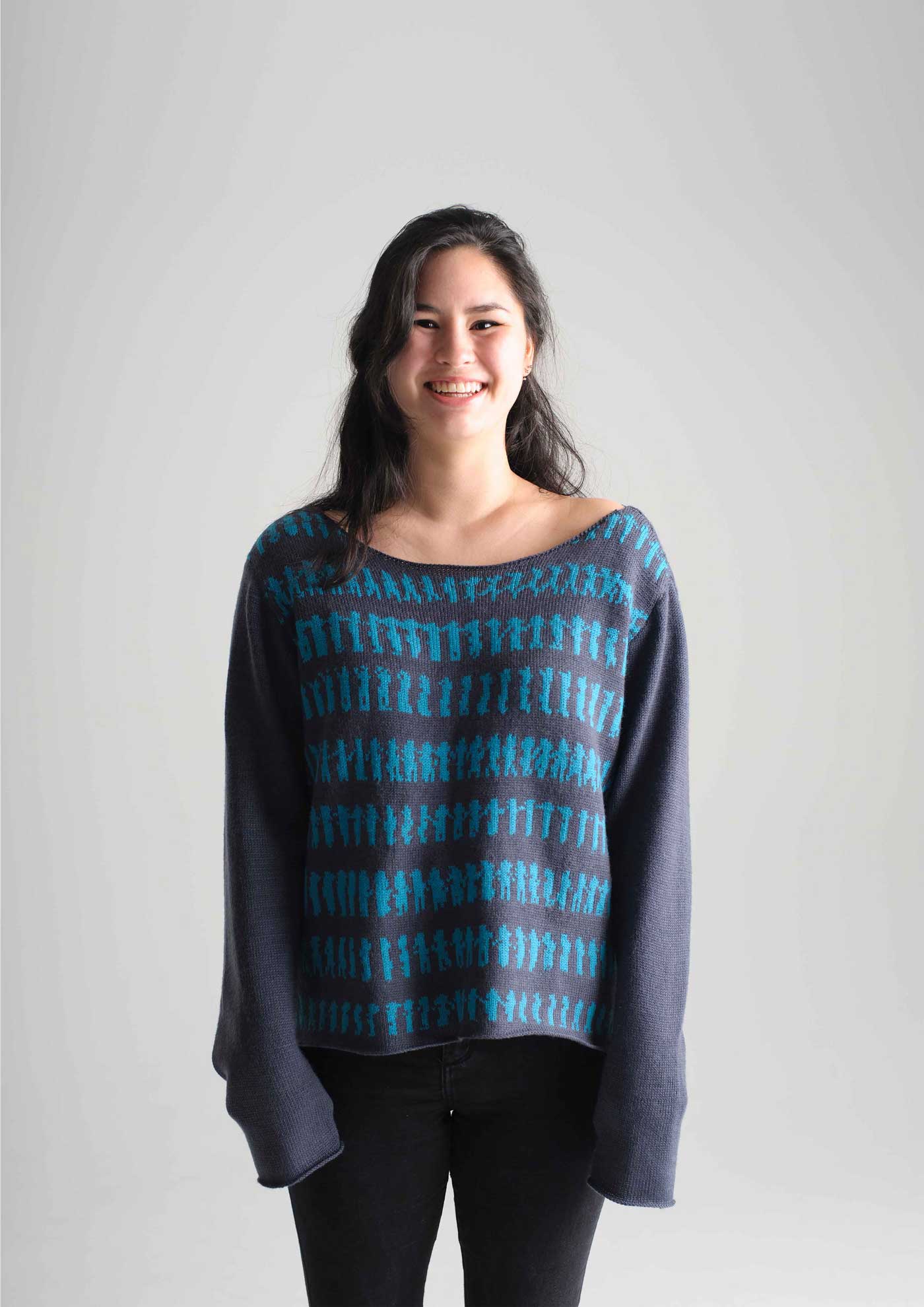 Karen with her personalised knit jumper, designed with a digital interface using footage of her dancing to Just Getting Started - High School Musical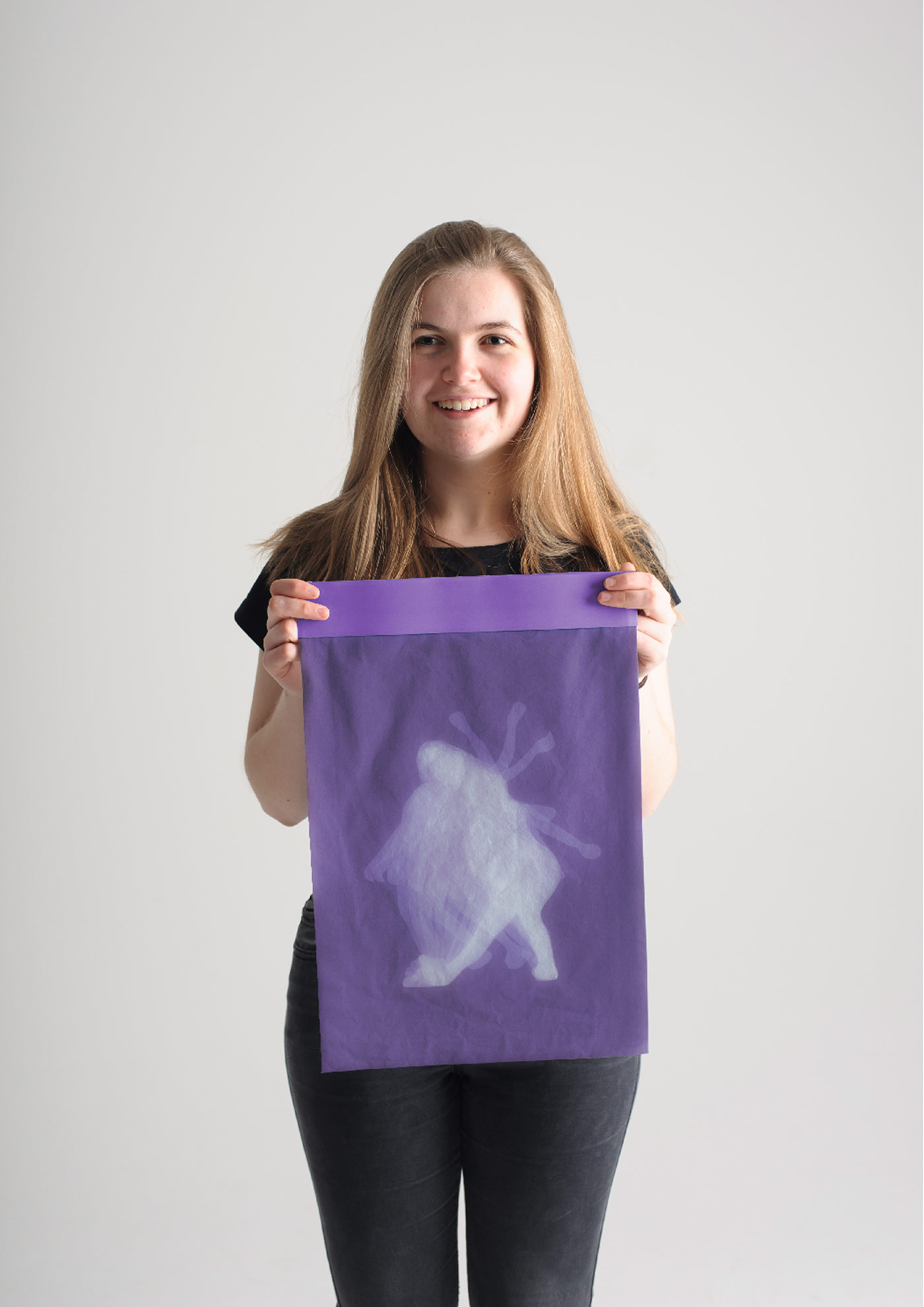 Emily with her personalised digital print, designed with a digital interface using footage of her dancing to To Build a Home - The Cinematic Orchestra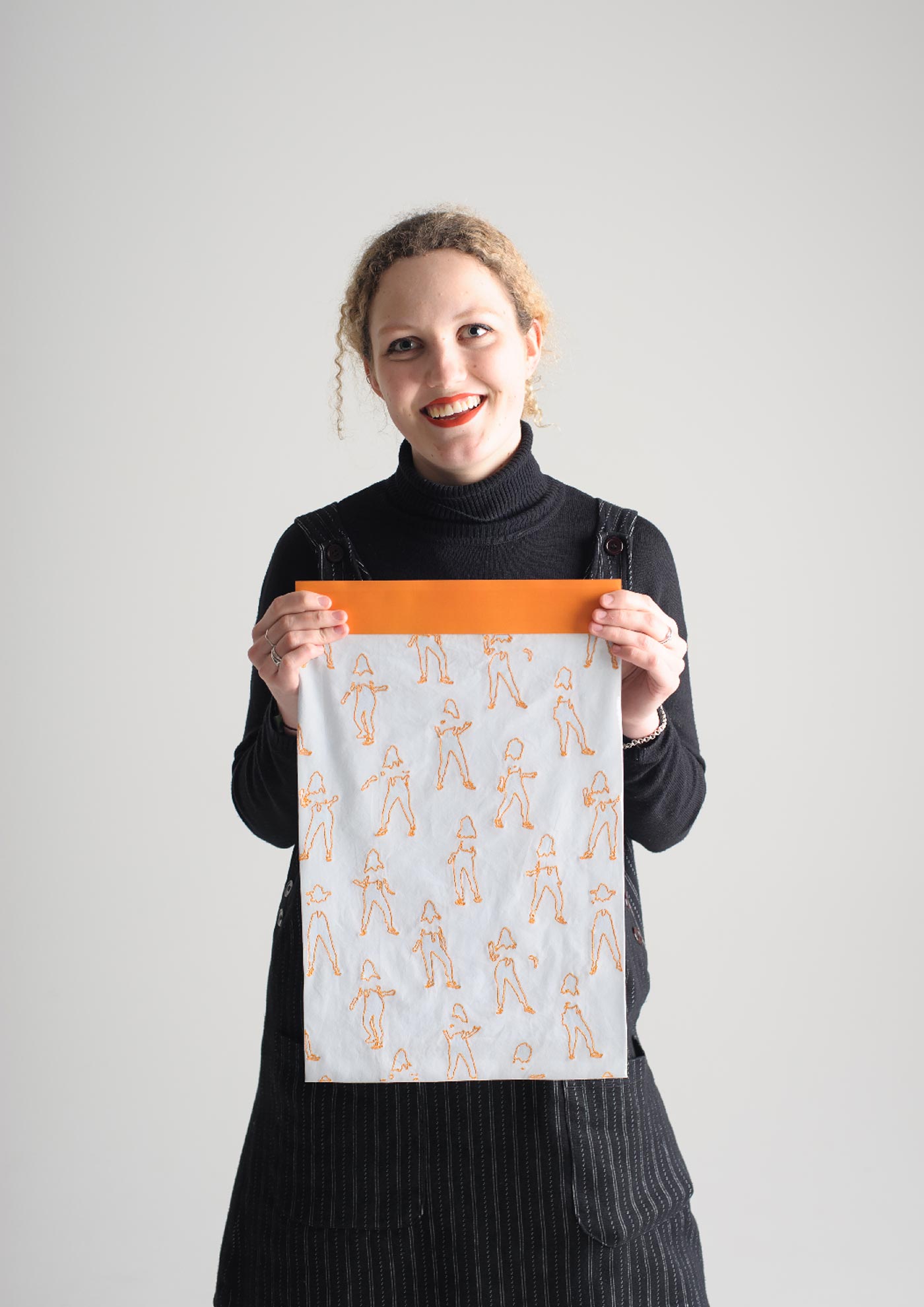 Taania with her personalised digital embroidery, designed with a digital interface using footage of her dancing to Foundations - Kate Nash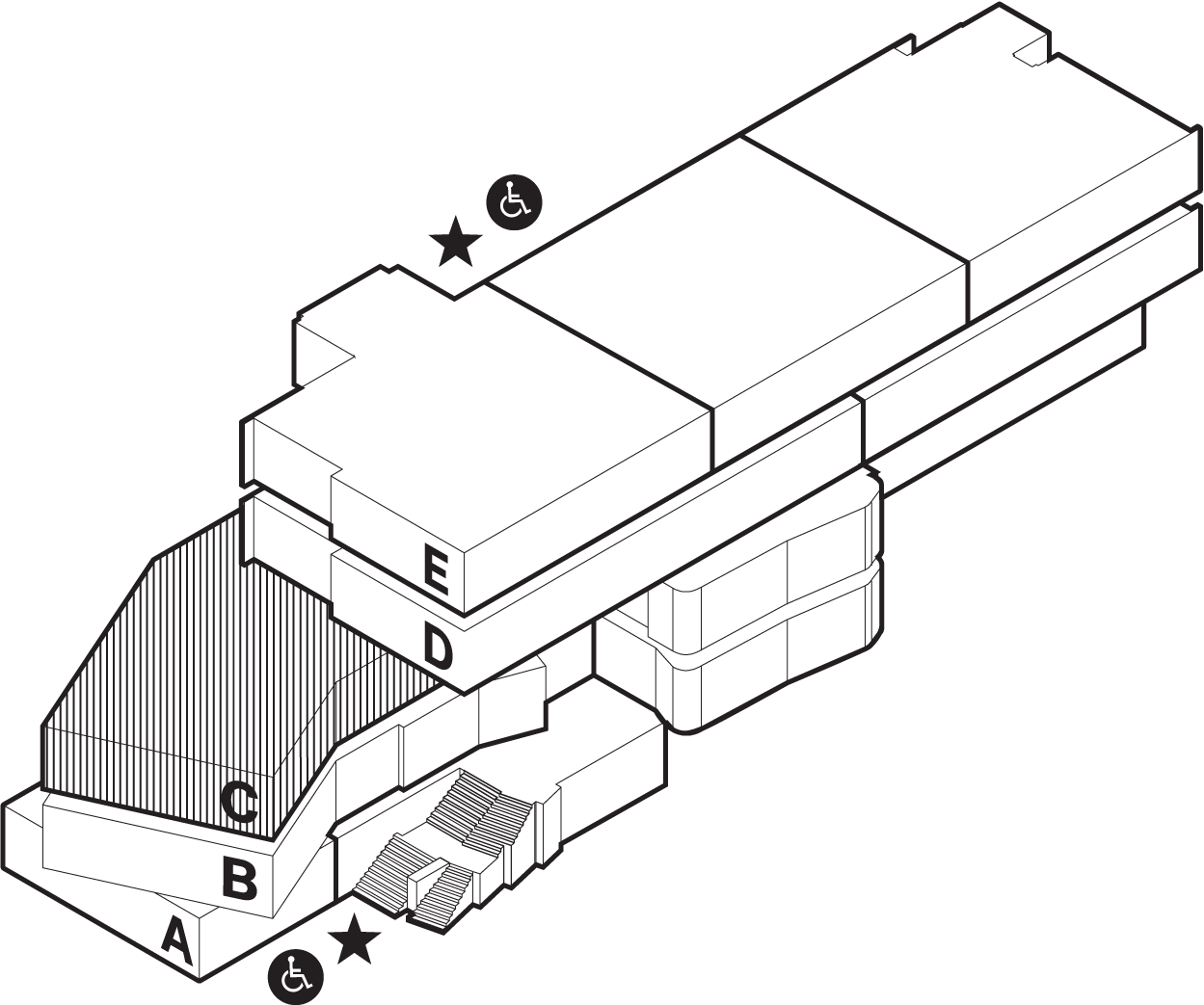 Location