Vanessa Russell
Intersections
Intersections explores the site of the Chinese Mission Hall on Frederick Street with the purpose of creating multicultural interactions between the Chinese and other ethnicities through the context of a Visual Arts Centre. Focusing on engaging the public through Chinese visual arts it creates connections between cultures through shared experiences that ultimately normalise the Chinese culture through a series of hands-on experiences.
Vanessa is a spatial designer who has a passion for creating meaningful experiences through human centred design. As a creative problem solver her practice engages with insight driven design using Experience Design frameworks that look to benefit her users.
Bachelor of Design (Hons)
Spatial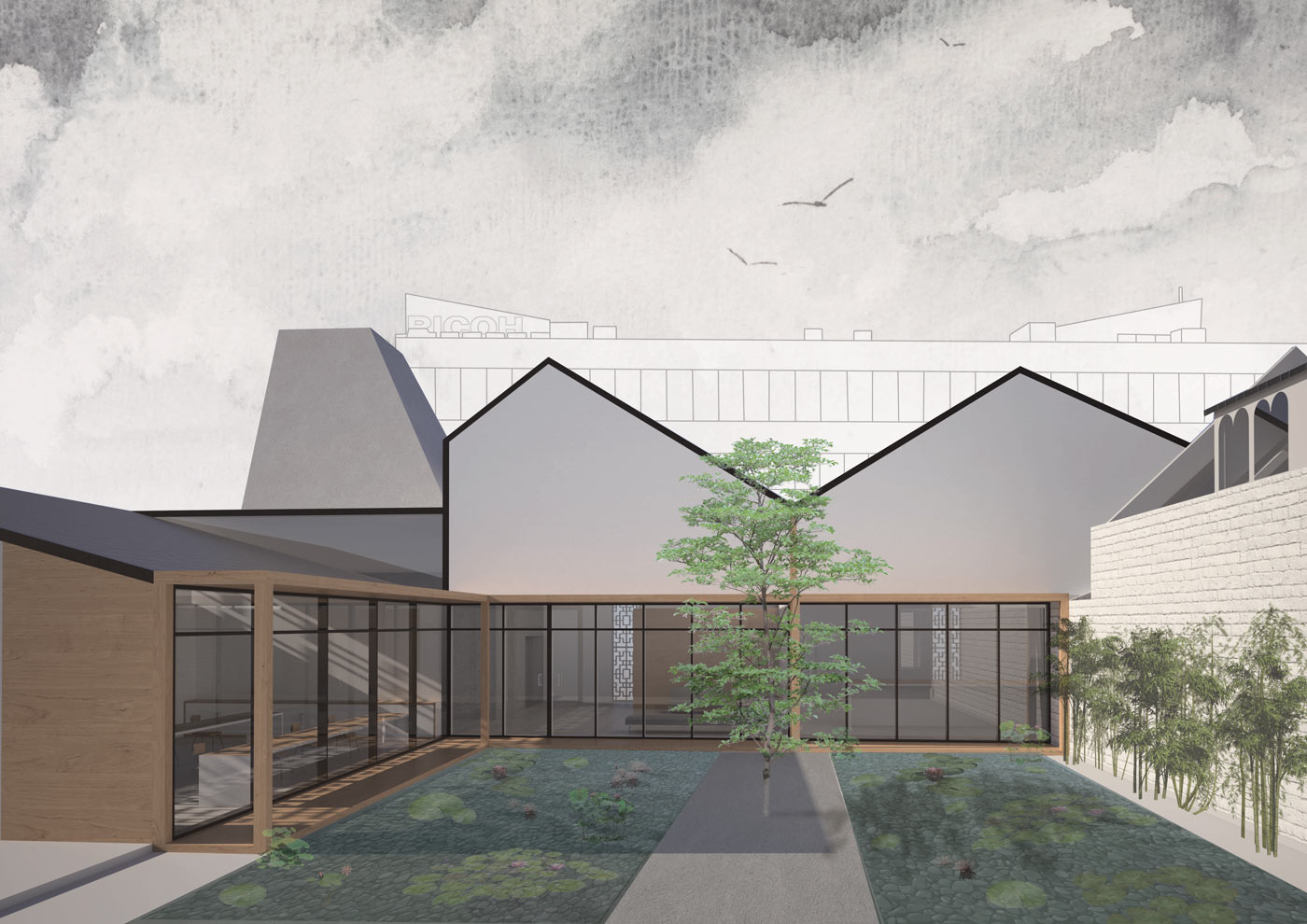 Courtyard View. The building wraps its way around the central courtyard allowing each studio to have a unique view of the outdoor space.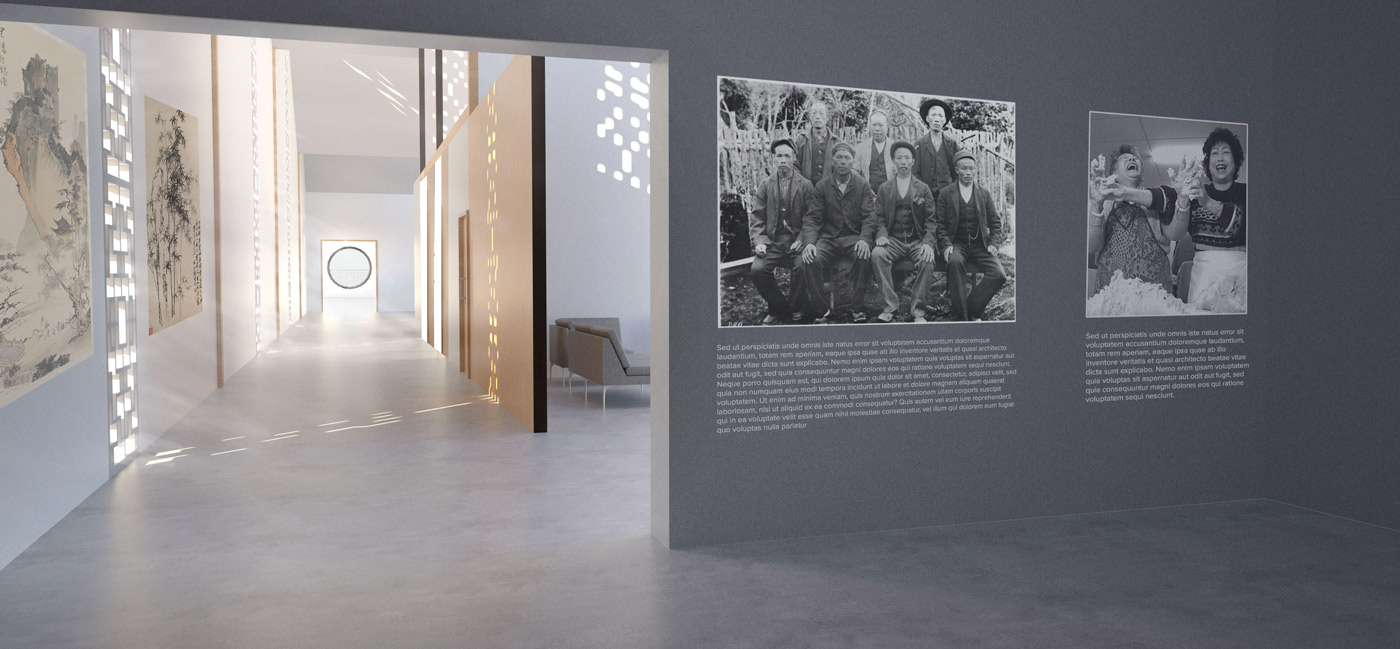 Hallway View. A long hallway leads the users down the length of the building, taking them on a visual experience from past to future.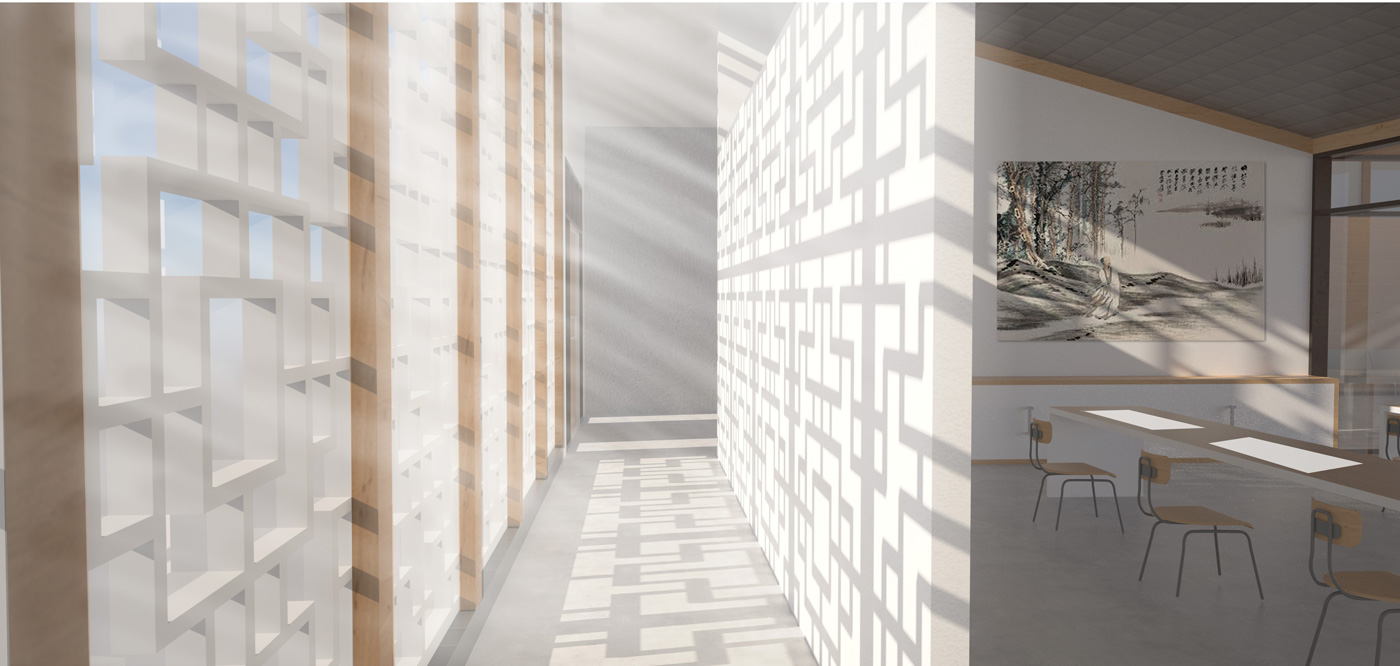 Painting Studio. Seen through the perforated facade from Taranaki Street the Painting Studio is bathed in soft light and faces the central courtyard.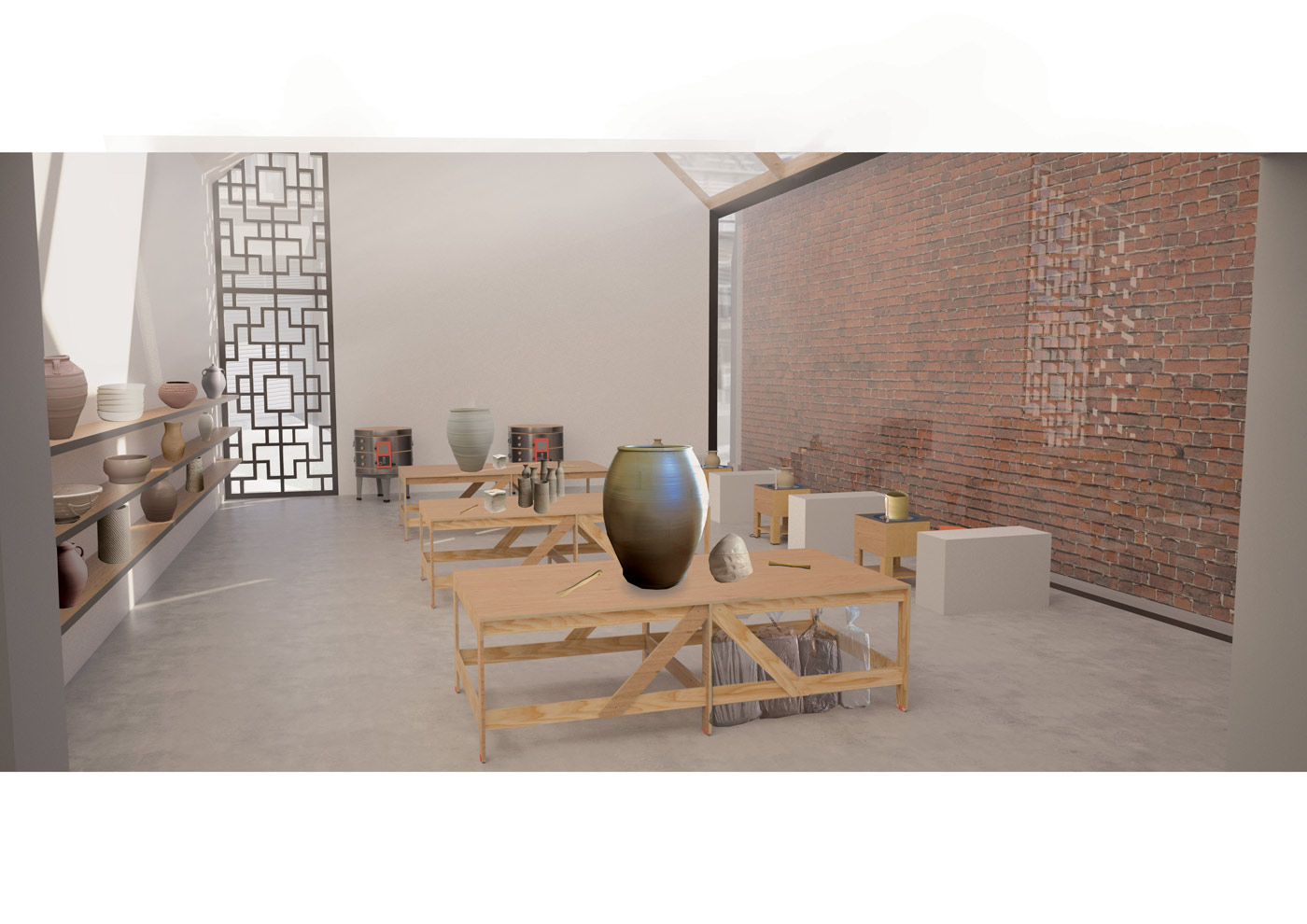 Ceramics Studio. Attached through a glass wall to the Chinese Mission Hall, the Ceramics Studio allows the users a truly hands on experience.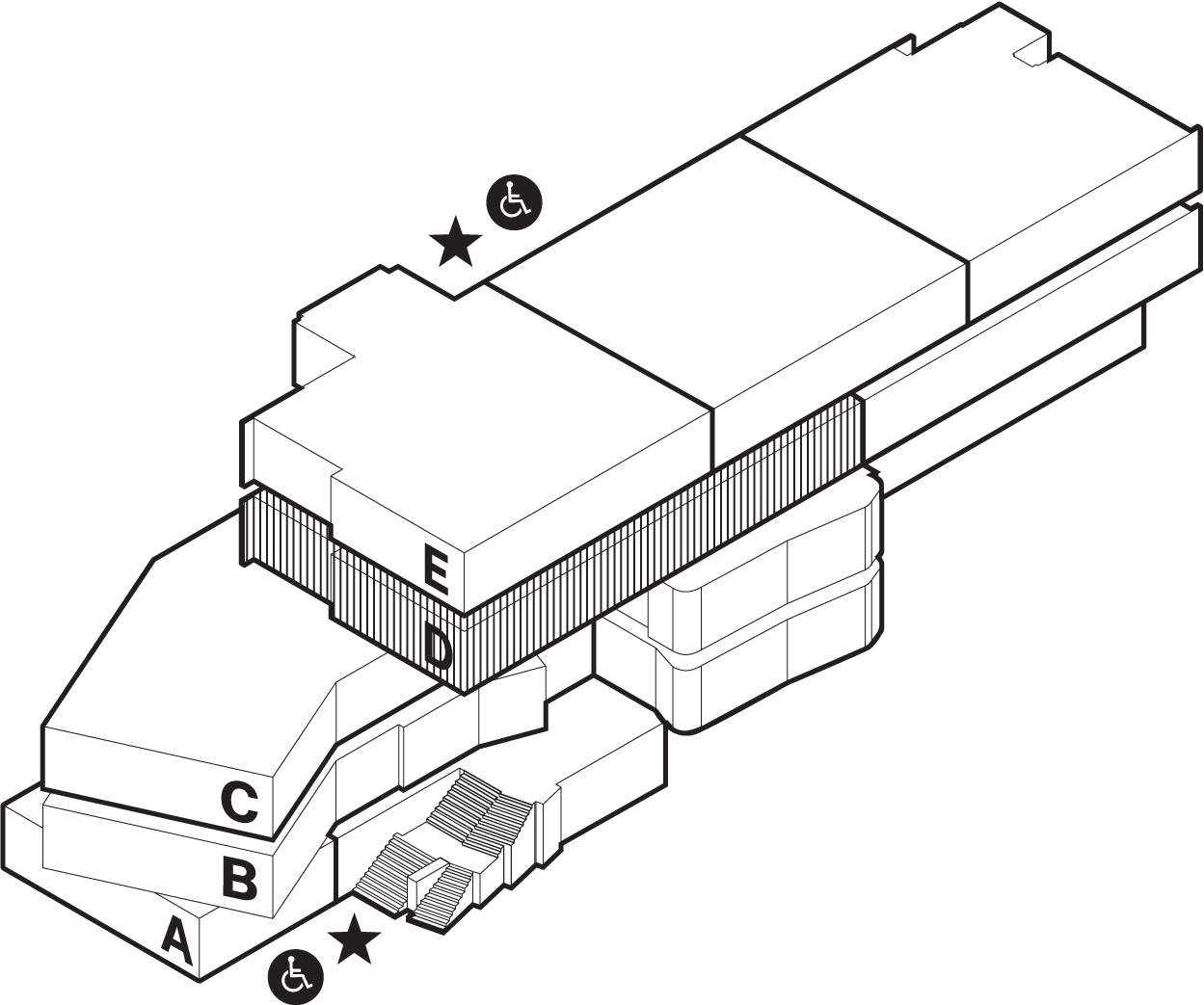 Location