Megan Taylor
Assemblage
Assemblage is a traveling four-day pop-up event that celebrates local creative culture, with profits going back into the community. This spatial design is about city life that manifests in art, performance and design. Showcasing the local creative community, it affords an experience that connects people and temporarily deviate from life in the scheduled concrete city.
Megan is a Spatial Designer who is interested in event design and how as individuals we live as part of something bigger. With particular interest in spaces of liveliness within the concrete urban Jungle.
Bachelor of Design (Hons)
Spatial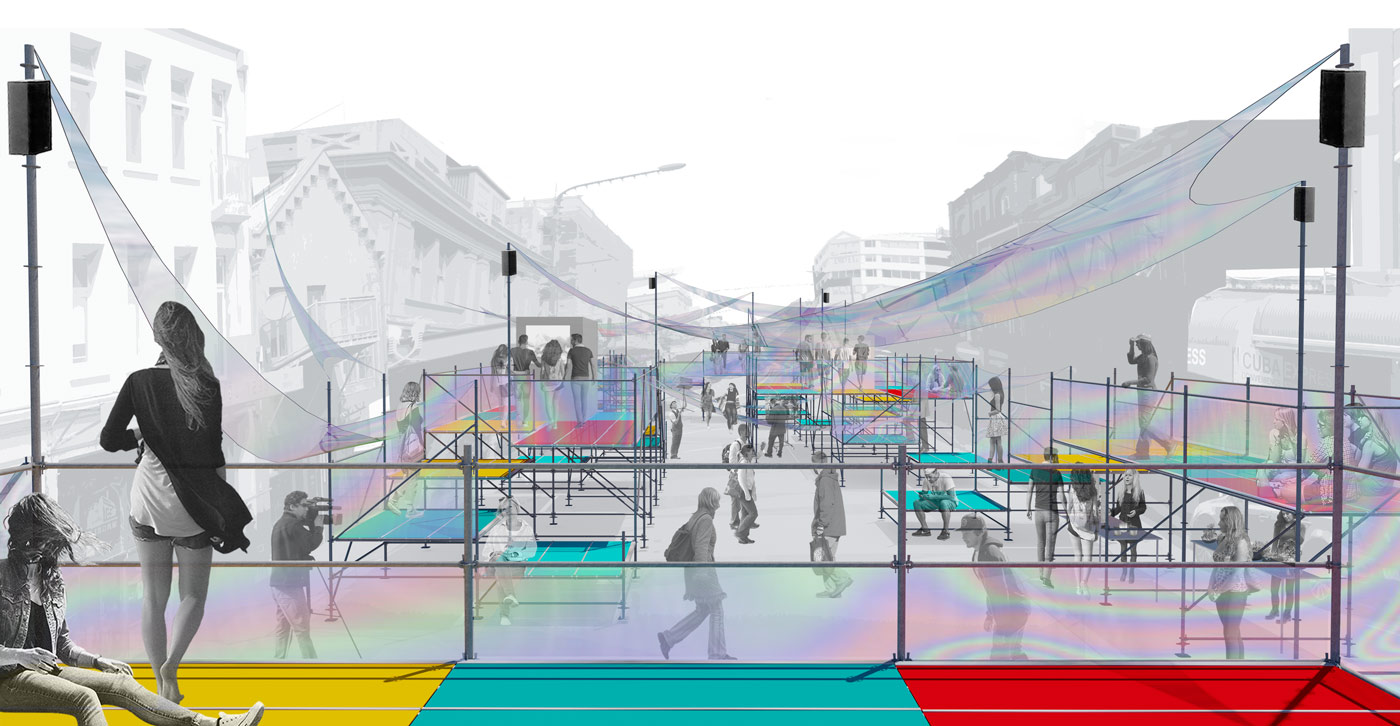 View from stage over the stalls, entrance framing and workshops within "Assemblage".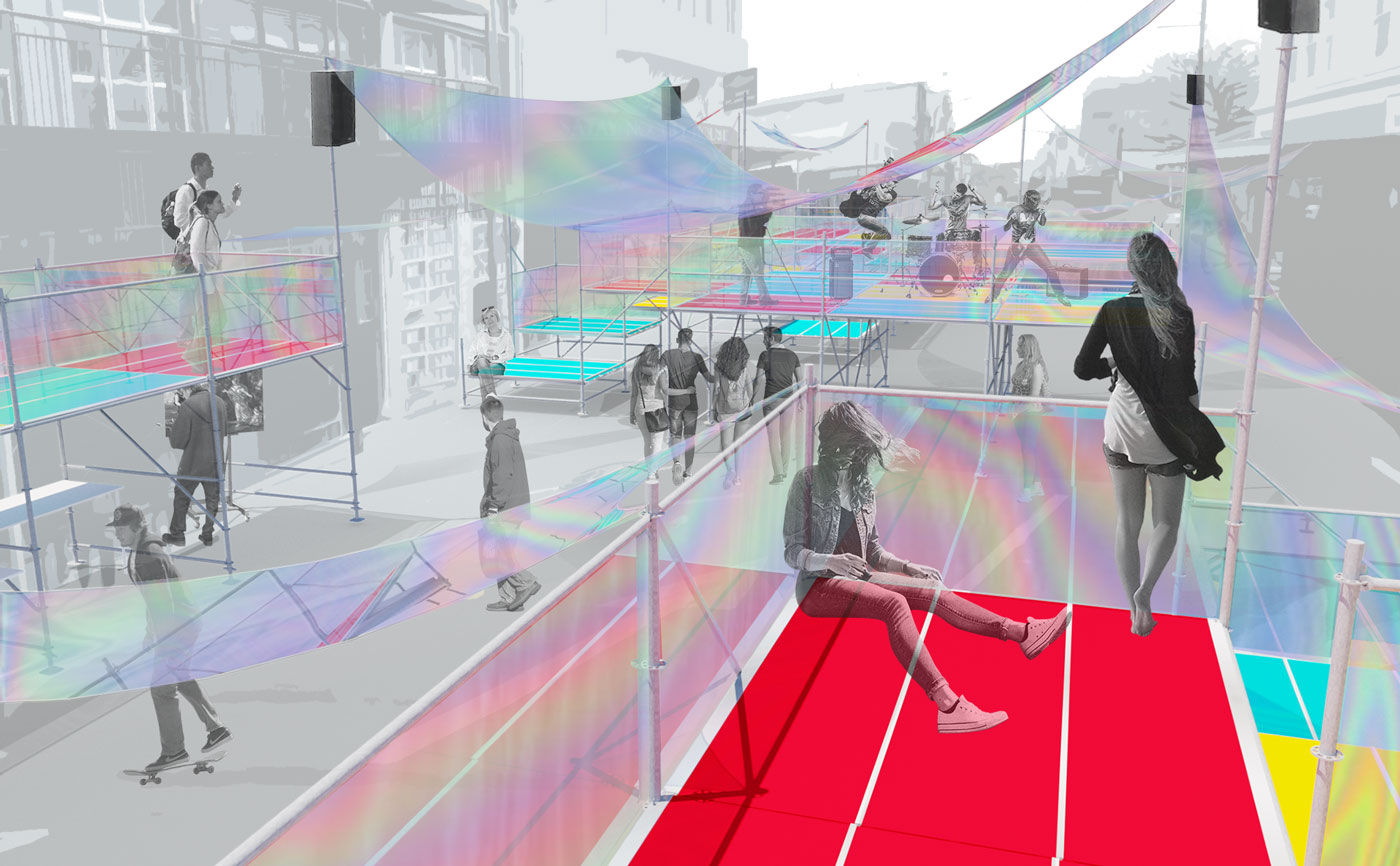 View toward the main stage of "Assemblage" where opening night concert is held and events throughout the two days.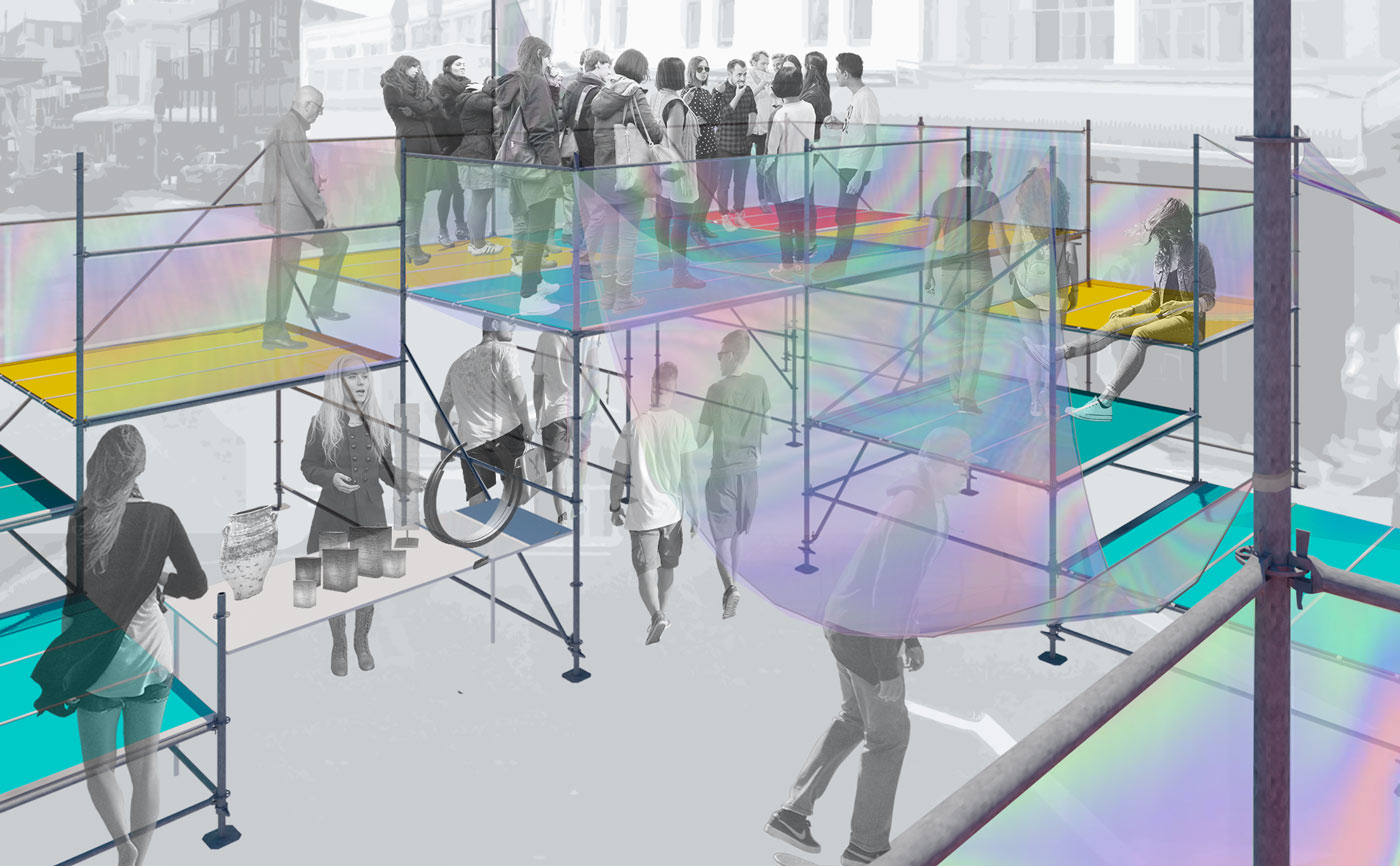 View from the top level of a scaffold structure over the stage and open area for viewing.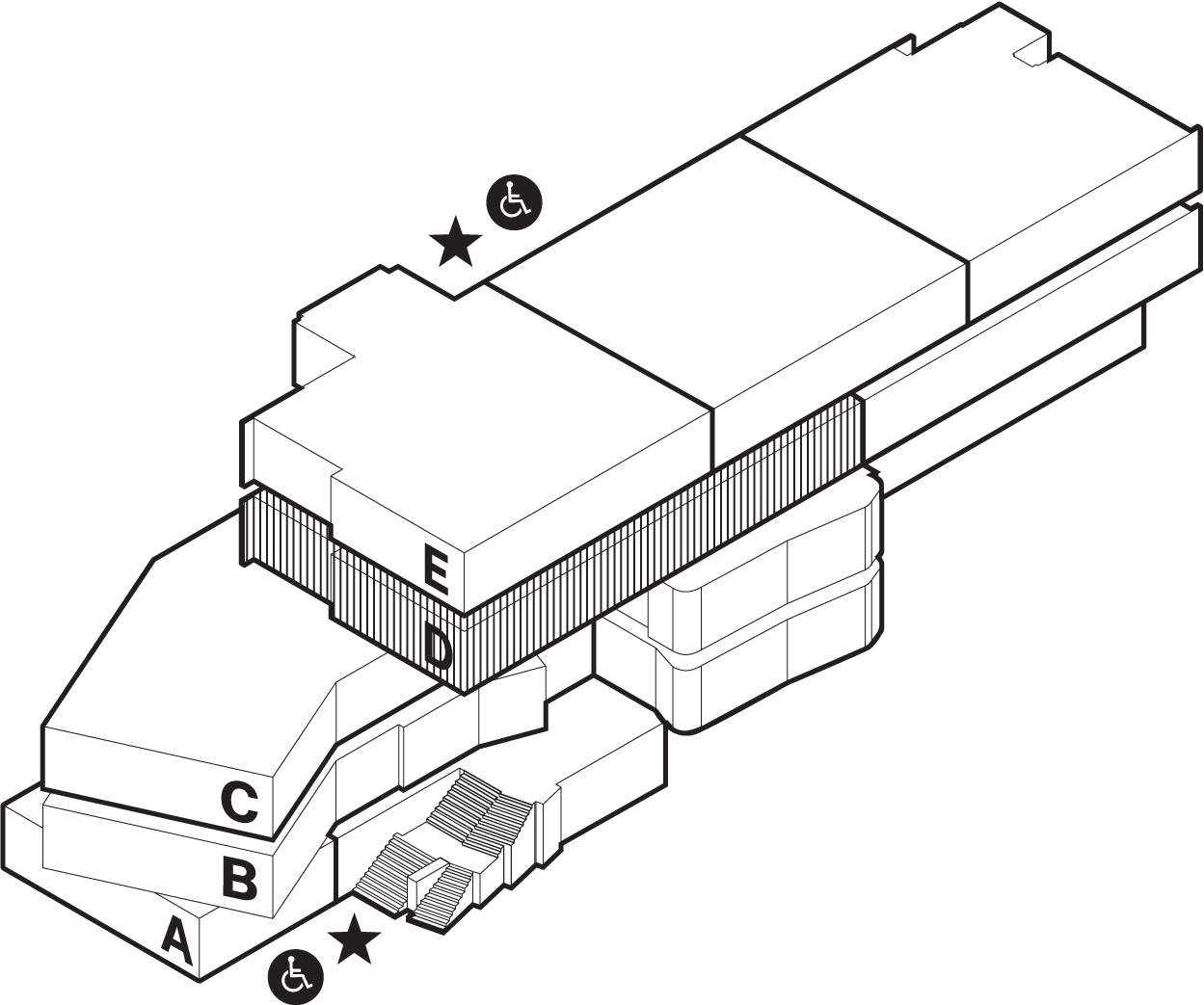 Location