Madeleine Peacock
Space Between
Space Between is a speculative housing development in Mount Cook, Wellington. A variable translucent skin of layered materials envelops a central utility core in each of the five volumes. Multiple viewpoints from across and within the units develop a sense of spatial depth and collective awareness. Shared spaces between encourage occupants to extend their sense of place beyond the boundaries of their units.
As a spatial designer, I have developed an interest in housing and how materiality can challenge the way occupants interact and experience space. I am looking to broaden my understanding of material applications, developing a tactile aesthetic which can be applied to a range of design briefs.
Bachelor of Design (Hons)
Spatial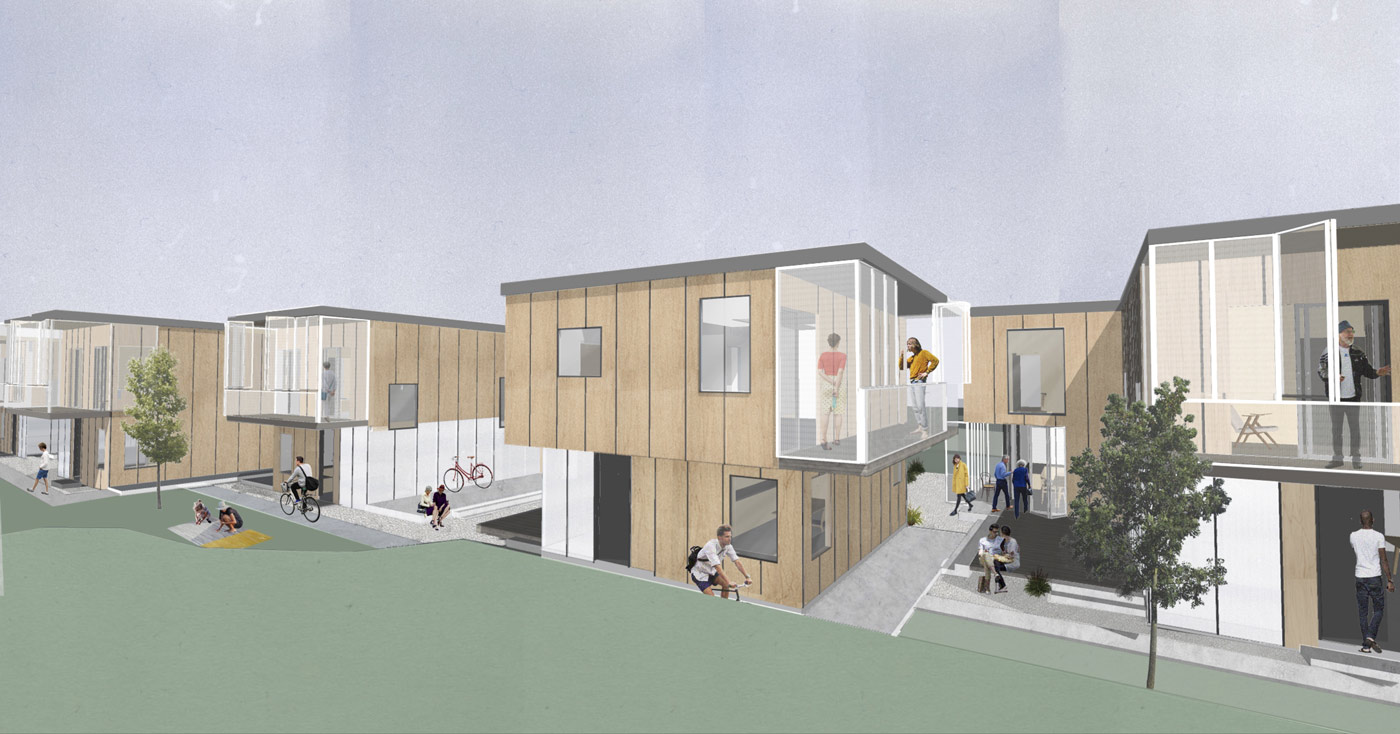 View of north facing volumes. Tasman St, Mount Cook, Wellington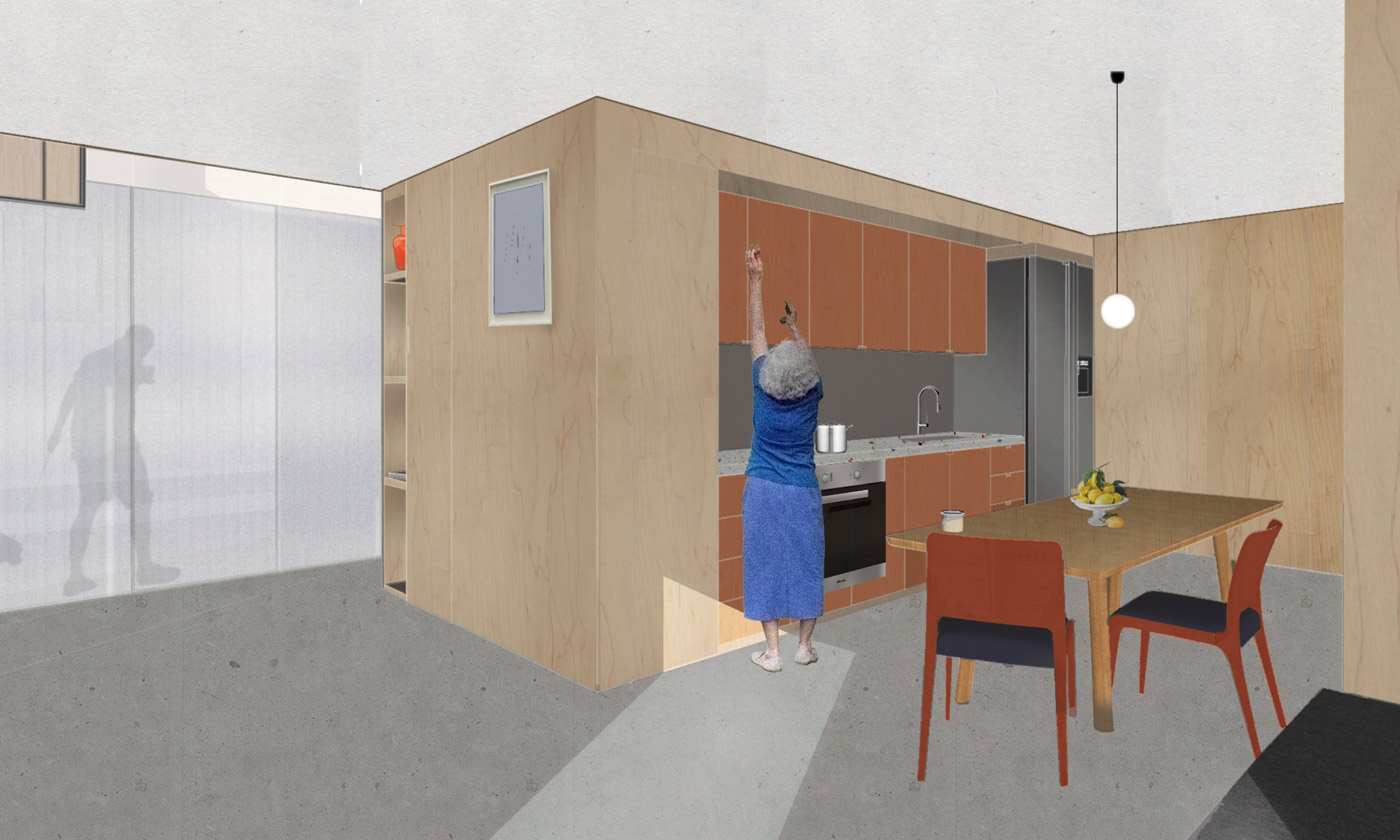 View of circulation around the utility core.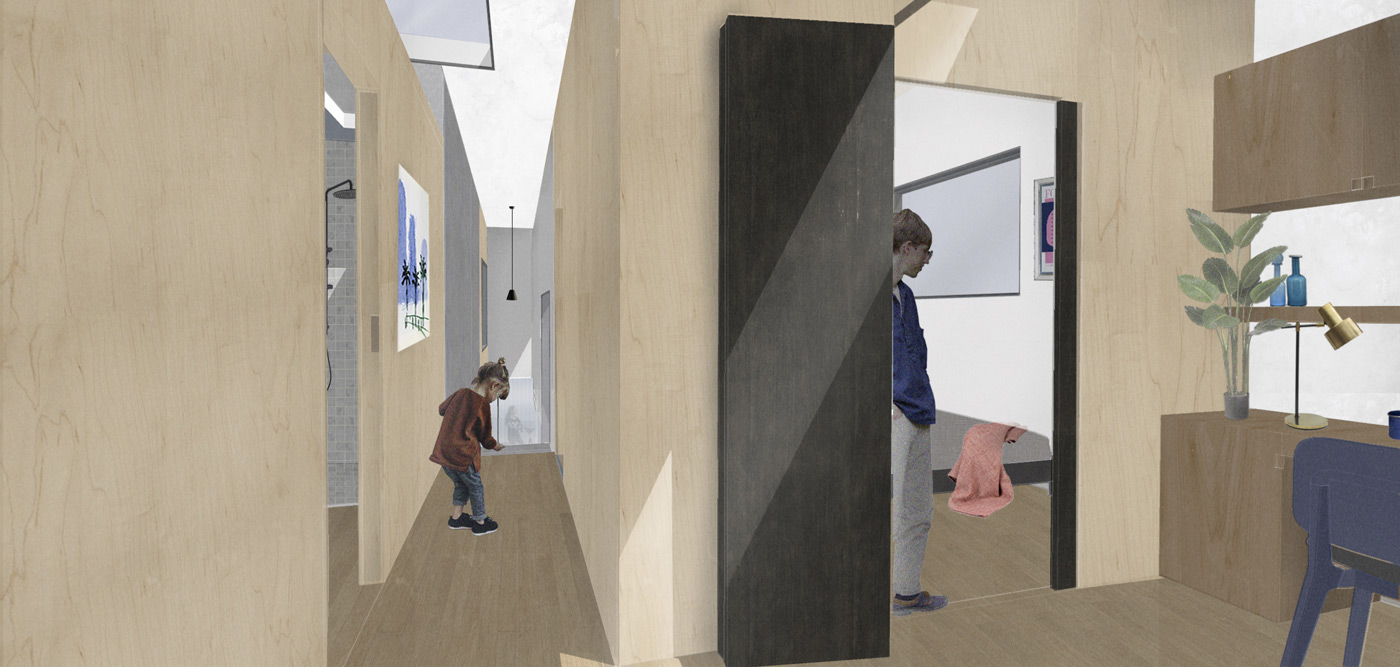 Upstairs view of interior depth and varied ceiling heights to allow for shared natural light sources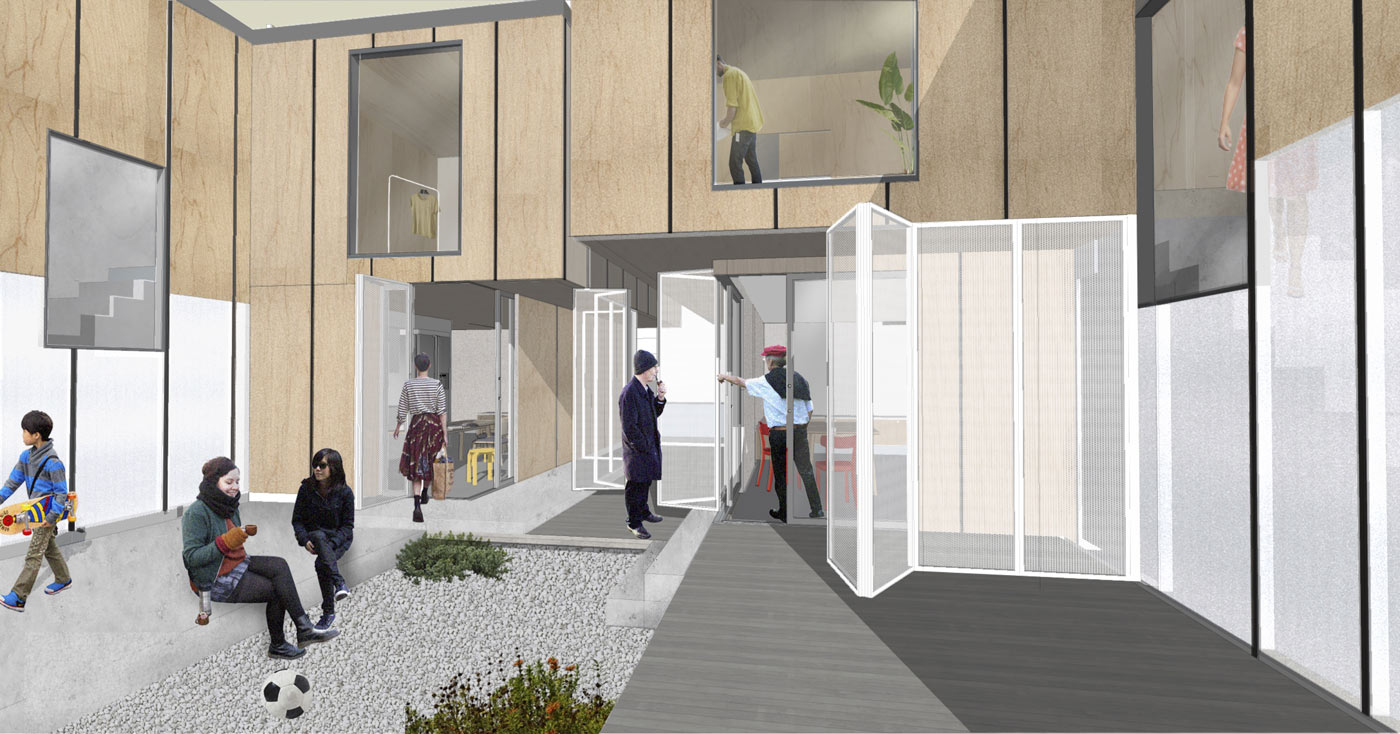 View of shared spaces, balancing private and shared spaces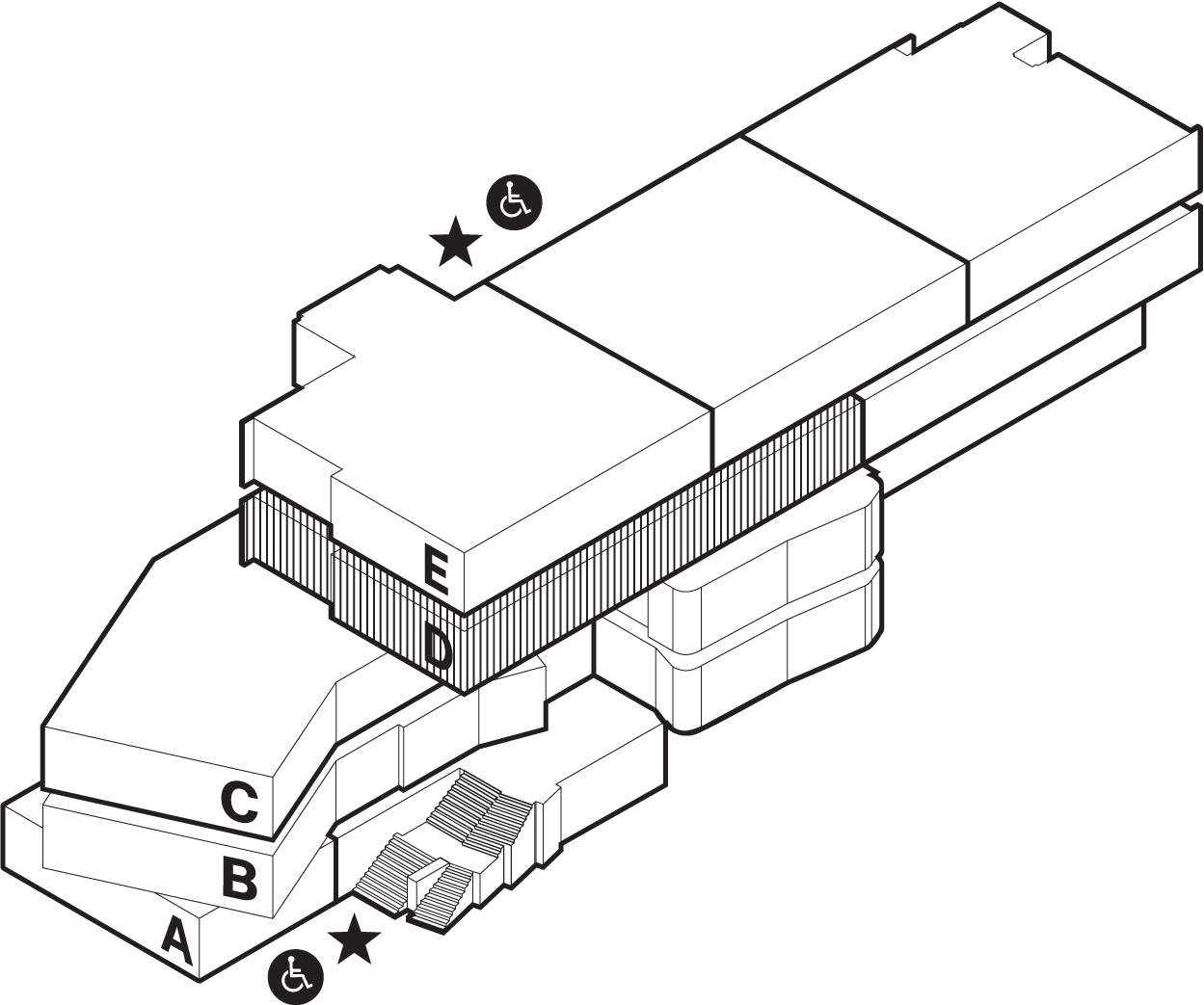 Location