Liam Carroll
An Autonomous Report
In a post-modern world, reality is driven by categorisation and simplification. Throughout the past century, several nations have implemented systems and laws that have slowly pathologized their values, ideals and belief systems. An Autonomous Report proposes an experimental system that monitors the current state of society, speculating on where we might be heading in the future as it seeks to understand these conditions and the world it observes.
Liam Carroll is a spatial designer interested in the experiential nature of reality. His work explores fundamental questions of perception through experimental explorations into urban environments. Exhibition, sound design and architecture are used as a medium for these qualitative investigations.
Bachelor of Design (Hons)
Spatial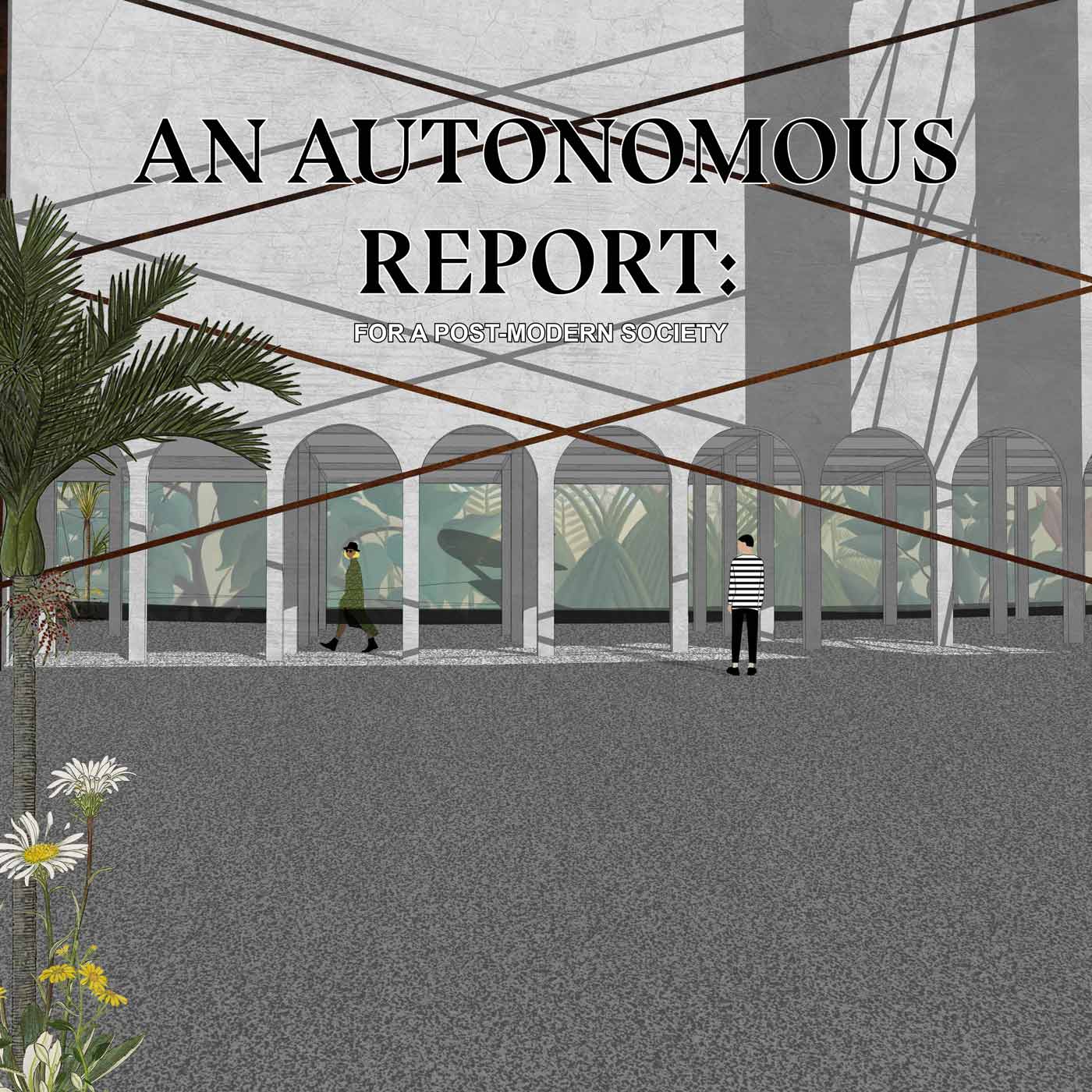 A qualitative report on is articulated into a void within the structure as sub-aural energy. It is to be understood through embodied experience.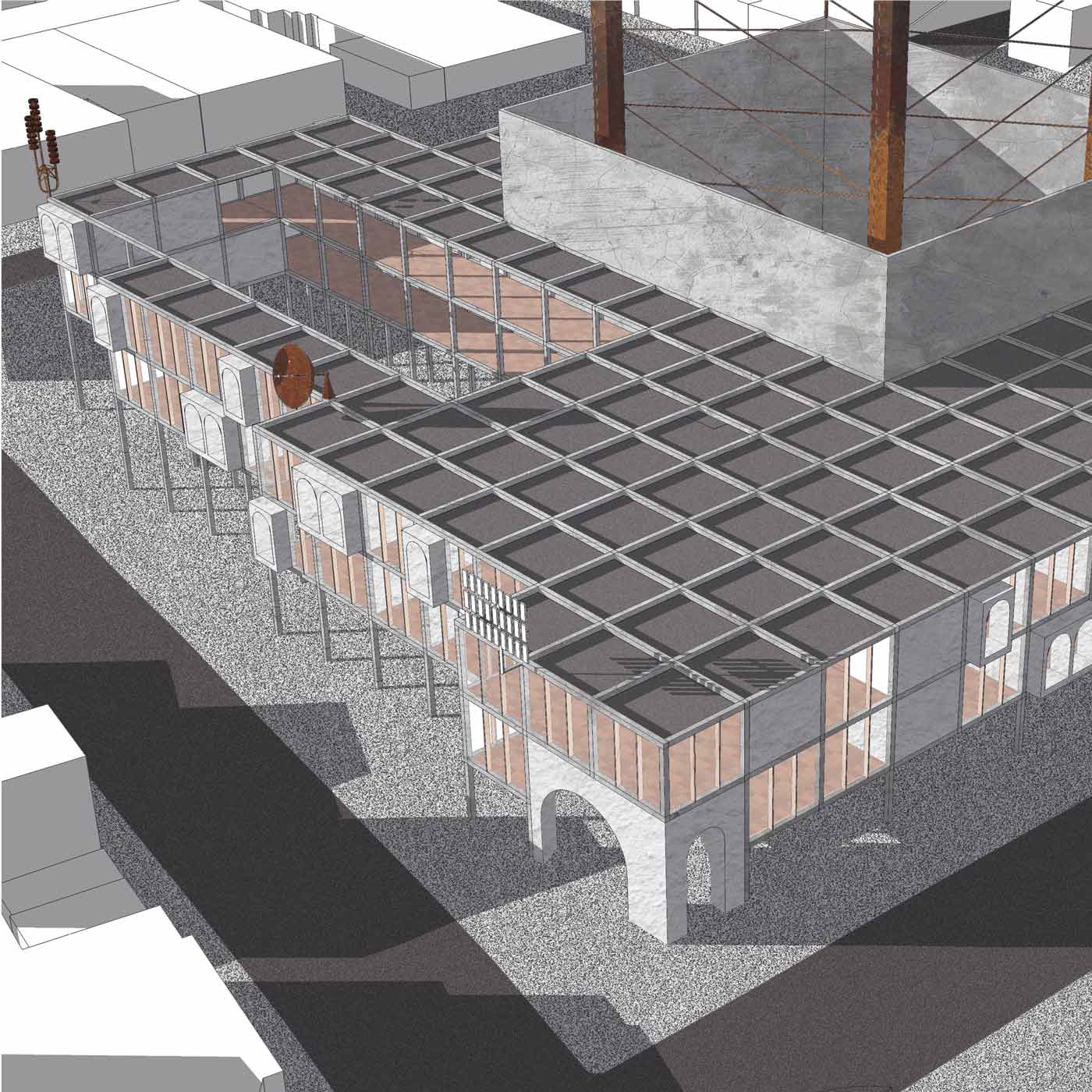 Accessible from all directions, there are no definite pathways through. Psychogeography conditioned by the site guides users towards the central void.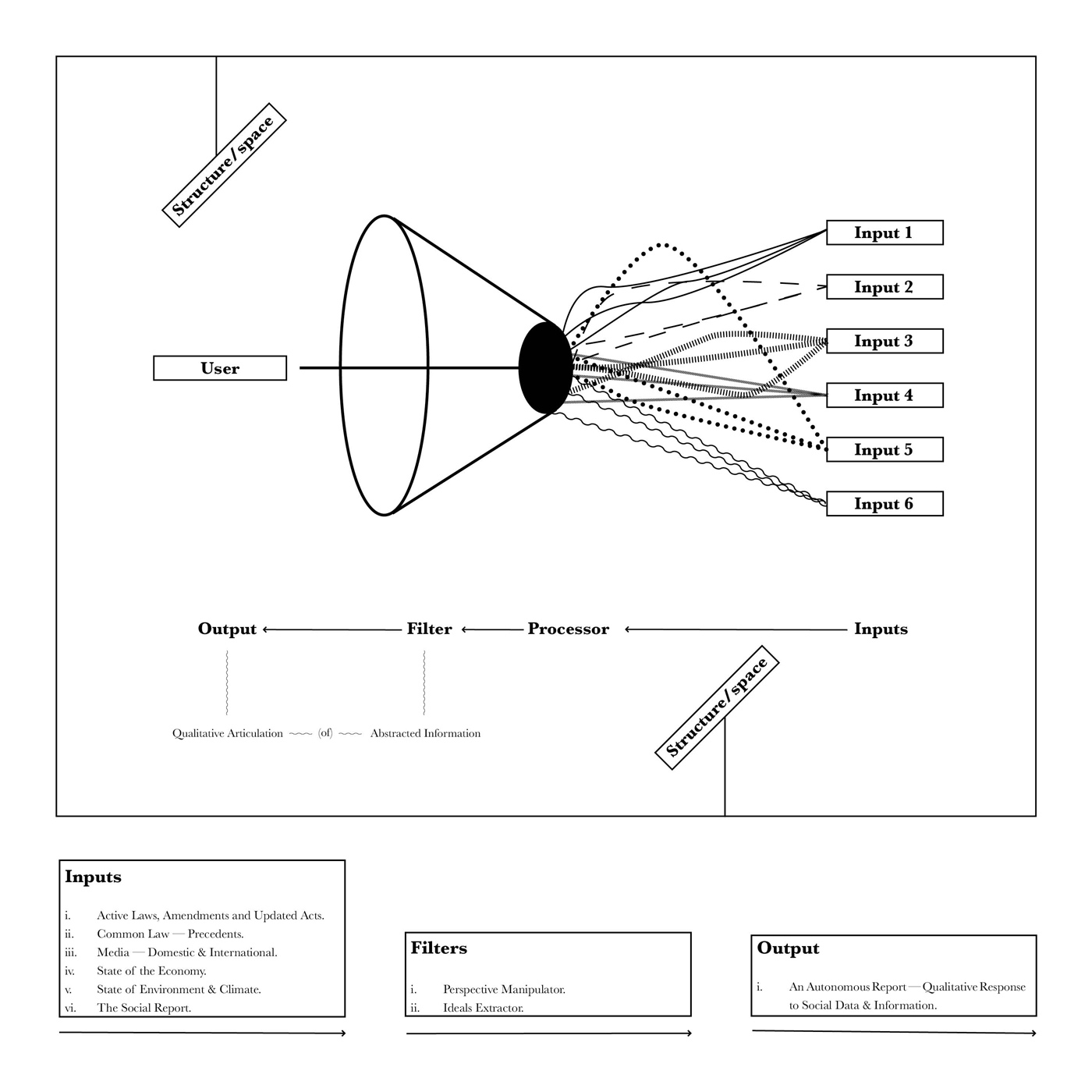 The proposed system (housed within the void) employs the power of collective observation to monitor the nature of fragmented ideas within society.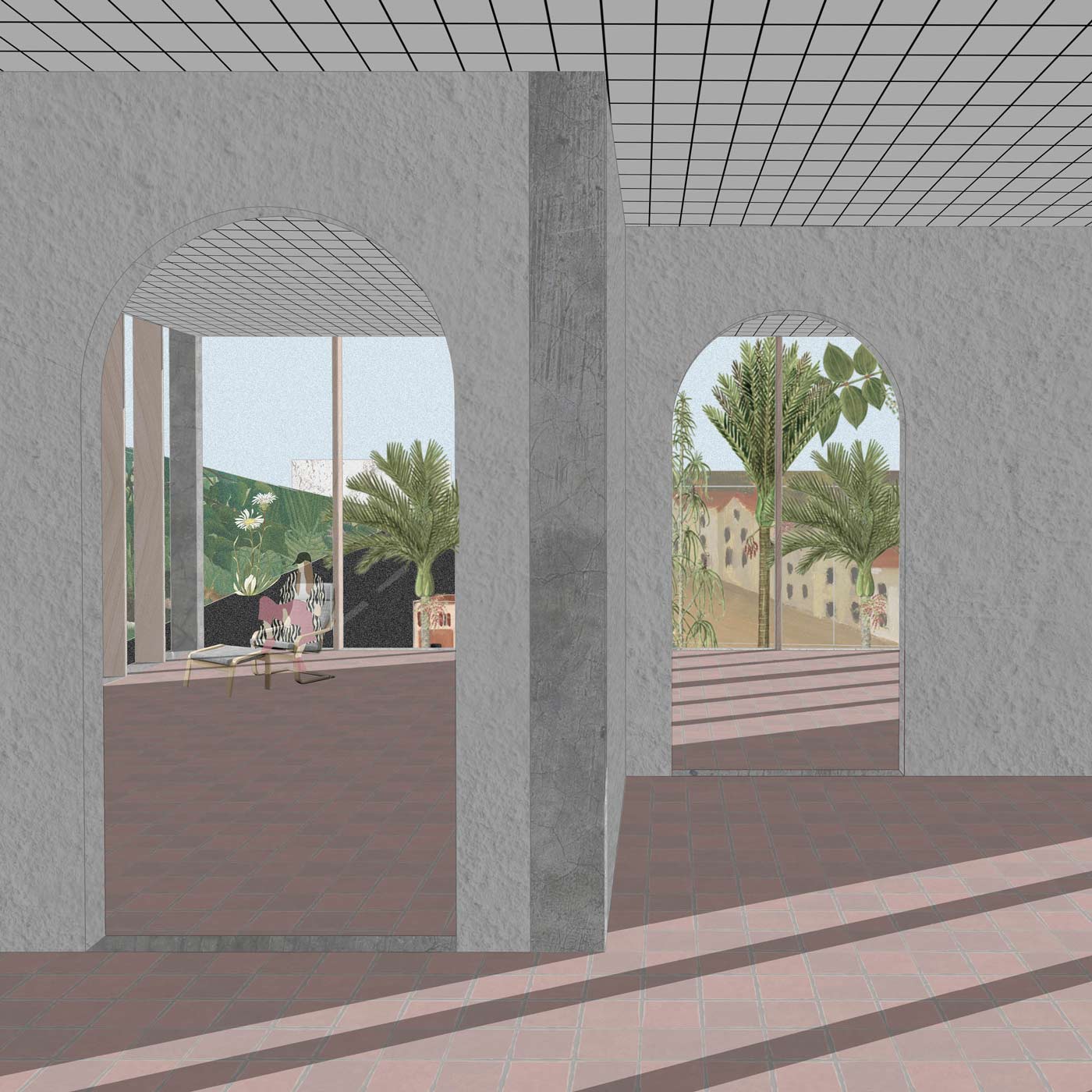 The interior programme is considered a component of the system. It proposes a series of studios and workspaces for artists and designers.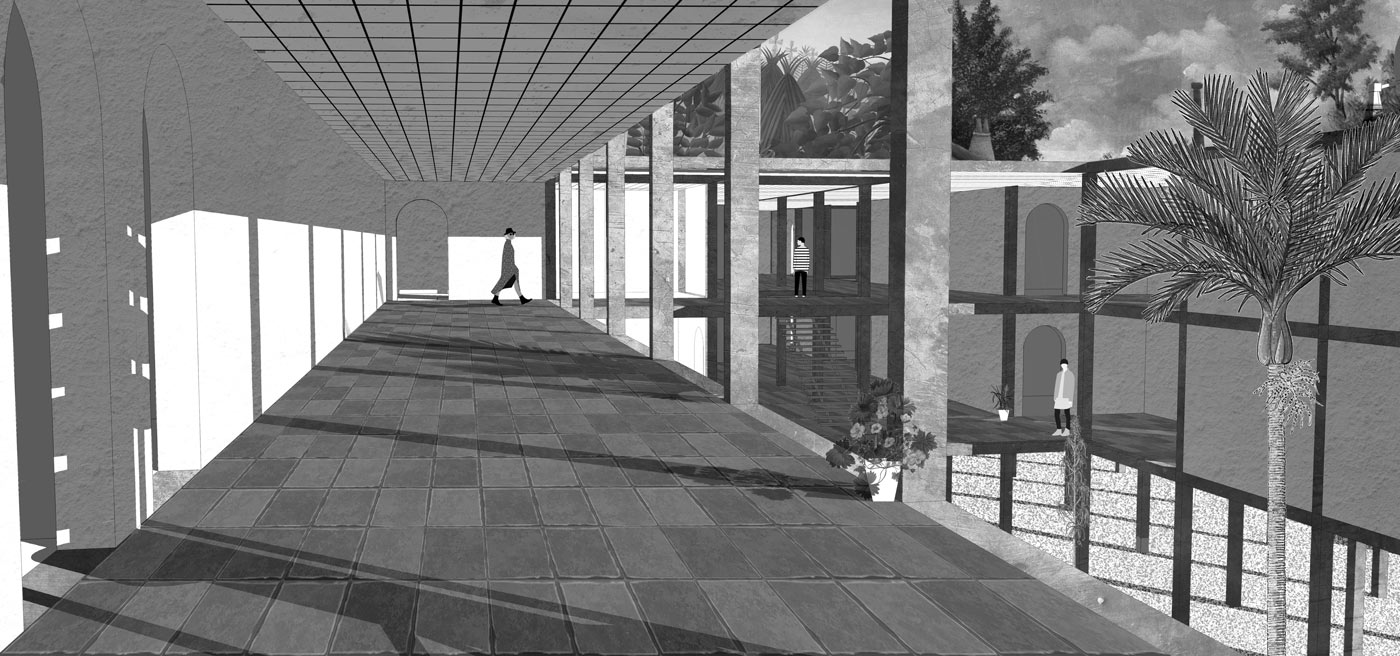 As a horizontal extension from the central void — these are spaces for the exploration of ideals.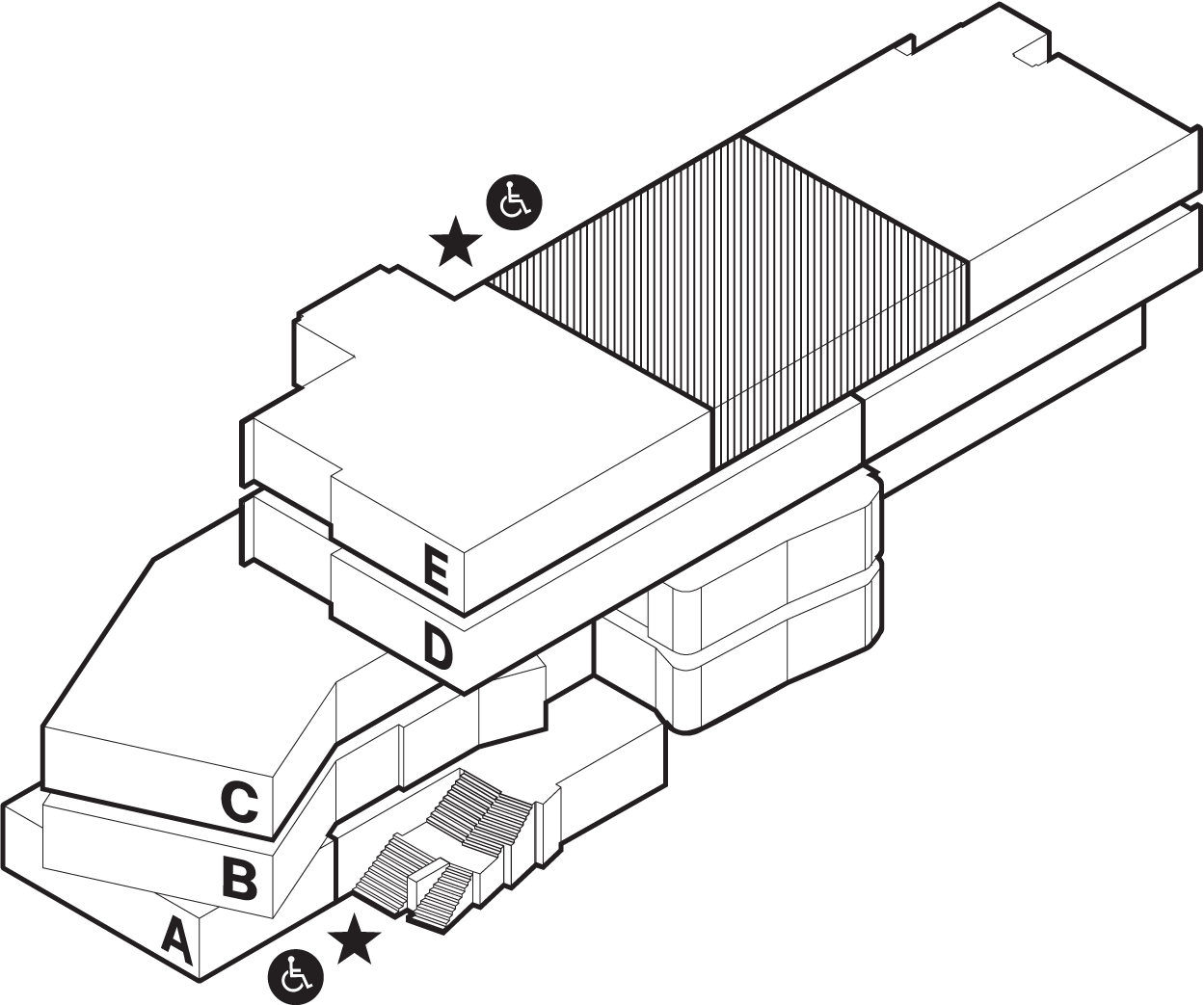 Location