Greta Anderson
The Adaptable Home
The Adaptable Home responds to how people feel open within their domestic space. It creates a flexible home that allows users to be co-creators, to move walls to align with their current stage of life and how they wish to live in a space; open, closed or in-between. By providing a main frame and core, the design initiates an affordable home that will last a lifetime, therefore reducing the large amount of building waste going into the landfill.
I am interested in the way spatial design enables me to create sustainable solutions to the problems our plant is facing. With a particular interest in residential design and how individuals inhabit a space. Achieve through the exploration of the relationship between space and human presence.
Bachelor of Design (Hons)
Spatial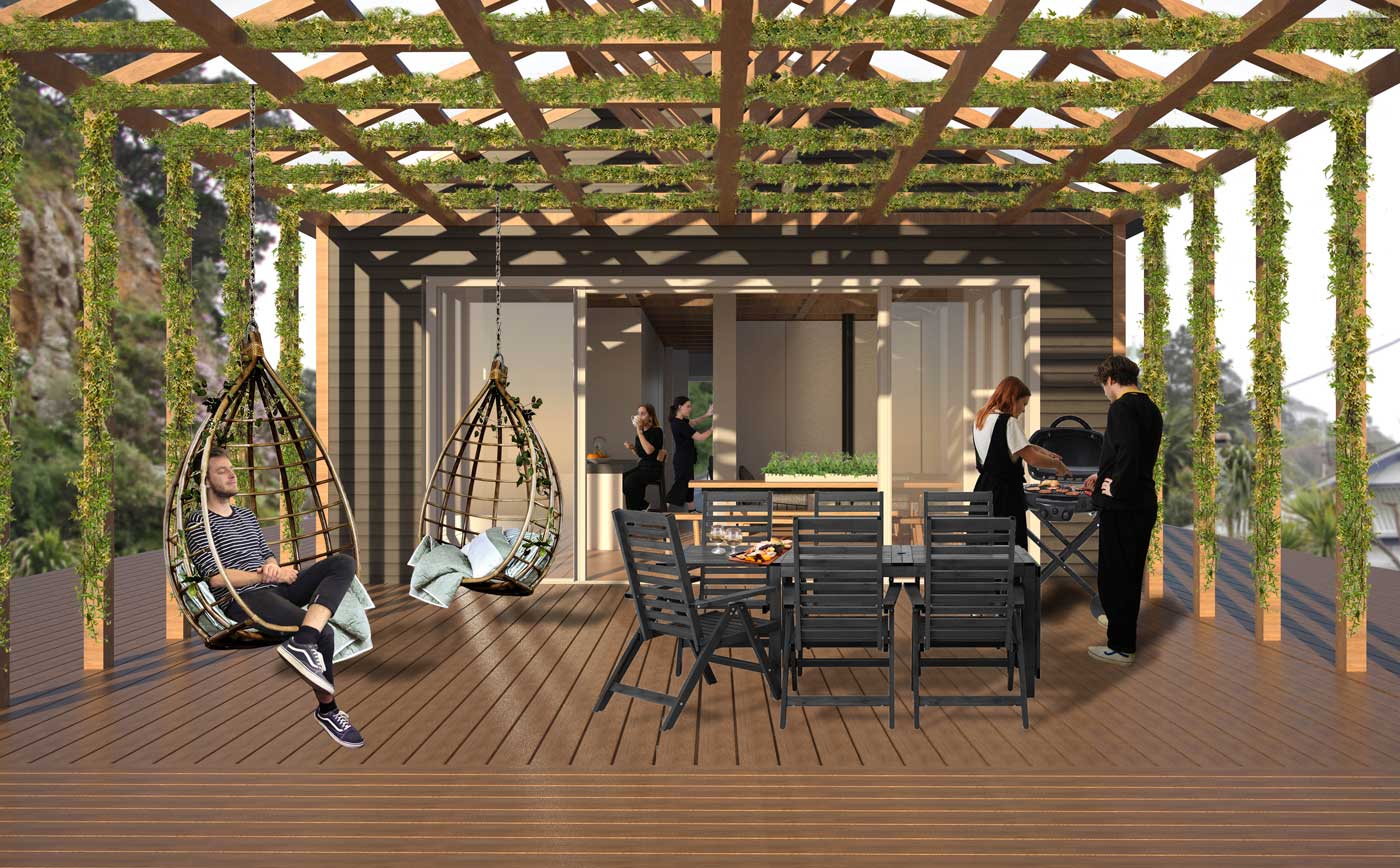 This space will accommodate to the individuals needs to create a home rather than simply a house by allowing them to customise it.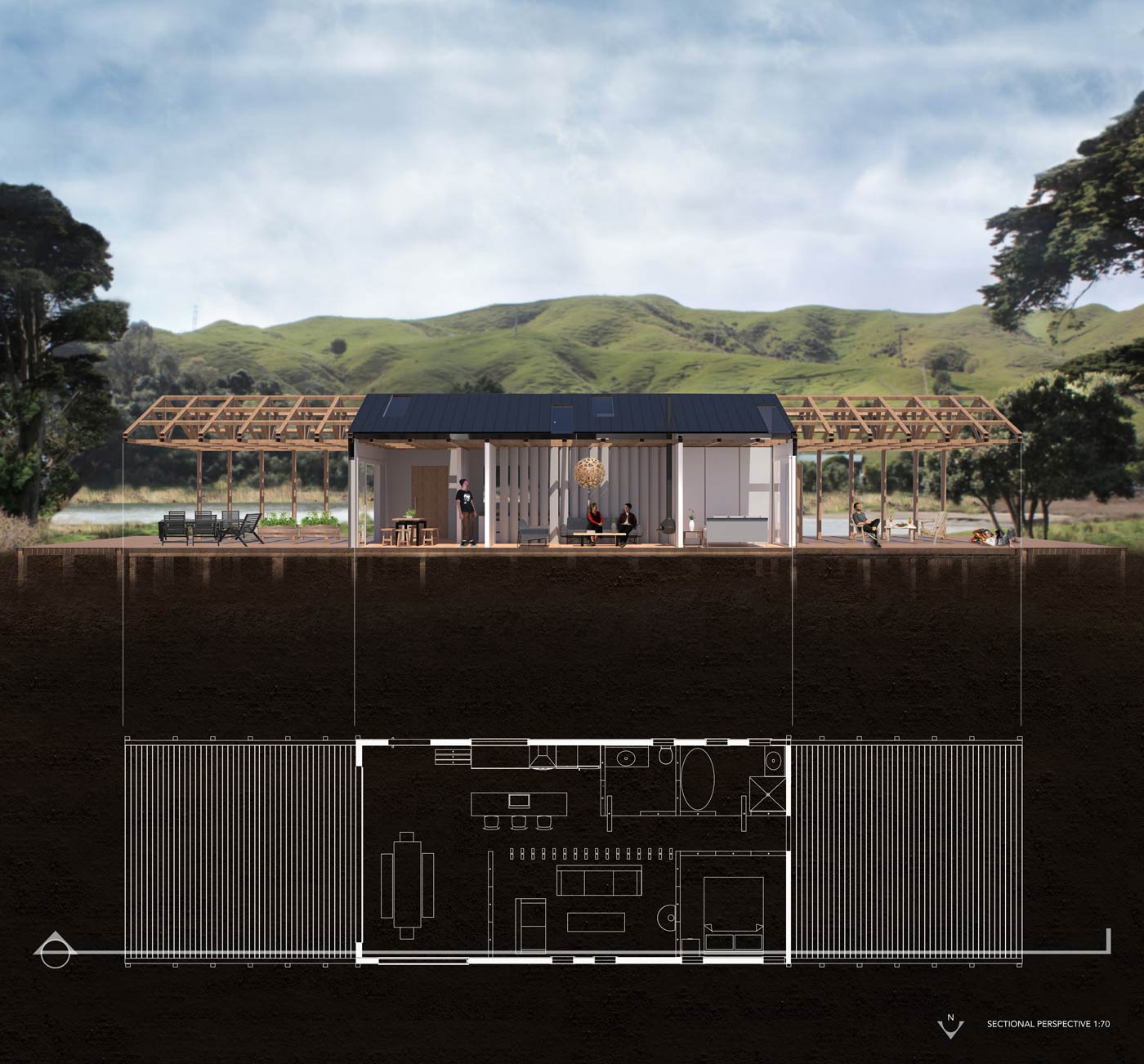 If you are a young couple looking to start a family the small option is perfect for you, and as your family expands so can your home.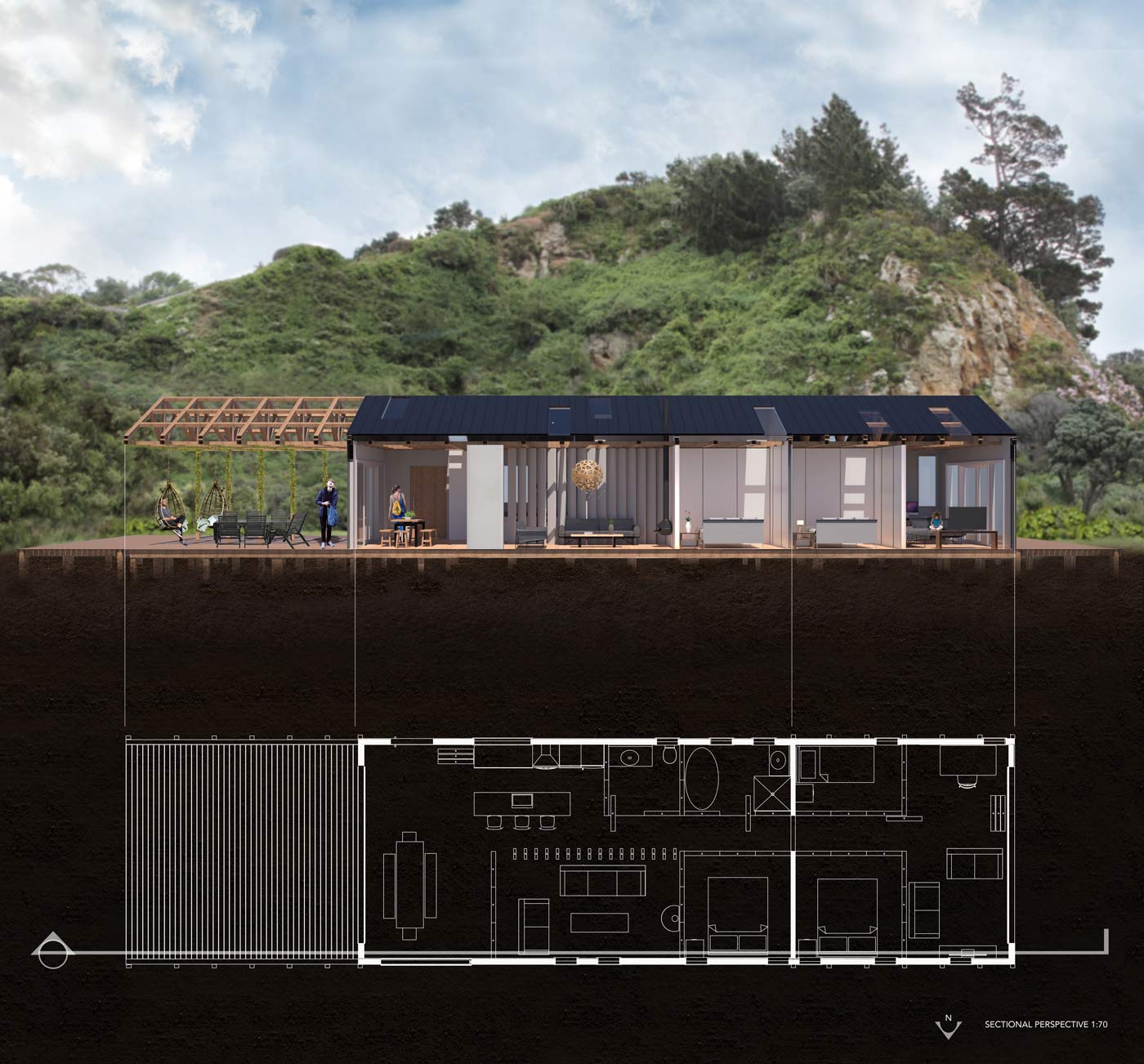 As your family expands so can your home, the medium option has more flexible additions allowing you to change the configuration of the space.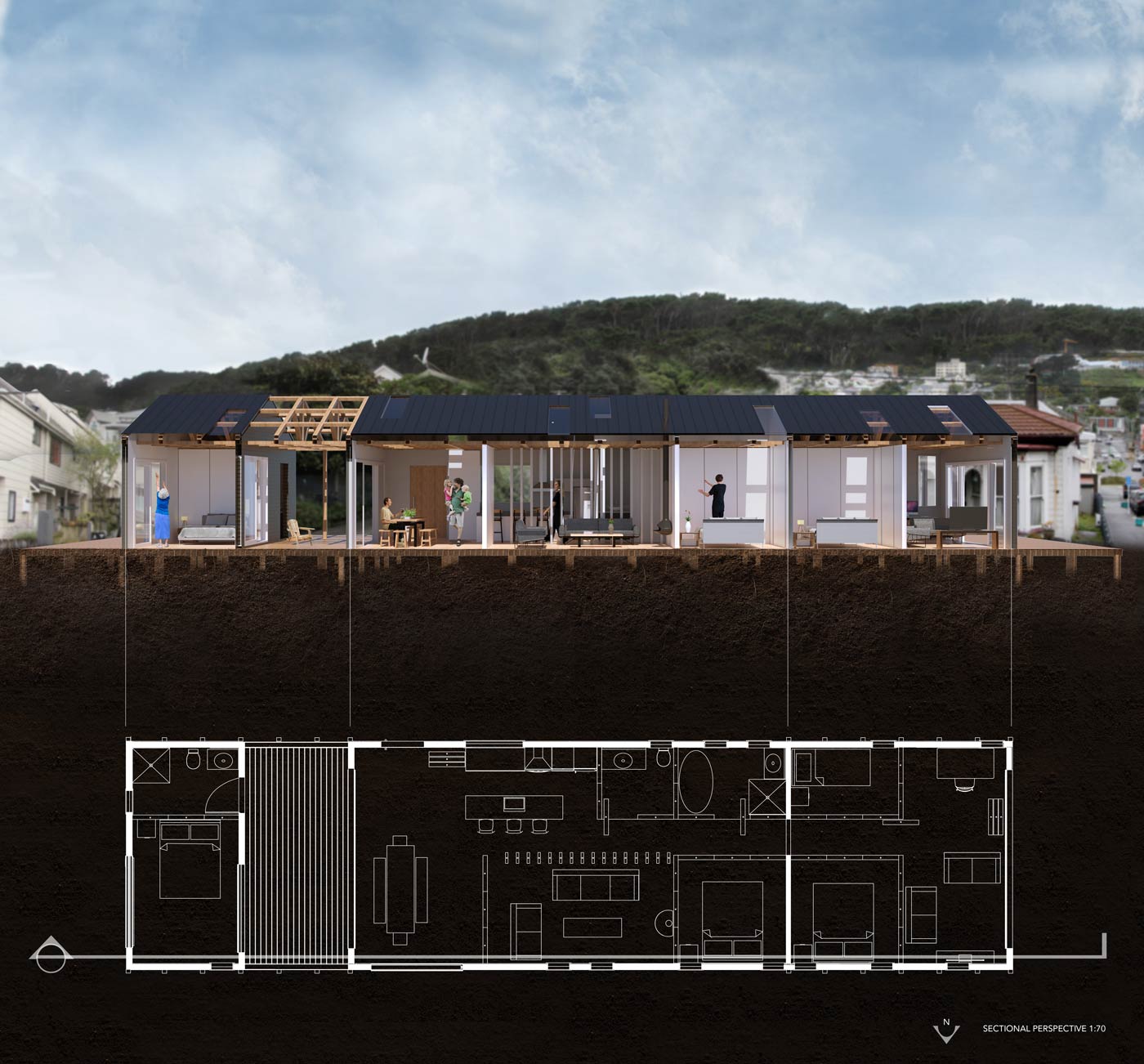 As kids grow up or grandparents move in, a separated wing can be implemented. This allows for changing dynamics, making the large option ideal.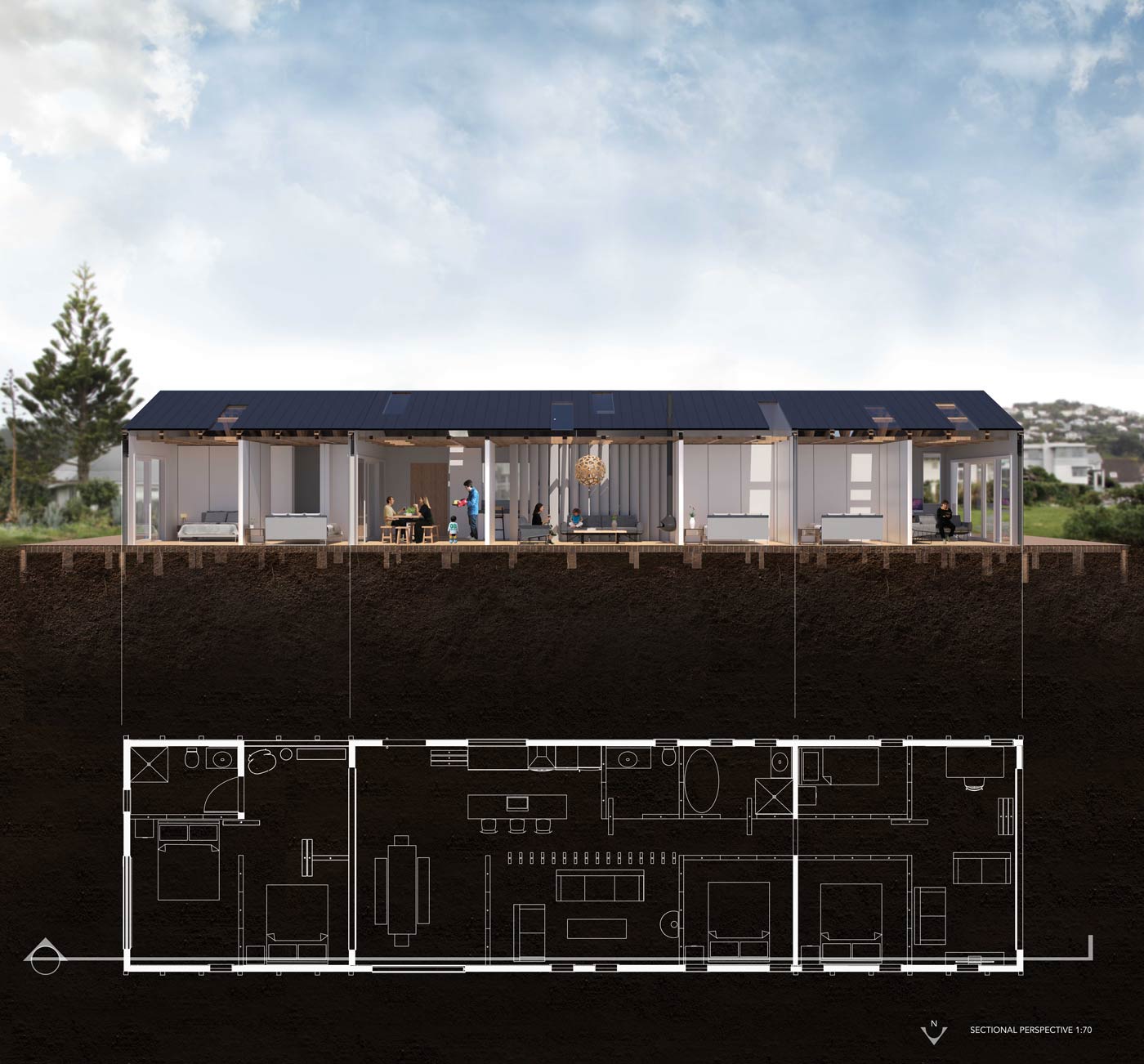 The extra-large option allows for the maximum space needed, as kids grow older and want a space to study or relax, allowing them to change the space.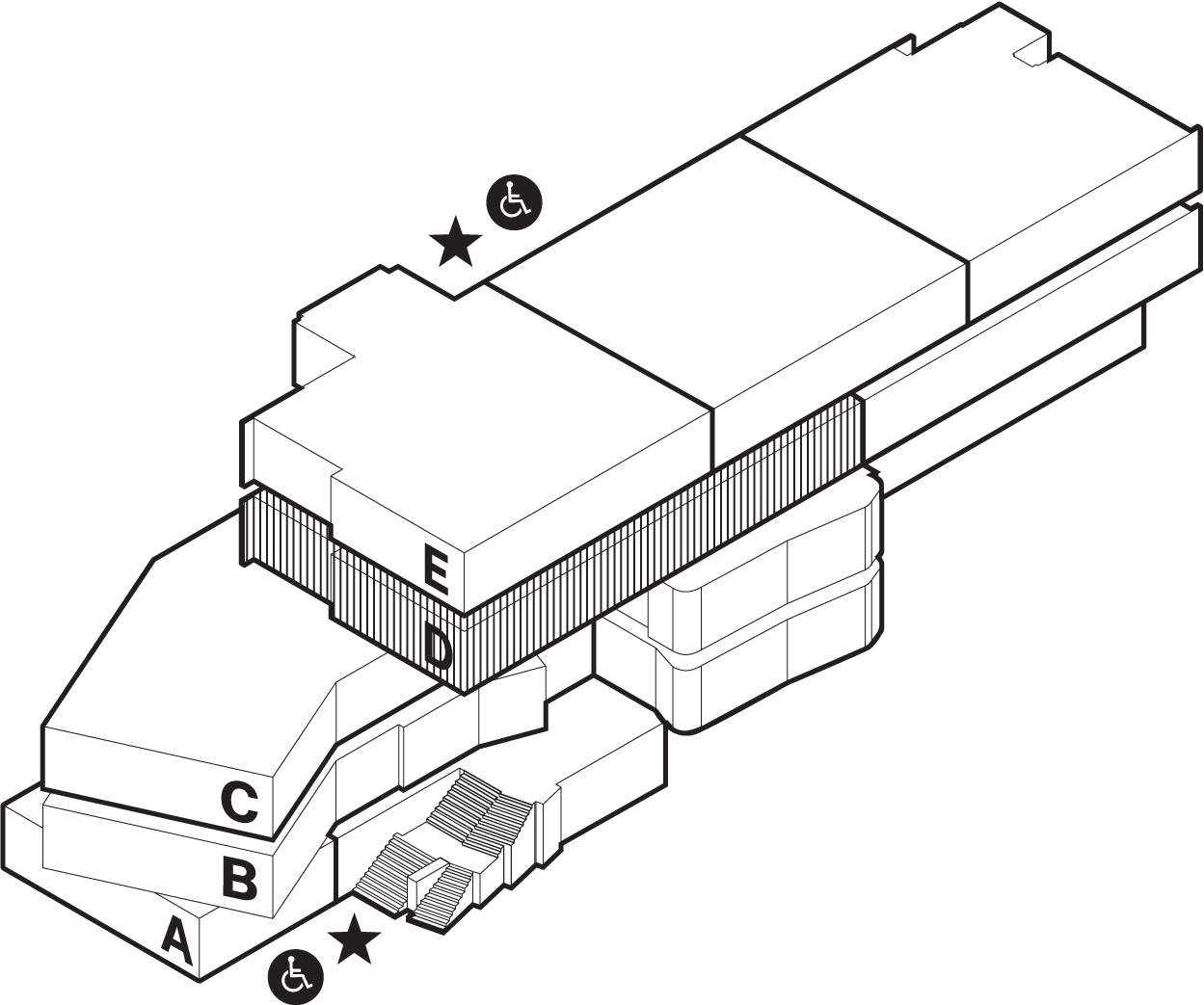 Location