Etanah Fuimaono-Lalau
Lapotopoto
Belonging is a fundamental aspect in a community. drawing inspiration from Lagi, an entrepreneur and business owner of Lagi's Island Styles retail store in Lower Hutt, Wellington, my practice focuses on strengthening the Pacific Island community in the Hutt Valley by infusing Samoan and European ideologies into spaces to create Lapotopoto, a tangible space where people can exchange, educate and engage in community activities.
An artist who is continually exploring new territories and who embraces mistakes. An artist who seeks to offer new perspectives to people through my practice in art and design. An artist who aims to be a voice for the Pacific community, which requires of me to be a student long after university.
Bachelor of Design (Hons)
Spatial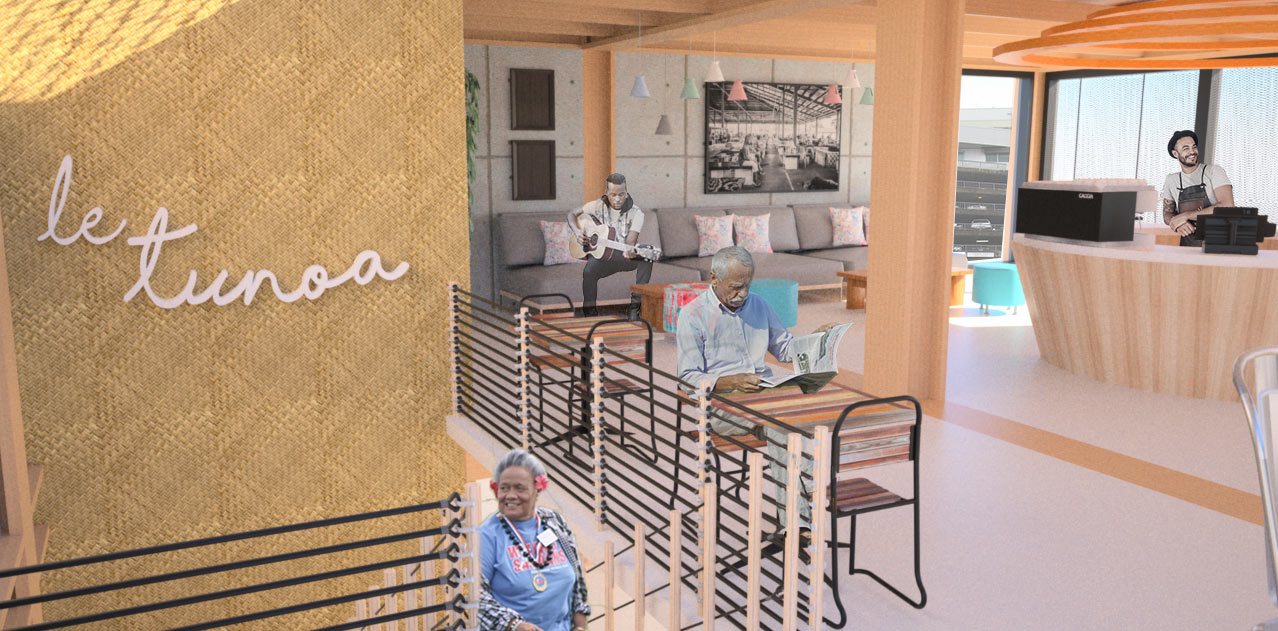 Le Tunoa café, one of three my proposed designs that offers the Hutt Valley community a space to socialise and relax.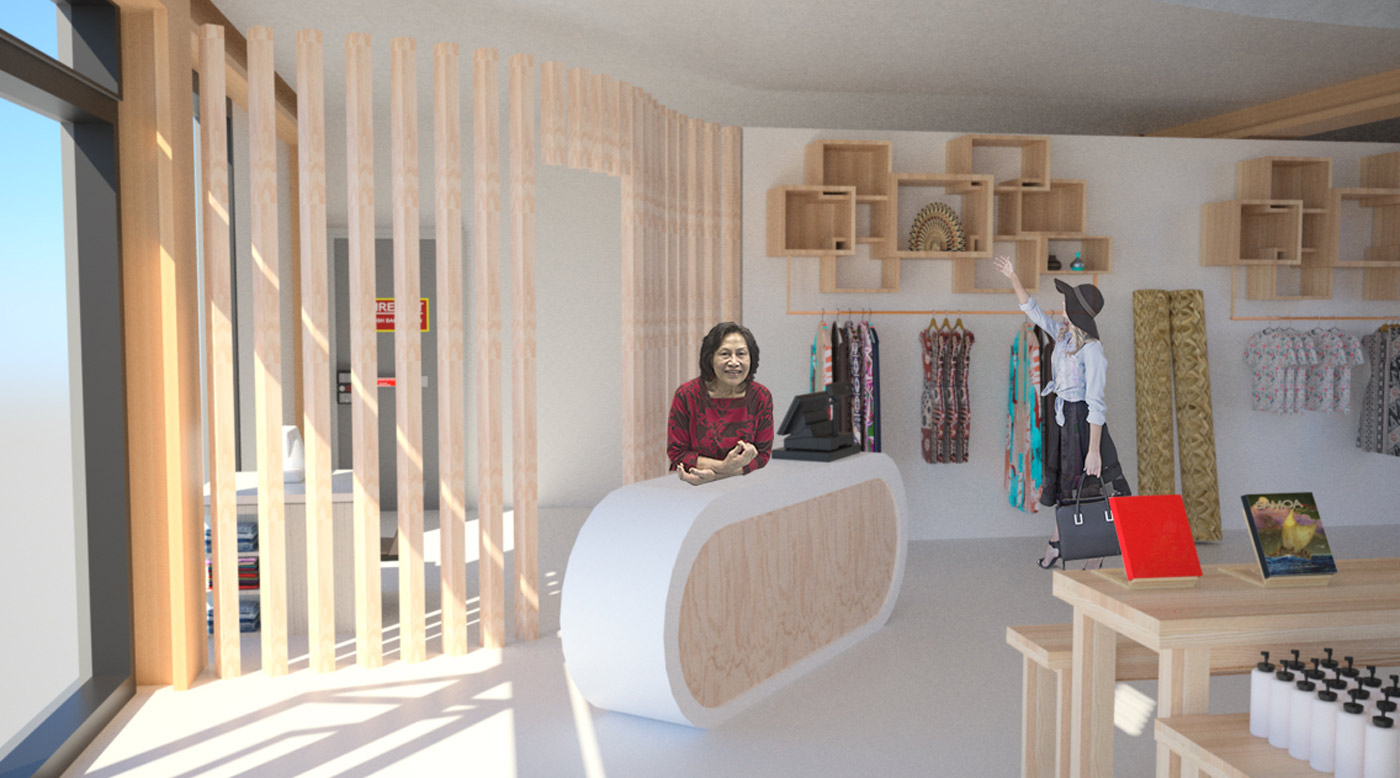 Lagi greeting people to her Lagi's Island Styles retail store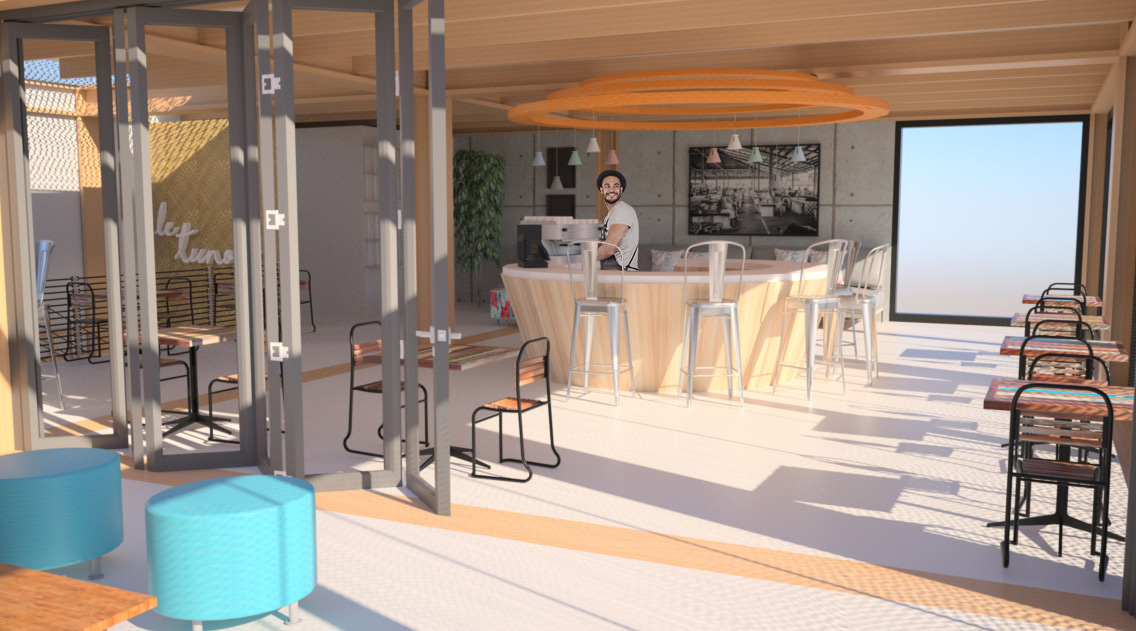 Barista smiling at Le Tunoa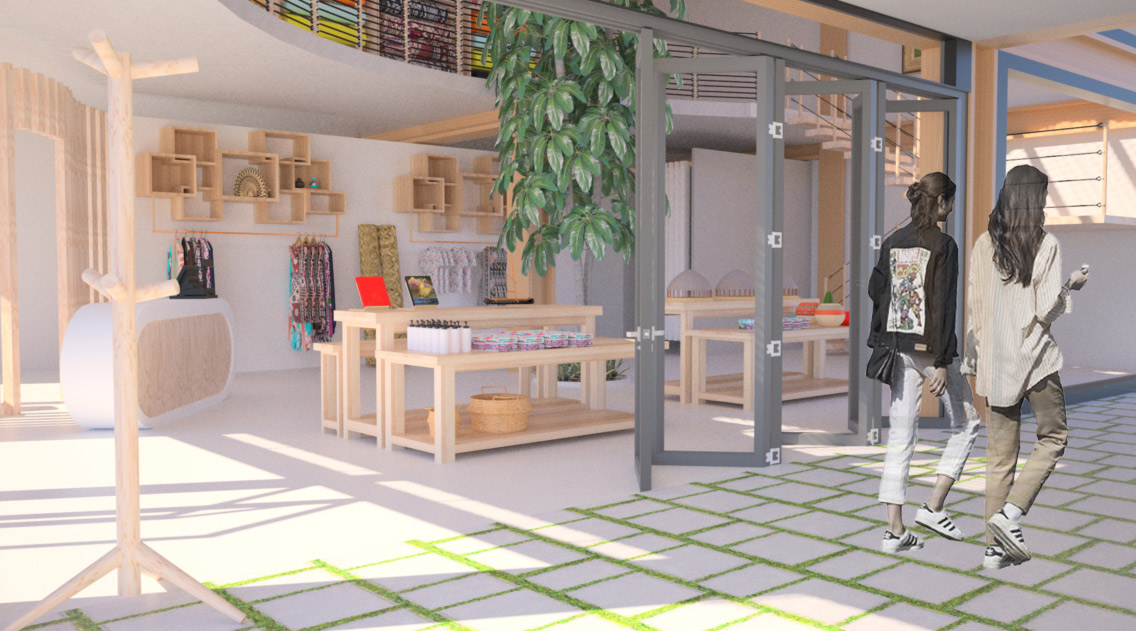 Perspective view of Lagi's Island Style , walkway through Queens Arcade, Lower Hutt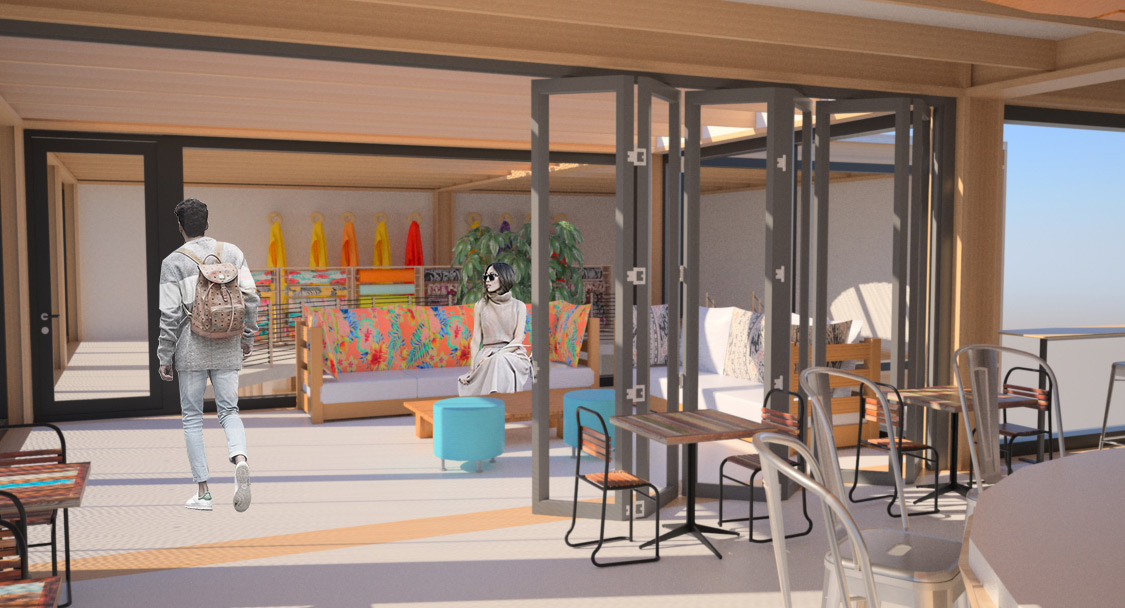 Perspective view of outdoor/indoor sitting area before walking into to 1st floor of Lagi's Island Styles
Location