Emily Bulkley
SEX +
Sexual health has long been governed by shame and stigma. This attitude has affected the way we approach our bodies and relationships, telling people that what they do is wrong & should be hidden. SEX + aims to give visibility to sexual health issues and educated choice and empowerment back to clients. It encourages active and social experiences that extends from entry, to waiting and to self-education, letting visitors create their own journey.
I am interested in how spatial design can be used to design or create opportunity to start conversation for social good, whether this be in sustainability or social issues.
I love looking how our environment can shape our lives, widening our world or working to change it.
Bachelor of Design (Hons)
Spatial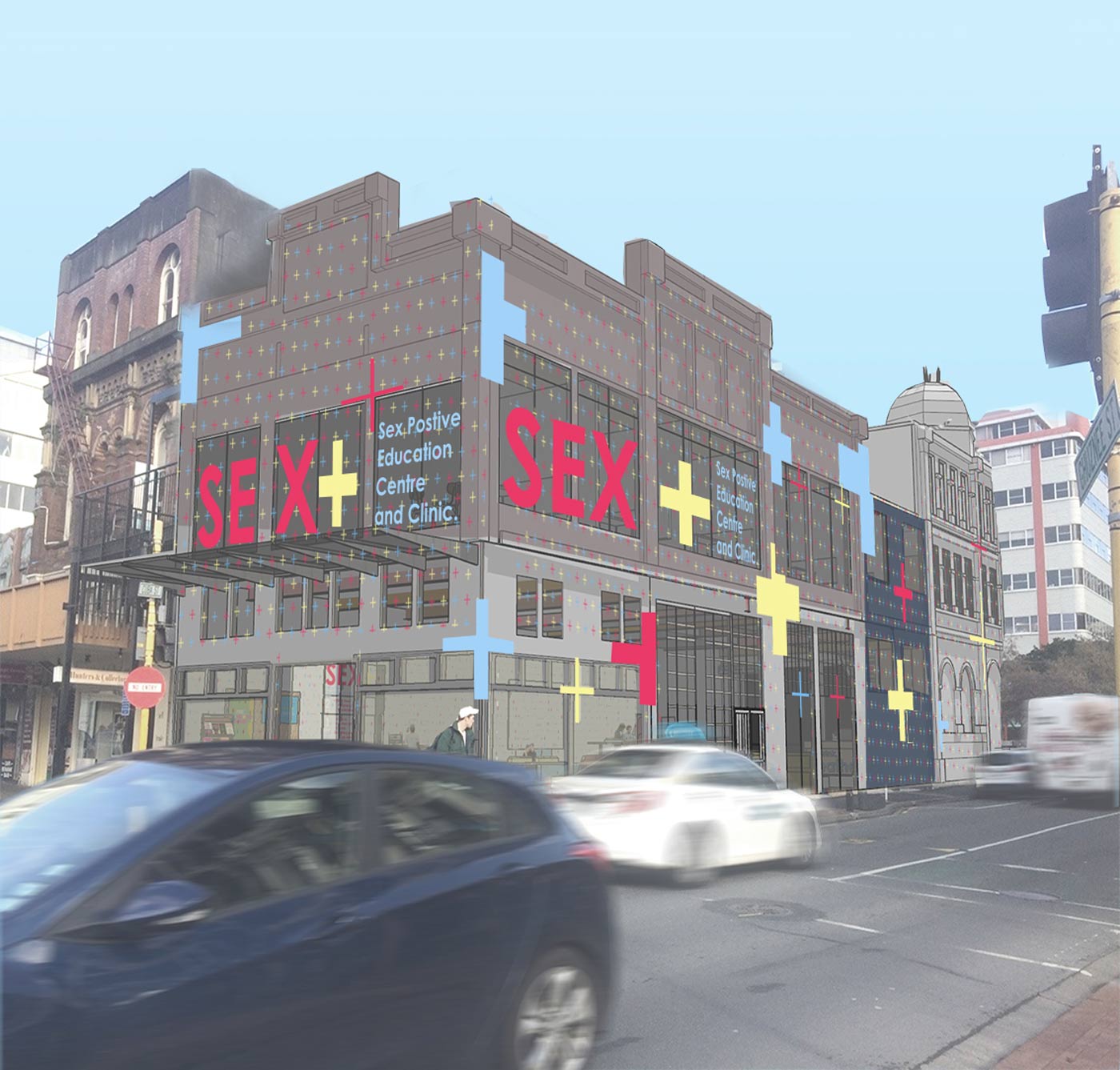 This is a visualization of the SEX +, Sex positive education centre and clinic. It is at the corner of Ghuznee and Cuba street in Wellington.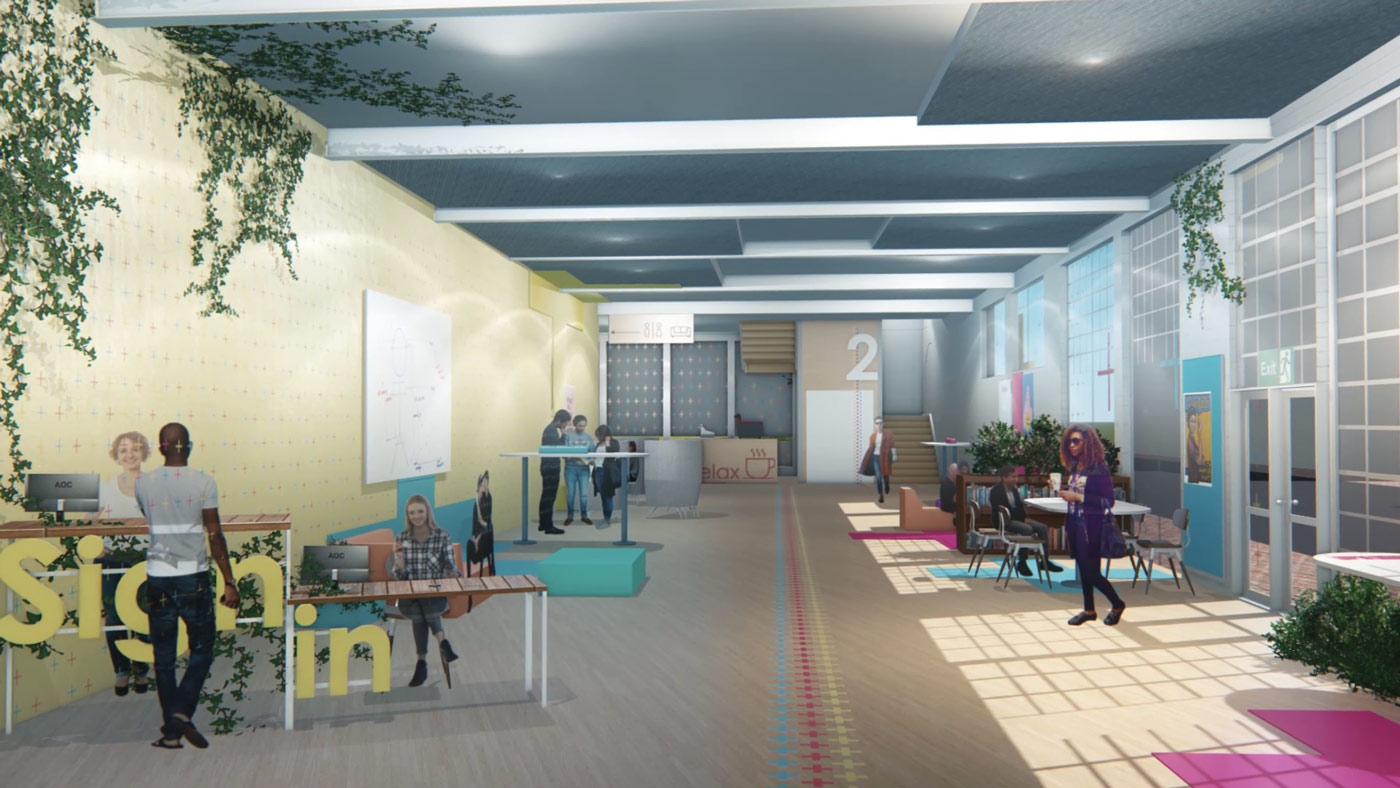 This is the main entrance section of my design, where the reception and most of the educational materials are housed.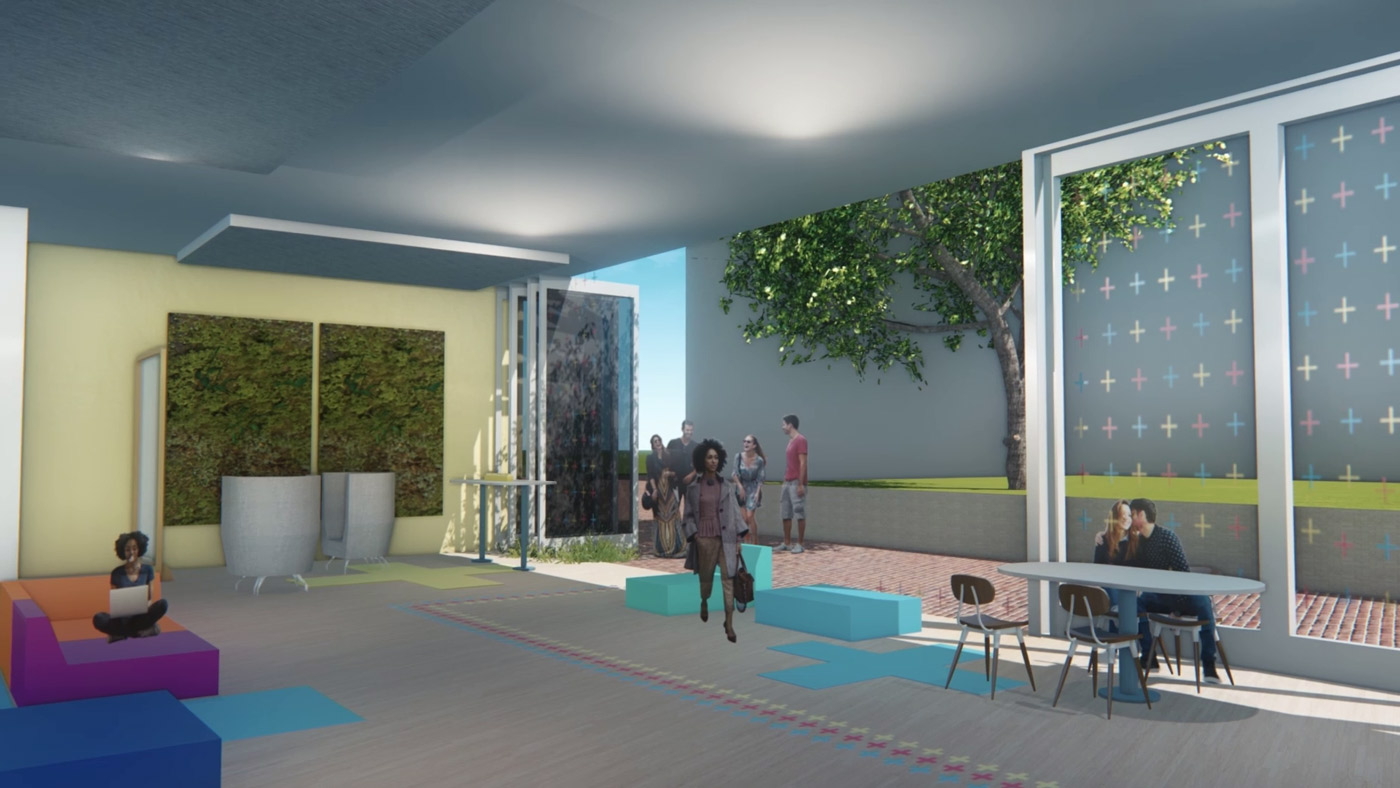 This is the second half of the waiting room, which is right next to Glover park, Te Aro. It has a coffee cart and more seating.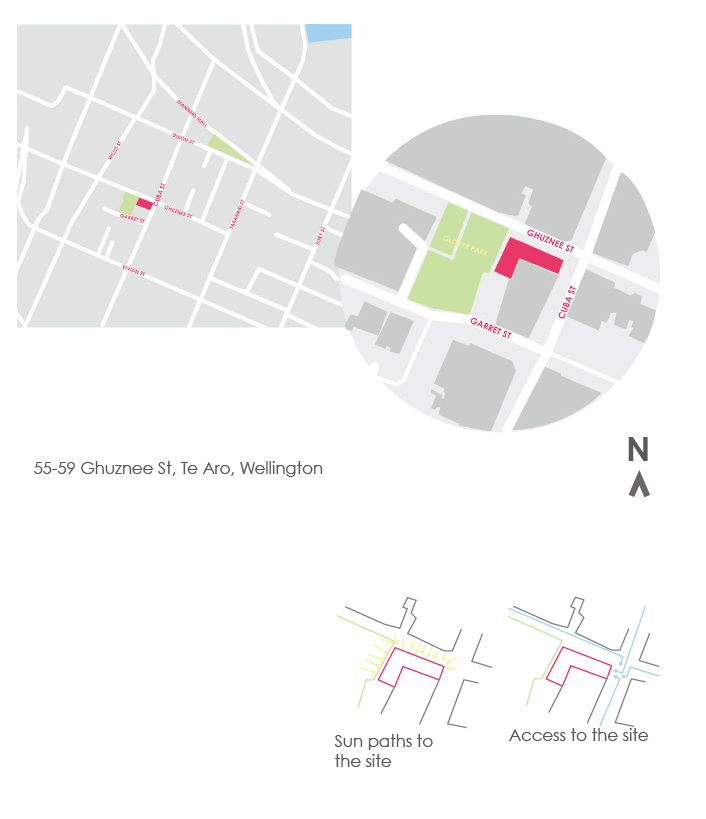 This is the site plan for my design, looking at access into the buildings and showing where it is situated in the city, where it is very visible.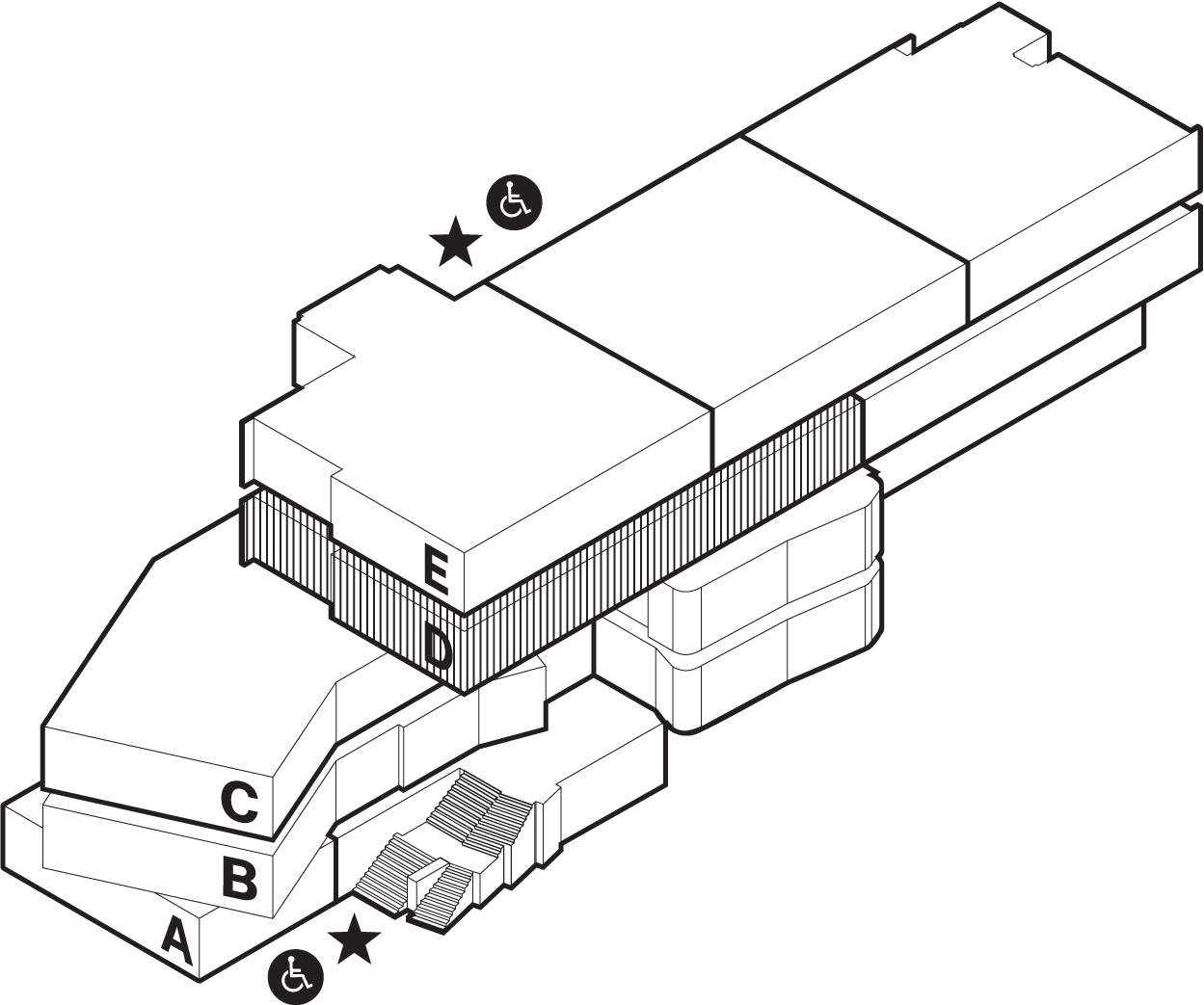 Location