Liam Yu
Chinese New Zealanders
I am concerned with questions about the lifestyles of current Chinese immigrants in New Zealand. My photographs try to capture the realities of the lives these people lead. These photos are more about finding the essence of the multitude of experiences from all those who, searching for new lives, have come to call this country home. This project is for all New Zealanders, in hope that they might understand more about the Chinese immigrants who are becoming a significant part of the community.

I was a wedding photographer in Queenstown for more than 3 years. Currently, I am undertaking a photographic project about Chinese immigrants in New Zealand.

Bachelor of Design (Hons)
Photography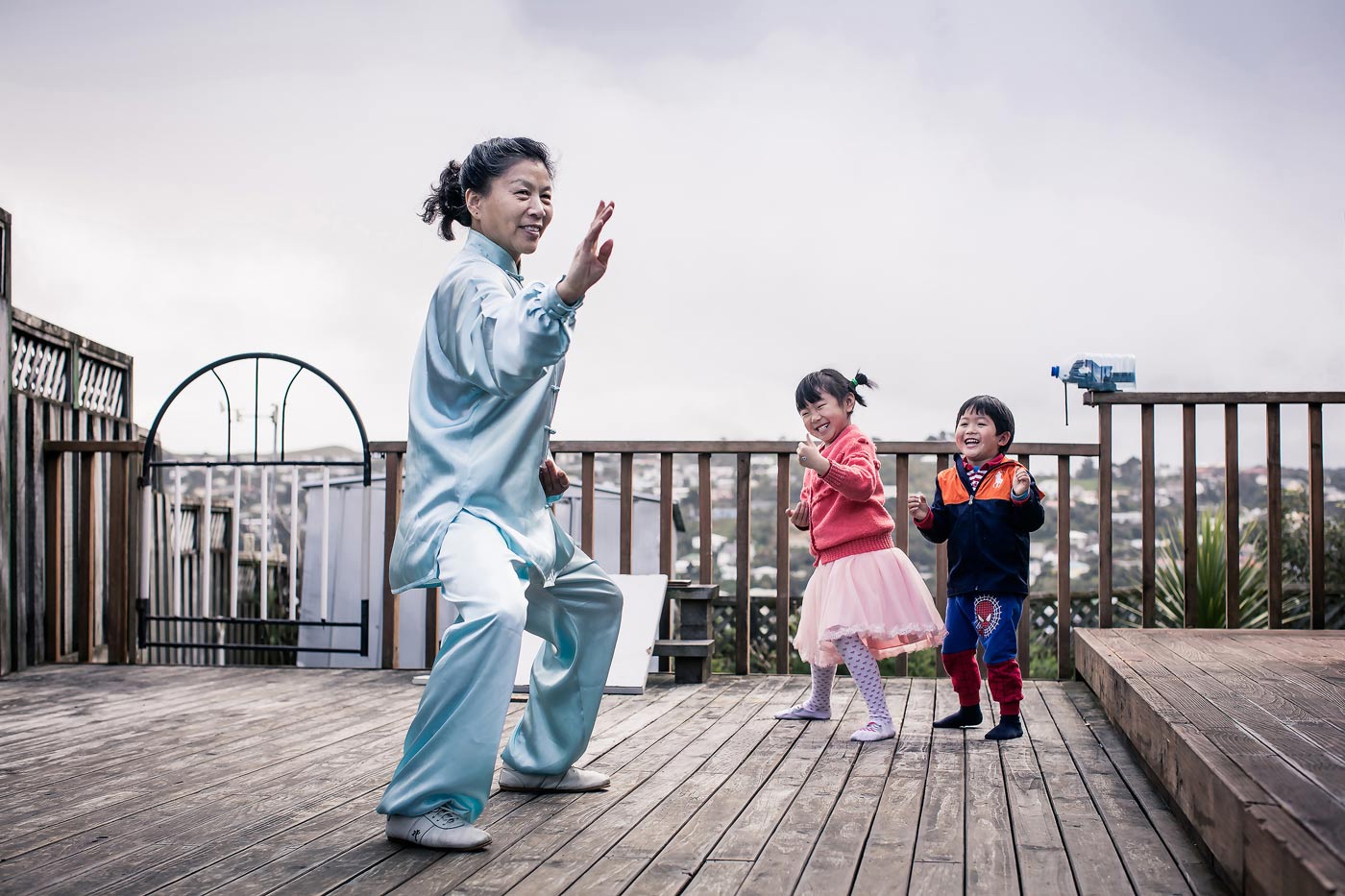 Children play with their grandmother who are playing the Chinese traditional Gongfu - Taiji at the backyard of the house.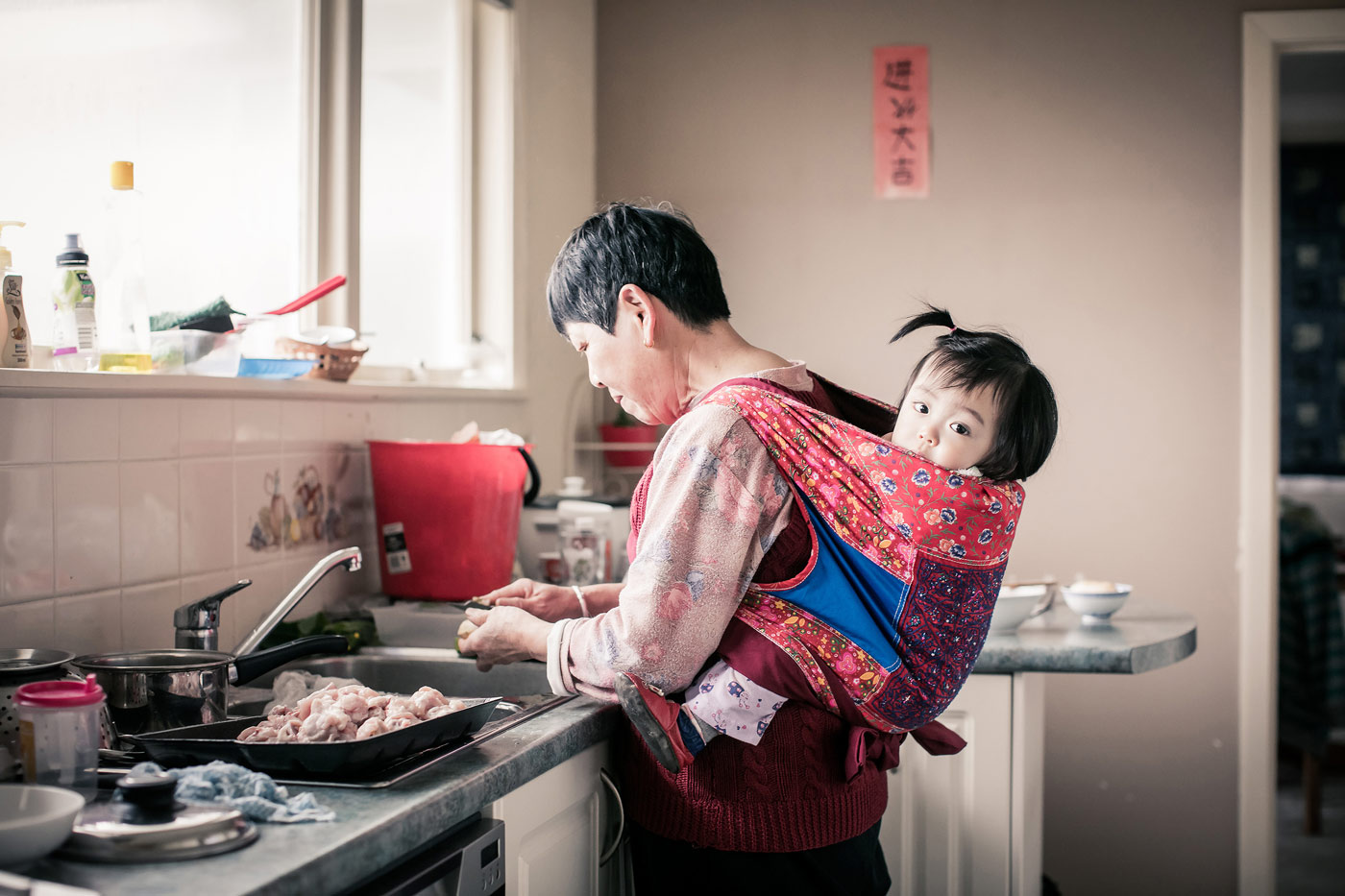 A grandmother look after the child, when their parents both work full-time. That is a part of traditional Chinese culture.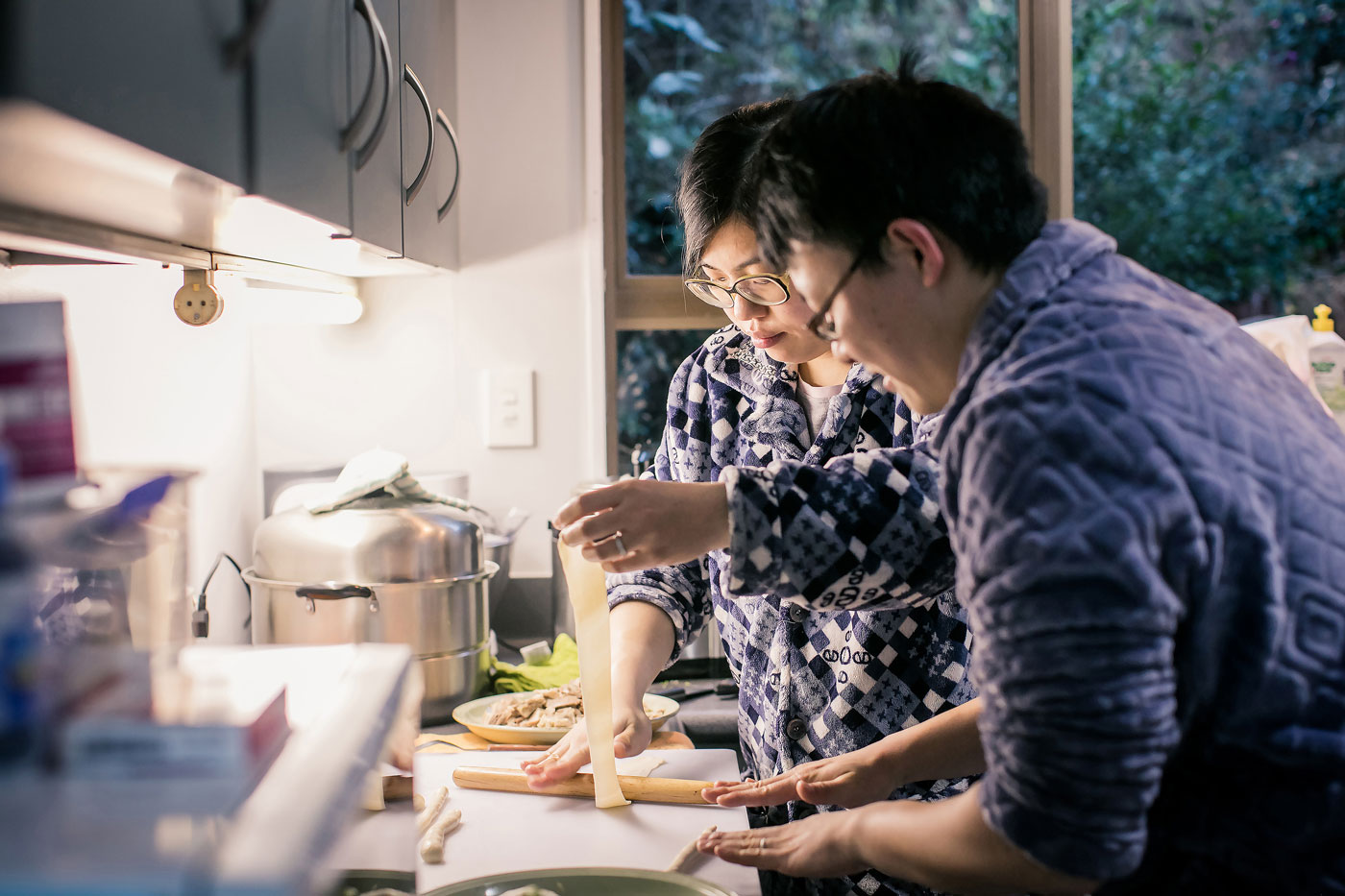 The couple are making a traditional West-North Chinese dish for dinner together at weekend. And the lady was pregnant, a baby was born a week after.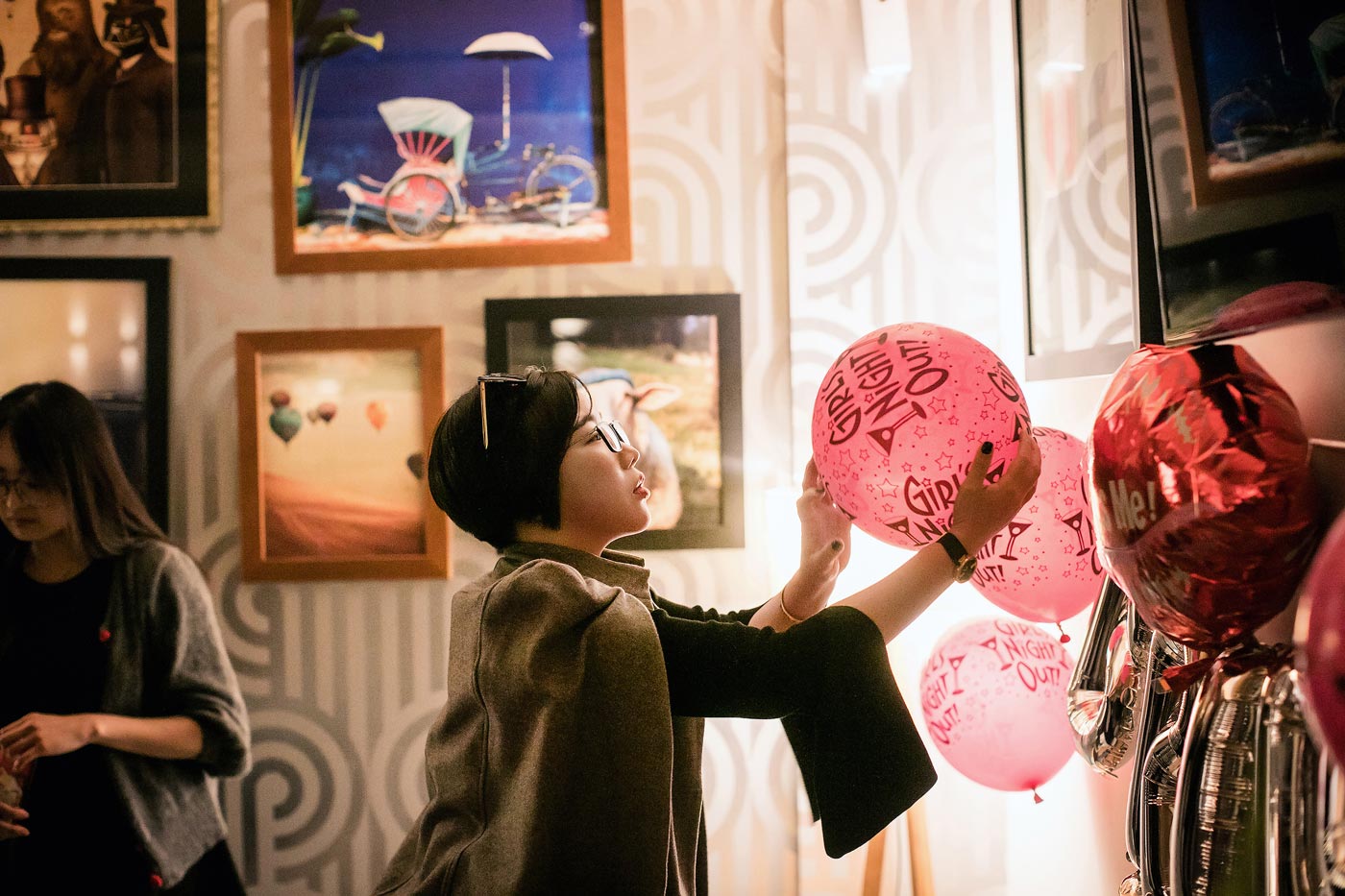 Sarah Zhu was arranging a girl's night party for her friend who would marry a few days later.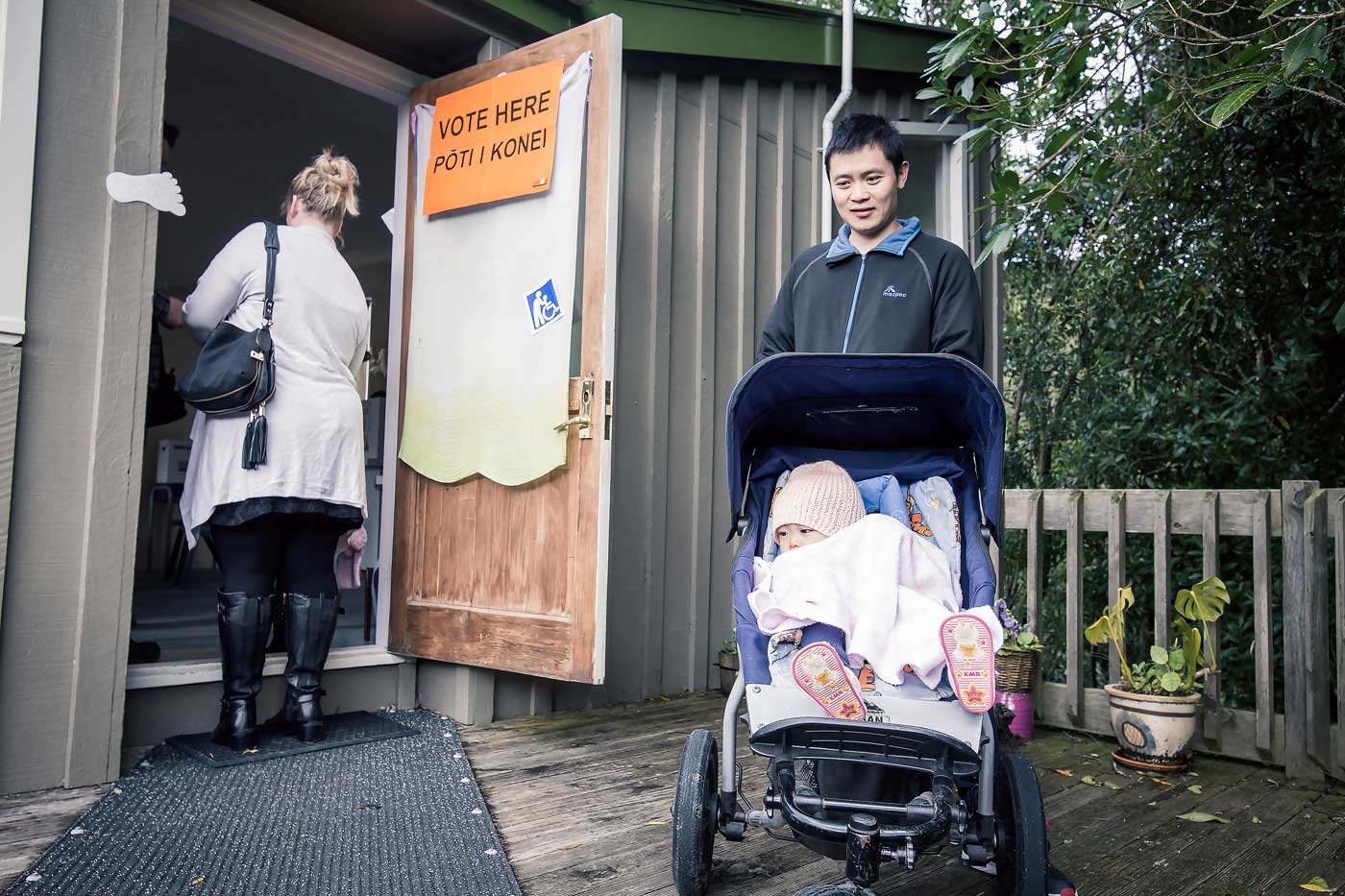 On the voting day, after he voted, Jimmy Dai was waiting with his little daughter for wife Jackie Dong who was voting in the vote station.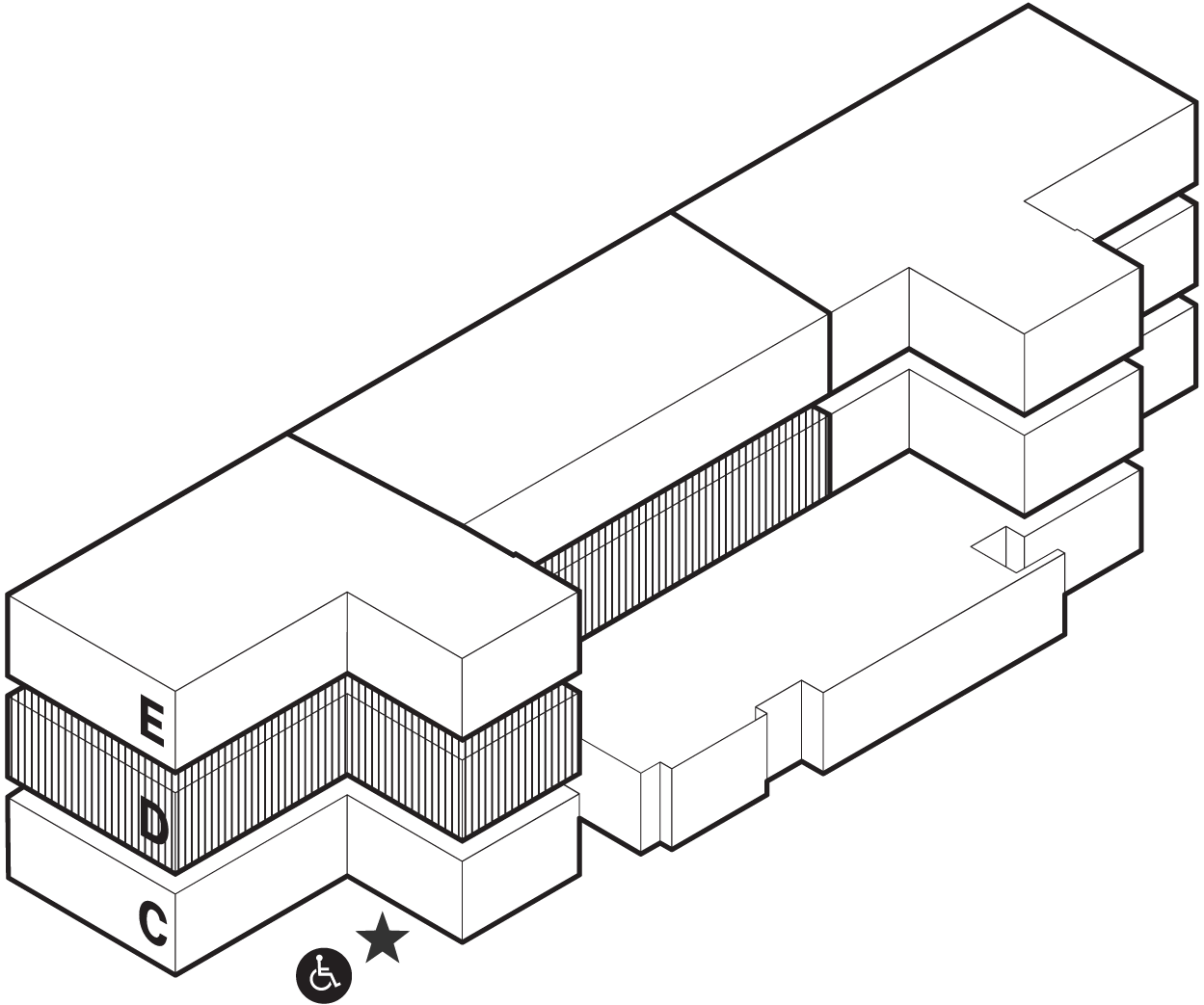 Location
Block 2
Level D, East & Middle