Georgia Glass
Of the Crowd
Between April and October 2017, one hundred and twenty-nine people, unknown to the artist, answered a call for participation via poster and each submitted a portrait photograph on the promise that their image would be painted in miniature and then gifted back to them. It was an exchance that hoped to slow down some of the split-second interactions we usually have with the unknown people around us; to query what really seperates us as strangers.
Using the anachronistic techniques of miniature portrait painting, I intend to query the interactions between people and inject a notion of kindness into the spaces between us as strangers.
Master of Fine Arts
Master of Fine Arts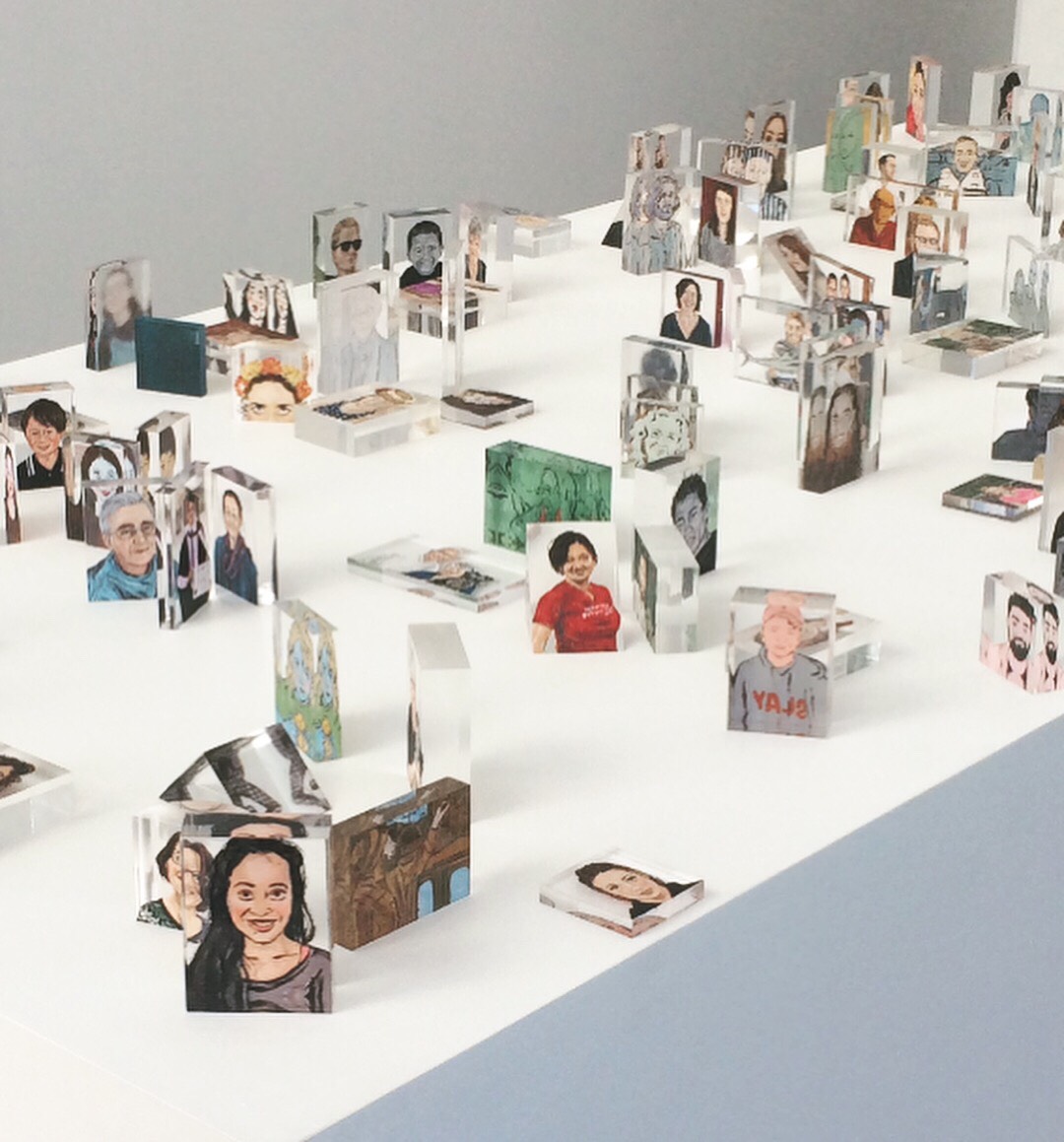 Oil paint on Plexiglass.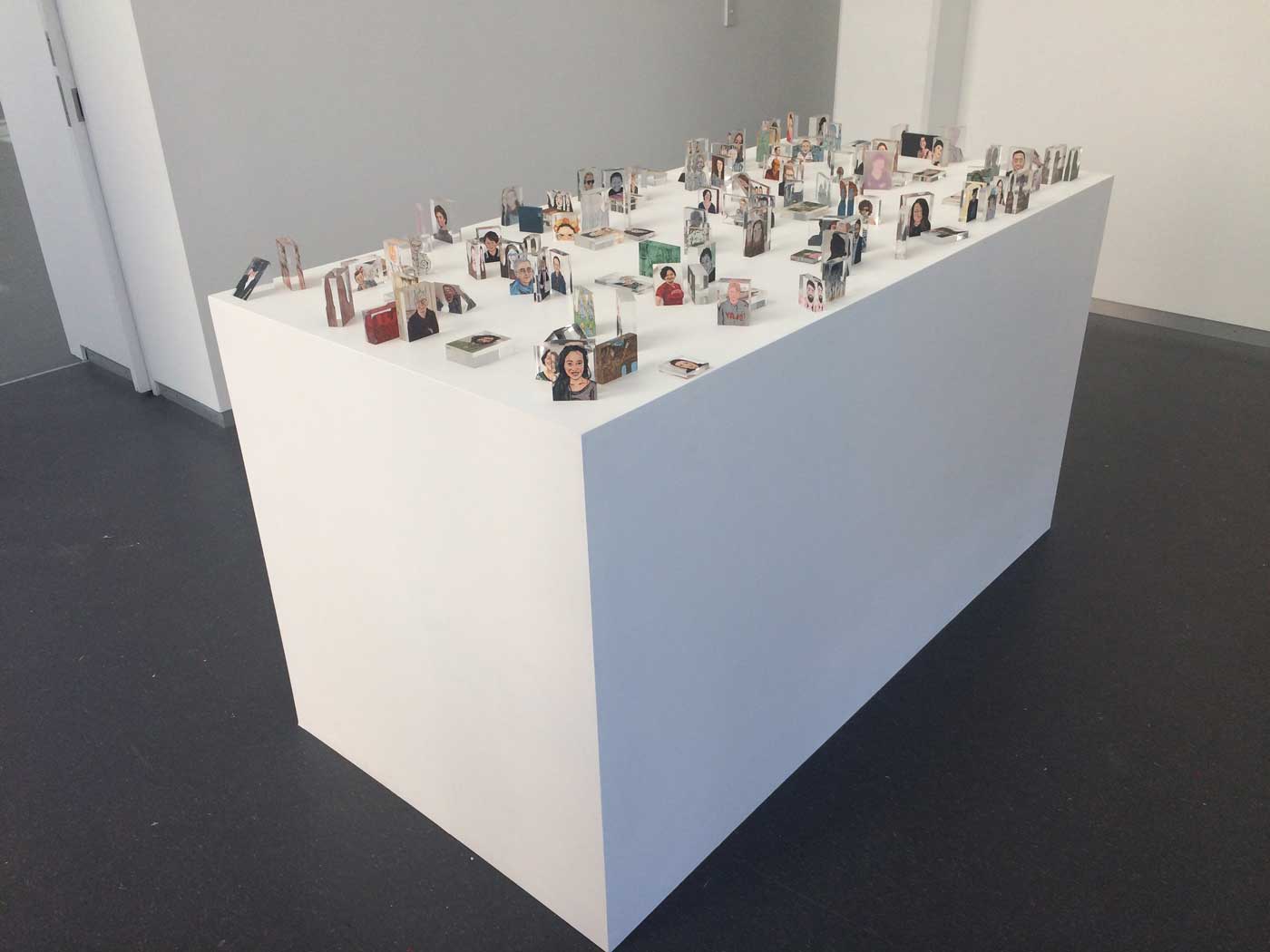 Installation at The Engine Room.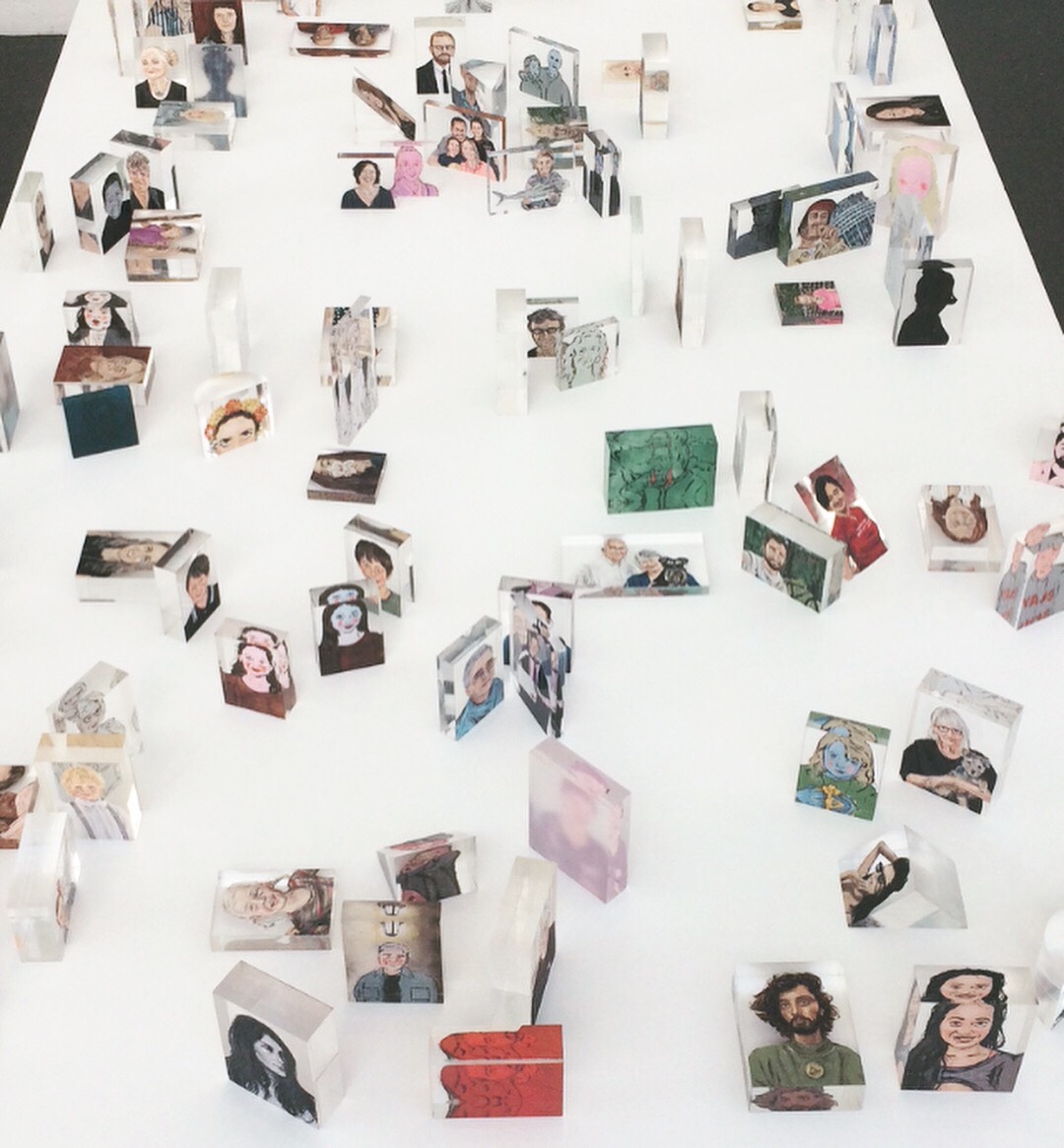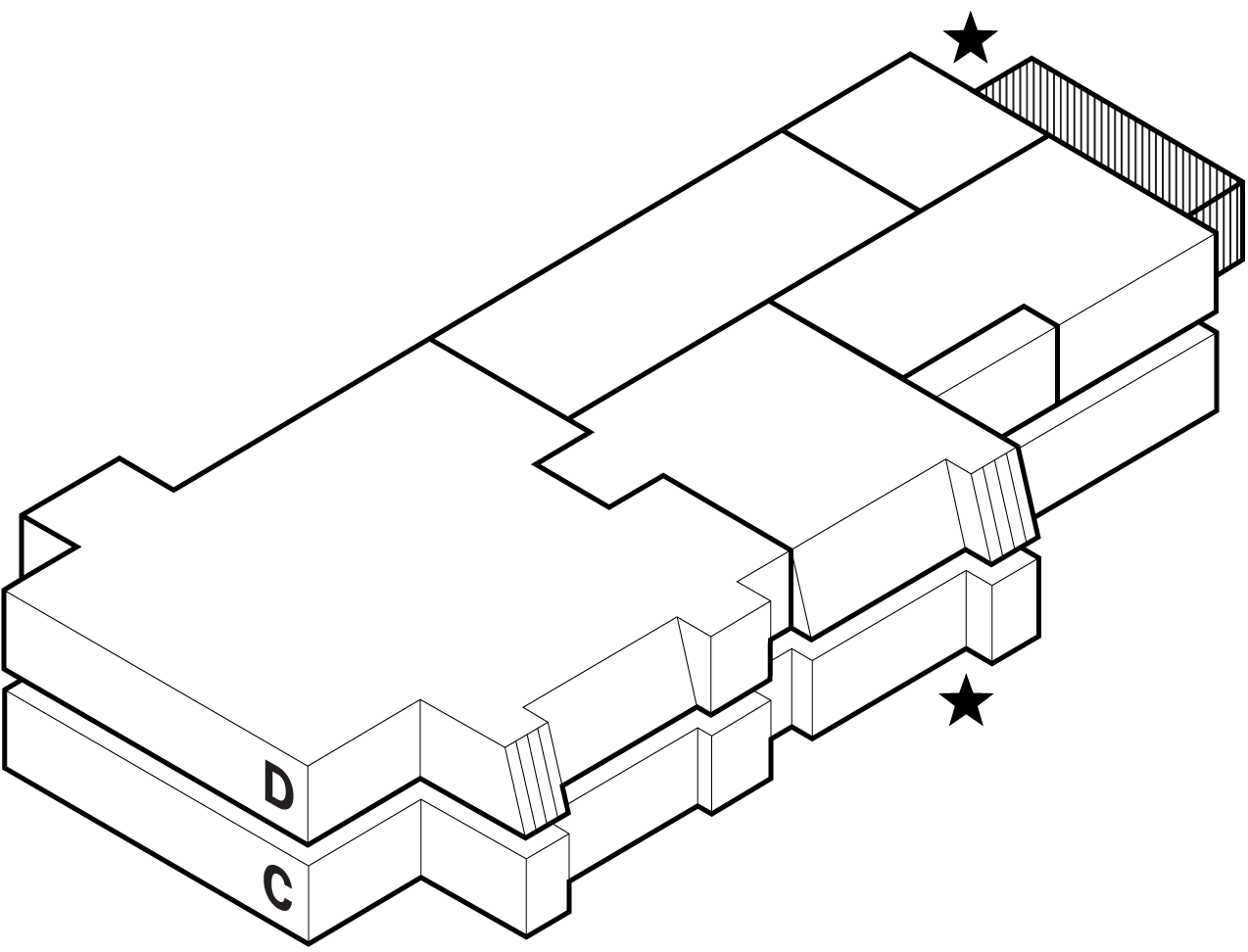 Location