Tanya Kerr
Pīwakawaka
Airports have never been known for their comfortable sleeping arrangements, so I decided to design one. Piwakawaka is a sleeping pod. The name, meaning 'fantail' in te reo Māori, is what inspired the door mechanism. Pīwakawaka redefines the traditional airport aesthetic, is app integrated, portable, flat-packable, aids in jet lag prevention and charges your devices. It gives the user privacy without compromising security concerns of the airport.
I am an industrial designer, passionate about the idea that design can lead change. My biggest interests are innovation, design thinking, human-centred and UX design. I also have a background in furniture-making, ceramics, graphics, photography, marketing, fashion, costume-design and fine arts.
Bachelor of Design (Hons)
Industrial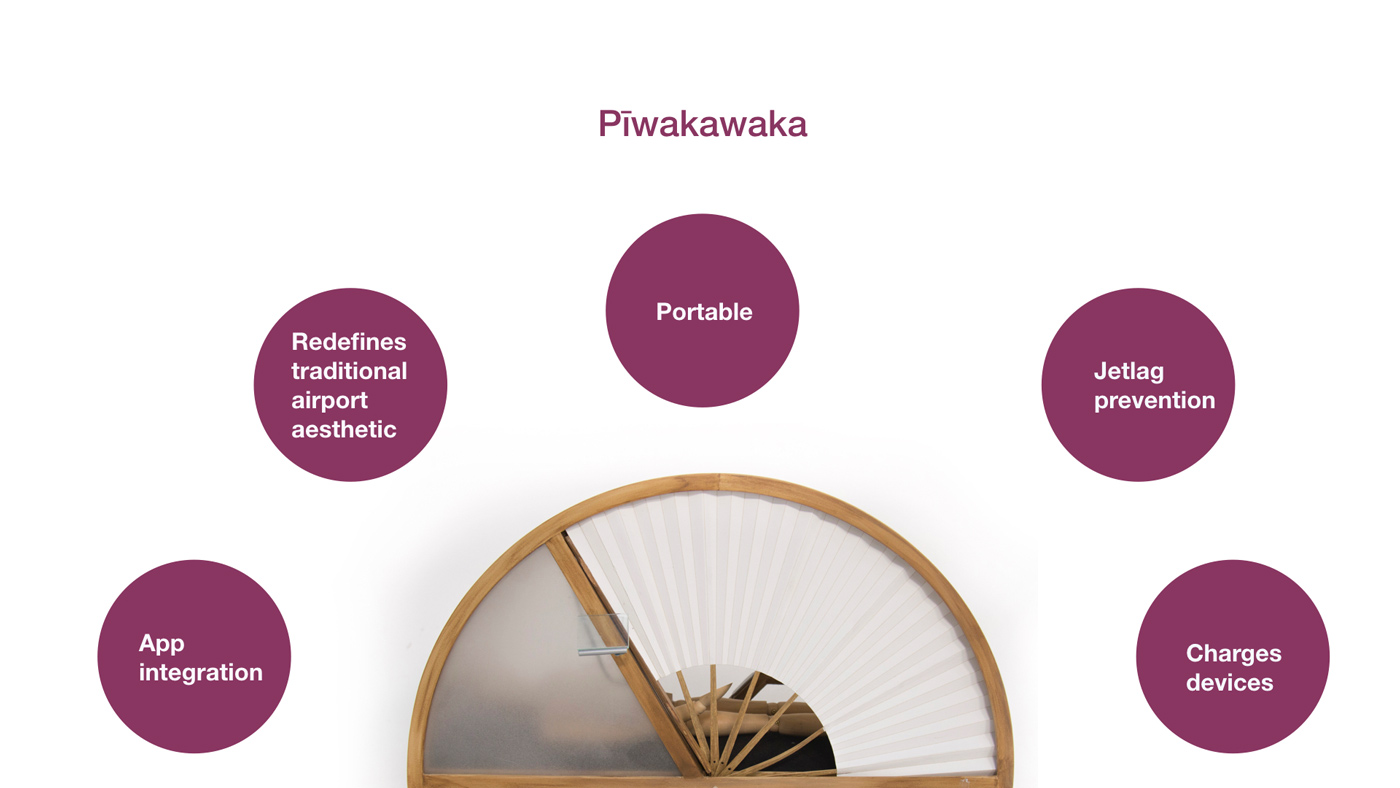 Frontal view of the PĪwakawaka sleeping pod and some of it's features.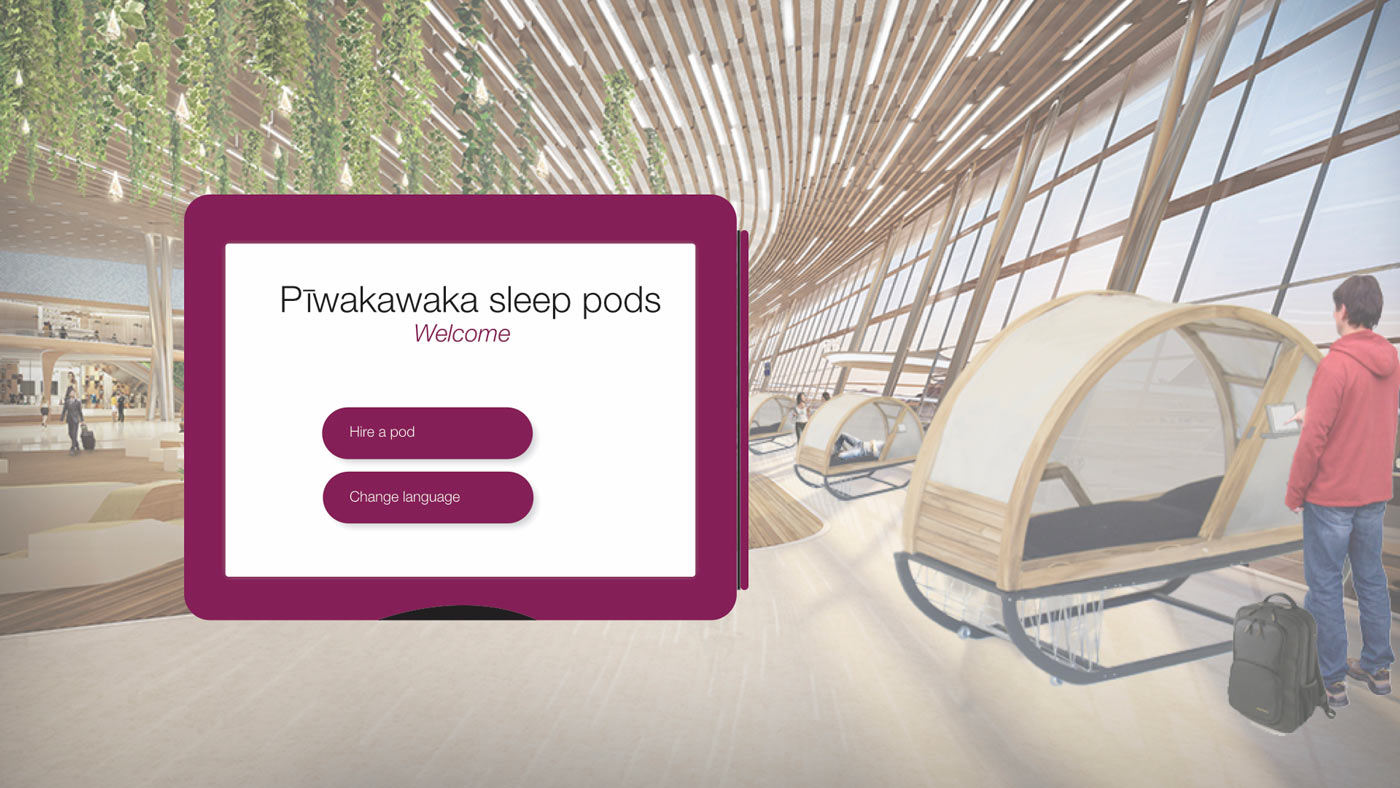 A look into the screens interface. Payment can be made via the app or by directly swiping your card.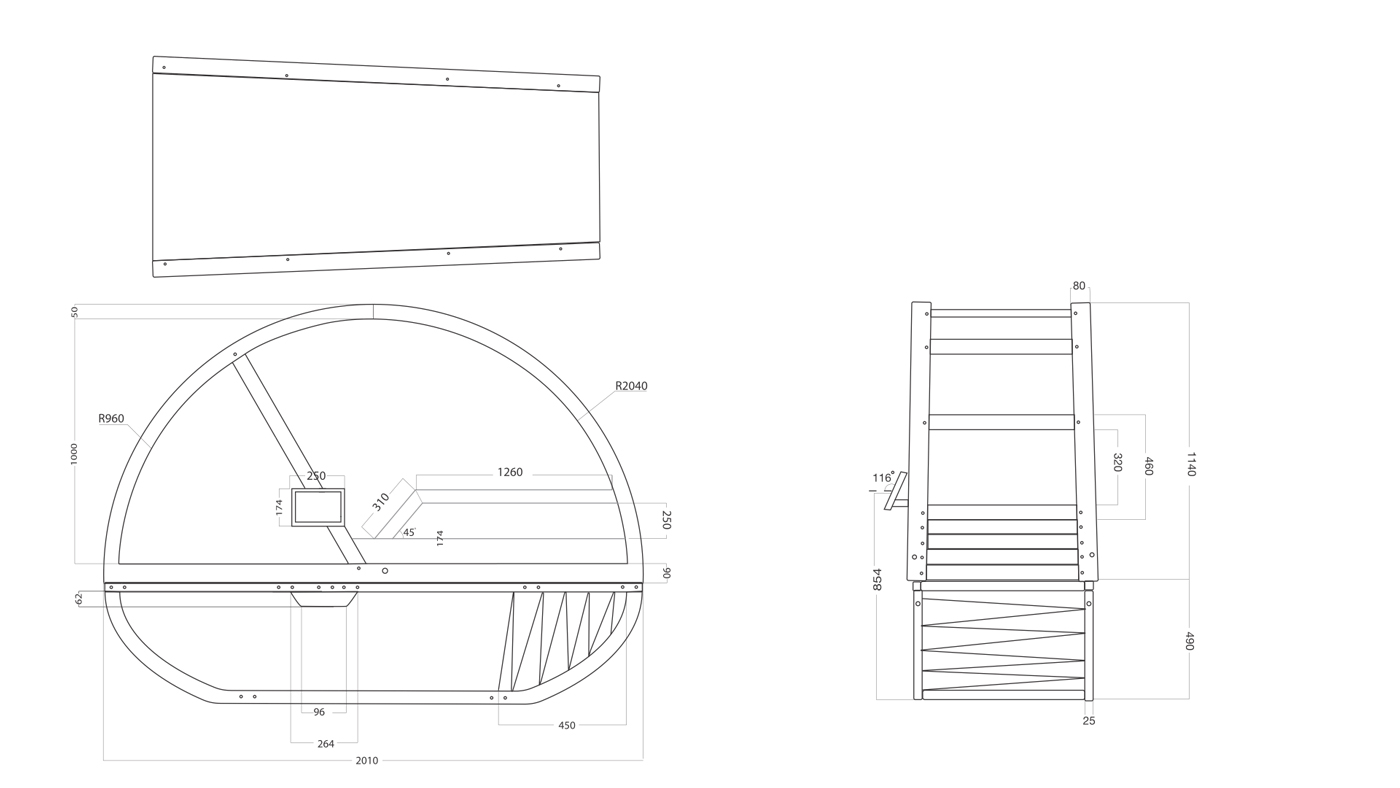 Technical drawing 1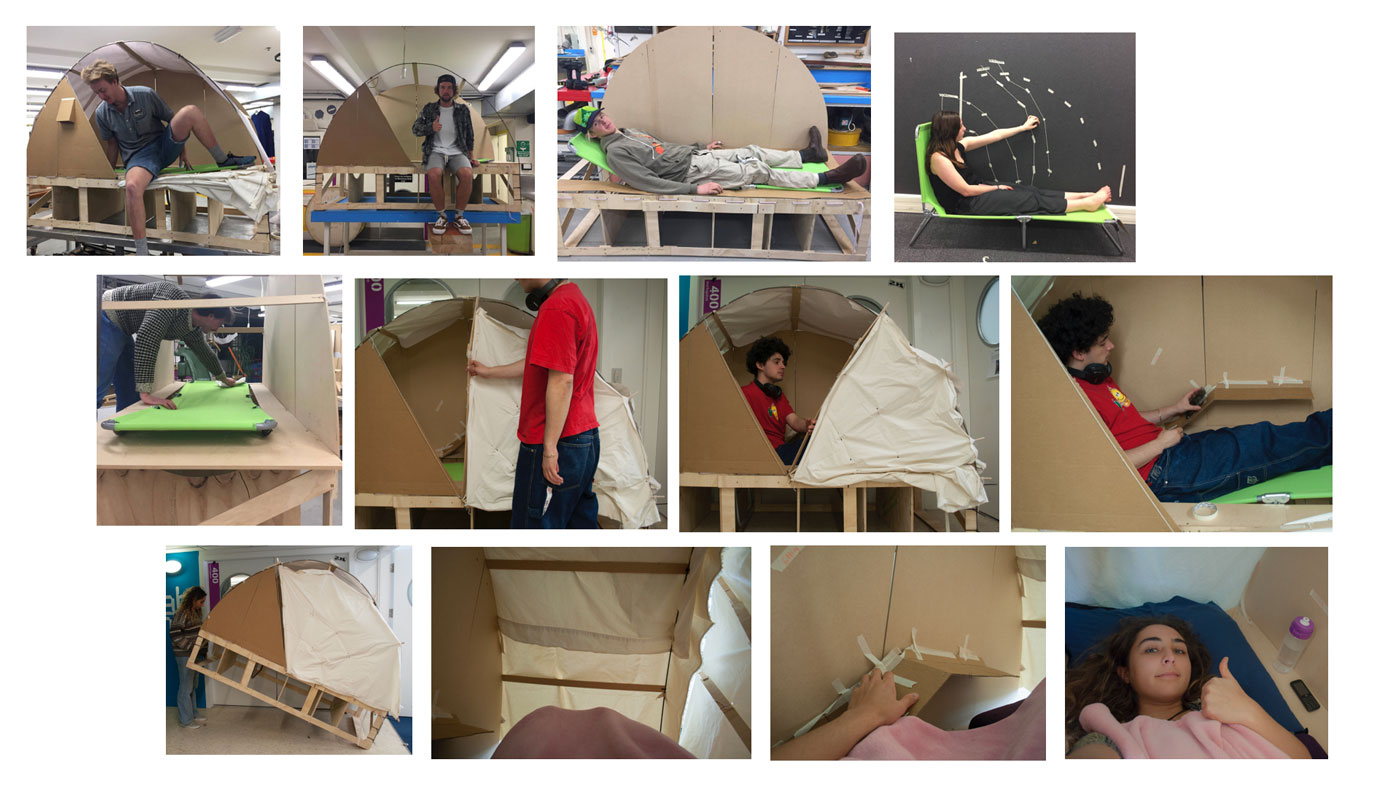 User testing for ergonomics and usability with a full scale test rig.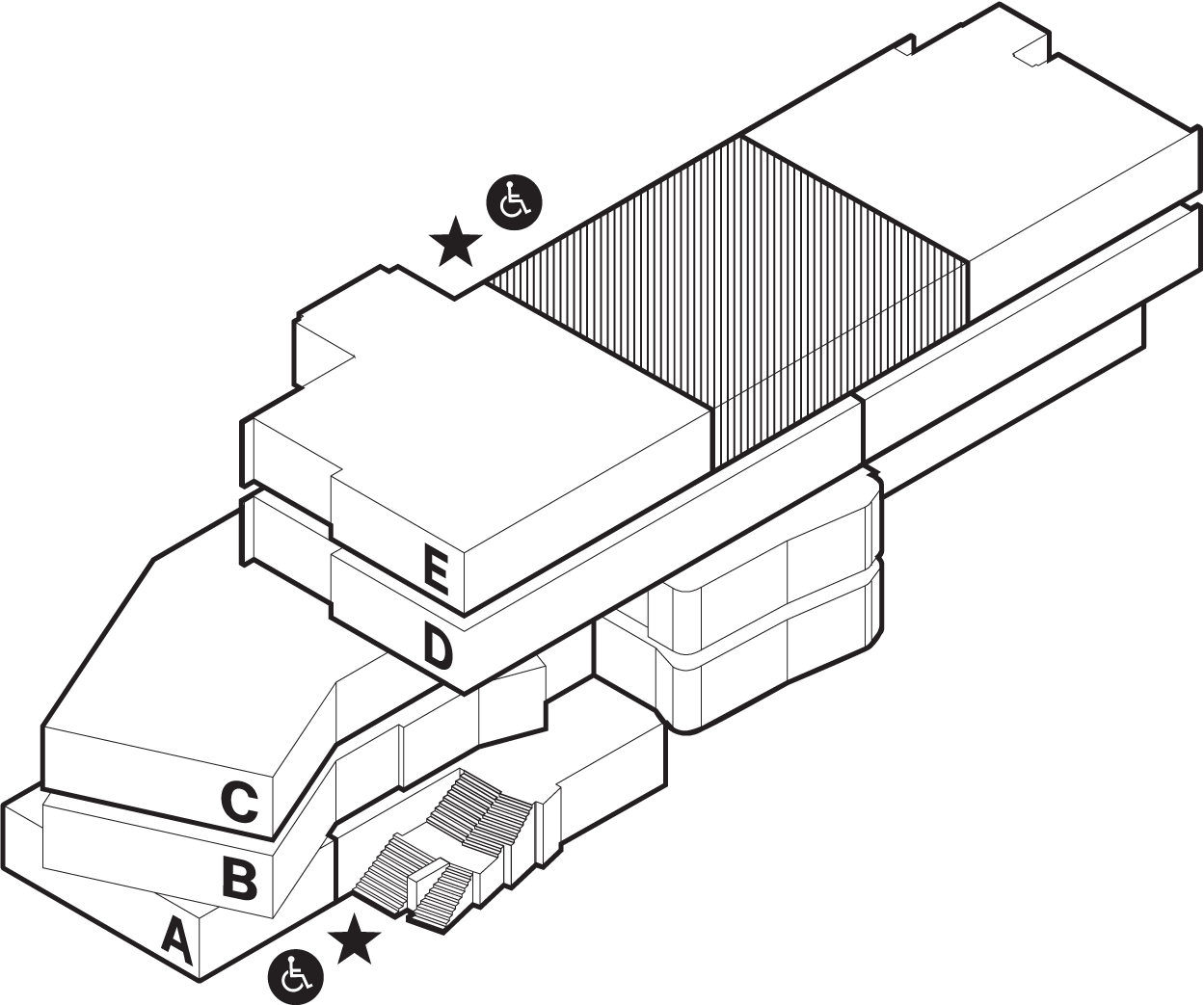 Location