Louis Ferens
SR-V Chair & Foot Stool
The Spinal Re-Voicing Chair & Foot Stool is designed to improve guitar practice. This design provides increased ergonomics, usability and product fluidity. Through correct body and practice form support guitarists can practice comfortably for longer. Product fluidity is achieved through a retractable guitar lead, pedal access, product storage and easy access to a guitar.
A Taranaki born and raised industrial designer. My objectives are to be always expanding my knowledge and improving my skills so I can create functional, timeless and innovative designs.
Bachelor of Design (Hons)
Industrial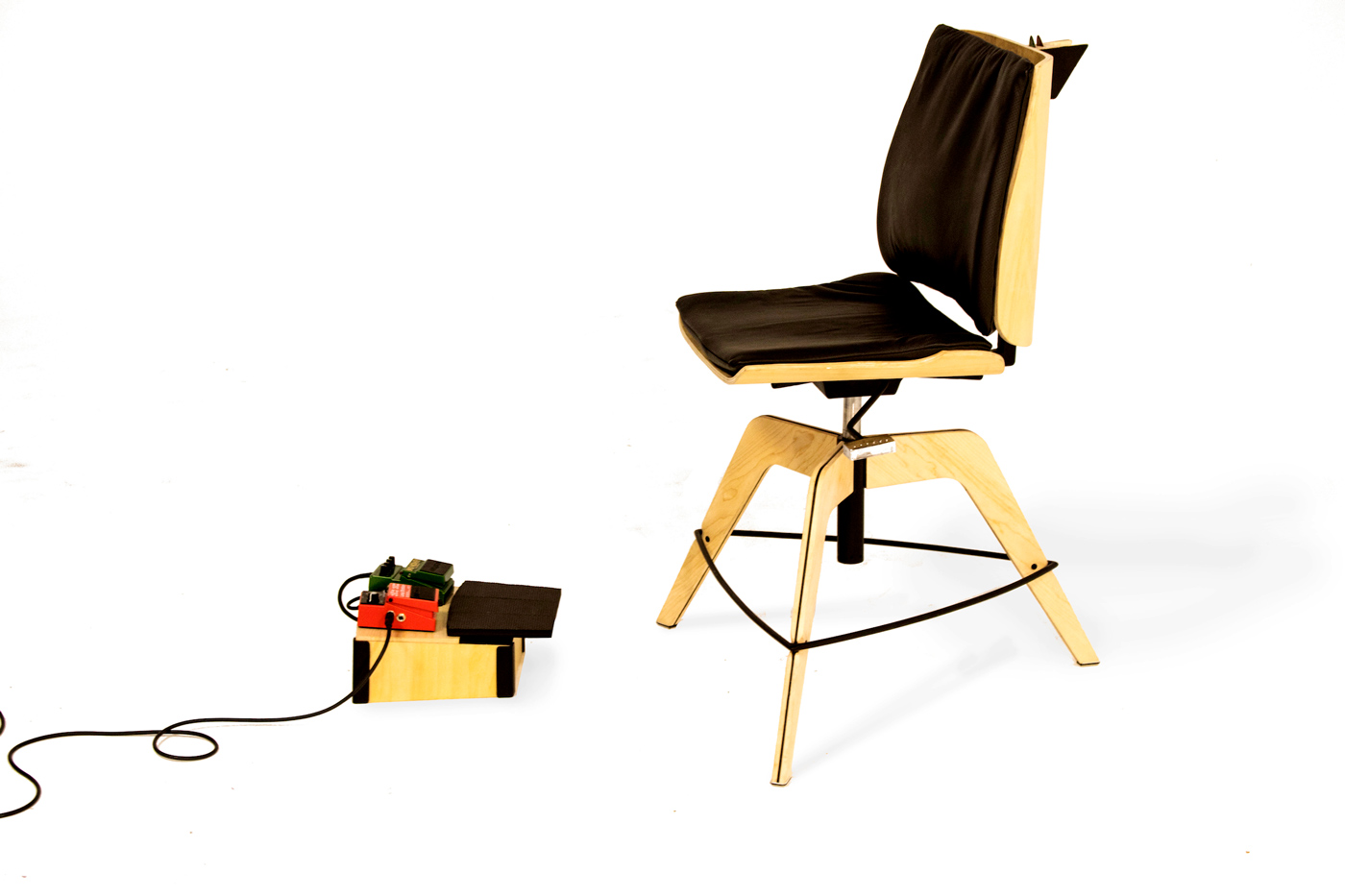 The 'S-RV Chair & Foot Stool' has multiple foot placement positions, ergonomic cushioning and unique aesthetics.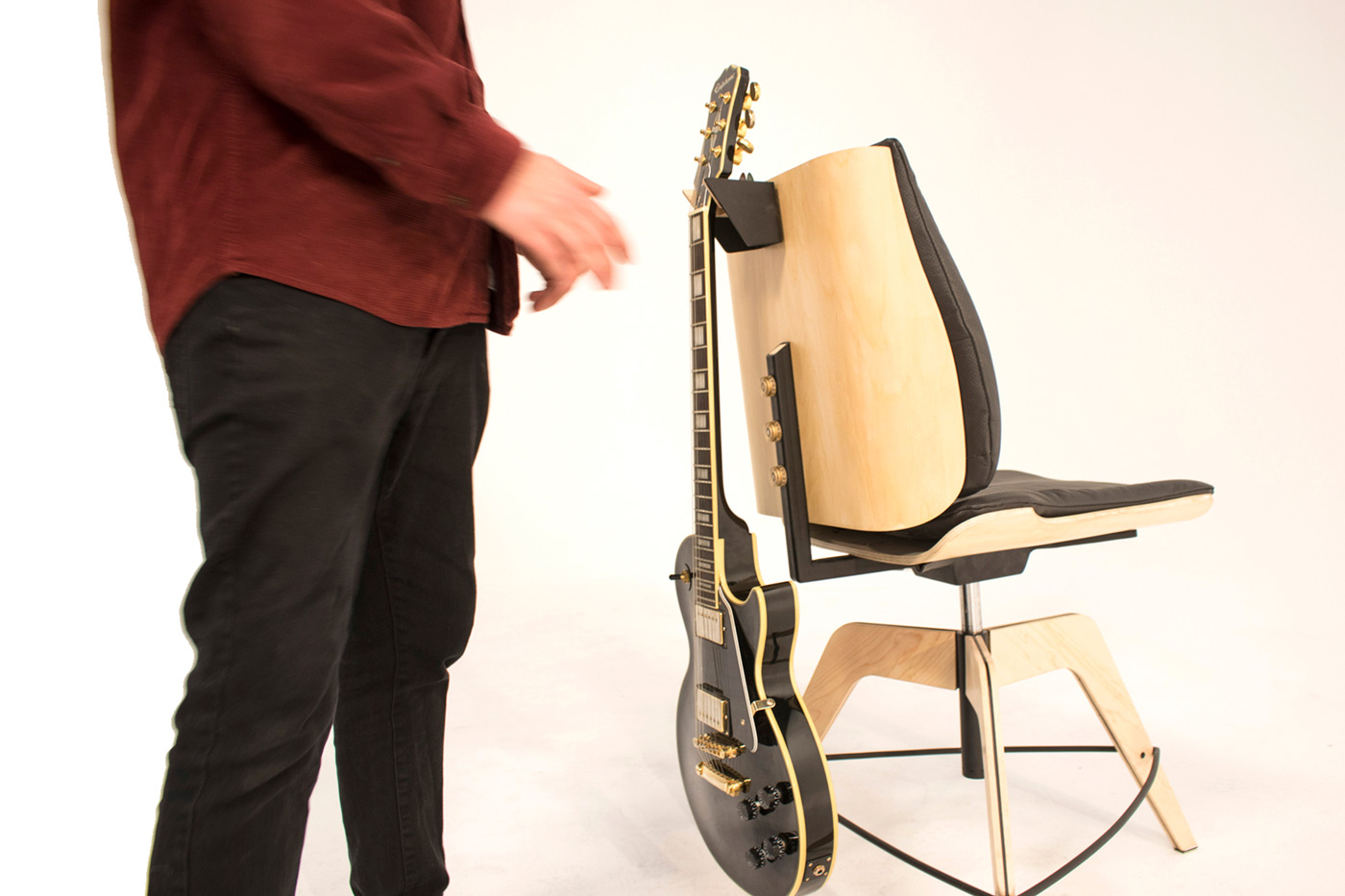 Simple use of guitar holder.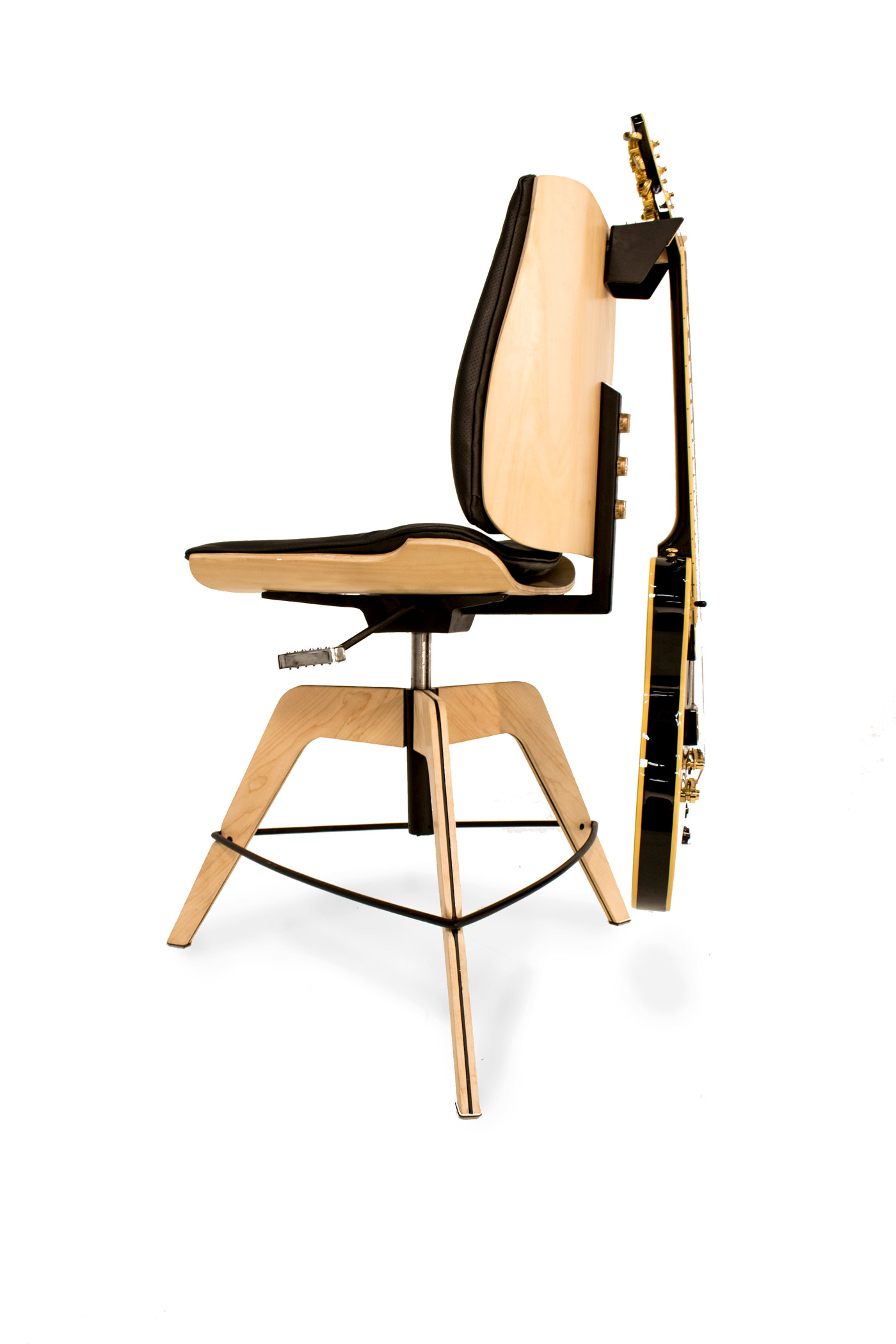 Side view, featuring materiality and guitar storage.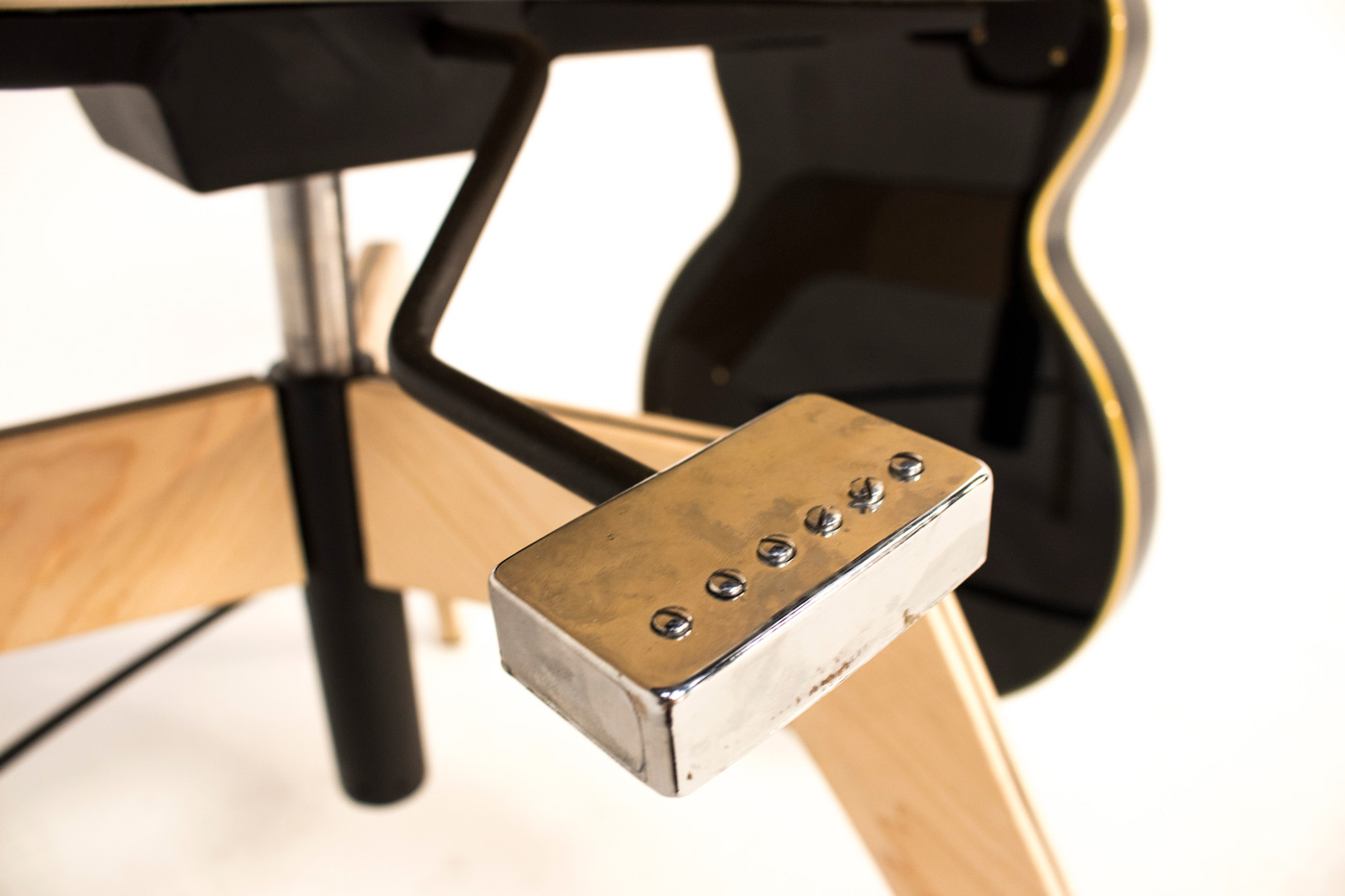 Height adjustment lever made from a guitar pickup.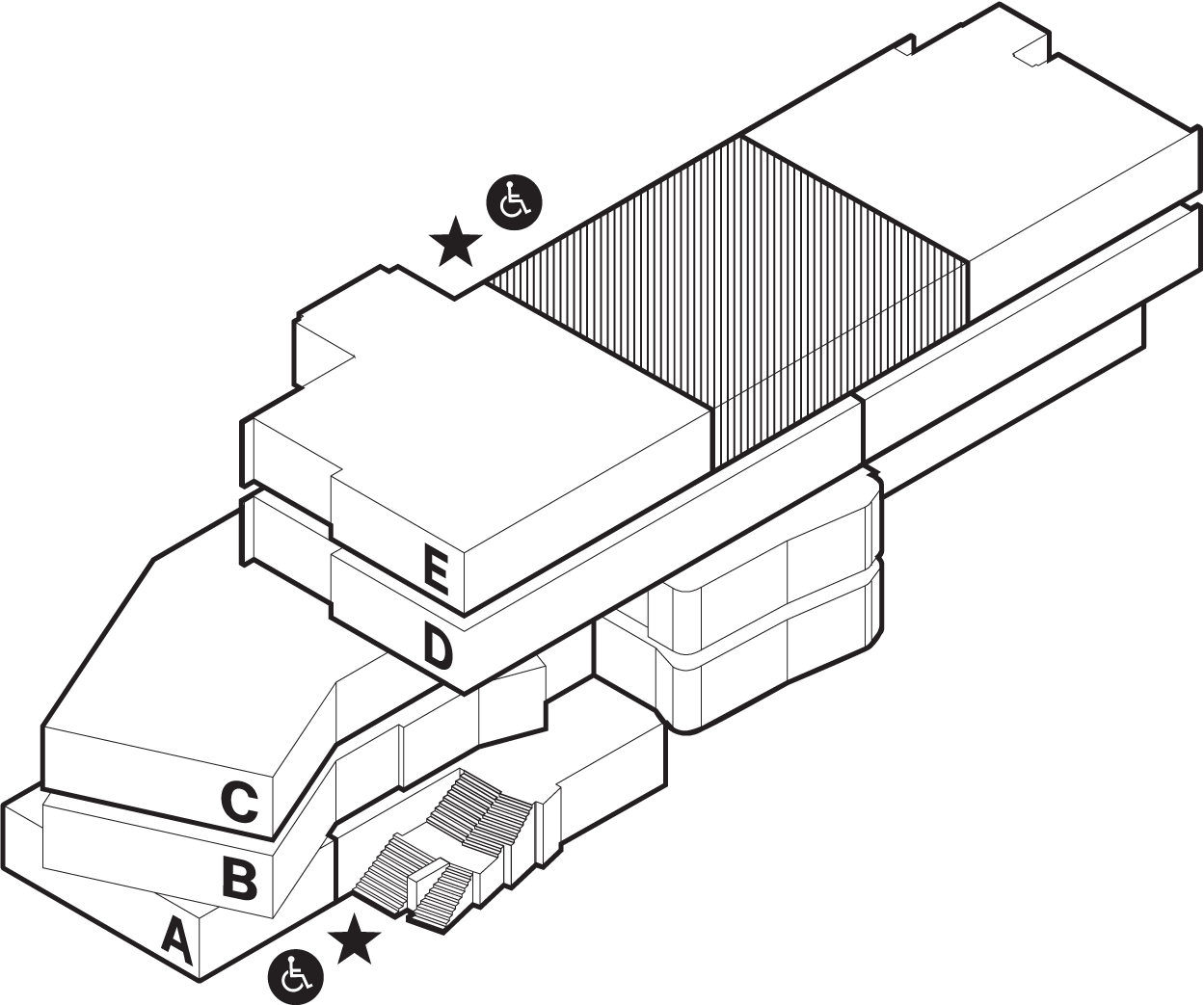 Location