Kate Stachurski
Post Mortem
Post Mortem is a multimedia installation that explores how our perception of a space changes with knowledge. I have added personal elements to this work with familiar New Zealand beaches, handmade pieces, and a watching lighthouse. My work seeks to create a change in mood with the viewer - from picturesque beaches to an uneasy silence - their perspective of both the space and the work changing over time.
I am a sculptor, painter, and illustrator that works primarily with themes of emotion and perception. My work displays two connected artistic viewpoints. It is both readable and pleasant aesthetically, but also contains a deeper and more thought provoking meaning when examined closely.

Bachelor of Fine Arts (Hons)
Fine Arts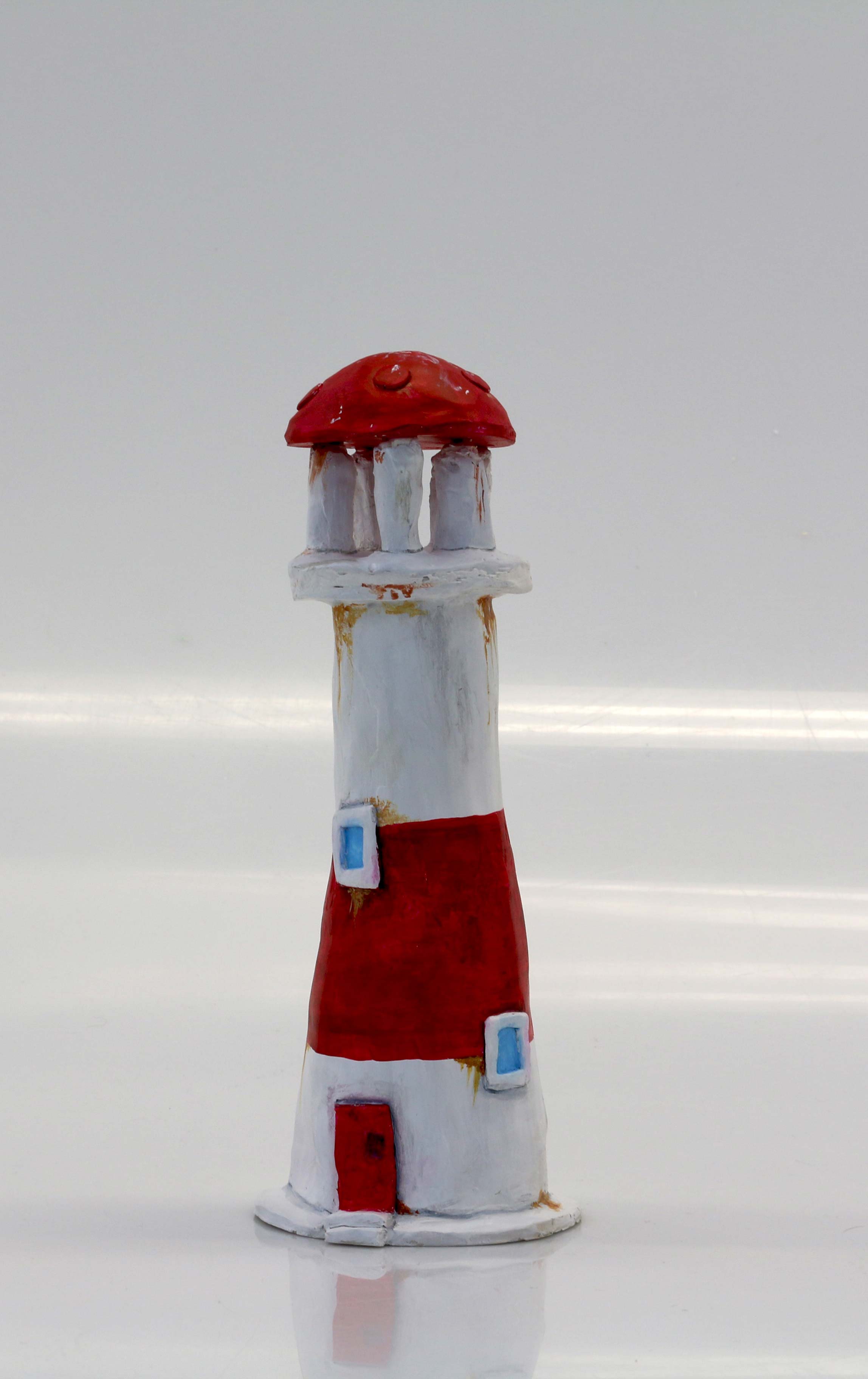 A hand-painted lighthouse - a representation of myself. I am the lighthouse, the light is my eye.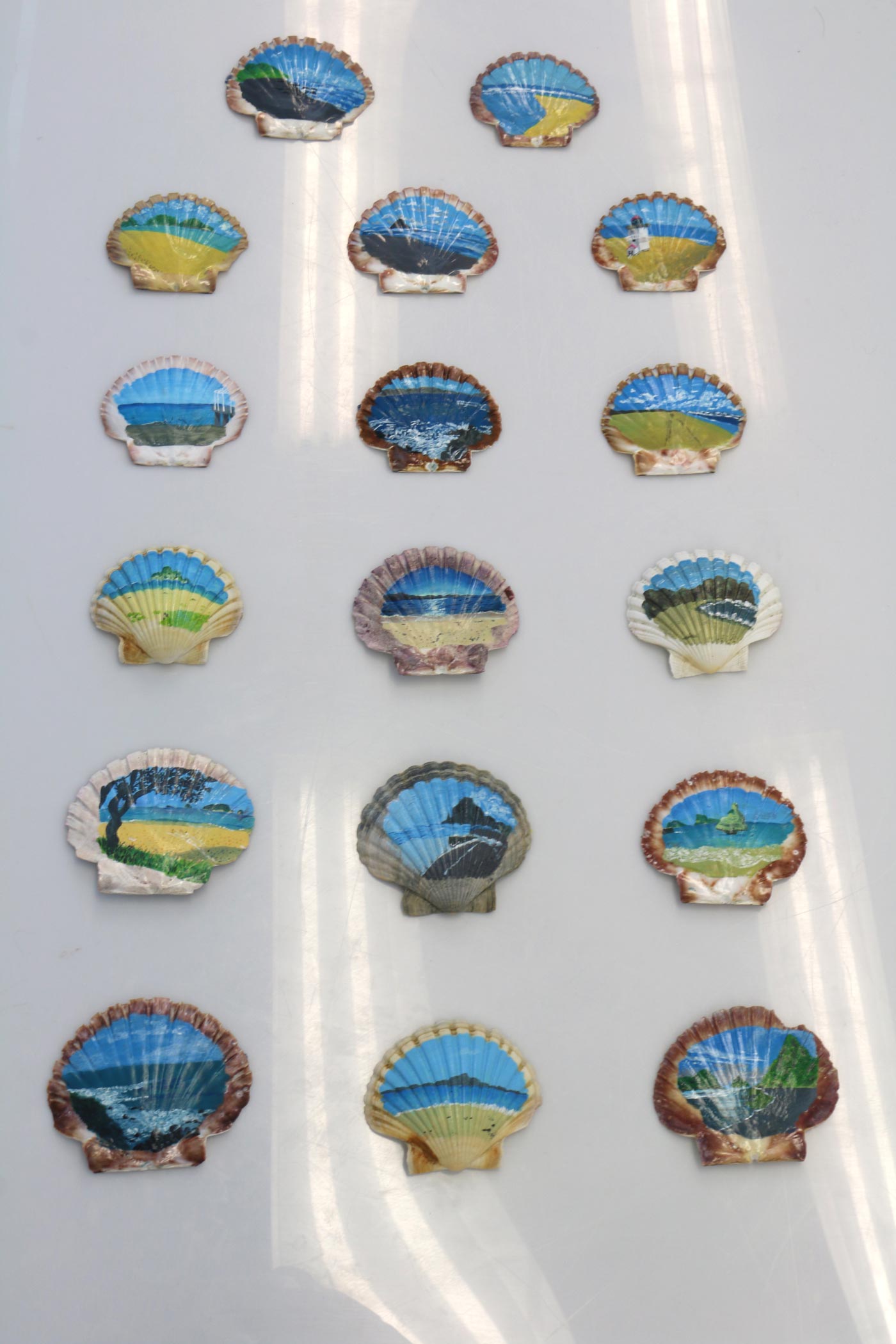 Hand-painted shells depicting some of the picturesque New Zealand beaches where people have drowned.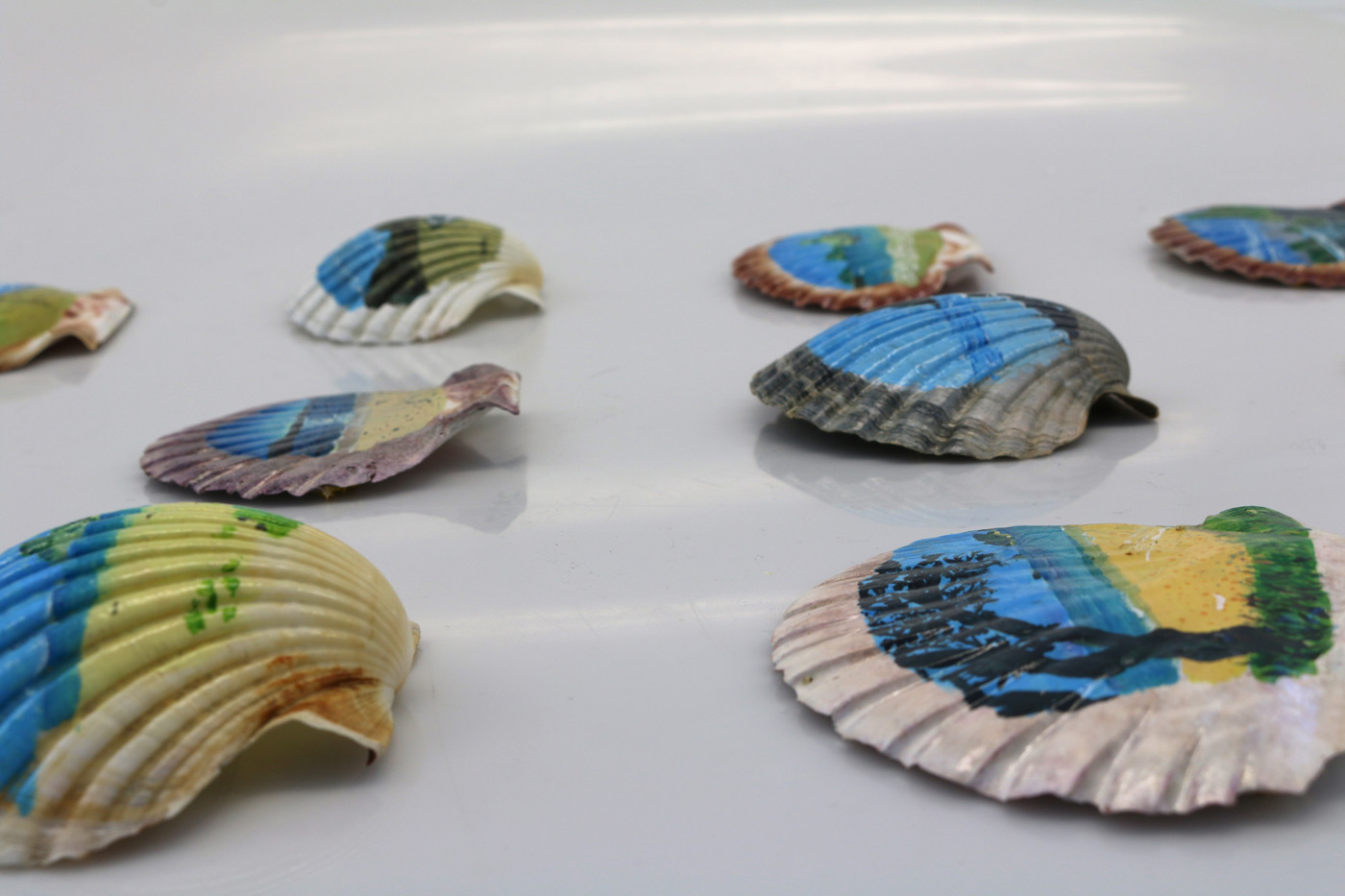 A closer view of the shells, a view of my perception of the beaches.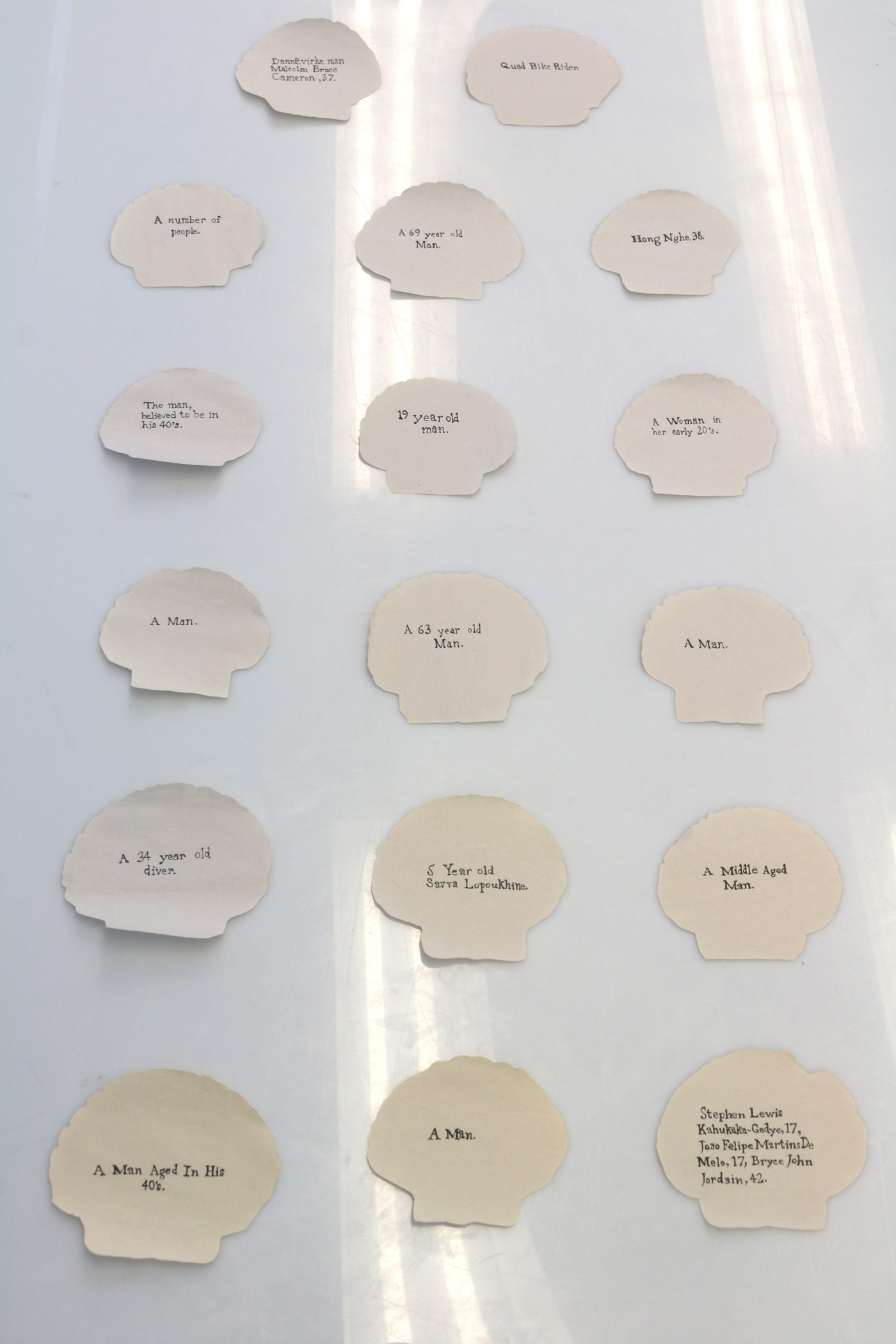 The names of the deceased handwritten on newsprint shells.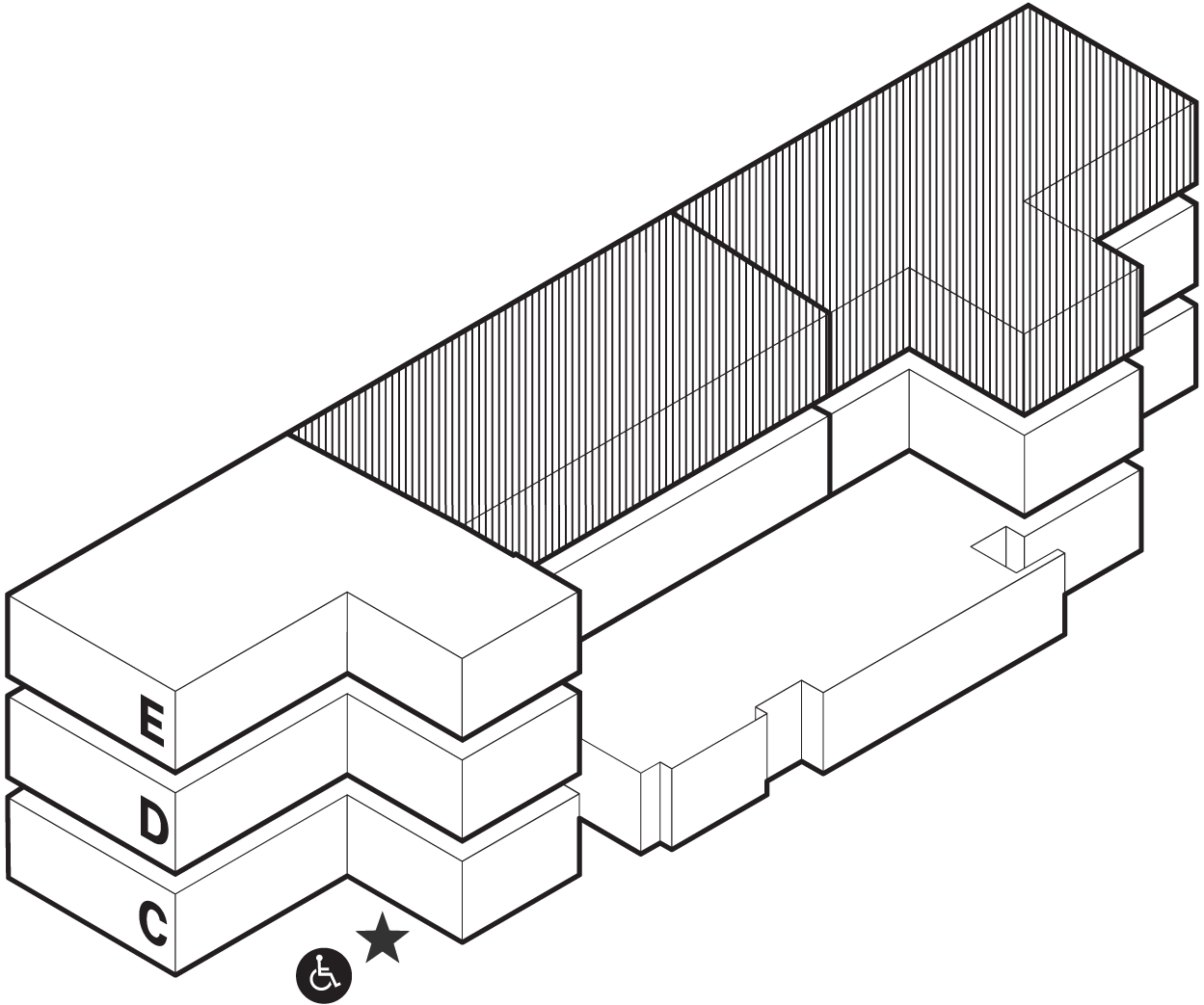 Location
Block 2
Level E, Middle & West