Johanna Morris
Coalesce
Designed using the local bridal industry's remnants, Coalesce combines high tech and slow fashion. The laser-cut, modular textile creates a unique lace which can be combined and rearranged, disassembled and made new. Here, the notions of the modern bridal industry are challenged, aesthetically and systematically. Coalesce investigates a sustainable approach to bridal-wear where love and respect are extended to resources
as well as each other.
Driven by a desire to change the fashion industry, Johanna Morris' designs seek a more sustainable future. Her creative process is inspired by details and the pursuit of technical perfection. She has a love of both handwork and digital technology, fusing futuristic and traditional methodologies.
Bachelor of Design (Hons)
Fashion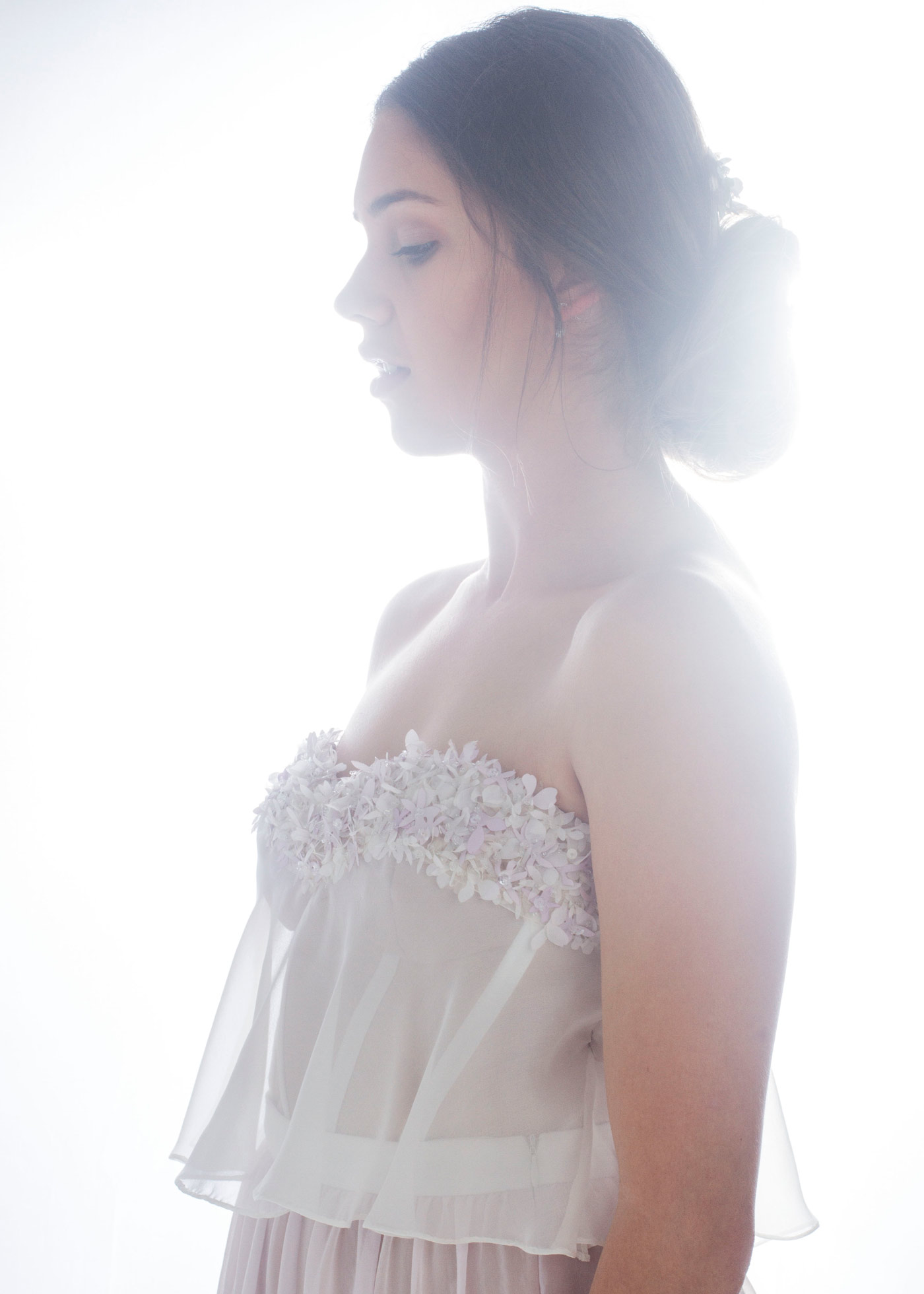 coalesce, spring 2018. 'enchant' strapless top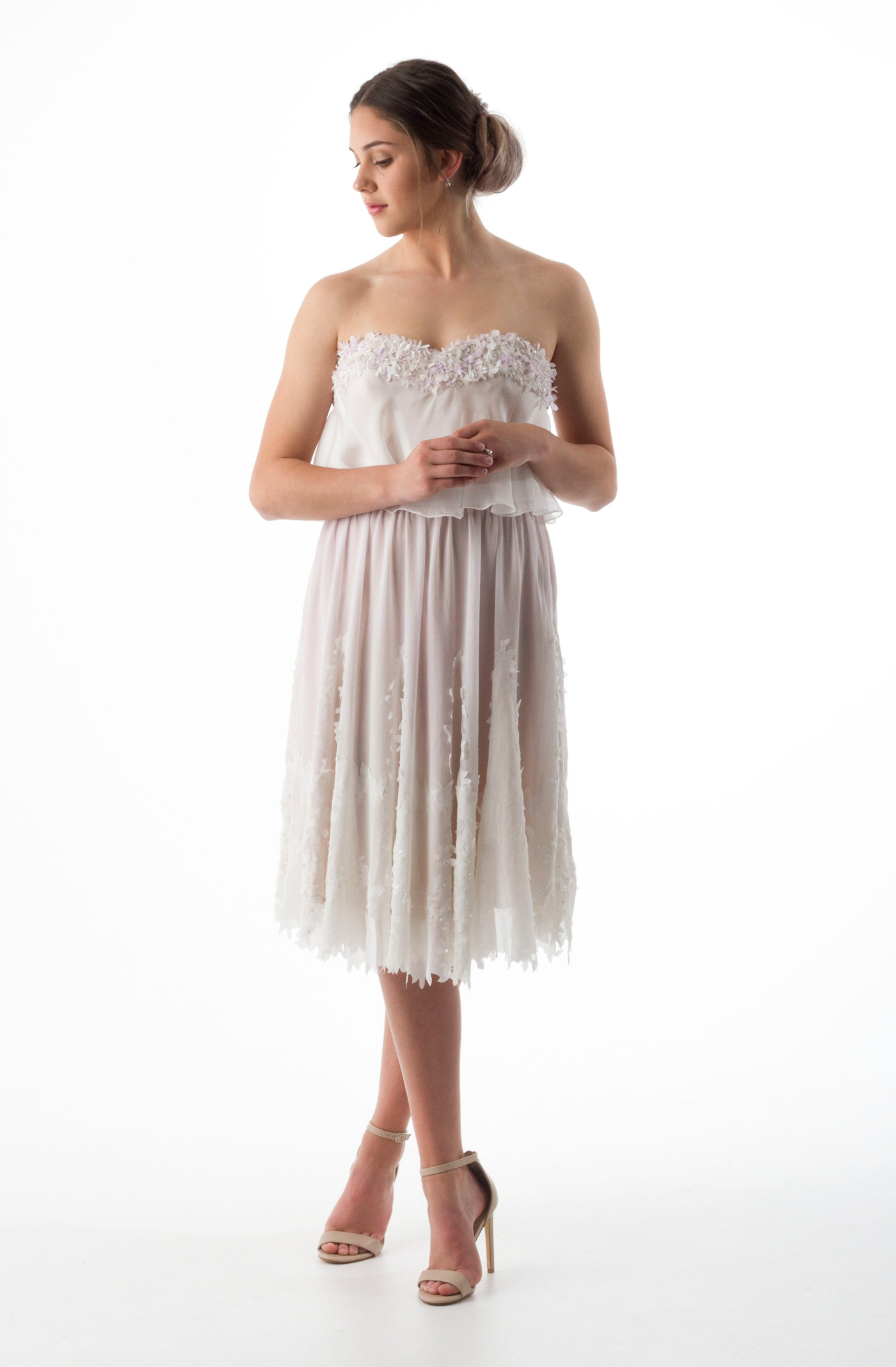 coalesce, Spring 2018. 'enchant' strapless top, 'blush' skirt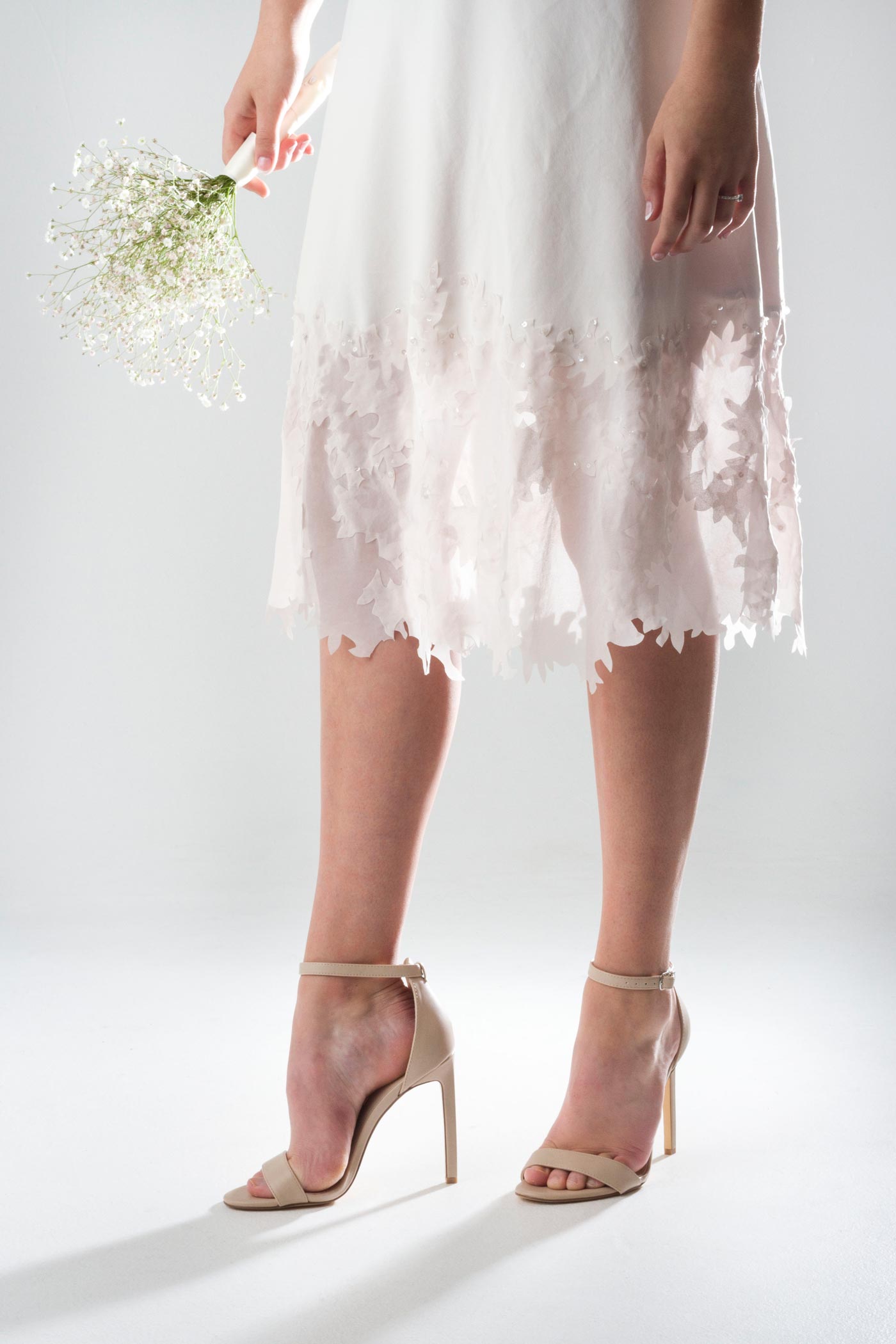 coalesce, Spring 2018. 'embrace' wrap top, 'adore' pants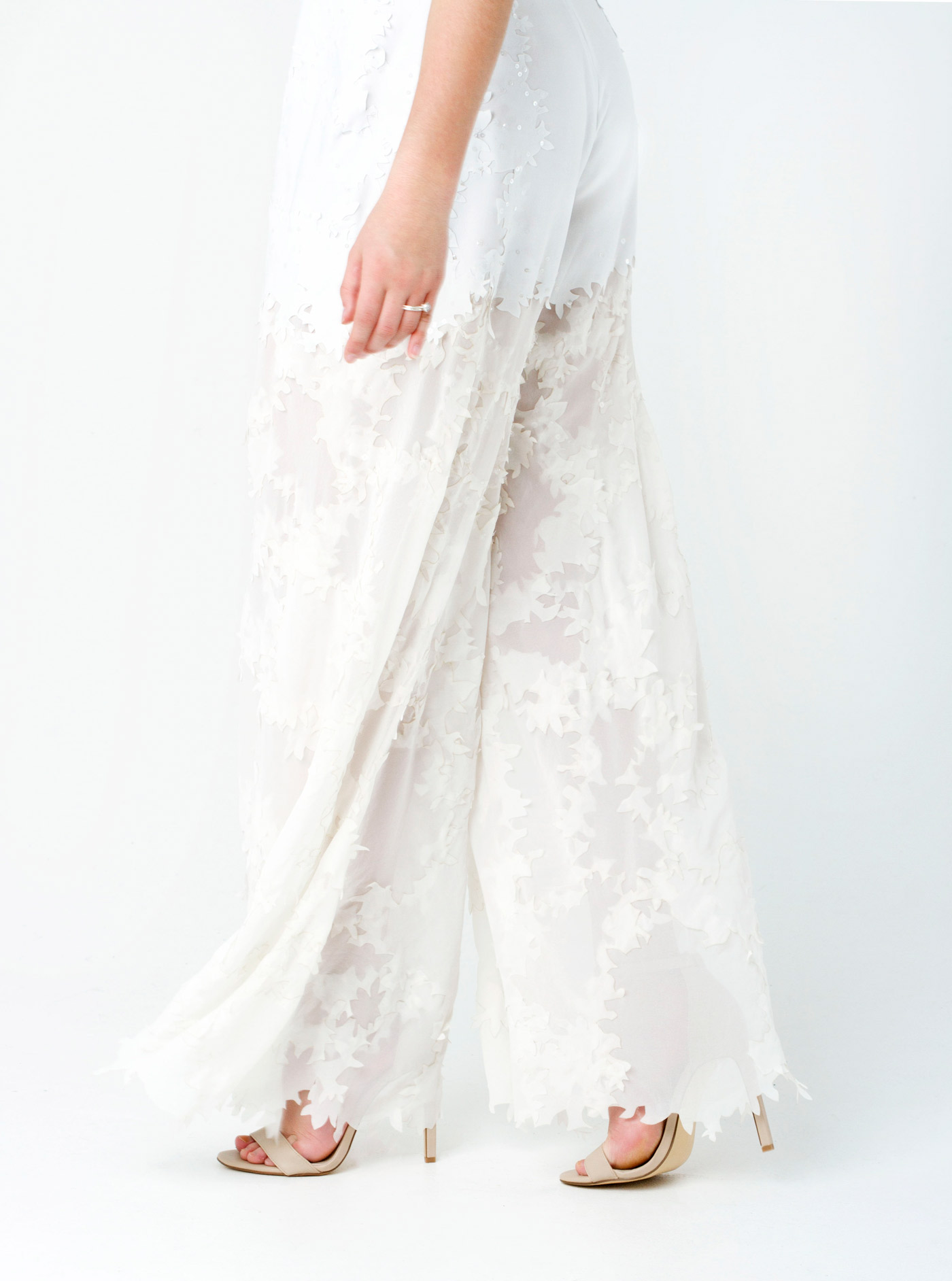 coalesce, Spring 2018. 'adore' pants detail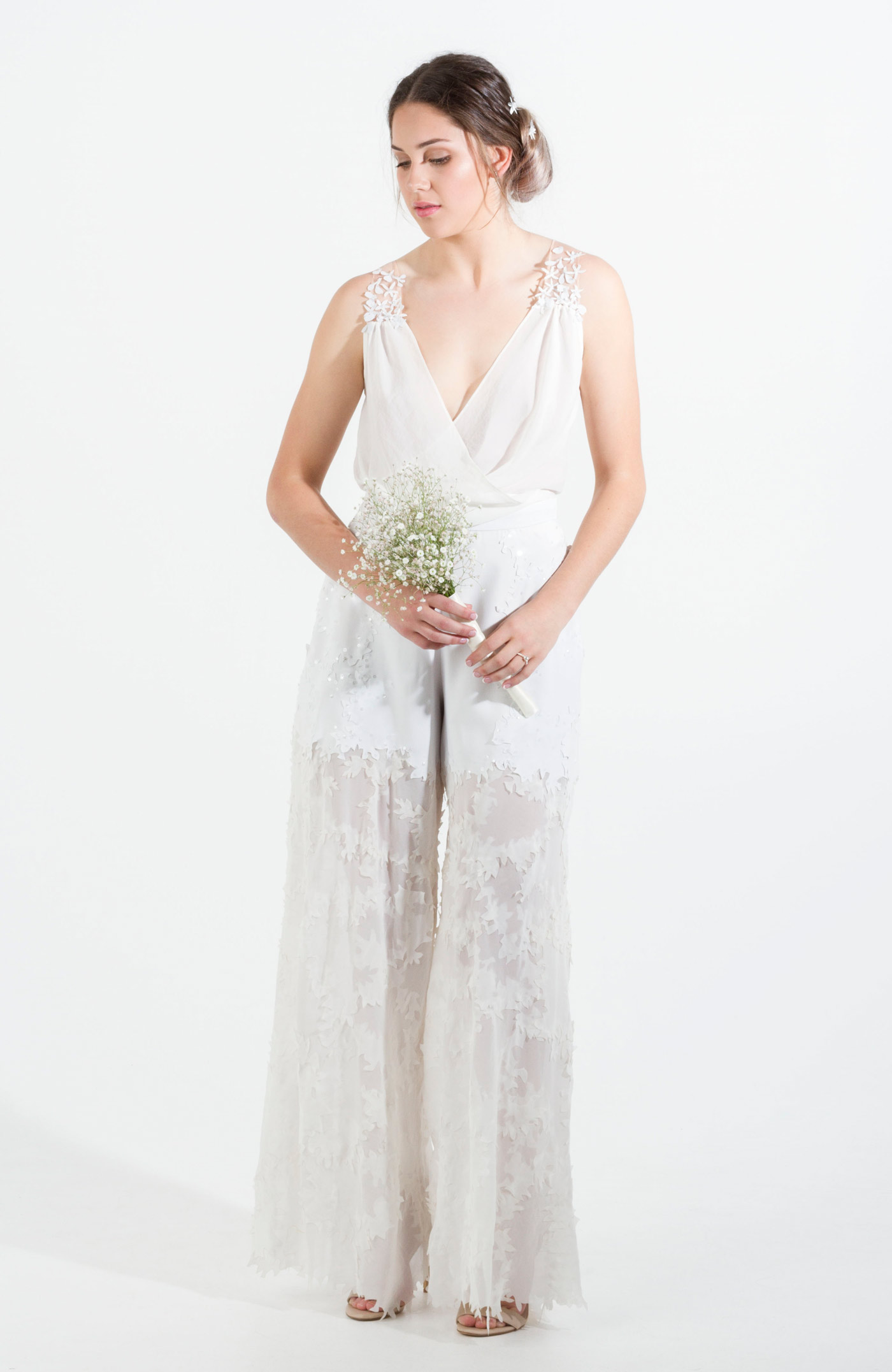 coalesce, Spring 2018. 'cherish' dress detail
Location