Caitlin Treweek
pure. collection
pure.' in this case has a triple meaning. It represents water well in many ways, as a substance, in forms and functions. It also describes the integrity of the clothes and the utter joy it is to wear them. The third meaning behind the name of this collection is myself... as pure is the definition of Caitlin, and I put my everything into making this collection.
I am a eco and sustainably minded fashion designer who values comfort and function over pain. I always think in terms of life span, agelessness and happiness that can be captured in garments. My garments will always be designed for people and for their wellbeing.
Bachelor of Design (Hons)
Fashion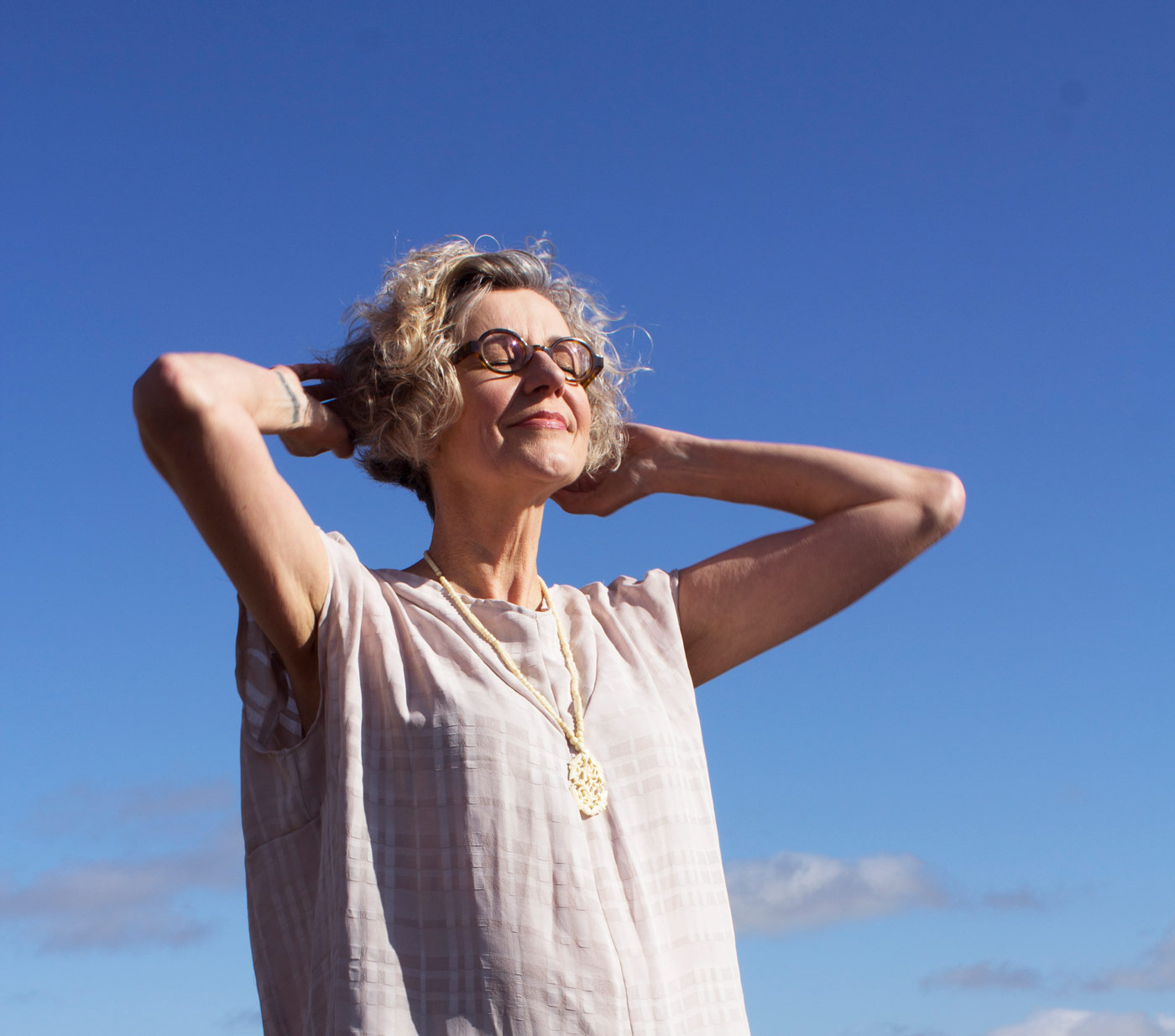 My collection is based on water. It molds and holds itself around every aspect of your being regardless of your size.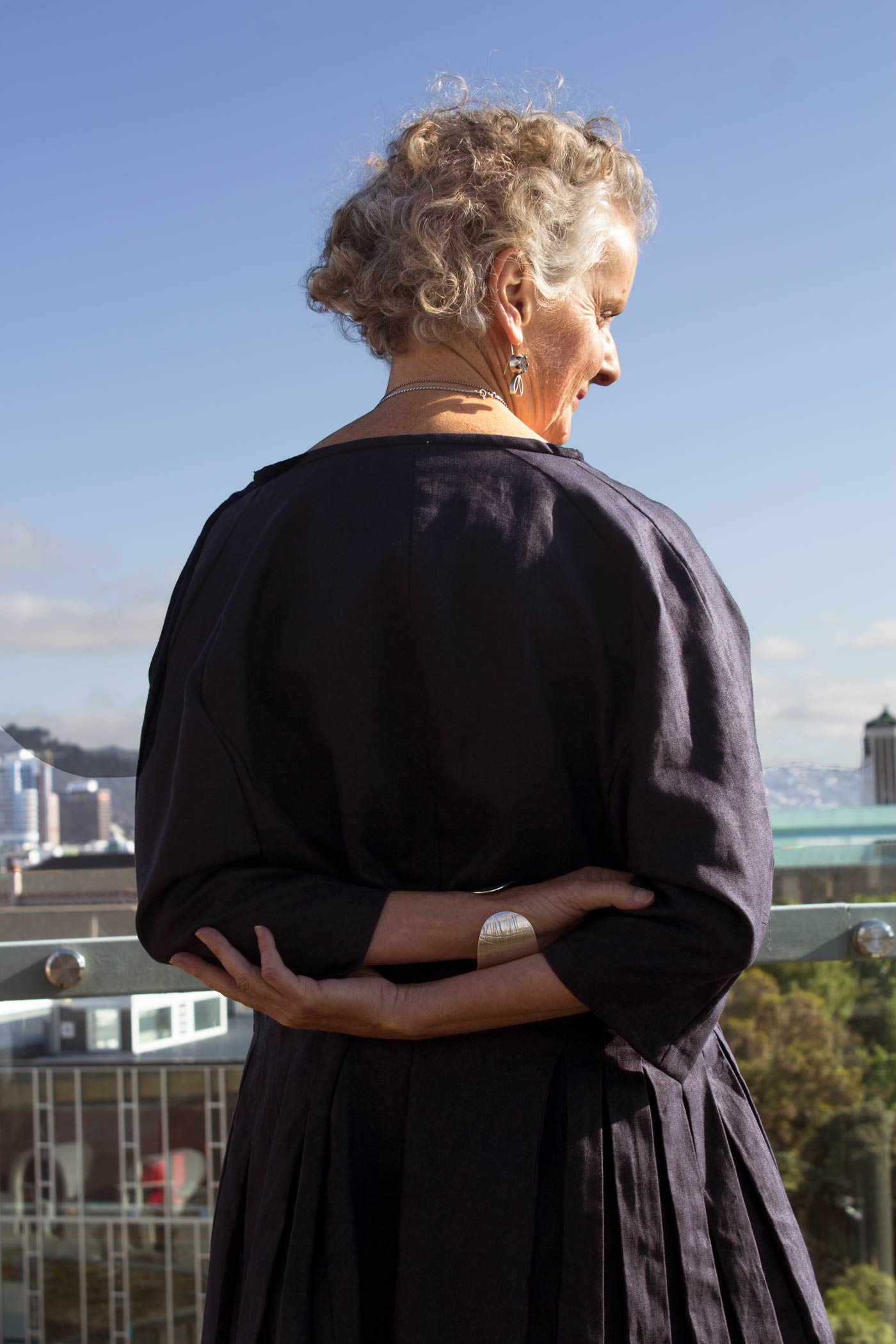 Marian is a gorgeous lady in her late 60's modelling my linen pleated dress, photographed by Phoebe Holden.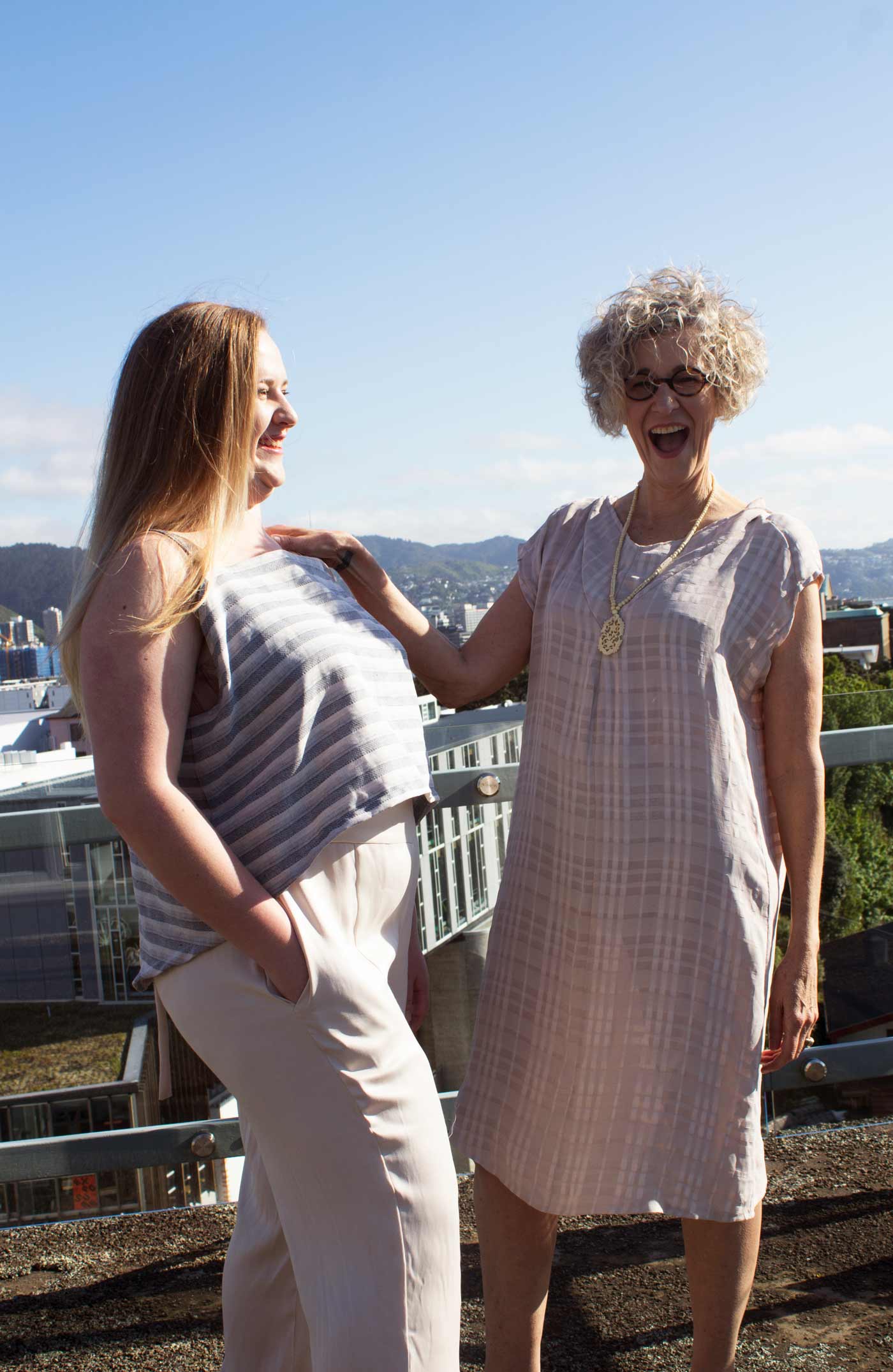 Here is the sculptural navy linen dress next to Chido in my sand washed linen shirt and cotton stretch envy pants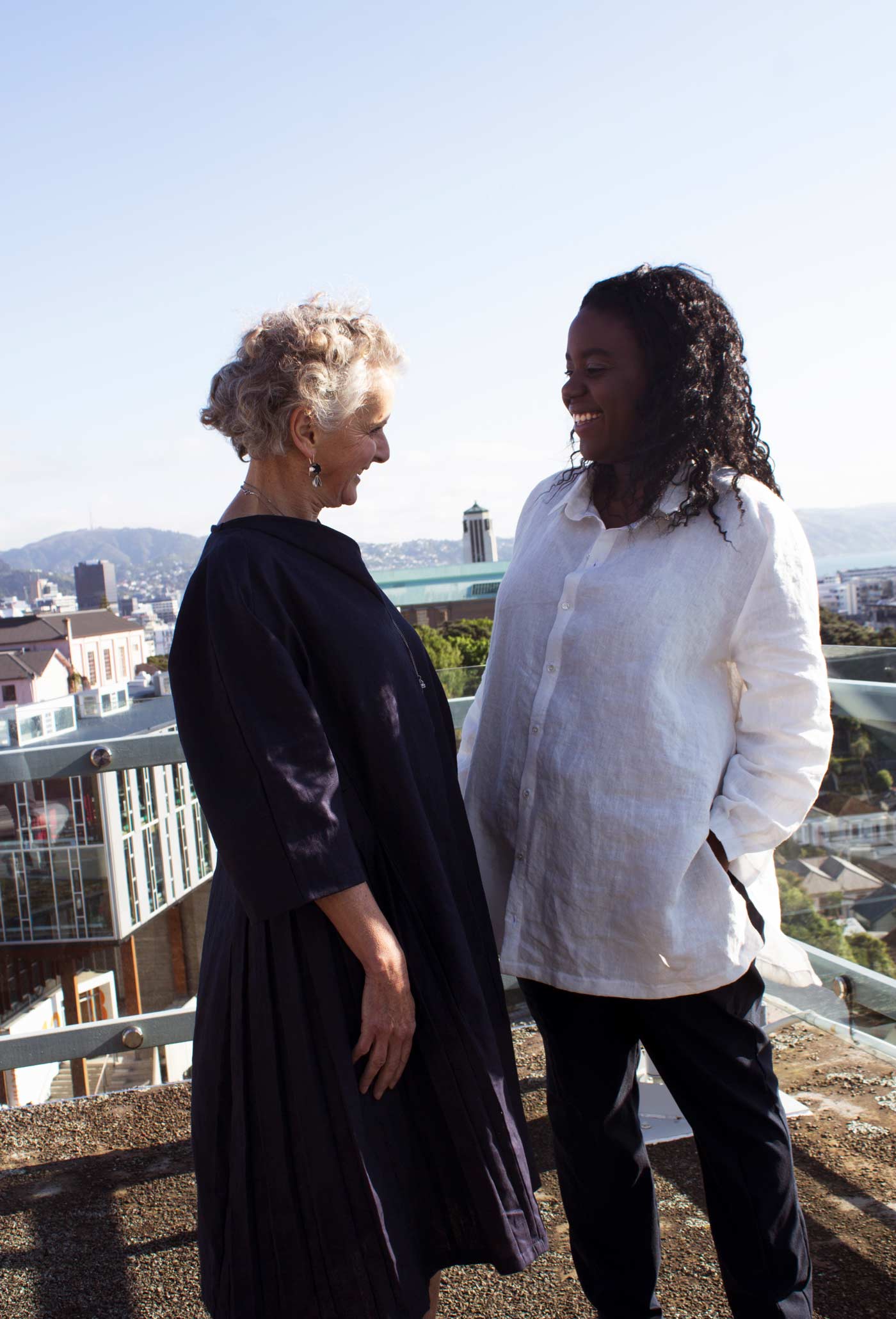 Wairata on the left is in the silk pearl pants and a stripe navy top next to Margaret in the cream plaid summer dress.
Location