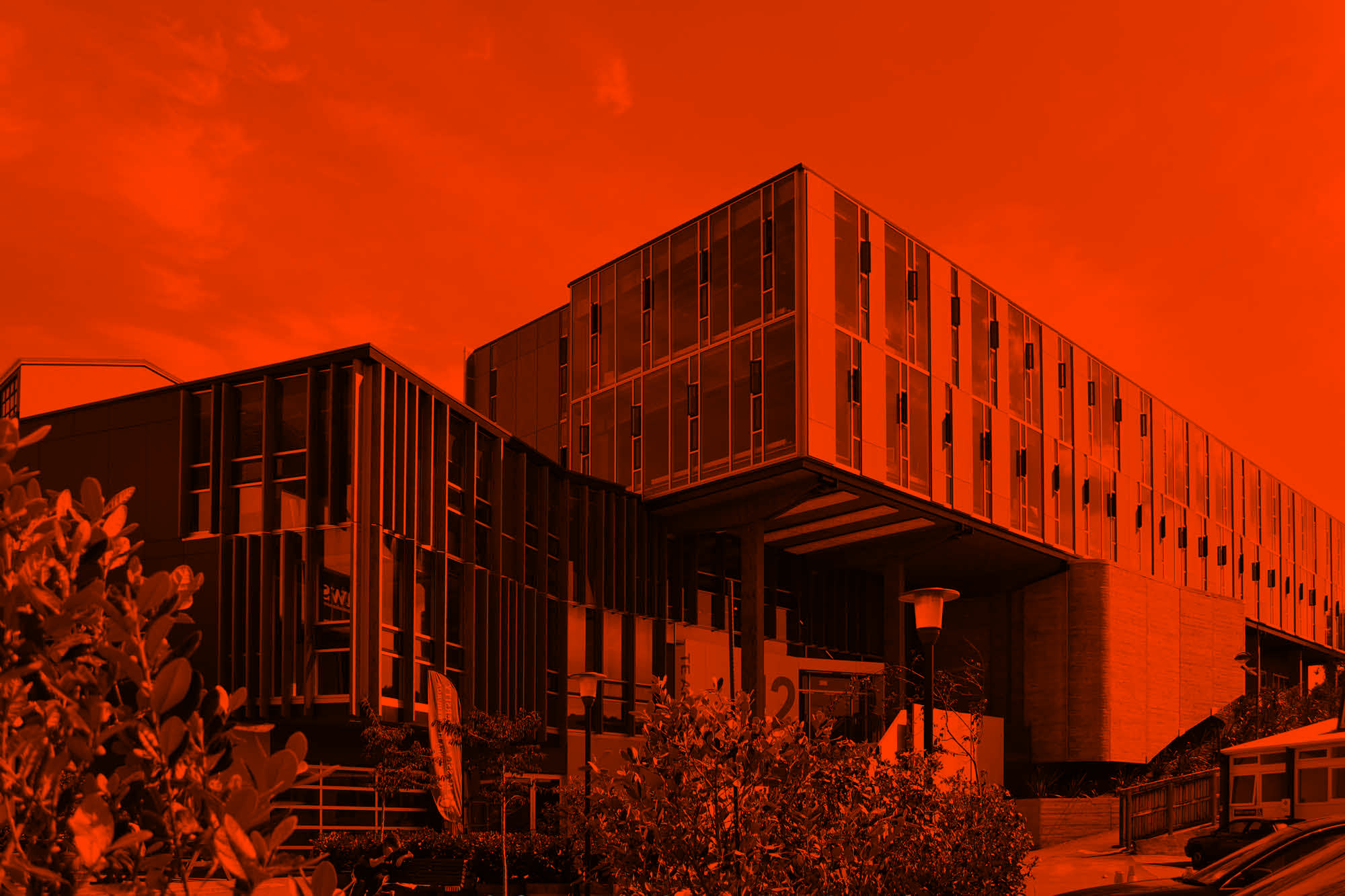 The structure includes the world's first multi-storey post-tensioned timber frame, resting on a conventional masonry and insitu concrete plinth.
Exposure is the premier showcase for graduating creative arts students from Massey University College of Creative Arts in Wellington. The exhibition includes work by undergraduate students across all subject areas, from industrial to spatial design, photography to fine art, and by students from our Master of Design and Master of Fine Arts programmes. This year the exhibition will also include work by the first cohort of students to graduate from the Bachelor of Creative Media Production degree. All of our students, who began their journeys at kitchen tables, or in high school or workplace studios all over the world, are very excited to show you their extraordinary talents and achievements.
Exposure Exhibition:
3–18 November, 10am–4pm  
Entry is via Massey University Entrance C, Wallace St, Wellington. Free
If you have already been to Exposure 2017, what did you think of the exhibition? We would love to hear your feedback. 
Exposure Fashion Show:
10 and 11 November, at 4pm and 7pm
Tickets are available via Eventfinda.co.nz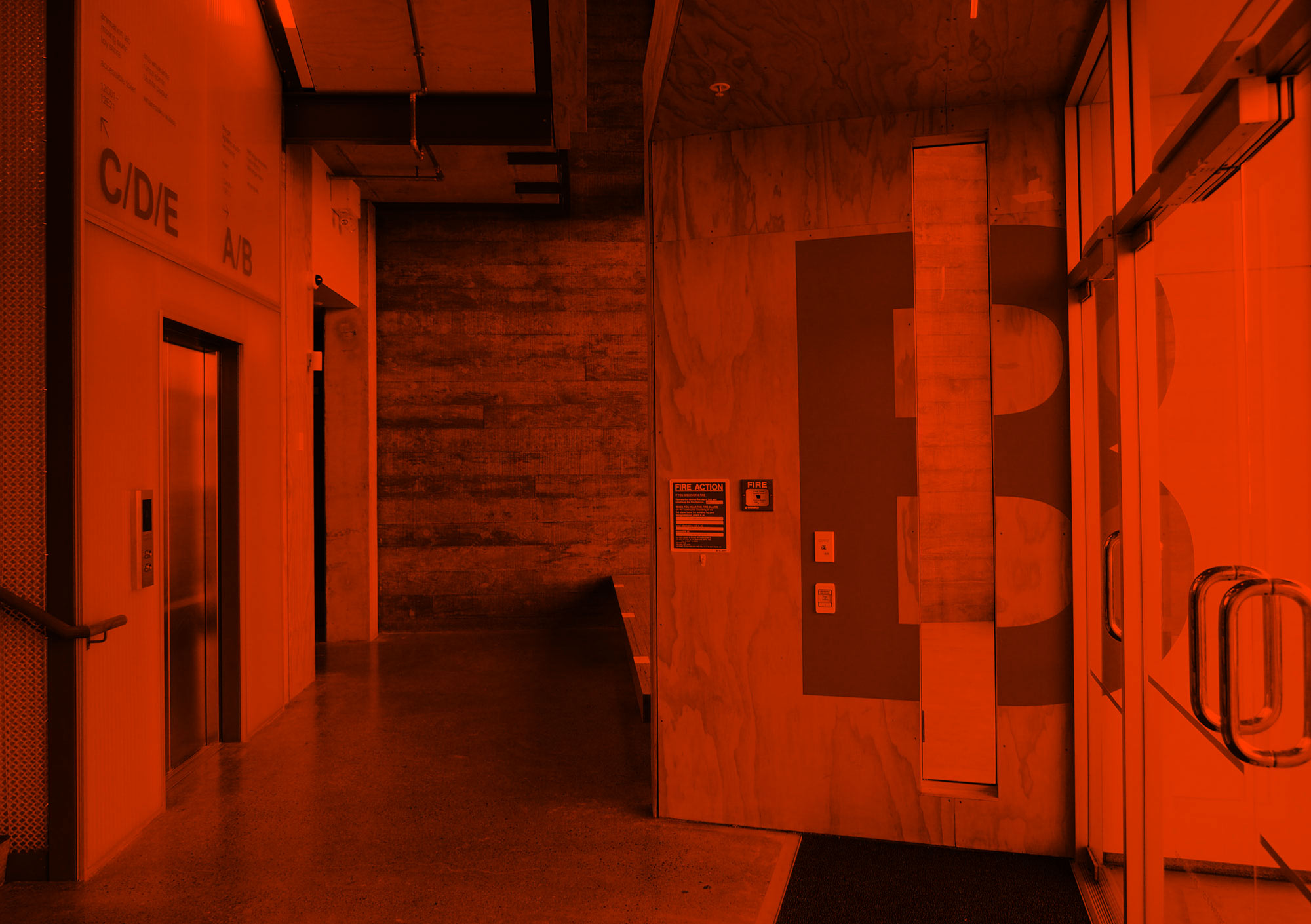 Wayfinding system on B floor within Te Ara Hihiko
The School of Design
Ngā Pae Māhutonga
Ngā Pae Māhutonga–the School of Design is acknowledged as providing one of the best design educations in the Asia-Pacific region. The contemporary portfolio of courses, faculty of internationally recognised leaders in design research and practice, and world-class facilities provide an ideal environment for students to realise their full creative potential. 

The programme allows for a number of minor options, which flexibly enable students to explore and develop a range of interdisciplinary design skills. In the course of their study students address local and global issues producing inspirational design solutions for a rapidly changing world. 
Students achieve the highest level of success in national and international competitions and awards including: Best, Red Dot, AGOTYA, WOW, Dyson, Electrolux, Sony, and LG.
 

Brian Lucid
Head of school, Ngā Pae Māhutonga–The School of Design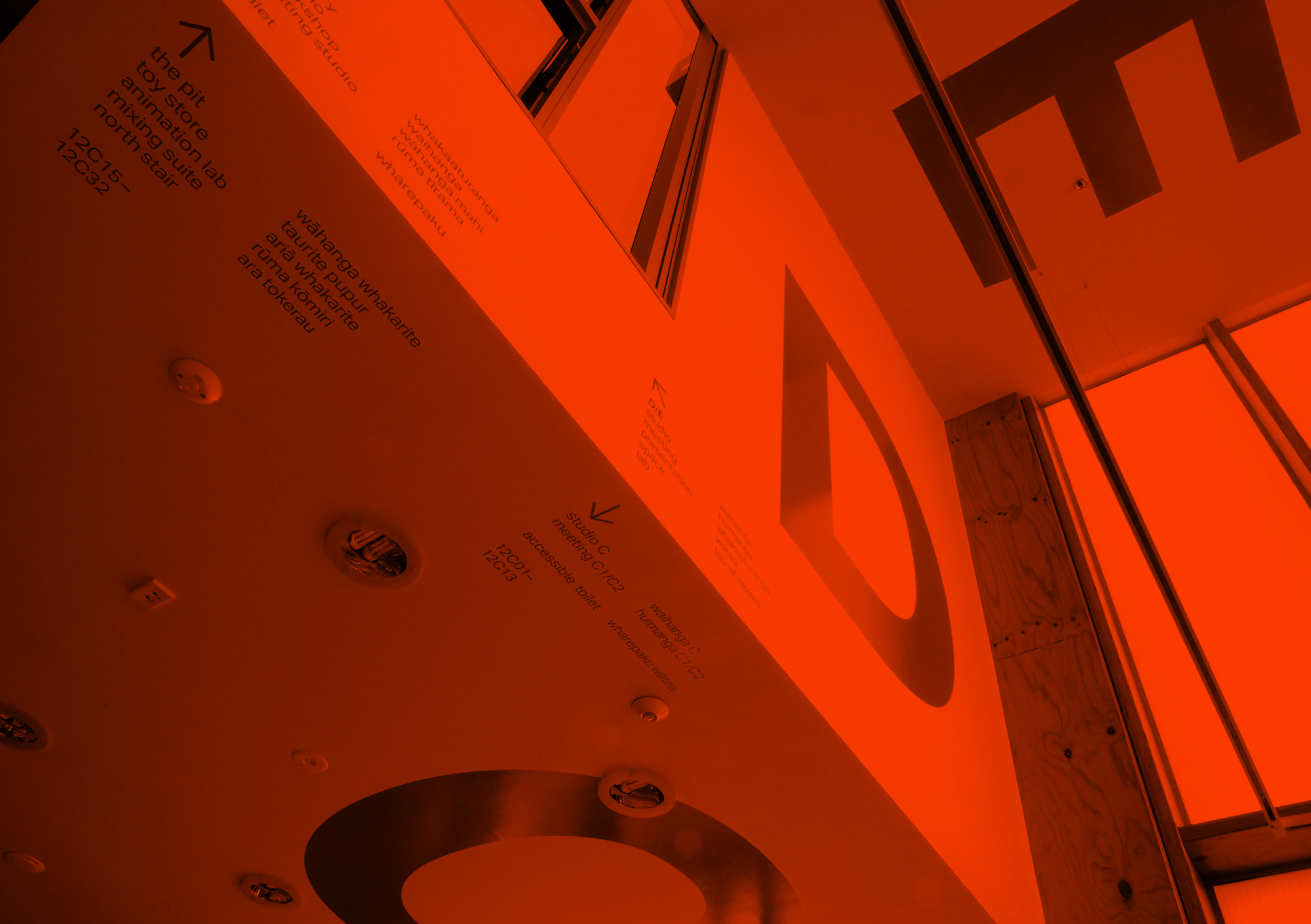 Wayfinding system on C floor within Te Ara Hihiko.
The School of Art
Whiti o Rehua
Whiti o Rehua School of Art offers exciting undergraduate and postgraduate pathways including contemporary art (across all media and processes), photography, matauranga Māori, visual and material culture.
Art is fundamental to the way we see, experience and understand the world. The richness of our culture relies on fostering artists, curators, writers, designers, producers and critics to do great work and to share it within the country and on the international stage.
School faculty is comprised of leading practitioners, researchers, artists, curators, art writers and critics. Technicians are specialists in their fields, many also practicing artists and designers.
Whiti o Rehua School of Art graduates are inventive, creative, dedicated, resilient thinkers and makers. They want to change the world through their work–whether through establishing themselves as practicing artists, starting their own businesses, or working with others in connected industries–museums and galleries, education, film and television, libraries and archives, to name a few. 

Dr. Huhana Smith,
Head of school, Whiti o Rehua School of Art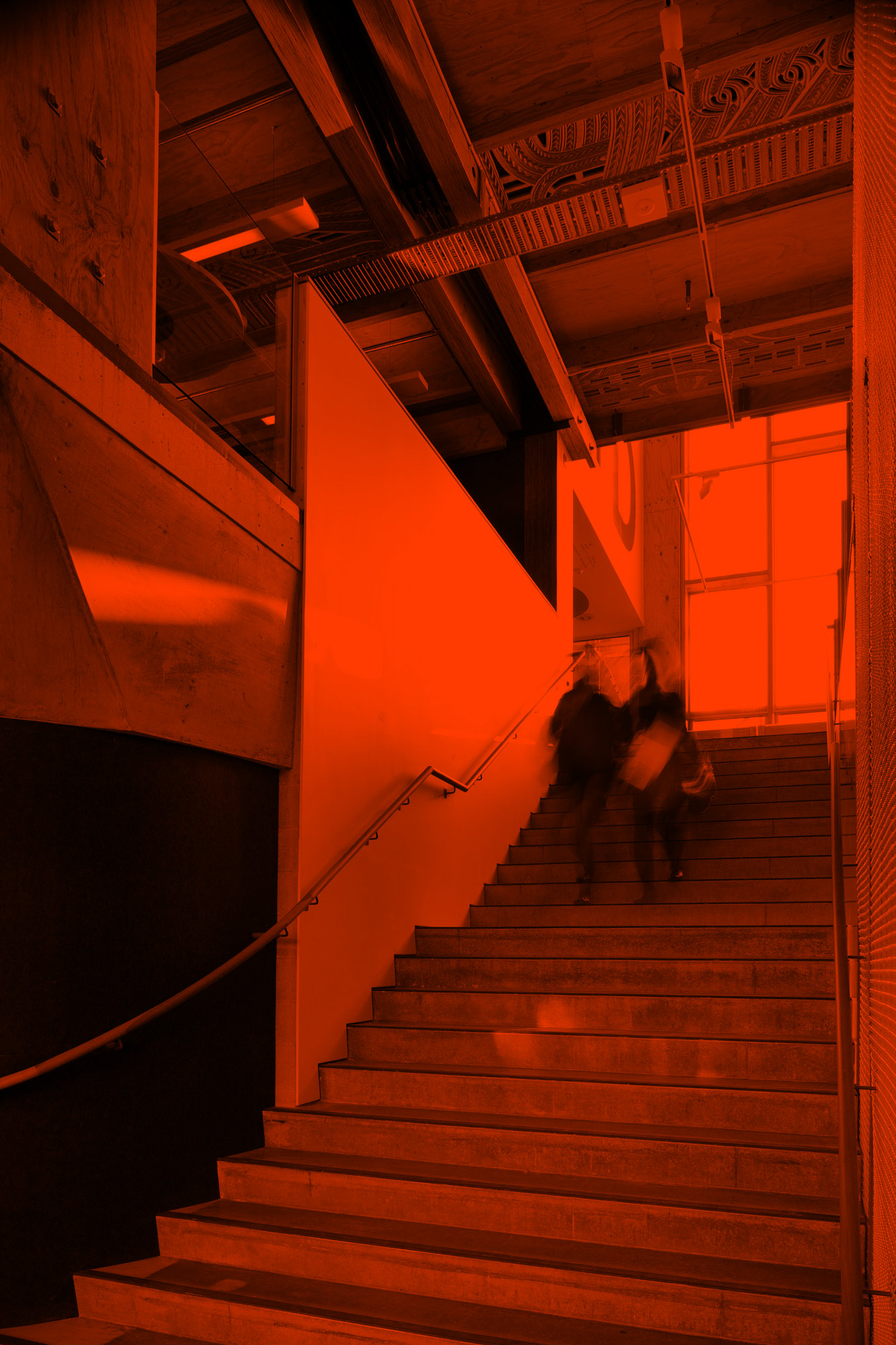 Stairs heading up to C floor in Te Ara Hihiko.
The School of Music and Creative Media Production
Te Rewa O Puanga
Te Rewa O Puanga–the School of Music and Creative Media Production has recently been established to respond to New Zealand's growth and internationally recognised reputation for innovation and creativity in both music and media production. The school offers two new three year practice-based degrees in commercial music and creative media production. 

The Bachelor of Commercial Music offers three majors in music practice, music technology and music industry and is designed for those who wish to study popular music based genres, digital based music technologies and music industry practice. 

The Bachelor of Creative Media Production offers an opportunity to acquire a knowledge and understanding of the digital production processes used in animatronics, computer animation and motion capture, digital video, game development, audio and sound design, web and mobile development and VFX and motion graphics. The programme is designed to equip students in the practical, critical and commercial aspects of media production essential for graduates entering into an employed or self employed career. 

The degrees are taught by experienced academics, technical staff and visiting artists, producers and entrepreneurs. The programmes focus on connecting students with emerging technologies and creative practice relevant to social, economic and cultural enterprise. 


Associate Professor Andre Ktori,
Head of school, Te Rewa O Puanga - The School of Music and Creative Media Production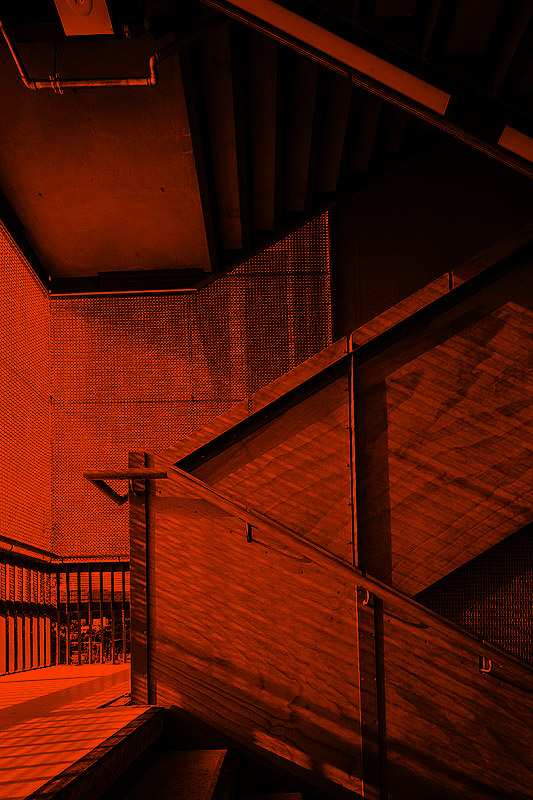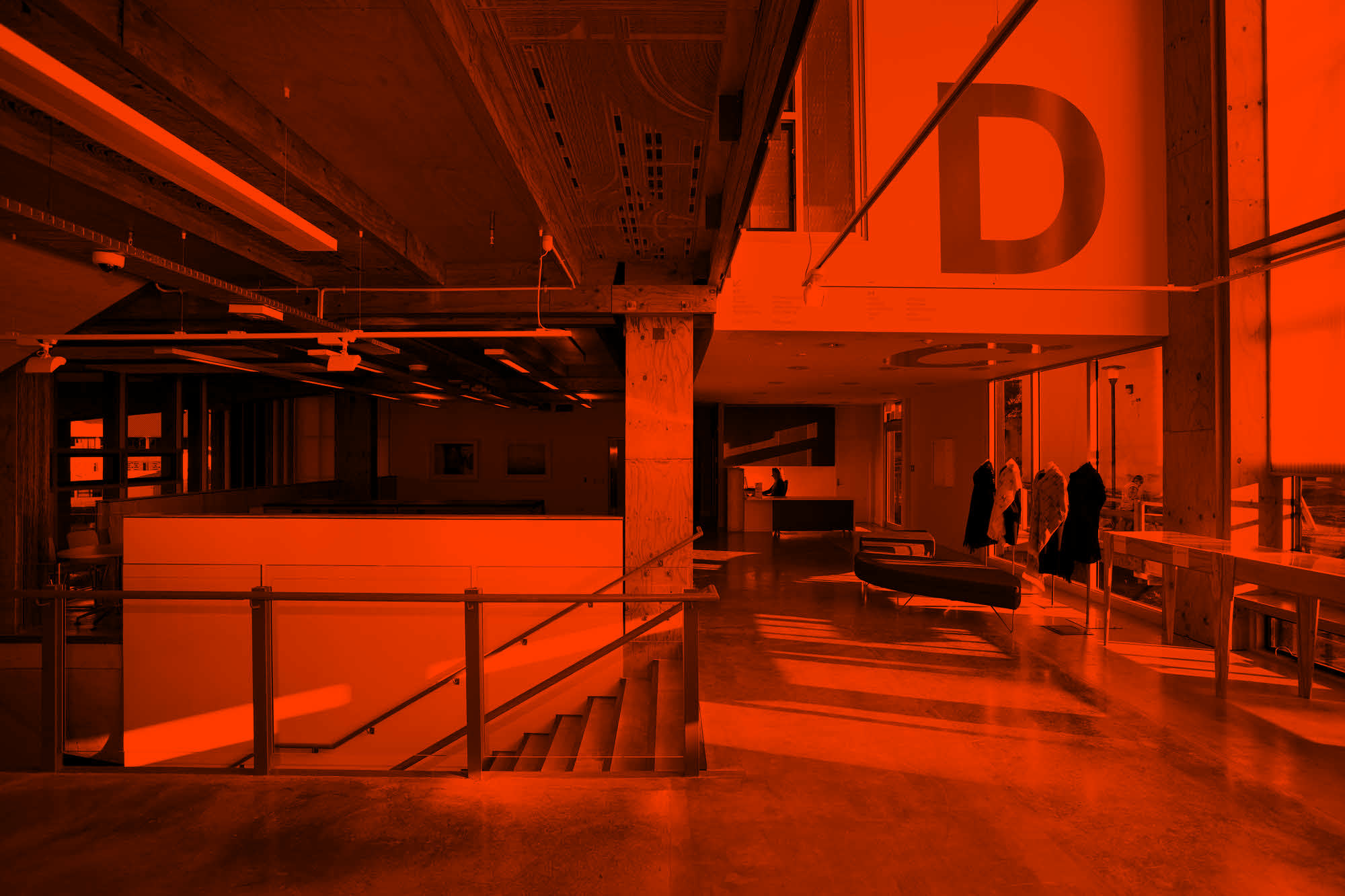 Dramatic shadows on C floor of Te Ara Hihiko.

Te Ara Hihiko / Athfield Architects East Elevation.